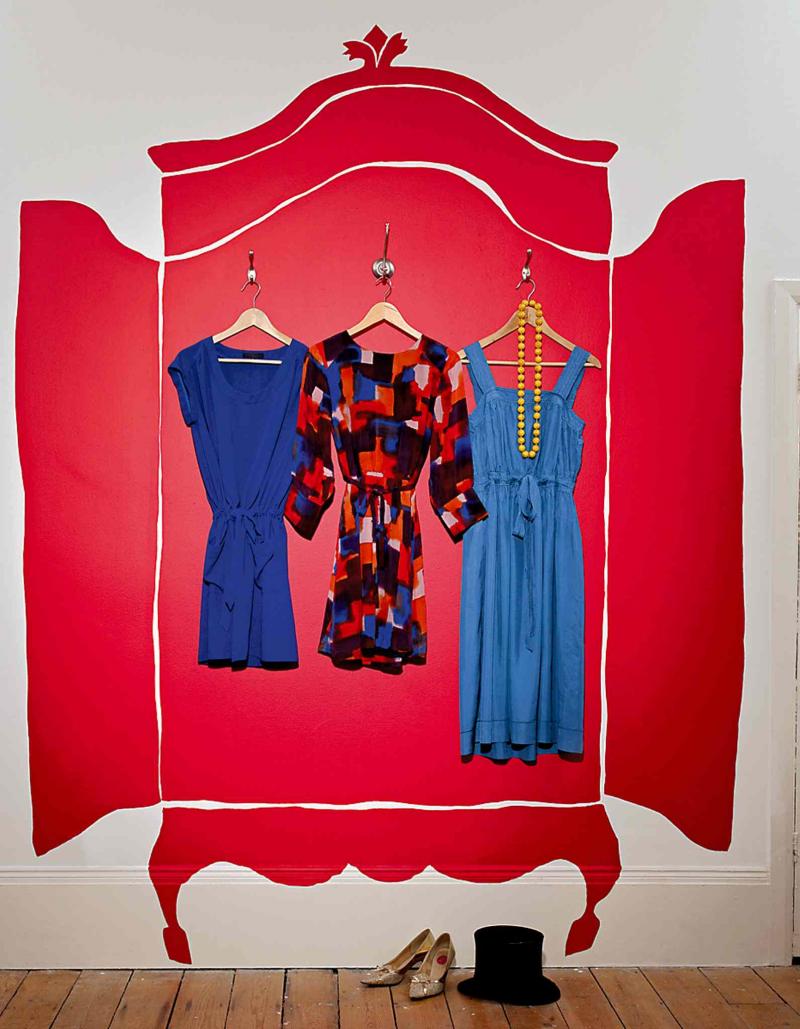 Sending your kids to their rooms for a time out may take on a whole new meaning after a paint renovation. If the walls sport the right colours, a child may just want to stay there.
"Colours can have a tremendous effect on the mood and well-being of children, so it's important to do your research before tackling a decor project for a kid's room," said Martin Tustin-Fuchs, brand manager of Dulux, a brand of PPG Architectural Coatings.
Bright red, he said, is known to energize and stimulate, but may interfere with a restful sleep. Cooler shades such as blue, according to Tustin-Fuchs, have a calming, serene effect. Pastel hues are also known to be soothing, he said, while bright, bold tones can promote a sense of playfulness.
Tustin-Fuchs said a number of colour trends are currently popular for kids' rooms, including cheery citrus hues such as lemon and lime that add fun pops of colour on focal walls or furniture; complementary colour combinations such as lavender mixed with soft green; and warm grey tones paired with creamy white or muted green, yellow, orange or purple. Classic black and white is also in vogue and can act as a clean backdrop for a room filled with bright accessories, painted furniture and decorative bedding and window treatments.
Popular 2014 kids' room colours from Dulux include citrus tones Daisy Chain (45YY 79/376) yellow and Limelight (90YY 58/424) green; pastels Smooth Grape (30RB 53/117) violet, Winter Mauve (70RR 57/070) pink and Indigo Sea(90BG 14/337) blue; Lilac Splendor (90BB 26/227) purple combined with Spring Willow (70YY 66/265) green; Whiter Shade (50YR 62/008) grey and Noble Grey(30BB 10/019) black.
"Trends can provide great decorating insight and ideas," Tustin-Fuchs said. "It's important to recognize, though, that trends come and go, so plan for the long term and opt for colours that best suit your child's personality."
He offers these five fail-proof tips for a child's room makeover:
Involve the kids
They're going to spend a lot of time in the space, so make sure your kids are consulted on the decor. When kids take ownership of a project, they value the outcome that much more. Ask them what colours they want for their rooms or have them choose their own bedding and work around that colour scheme. Browse magazines and online websites together to get a sense of your children's taste and preferences. Once the job is done, reserve a space on the wall for your kids to "sign" their work with handprints.
Plan for growth
Kids grow up pretty quickly, so ensure the colours you choose can mature with them. Bright pink may be your child's favourite colour today, but for a longer-term investment, try settling on dusty rose, which can be adapted for a teen simply by changing the room's accessories. Pastel hues from any colour family transition well as a child grows and tastes change. Similarly, bolder colours such as royal blue and violet can suit the tastes of a toddler through to a young adult.
See it their way
Get down on your knees and look at the space from your children's perspective. Consider creating a more livable environment by painting a focal wall with a mural such as a jungle scene to ensure the room is a desired place to hang out and play. Or paint only part of the wall with a whimsical design. That one wall can easily be repainted later on. Affix stars or other fun designs to the ceiling and the kids will actually look forward to bedtime. Glue small toys or puzzle pieces on photo frames, mirrors, curtain rods and lamp tops to add extra appeal.
Think "off the wall"
Consider livening up your child's room by creating fun-looking walls. Faux finishing is one way to go, from simple methods such as sponging to more complicated ragging and combing. Unique designs can easily be made using common household items such as plastic bags, container lids, scrub brushes, combs or old clothing. Another option is colour blocking. Choose an accent wall and paint stripes, squares or other geometric shapes using two or three different colours.
Wash worries away
The walls of kids' rooms go through ample wear and tear, so ensure the paint you use can take a beating. Durability and washability are key features to look for in a paint to prevent scuffs and keep dirt and grime at bay. Use top-of-the-line Dulux Diamond Interior paint, a 100 per cent acrylic paint that uses advanced stain-resistant technologies to safeguard walls. An eggshell or pearl finish is recommended for longest-lasting results.
connie.oliver@shaw.ca