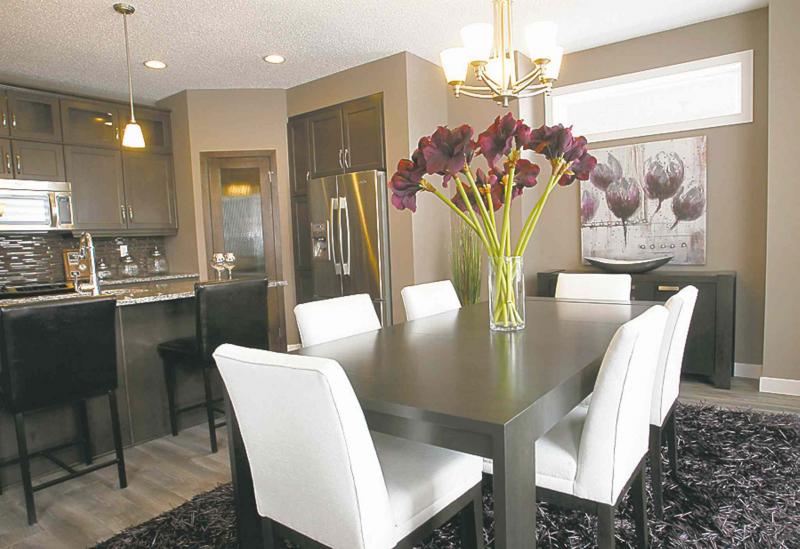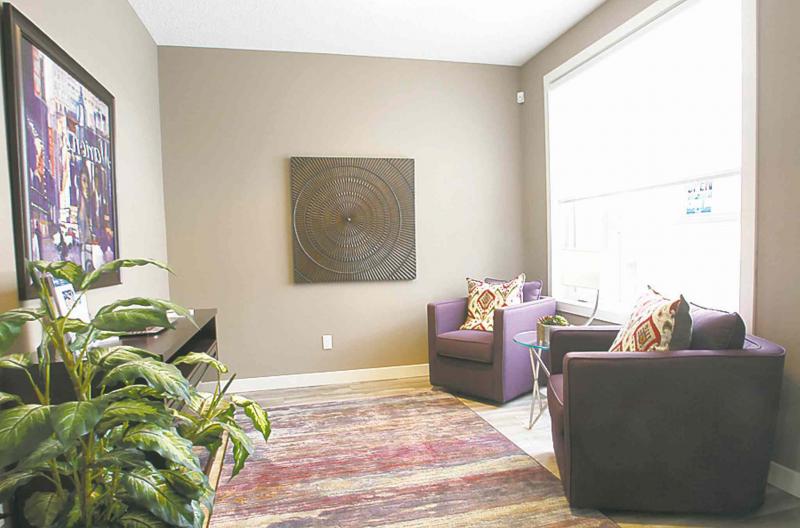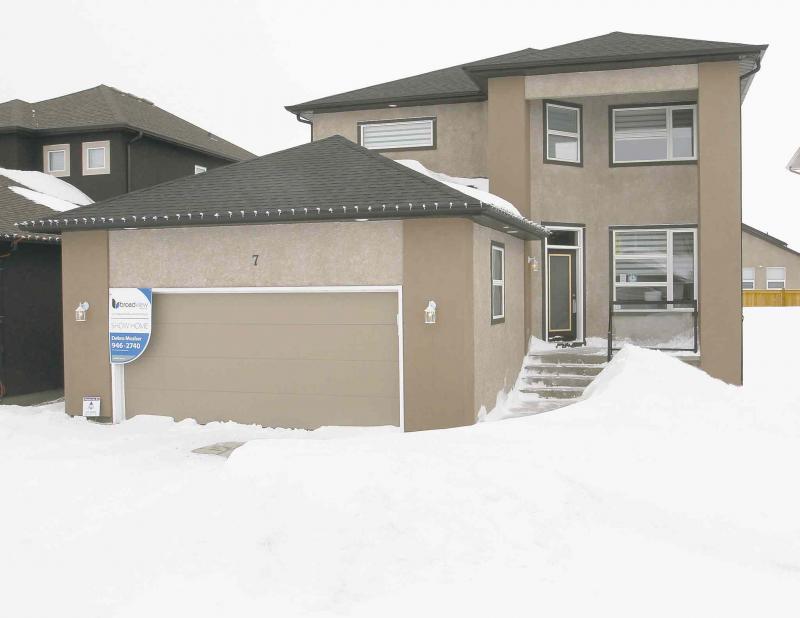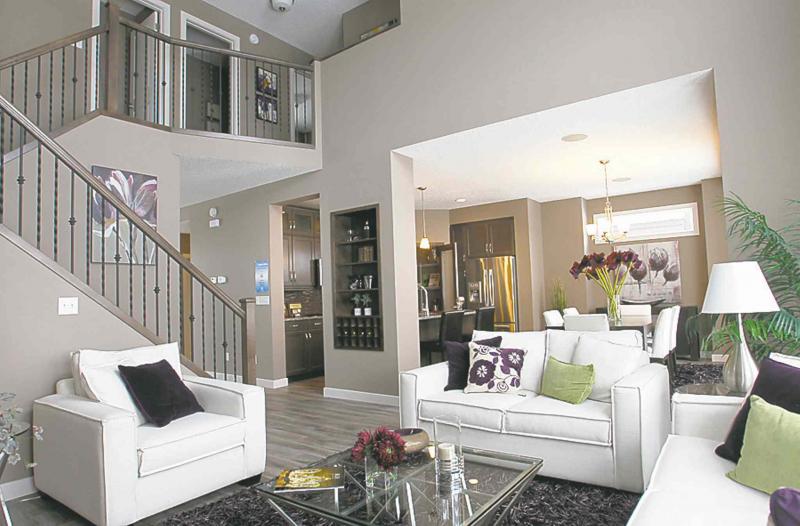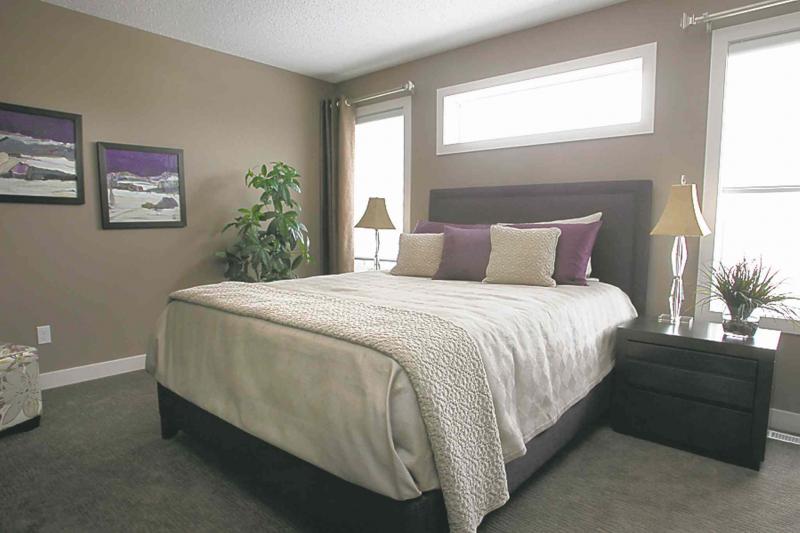 Young families looking to move up to a bigger, better new home are typically looking for two things in a home.
First, it must be versatile with a layout that provides a high degree of livability when the family is at home -- and then can function equally well when entertaining. Second, a home must be affordable, as growing families are often faced with the reality of buying a home on a tight budget.
Derek MacDonald, Qualico's marketing manager for single-family homes, said that 7 Grey Owl Place -- a.k.a. the Monteray -- meets both those prerequisites.
"This is an award-winning Broadview Homes design, a two-storey, three-bedroom home that features a superb floor plan that's been designed to meet the multiple needs of families," he said. "The entire layout has been thought through down to the smallest detail to make the home function as efficiently as possible. It's also an affordable home. With basic finishes, the home comes in at under $400,000."
That attention to detail starts in the foyer, which is exceedingly user-friendly due to its generous width and depth. A pair of spaces on either side immediately adds to the home's efficiency quotient.
"There's a den/sitting area to the right and a laundry/mud room to the left," said MacDonald. "The den opens up the foyer (and adds light via the huge window on its front wall), while the laundry room is tucked out of the way off the garage. It also connects with a walk-through pantry that allows you to bring groceries straight in from the garage -- and also provides a short-cut through to the laundry/mud room from the kitchen. Everyone loves that feature."
Another feature that has won the hearts of show-home visitors is the great room, which features a design that's open and navigable with enough subtle definition to ensure the various spaces have sufficient definition. Perhaps the most impressive feature of the great room's design is how each space -- kitchen, dining area and family room -- has been proportioned.
One half of the great room is comprised of the kitchen/dining area, where the galley-style kitchen takes up about one-third of the allotted space, while the dining area takes up the other two-thirds. It's a design that makes total sense. With a (plenty wide) five-foot aisle, an island with double sink and eating nook for two -- and plenty of (maple) cabinet and (granite) counter space, flow and function are excellent.
"Broadview Homes' design team did a great job -- they fit a lot into a compact space. The kitchen's well-proportioned design allowed for a huge dining area (with cantilevered buffet niche) that can hold a table for six to eight, and that can easily hold a table expanded to seat 10 to 12 guests without missing a beat," MacDonald said. "There's a large window on the back wall, along with a patio door (adjacent to the dining area), so it's also a naturally bright space."
Speaking of natural brightness, no space in the home is as bright as the adjacent family room, which is the great room's centrepiece.
"Without question, it's the heartbeat of the home. It's viewable from the kitchen, dining room and upstairs, and it's an absolutely stunning space with its 17-foot ceiling, collection of huge windows and its focal point, a ribbon-style fireplace set in taupe tile next to a maple entertainment unit (both options)," he said. "The (optional) wide plank floors, which run through the main level, not only add warmth and texture, but are a durable product that would suit families well."
Meanwhile, the Monteray's upper level mirrors its main level's efficient design. It actually comes in two versions -- one with loft/fourth bedroom, or in the version on display in the show home -- three bedrooms, a long, deep main bath and a landing that overlooks the family room, making for a spectacular view and an infusion of natural light that illuminates the second floor.
Most importantly, the layout is family-friendly, with the two secondary bedrooms on one side with the main bath between them and the master suite on the other side, made even more private by a six-foot hallway defined by a one-third, maple capped wall.
"Both secondary bedrooms are a good size (11.2 feet by 10 feet and nearly 10 feet by 11.6 feet), and come with huge windows for more light," MacDonald said. "The main bath is exceptionally long and deep, and comes with a soaker tub and maple vanity. The master suite is a secluded, well-appointed space with three windows surrounding the bed for light and privacy, and there's a three-piece ensuite with five-foot shower (with rain shower head and two seats) as well as a big walk-in closet."
Add in a lower level with approximately 1,000 sq. ft. of livable space, and you have a home that offers nearly 2,900 sq. ft. of total living space for $464,206, a price that includes about $100,000 worth of options. With more basic finishes such as vinyl flooring, laminate countertops -- and going without tile backsplashes and the optional fireplace/entertainment unit -- the price tag can come in at under $400,000.
"This home features a flexible, functional design in a great, quiet location that will be close to a new school and that's close to a host of amenities and services at the community's entrance. It's a very livable, affordable family home in a great location," he said.
lewys@mts.net