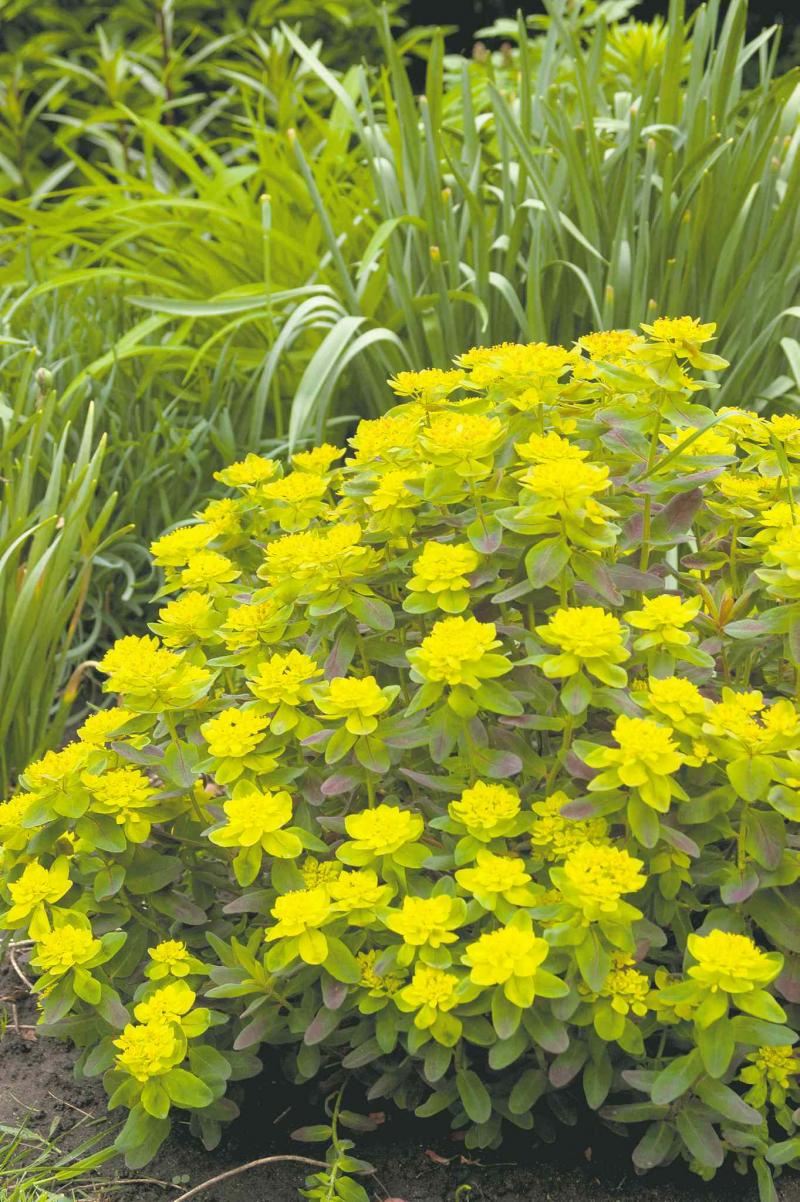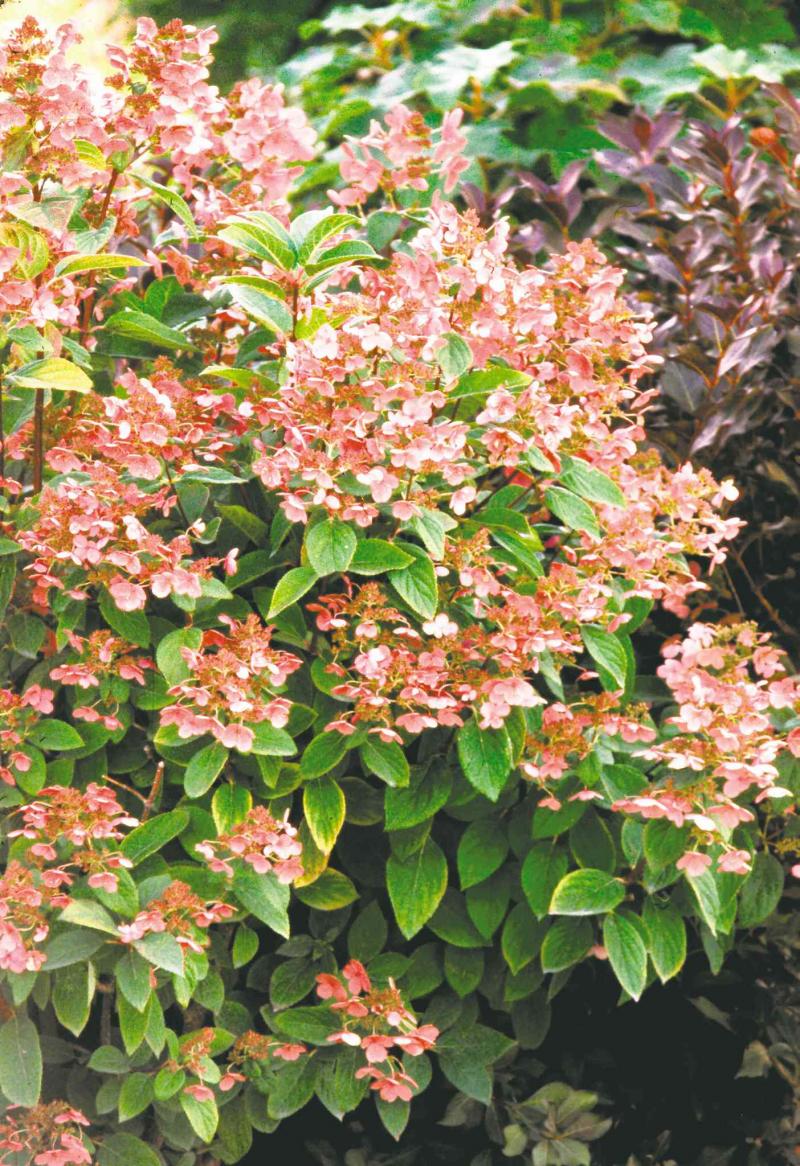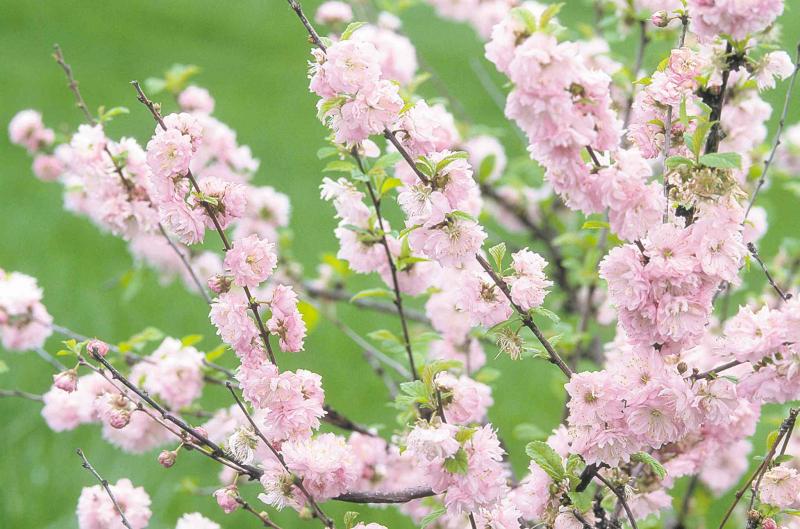 If this is the year you're planning to enliven your front-yard landscape, the first step is easy: Talk to an expert. Whether you're starting with a blank slate or just want to give your front yard a makeover, expert advice will save you both time and money.
Terena Hantelman is a landscape horticulturist who divides her time between Aubin's Nursery in Carman, where she is the garden centre manager, and Red River College, where she is an instructor in the landscape horticulture program. Hantelman also operates a landscape design and consultation business.
When talking to customers or clients who are thinking about developing their landscape, the first thing Hantelman stresses is the value of hiring a professional. Ask if your landscape designer has knowledge of building to code or provincial rules and regulations. Are permits needed? Does he have insurance? Will the quality of the work be guaranteed? The homeowner should ask for credentials and references, and it's wise to request a contract from any professional you hire.
A landscape professional will provide guidance in choosing the most suitable garden style. The right plants can transform a small, boxy or irregularly shaped space.
"A successful landscape incorporates a design that is in keeping with your lifestyle," said Hantelman, who frequently recommends an environmentally friendly xeriscape approach to busy homeowners with little time to fuss with weeding and watering.
Aaron Szuck is operations manager for Alladins Landscape Design and a second-year student in the landscape horticulture program at Red River College. I asked Szuck to create a landscape plan for a front yard, and invited him, along with four other local experts to recommend 12 surefire plant choices.
The following lists of plant suggestions are designed to provide easy maintenance and high impact, with a focus on seasonal interest, texture and colour.
All of the contributors stressed the importance of considering areas where heavy snow may accumulate.
"Snow accumulations can be beneficial to plants by providing a blanket of insulation against the cold temperatures," said Colleen Watson, owner of Watson Designs in Landscaping. "But heavy mounds of snow created when clearing walkways and driveways can ruin the structure of a plant (boughs, branches and stems)."
Come and talk to these experts and more today at the seventh annual Gardening Saturday Trade Show at the Canadian Mennonite University, 500 Shaftesbury Blvd. Visit www.gardensmanitoba.com for full details.
Deanna Cram, greenhouse manager at Shelmerdine Garden Centre
"I would suggest planting tulips for a spring display, and adding a container display at the entrance to invite visitors into the space," Cram said.
Cram has selected plants that provide colour variation and texture in the landscape: "Burgundies and blues really play off one another."
1. Little Gem Norway Spruce: slow-growing dwarf evergreen shrub
2. Dianthus Zing Rose: Bright rose red flowers; blue grey foliage to compliment other blues in landscape
3. Karl Foerster Feather Reed Grass: Four-season interest; strong, upright habit
4. Little Devil Purple Ninebark: Dwarf shrub with deep burgundy foliage
5. Minuet Lilac: Mature height of six to eight feet; soft pink blooms to complement the Dianthus
6. Incrediball Hydrangea: Massive 12-inch blooms on sturdy stems; flowers start out green, turn to white
7. Ivory Silk Lilac: Narrow specimen tree with cherry-like bark; fragrant white blooms
8. Sester Dwarf Blue Spruce: Compact, slow-growing evergreen; striking blue needles
9. Thunderchild Rosybloom Crabapple: Rose-pink flowers in spring. Deep purple leaves.
10. Autumn Spire Red Maple: Outstanding red fall foliage
11. Standing Ovation Saskatoon: White flowers in spring; edible blue berries; orange fall foliage
12. Medora Juniper: Narrow pyramidal form; blue needles; requires little shearing
Ken MacDonald, owner of Prairie Sky Landscaping
MacDonald has chosen a diverse selection of plant material with an emphasis on foliage colour, texture and flowering plants for visual interest.
Tree suggestions are ideal for a small residential lot where space is limited. MacDonald noted "a project can be completed in its entirety or in phases."
1. Ruby Carousel Barberry: A showy, medium-sized accent shrub with reddish-purple foliage
2. The Blues Littlestem: Hardy grass with strong blue-grey colour
3. Goldfinger Potentilla: Ultra-reliable, drought-tolerant shrub with continuous yellow flowers
4. Ivory Halo Dogwood: Variegated foliage, red stems
5. Mulch recommended for this area
6. Annabelle Hydrangea: Ideal shrub for eastern exposure. White globe-shaped blossoms mid to late summer
7. Gladiator Rosybloom Crabapple: Small tree with fragrant pink blossoms
8. Top Grafted Weeping Caragana: Focal point with weeping branches
9. Dakota Pinnacle Birch Tree: Narrow tree, white bark, vivid yellow leaves in fall
10. Recommendation to leave space open
11. Double Flowering Plum: Pretty pink flowers in spring
12. Dwarf Globe Blue Spruce: Accent plant with silver blue foliage
Aaron Szuck, operations manager for Alladins Landscape Design
Szuck likes to choose plants with contrasting colour and has a passion for specimen plants that provide a mix of fine and coarse texture in the landscape.
"Mixing colours and textures really make plants stand out in the landscape," he said.
1. Russell's Hybrid Lupine: Perennial flower with multiple coloured blooms on sturdy stalks
2. Stella D'Oro Daylily: A perennial favourite with summer-long bright yellow flowers
3. Goldflame Spirea: Low, mounded shrub with bright yellow foliage in spring; brilliant fall colours.
4. Tiny Wine Ninebark: A dwarf ninebark shrub with dark bronze-maroon foliage
5. SEM False Spirea: Compact shrub with pink new leaves and creamy feather-like flowers
6. Compact American Cranberry: Shade-tolerant shrub with white flowers, red berries, red autumn foliage
7. Pagoda Dogwood Treeform: Horizontal branching pattern, white spring flowers
8. Morden Golden Glow Elder: Dwarf shrub with golden, lacy foliage
9. Goldspur Amur Cherry: Compact growth habit, exfoliating bark for winter interest
10. Deborah Norway Maple: Medium-size tree with purple spring foliage
11. Royal Purple Smokebush: Turn heads with the velvety purple foliage of this collector shrub
12. Globe Blue Spruce: Dwarf evergreen with solid blue needles; maintains shape without pruning
Rammises Tiodin, nursery manager at Lacoste Garden Centre
Tiodin advises the homeowner to think about the view from inside their house. The yard should be visible and not blocked. Consider as well the amount of time available for gardening.
"Plants should complement both the exterior colour of the home and hardscape elements," he said.
1. Blue Star Juniper: Low spreading plant with steel blue foliage.
2. Cushion Spurge: Perennial with bright yellow flowers; suitable for mass planting
3. Blue Oat Grass Intense blue spikes: medium height; non-spreading
4. Sun Power Hosta: Lightly ruffled golden-yellow leaves; part shade
5. Gladiator Rosybloom Crabapple: Grows 20 feet tall, only nine feet wide
6. Blizzard Mockorange: Medium shrub with fragrant white flowers in mid-summer
7. Globe Blue Colorado Spruce: Dwarf bluish green conifer with winter interest
8. Quickfire Hydrangea: Early blooms turn a lasting pink
9. three to five containers for an annual planter display
10. Fall Fiesta Maple Tree: Rapid, vigorous growth rate, beautiful fall colour
11. Standing Ovation Serviceberry: Narrow upright shrub; outstanding orange fall colour
12. Rose Glow Barberry: Small accent plant with pink-variegated burgundy foliage
Colleen Watson, owner of Watson Designs in Landscaping
Watson stresses the importance of considering the size and shade patterns provided by neighbouring trees.
"Remember, dial before you dig," advises Watson whose plant selections are ideal for a rock garden with year-round interest.
1. Emerald Carousel Barberry: Rounded shrub with glossy, bright red berries. Brilliant red fall colour.
2. Sempervivum Hens & Chicks: Evergreen rosettes; mix & match for colours and effects
3. Rudbeckia Little Goldstar: Long-blooming perennials; daisy-like yellow flowers
4. Emerald Blue Moss Phlox: Evergreen ground cover with light pink early spring flowers
5. Russian Cypress: Low-growing evergreen shrub; sun- and shade-tolerant
6. Adam's Needle Yucca: Hardy perennial with sword-like green leaves; tall spikes of white flowers
7. Goldrush Amur Cherry: Specimen tree with coppery-orange exfoliating bark for year-round interest
8. Slowmound Mugo Pine: A true dwarf evergreen for rock gardens; minimal annual growth
9. Mary Liss Pincherry: Semi-weeping tree; fragrant white flowers in spring; edible fruit; fall colour
10. Windancer Linden: Weeping tree with ivy-like leaves; small fragrant flowers
11. Variegated Feather Reed Grass: compact-sized ornamental grass with white and green blades
12. Emerald Elf Amur Maple: Compact rounded shrub; brilliant red fall colour