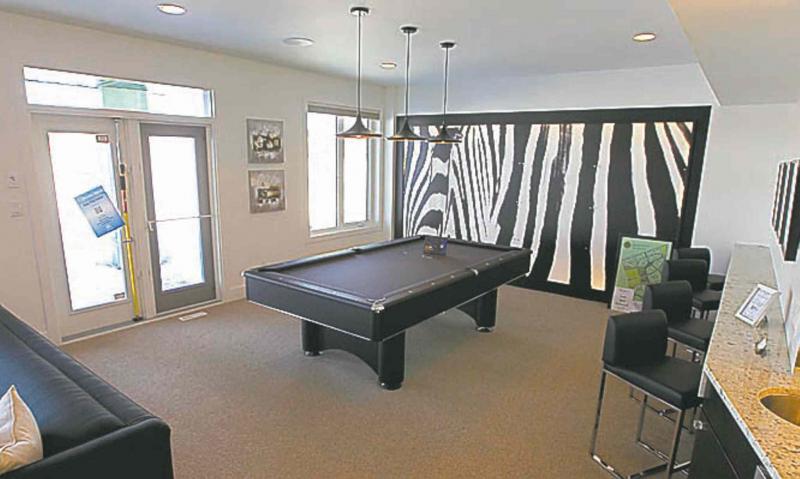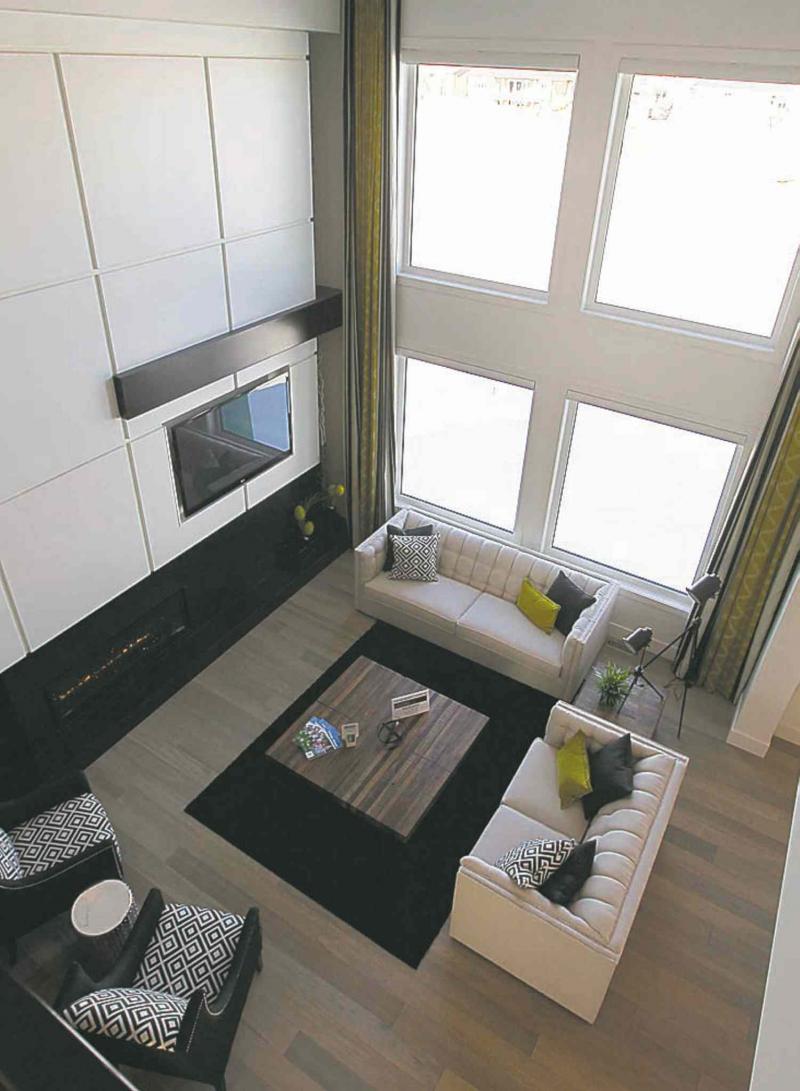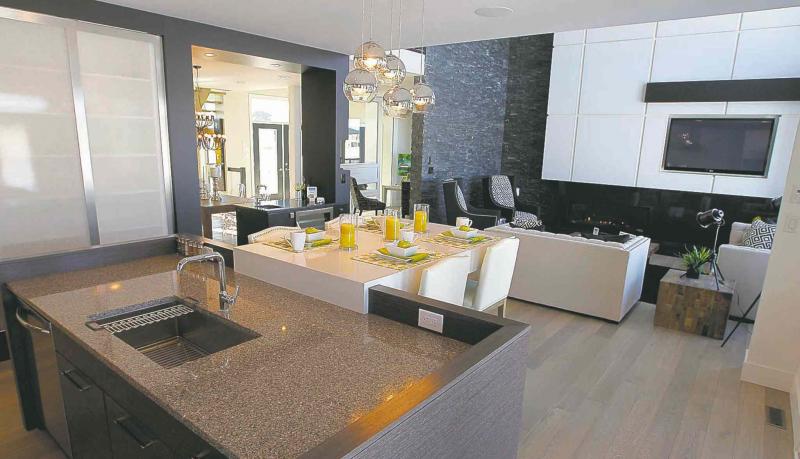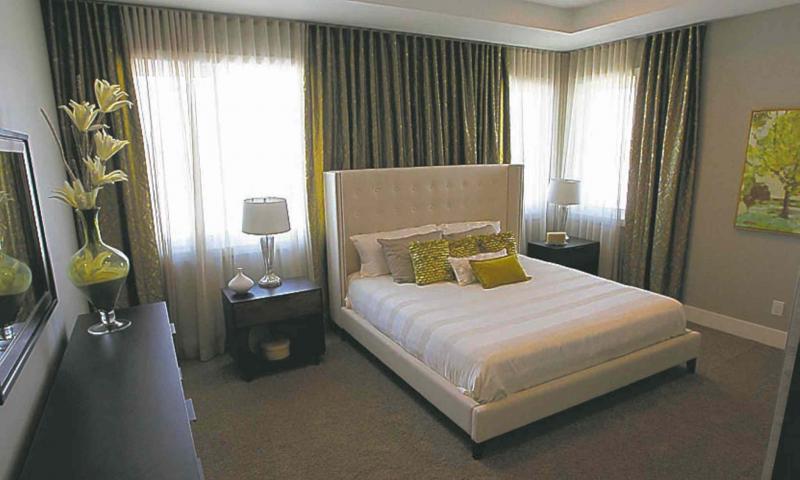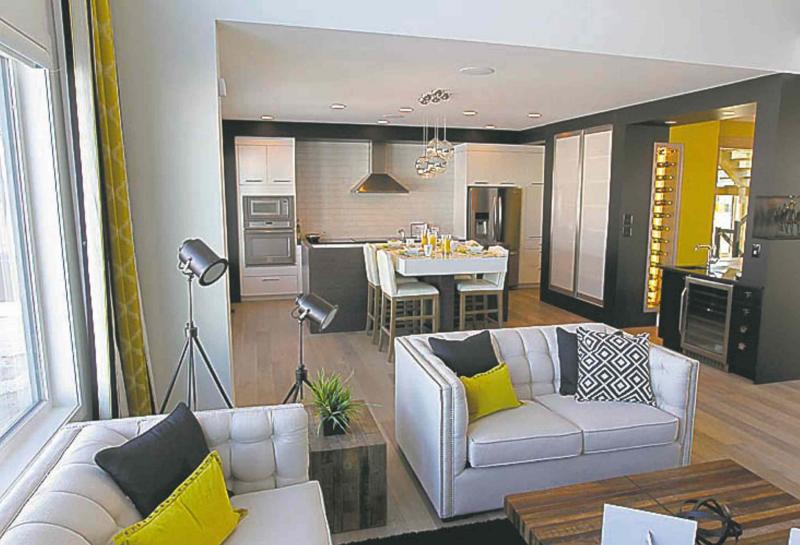 Although spring may not be in full bloom quite yet, he Health Science Centre Foundation's Winner's Choice Lottery has become an annual rite of the awakening season.
As is always the case, the lottery is a win-win scenario: Proceeds from ticket sales represent a direct contribution to the health care and medical research that goes on at HSC, while those who purchase tickets are rewarded with the opportunity to win all kinds of lavish prizes.
At the top of that prize list is the Winner's Choice Lottery's grand prize, and this year it's a 3,741-sq.-ft. (plus walk-out lower level) two-storey estate show home built by A & S Homes on a pristine lot at 129 Autumnview Drive in scenic South Pointe.
Lynn Fenwick of Fenwick Design, who co-designed the home with A & S Homes' Frank Spezzano, said the goal was to create a sumptuous residence with a unique "prairie modern" feel.
"When we sat down to design the home, we felt its exterior should have a prairie feel that was more horizontal, and that fit in with Manitoba's prairie landscape -- but with black and white contrasts," she said.
The home's interior was then designed to be linear and modern, with colours interspersed throughout in a tasteful manner.
"We wanted the design to be contemporary, but not too 'out there'. Winnipeggers like beiges and neutral colours, so we didn't do anything too extreme. We spotted colour throughout the home to spark interest without it being too out there."
The black-white contrast theme starts the moment you walk into the home's foyer, where a den/sitting room with charcoal-gray wall contrasts with grey tile flooring and a bench integrated into a white wall with cut-out that subtly divides the foyer from the den.
All the contrasting colours continue with a glass-panelled, dark-trimmed staircase to the right and whitewashed oak hardwoods in the formal dining room, which features tasteful splash citroen green paint with a mirror in the centre and chandelier above. The great room then opens up into a kitchen to the right, and family room to the left.
Perched beneath a soaring ceiling with dark wooden beams, the family room is dramatic, bright and a study in contrasts.
First, there's the charcoal floor-to-ceiling walls that contrast with a white panelled wall set above a ribbon-style gas fireplace, framed by black marble. Then, there's the whitewashed oak floors and all the light that pours in from the collection of floor-to-ceiling windows that occupy the home's back wall. All space and colours make it easy to visualize entertaining after dinner.
Just a few steps away is an expansive gourmet kitchen that's steeped in function and style. The function comes from wide aisles, a nine-foot by four-foot island with built-in white quartz table for four and tons of storage that comes in the form of a plethora of white cabinets as well as a pantry with opaque doors framed by stainless-steel trim.
Downstairs, the walk-out lower level, delivers more practical flair: A cool, angled bar area with three-tiered, illuminated liquor display area; a media area that features a 100-inch HD projection screen (with five speakers above) and two huge windows next to a ribbon-style fireplace set in charcoal cultured stone; and games area adjacent to doors that lead to a covered patio. A fourth bedroom across from a four-piece bath adds extra utility to the lower level.
But the grand-prize home's most opulent space is the master suite, which, in a word, is sweet.
While the room itself features a tray ceiling and ribbon-style fireplace framed by tan/gray porcelain tile opposite the bed, the tres luxurious ensuite offers a stand-alone soaker tub (with fireplace in behind), river rock/porcelain tile floor, a six-foot tempered glass/tile shower and a gorgeous portobello vanity next to a dark rift oak storage unit.
The grand-prize estate show home is only one of a countless collection of amazing prizes available in the HSC Winner's Choice Lottery. Winners can choose the home, or $1 million in cash. Other grand prize options include a family show home in River Park South by A & S Homes, a luxury condominium in St. Boniface by StreetSide Developments, a vacation cottage at Lake of the Woods, or a townhouse condo (also by A & S Homes) in Royalwood. In each case, winners can take the home and cash or a cash payout -- it's their choice.
Other prizes include a Corvette Stingray or $75,000 in cash (the early bird prize, deadline May 15), cars, dream getaways, leisure prizes and, of course, the 50/50 Add-On and cash-prize draws through July, culminating in a draw for $50,000 on July 31.
For more information on the Health Sciences Centre Foundation's Winner's Choice Lottery, visit www.HSCWinner'sChoice.com.