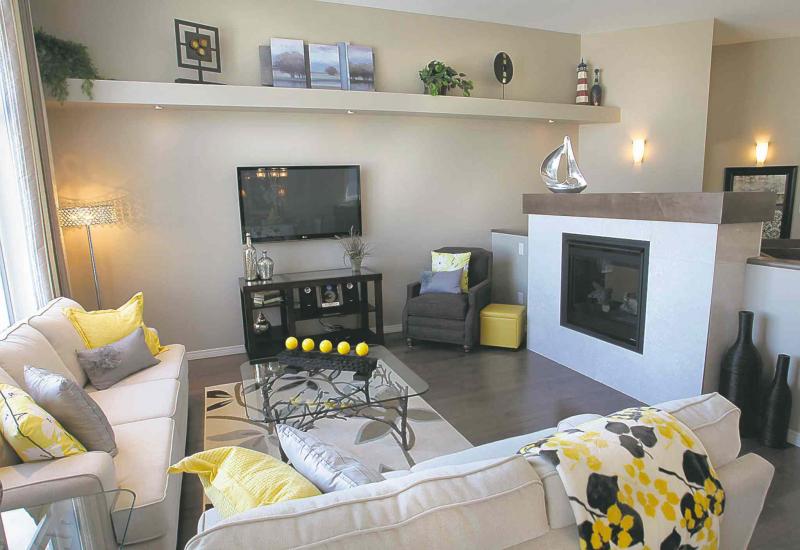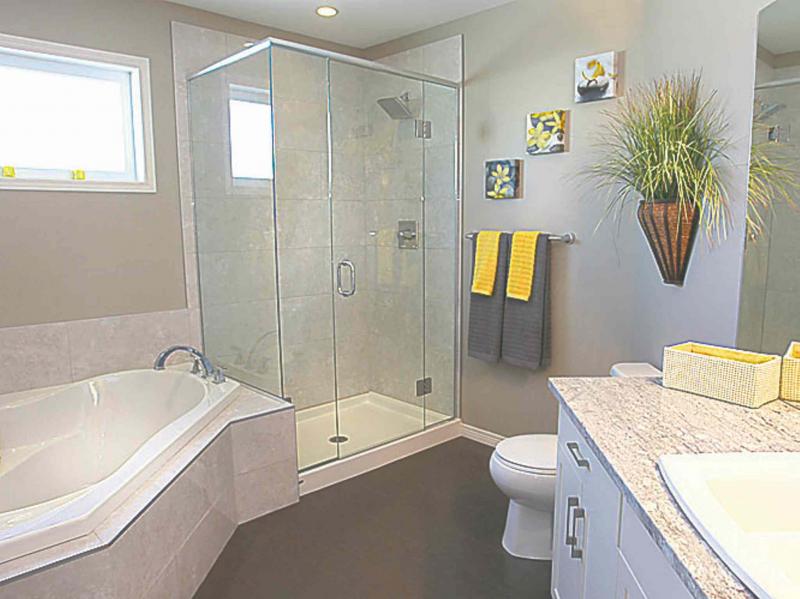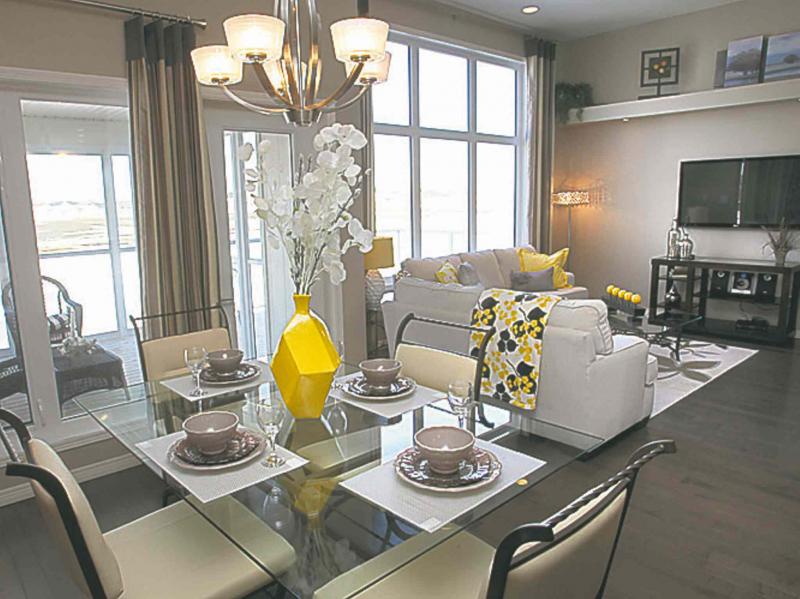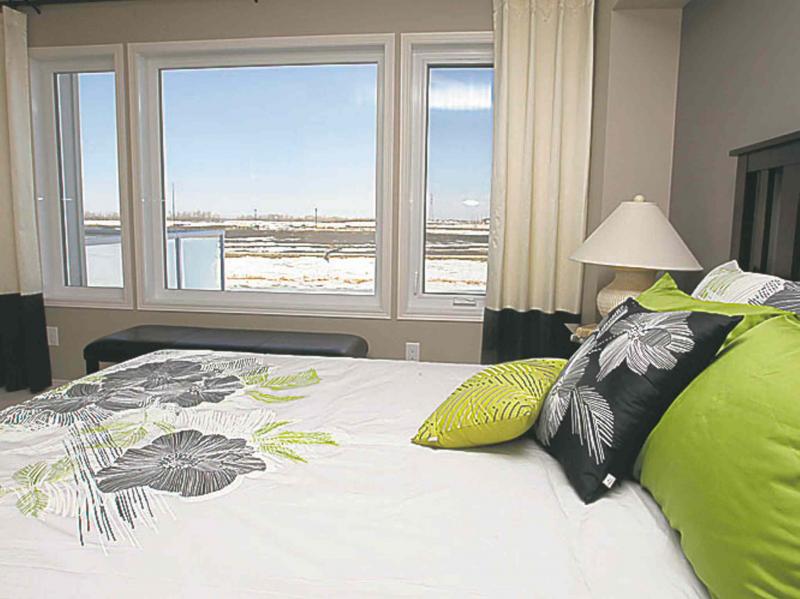 Hearth Homes sales manager Liam Milne comes straight to the point when speaking about the design concept of 39 Borealis Bay.
"This home was designed expressly to meet the needs of empty-nesters," he said of the 1,615-square-foot bungalow with walk-out lower level, sited on an oversized walk-out lot deep in Sage Creek. "The idea behind the design was to create a home that was perfect for entertaining and family get-togethers, all without sacrificing the practicality that's the trademark of every Hearth Home."
The first thing that hits you when you walk in the house is its expansiveness and bright, cheery interior. That open, well-lit ambience is no accident, Milne said.
"We put in a vaulted ceiling overhead to maximize both light flow and the feeling of space, and that feature has been a major crowd-pleaser. Everyone who's gone through the home loves it because it gives you an open, expansive feel without being too crazy. It's high, but not so high that the great room feels like an echo chamber."
Although the great room feels open and flows beautifully, each space -- kitchen, dining area and family room -- are distinct spaces, thanks to design techniques that create subtle segmentation.
For starters, the island kitchen, whose centrepiece is a five-foot by five-foot grey/burgundy granite island with seating for two -- is segmented from the dinette area by a raised peninsula that contains an eating nook for three on its outer portion.
The adjacent dinette area is likewise defined by the peninsula, but possesses enough space so there's a buffer area between the two that ensures they don't butt up against each other. There's more buffer space between the family room, which is defined neatly by a one-third maple-capped wall that also contains the great room's pièce de résistance -- a see-through, two-sided fireplace.
"It's a focal point that defines the space," Milne said. "At the same time, the space isn't closed off from the rest of the great room, so you've got the best of both worlds -- definition, yet great flow into the kitchen and dining area."
As well, a literal rear wall of glass lets natural light flow in sans obstructions.
"There's a floor-to-ceiling window in the family room that lets in so much light that even on the gloomiest day, it's still cheerful inside," he said. "To temper all the light, we put in Cape Cod maple hardwoods (a medium-brown/grey stain) to warm things up. Then there's an enclosed (three-season) sunspace off the dining area that extends the living area, and that provides a place to dine or hang out without being bothered by mosquitoes and other annoying flies."
Milne noted there's a neat little room tucked away to the left of the foyer at the front of the home.
"We put in what we call a pocket office (with French doors). It's functional, yet it doesn't take up a lot of space. You can go in there and do your bills in a dedicated space. It makes a lot of sense."
Then there's the master suite, which embodies everything a master suite should be -- private and functional, with a tasteful touch of luxury.
"Its highlight, to me, is its uplifting, bright and spacious ensuite," Milne said. "The floor is (chocolate-tinted) cork, which is soft, warm and doesn't need to be heated. Then we put in a corner soaker tub with light-taupe porcelain tile surround beneath an oversize transom window next to a five-foot tile shower with frameless tempered-glass surround. A white (maple) vanity with (grey/burgundy) granite countertop finishes it off in subtle style."
A step or two down the hallway that leads to the bedroom is a big, walk-in closet with Hearth's trademark honey-stained pine built-in storage racks. Next is the bedroom itself.
"To maximize the wetland view, we put in a wall-wide window made up of one five-foot-square window and two two-foot by five-foot windows either side," he explained. "The view is spectacular, and the bedroom itself is just a nice size, with room for a window seat, two end tables and a dresser."
The home's bright, cheery, well-finished ambience extends to the walk-out lower level, which offers 1,018 square feet of well-proportioned space.
"This might be my favourite area of the home because it's just so functional and strikes such a good balance between brightness and warmth. It starts off with a wet bar to the left of the stairs that provides the warmth with its smoke-stained oak cabinets (that surround the bar) and brown/black granite countertop. It's next to a games area that leads to patio doors that take you out to a big, covered patio."
To the right of the games area is an open media room next to a huge picture window that perfectly frames the wetland view. An exercise room off the rec room provides another wetland view through a massive wall-wide window (same as in the master suite), and a wing to the rear of the rec room contains another (huge) bedroom, four-piece bath, mechanical/storage room and a laundry room of epic proportions.
"It's a great, functional space that everyone loves with all its space, cabinets and light," Milne said. "This home sold the first week it was for sale, which is a testament to how well it was designed."
lewys@mts.net