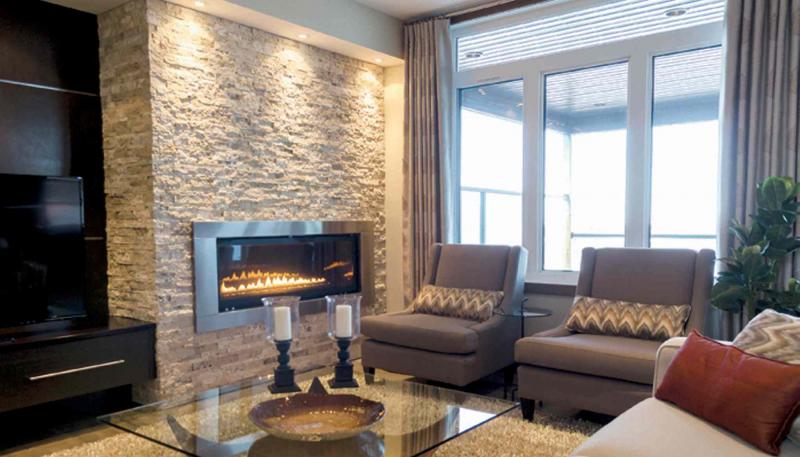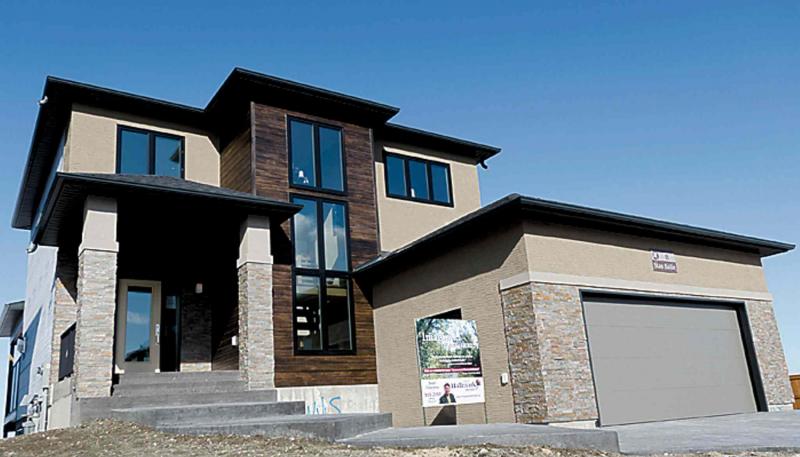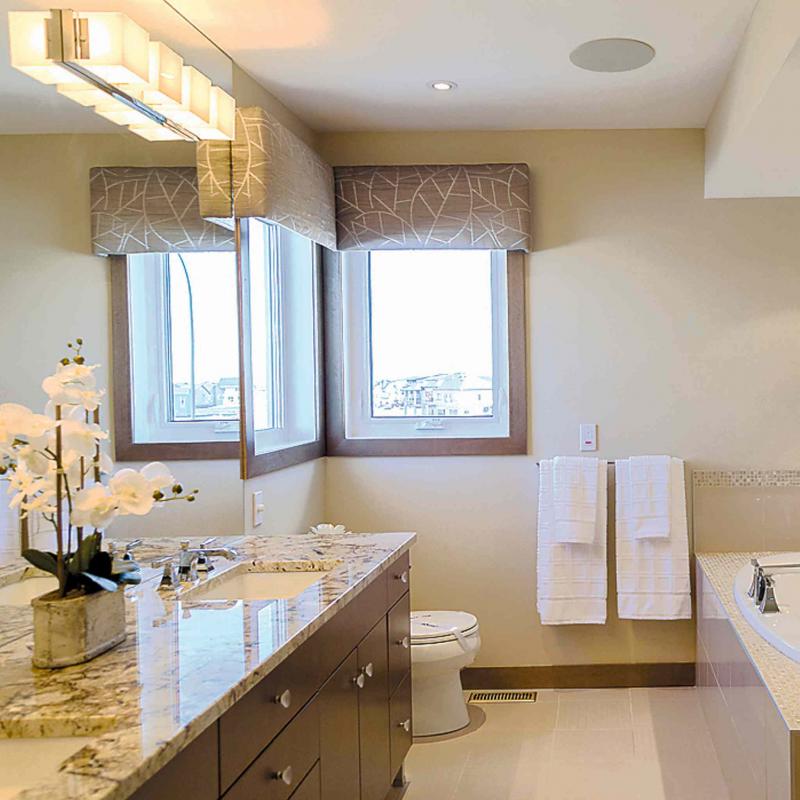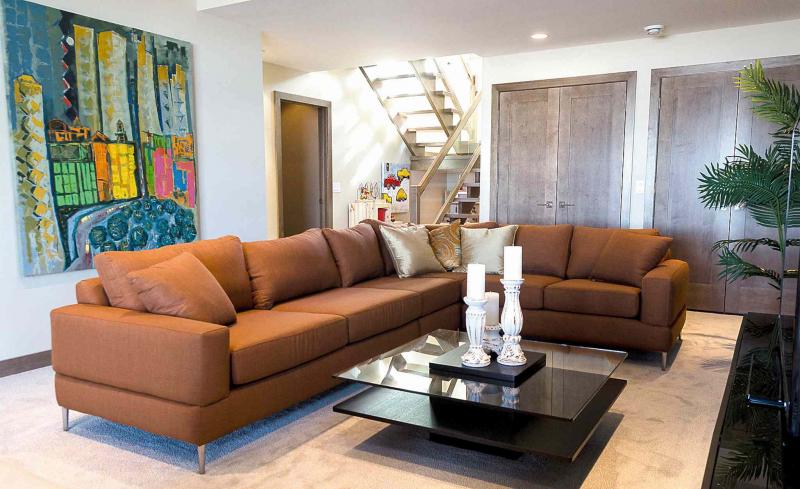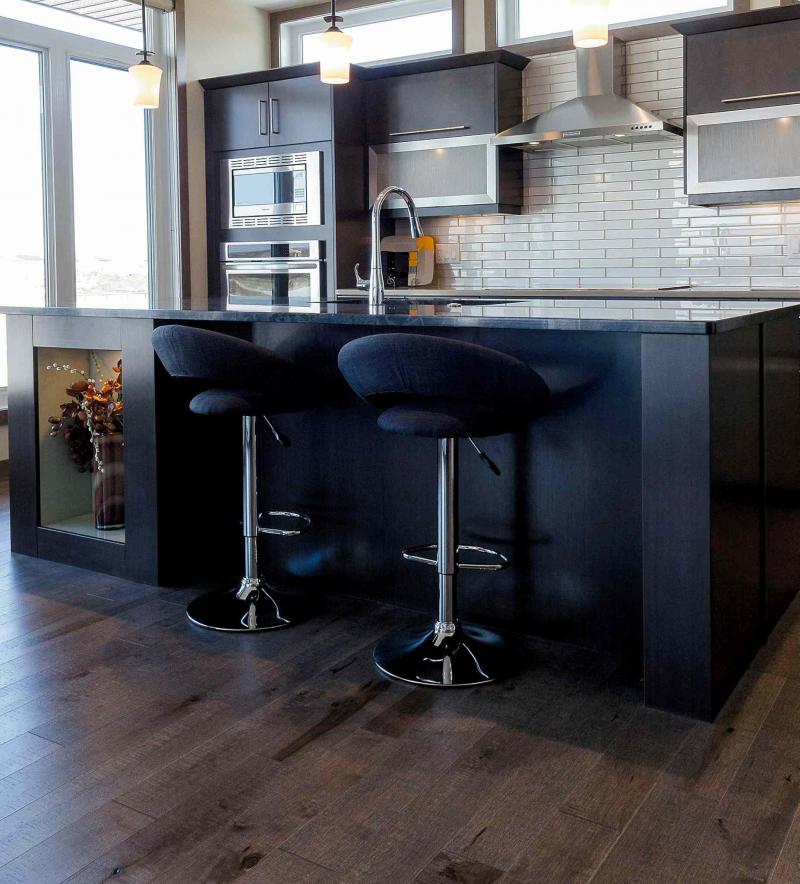 When it comes to homes, we've all heard the term 'pocket doors.'
Now comes a relatively new term: pocket kitchen. It's a feature that adds functionality to an already functional space, said Hallmark Homes' vice-president, Sean Checkley.
"If you're entertaining, you can cook extra dishes in there, and then hide dirty dishes inside after you've finished," he said. "Or, if you happen to like cooking dishes with spices, you can close it off with double-glass pocket doors and put on the vented exhaust fan to keep odours out of the kitchen and the rest of the house."
Checkley added that because the home has been designed to meet the needs of a multi-generational family, the floor plan can be modified to create the spaces a family needs to best suit their lifestyle. For example, if the pocket kitchen isn't required, the space it occupies can be freed up for another purpose.
"Basically, there can be multiple applications for the same space," he said. "Take the pocket kitchen. Behind it is a den and two-piece bathroom. We could take it out, then enlarge the den to make it into a bedroom and then put a shower in the two-piece bathroom to make a main floor bedroom for an in-law suite, if need be."
At the same time, the family room -- which was set away from the kitchen area by using a staggered wall design -- can also be modified.
"If a family wants, we can take out the patio area and convert it into an extended family room," Checkley said. "They way we have it right now, we took the family room out of the kitchen to create a bit of separation. Then, we put a large informal dining area (which can hold six to 12 people comfortably) next to the patio doors. The doors and windows on the family room's back wall let in all kinds of light -- a great feature during our long Manitoba winters."
Even more light pours in from a wall of windows on the galley-style kitchen's rear wall; the windows also frame the lake view out back, making the home's hub a cheerful place to spend time entertaining or hanging out with family.
"Because the area is so bright, we made sure we put in finishes that would soften the light and warm up each space," Checkley said. "The wide-plank engineered maple hardwoods add warmth, while finishing materials such as a dark granite island with bamboo base, taupe quartz countertops and portobello maple cabinets that contrast perfectly with a tan glass-tile backsplash. We also put transom windows above the cabinets to let even more light in."
A few steps across the way is the family room, which is beautifully finished with a dark bamboo entertainment that was placed next to a ribbon-style fireplace set in a tan cultured-stone surround.
"We wanted to create a simple, comfortable look, and I think we achieved that goal. Flow from the kitchen/dining area into the living room is excellent, the great room is naturally bright, and additional features such as a wet bar (with bamboo cabinets) placed across from the family room add even more function, and style, as does a main-floor laundry room that we placed to the right of the foyer."
Head upstairs, via a gorgeous maple staircase with open risers (to let light flow through from a long, vertical window placed behind it on the home's front wall), and the theme of functional, flexible style continues.
"The second-floor landing is compact for the simple reason that we didn't want to waste space, so as much space as possible could go into the bedrooms -- and the loft that's to the left of the stairs, which could be easily converted into a fourth upstairs bedroom," said Checkley. "About half the people keep the loft -- it's a great space for young kids to play, or watch TV and movies."
Meanwhile, the two secondary bedrooms are larger than normal, with huge closets and oversized windows.
"You've got to provide kids with room to grow," he added. "These days, they might go in the bedroom when they're five years old, and use it into their late teens or early 20s, so they need to be big enough to meet changing needs."
The second floor is completed by a master suite that is at once luxurious and practical -- and offers a killer view.
"The wall-wide window on the rear wall maintains privacy, yet allows you to lie in bed and see the stars at night -- or get up in the morning to the lake view," Checkley said. "There's plenty of closet space (a walk-in closet plus double closet), and the ensuite is a peaceful, well-appointed space with an oval soaker tub set in (light taupe) tile, a beige porcelain tile floor, five-foot tempered glass/tile shower and a portobello maple vanity."
Head downstairs and there's a media room with sliding doors to a covered patio and a wing with two bedrooms and a bathroom -- with one of the bedrooms being another master suite, with three-piece ensuite and walk-in closet.
"The basement's configuration makes this a true multi-generational home," said Hallmark's marketing co-ordinator/sales representative, Tracy Checkley Magill. "It's a very functional, creative design that will work well for multi-generational families on every level."
lewys@mts.net