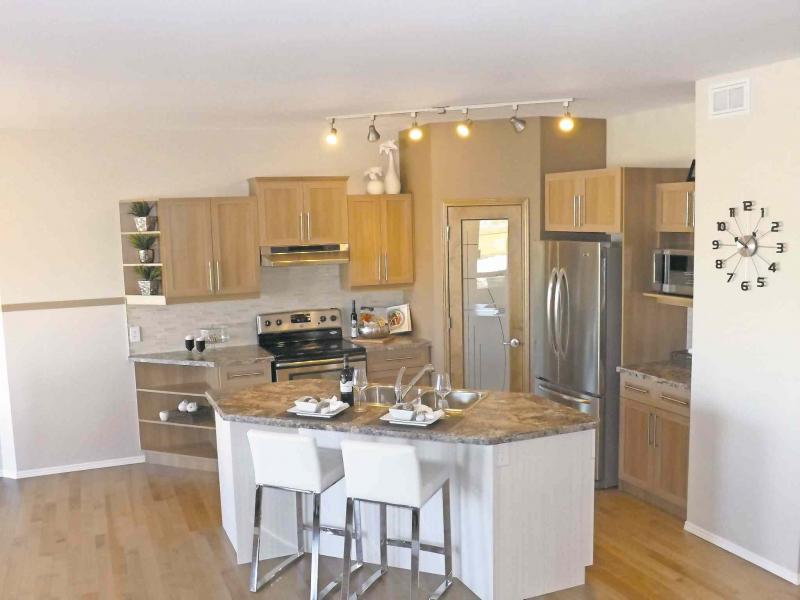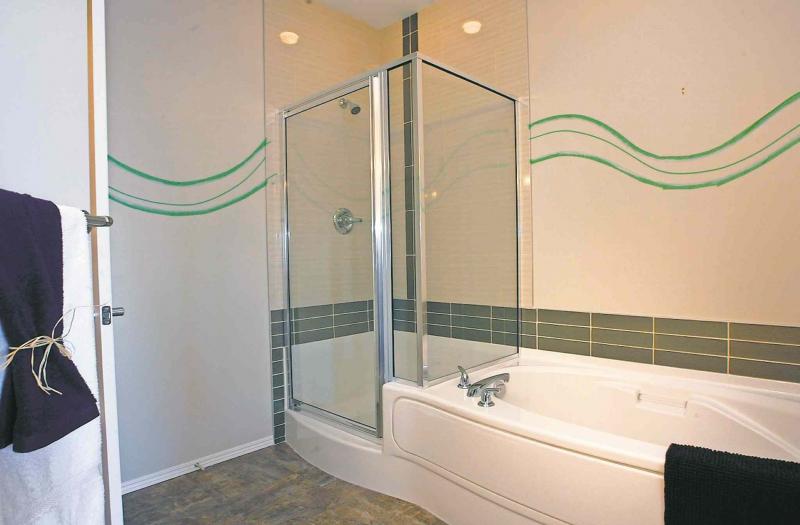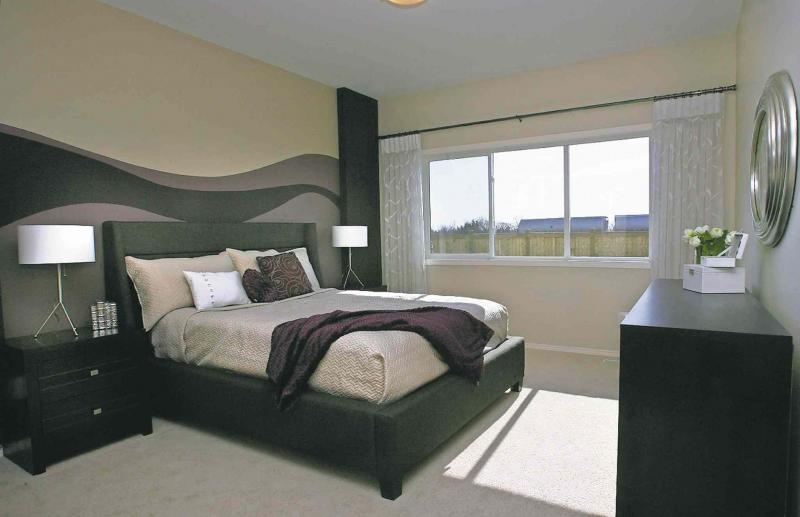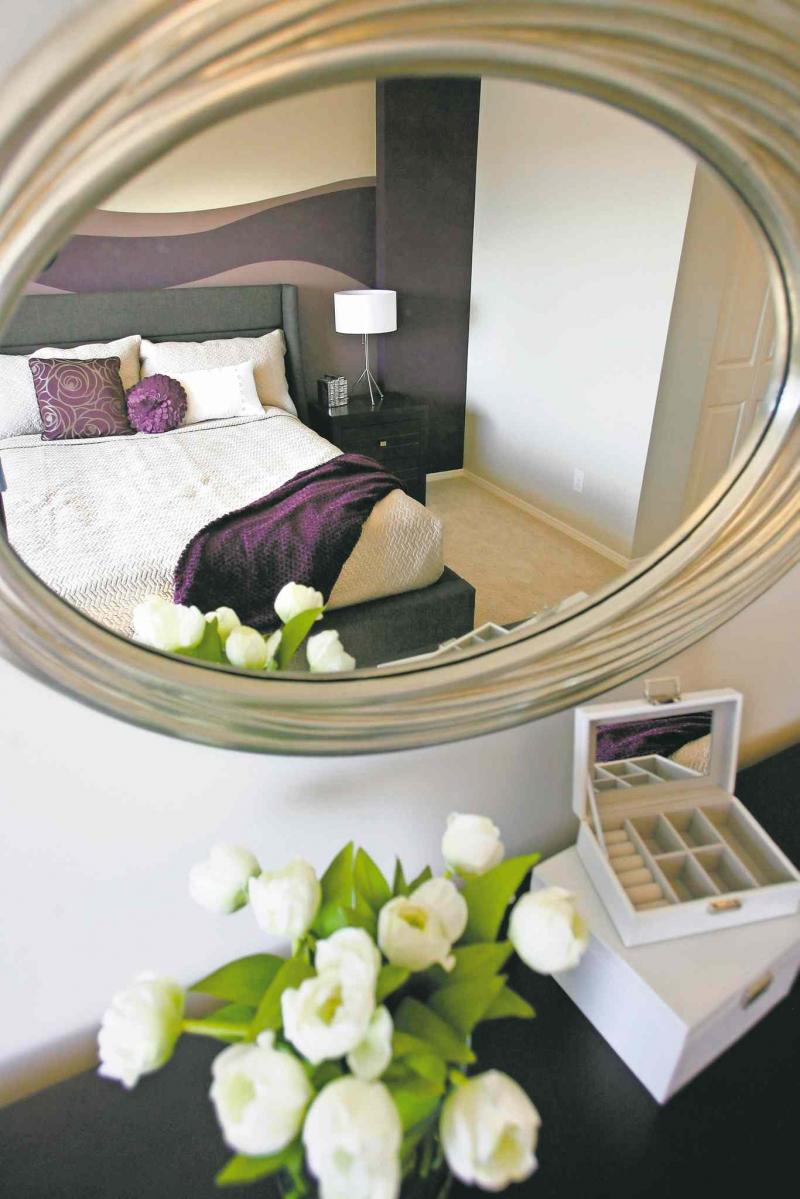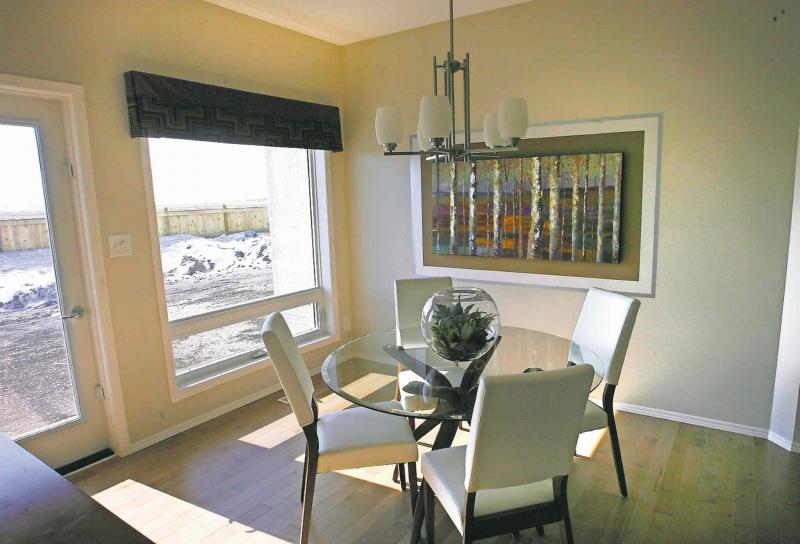 One of the challenges associated with wanting to put roots down in a new community is affordability.
Take one of the city's hottest new communities, Oak Bluff West. These days, it takes in excess of $450,000 to acquire a single family home there. Not surprisingly, many young couples and families looking for move-up homes haven't been able to afford to buy a home in the burgeoning community.
Until now, that is. Noting the need for more affordable homes in Oak Bluff West, Randall Homes created Oakwood Estates, a series of 14 (attached) bungalow-style condominiums found just past the entry to Casselman Crescent on a tract of land that faces southeast.
"On a per-square-foot basis, these condominiums are the best deal going pretty much anywhere in or around the city right now," said Randall Homes' sales representative for Oakwood Estates, Realty Executives First Choice's Cheryl Thurston. "The value these condominiums offer is simply incredible."
It's hard to argue with that statement. To begin with, the smallest units start at 1,455 sq. ft., and come with a lower level that measures in at approximately 1,000 sq. ft.. That adds up to a total of over 2,400 sq. ft., which would include three bedrooms (two up, one down), rec room, three full bathrooms, a main floor laundry room and plenty of storage space.
"Included in the price (the 1,455 sq. ft. units are selling for $380,900) is a deck, landscaping, trees, a sidewalk and driveway -- all done by the developer," she said. "You also get a huge (22-foot by 24-foot) double attached garage, a piled foundation, piled walkway and (wood) privacy fence between units. Exteriors will also be low-maintenance, consisting of a combination of vinyl siding, stucco and cultured stone."
Should buyers require a more spacious unit, larger ones are available, ranging in size from 1,530 sq. ft. to 1,598 sq. ft.. Prices will still be reasonable, with 1,530 sq. ft. homes selling for $388,900, and the larger 1,598 sq. ft. units for slightly more.
The important thing, said Thurston, is that all three models have a house-like feel.
"Randall has done just a wonderful job with the layout of these condominiums. The main floor features an open-concept great room that incorporates the exact same design concepts you'll find in their single family homes -- and, of course, the same beautiful finishes."
One of the most impressive aspects of the main level's design is a feeling of space. That feeling, it turns out, comes from nine foot ceilings throughout -- and extra-high 10-foot ceilings in both the foyer and front bedroom/den.
The foyer not only feels airier due to the higher-than-normal ceiling, but it's angled design also paves the way for two desirable features -- a huge, walk-in coat closet to it's right, and a boxed-out nook to the left that's designed to house a bench for guests to sit down and take their shoes off.
Then, to the left is bedroom number two, which at 10.2 feet by 12.6 feet has been designed for dual purposes, said Thurston.
"It's big enough to function as a bedroom, or it can be used as a den. Either way, it's a wonderful space not only due to its feeling of volume, but also because it has a huge window on its front wall that lets in tons of natural light. That feature would make it a great den. If you need storage, there's also a big double closet. There's also a four-piece bath across the way if you want it to serve as a guest room or even as an in-law suite."
Meanwhile, the great room features an ergonomically-sound design that's open enough to create seamless flow, yet segmented enough so you don't feel like you're spending time in a featureless box. An angled island with double sink and eating nook for two defines a mid-sized kitchen that contains a corner pantry, ample cabinetry and a sufficient amount of counter space.
Adjacent to the kitchen is a huge dining area that possesses a ton of flexibility due to all its space (approximately 10 feet by 15.5 feet, to be exact).
"There's no need for a separate dining room because it's so large," Thurston said. "Right now, there's a table for four in it, but it would allow you to put in a leaf to make a table for 10 without sacrificing room to move."
Both the dining area and living room are distinct spaces thanks to a Randall trademark -- a one-third wall (an optional feature with maple capping, wine rack and display shelving on the dining area side) that neatly (and stylishly) separates the two areas.
The living room is also defined on its front portion by another one-third maple capped wall, and contains a gas fireplace with beige cultured stone surround with TV niche above. Light flows in freely to both the living room and dining area through a collection of large windows that allows copious amounts of sunlight to filter in from the southeast.
Last but not least is a spacious, bright master suite (it's 12.1 feet by 14.1 feet) that comes equipped with a huge walk-in closet and four-piece ensuite with oval soaker tub, five-foot shower and separate water closet.
"These condominiums offer great value," she added. "Of the 14 units available, six have already sold. All the space, style, function - and affordability have really won people over. They offer a chance to live in an affordable, well-appointed home in a country location that's only minutes from the city."
lewys@mts.net