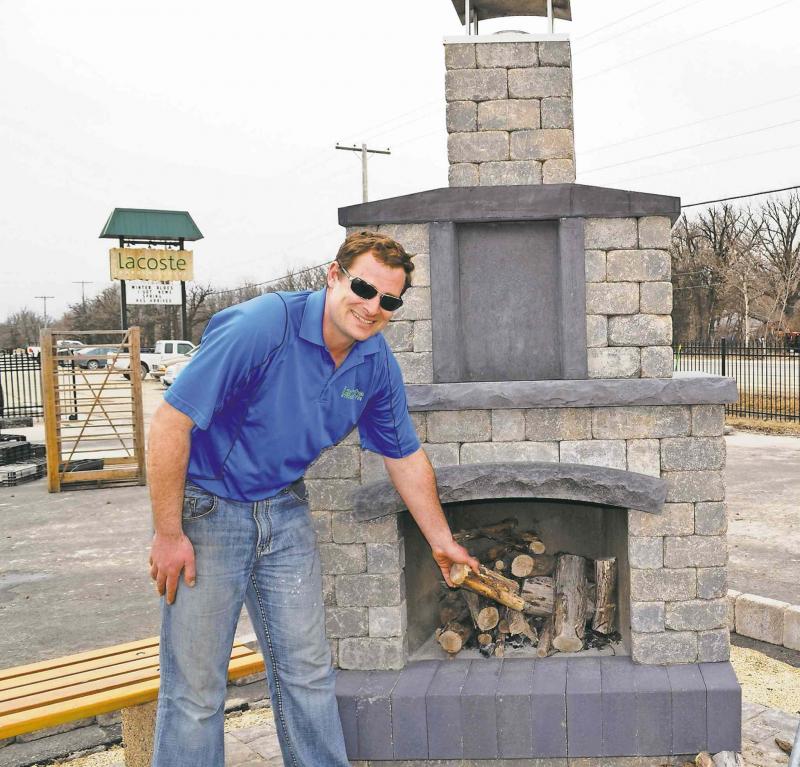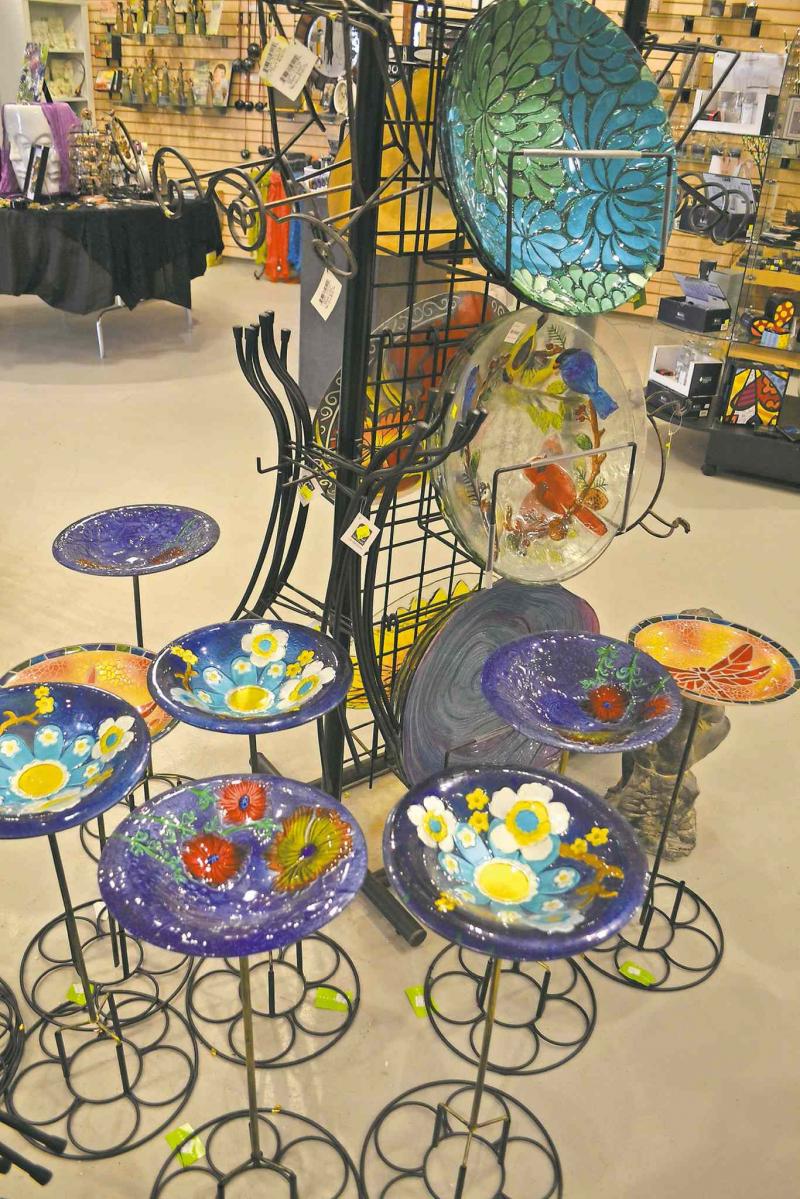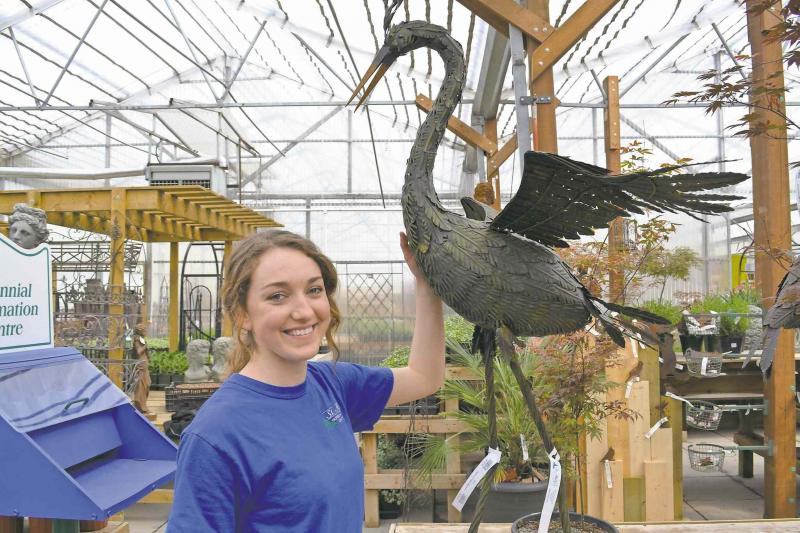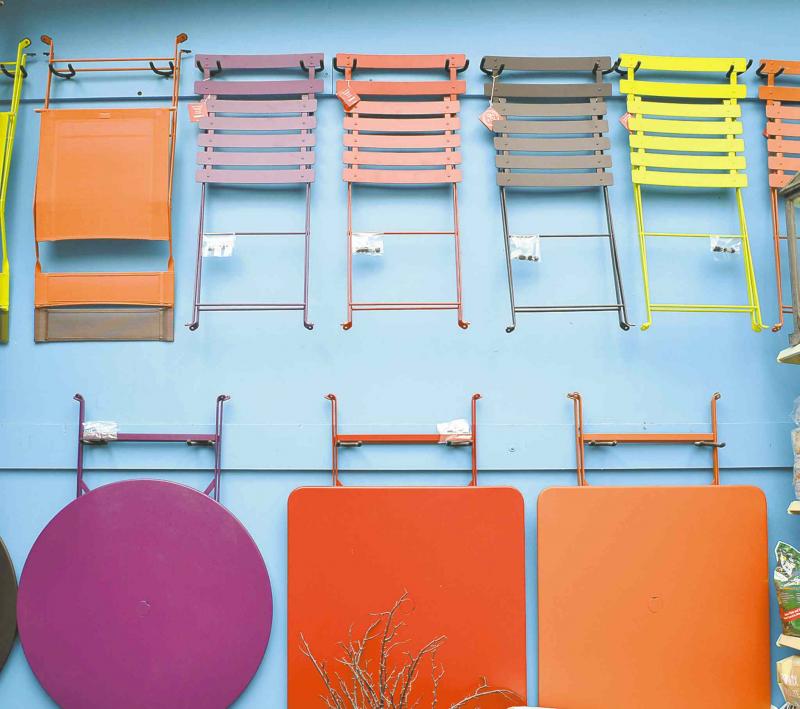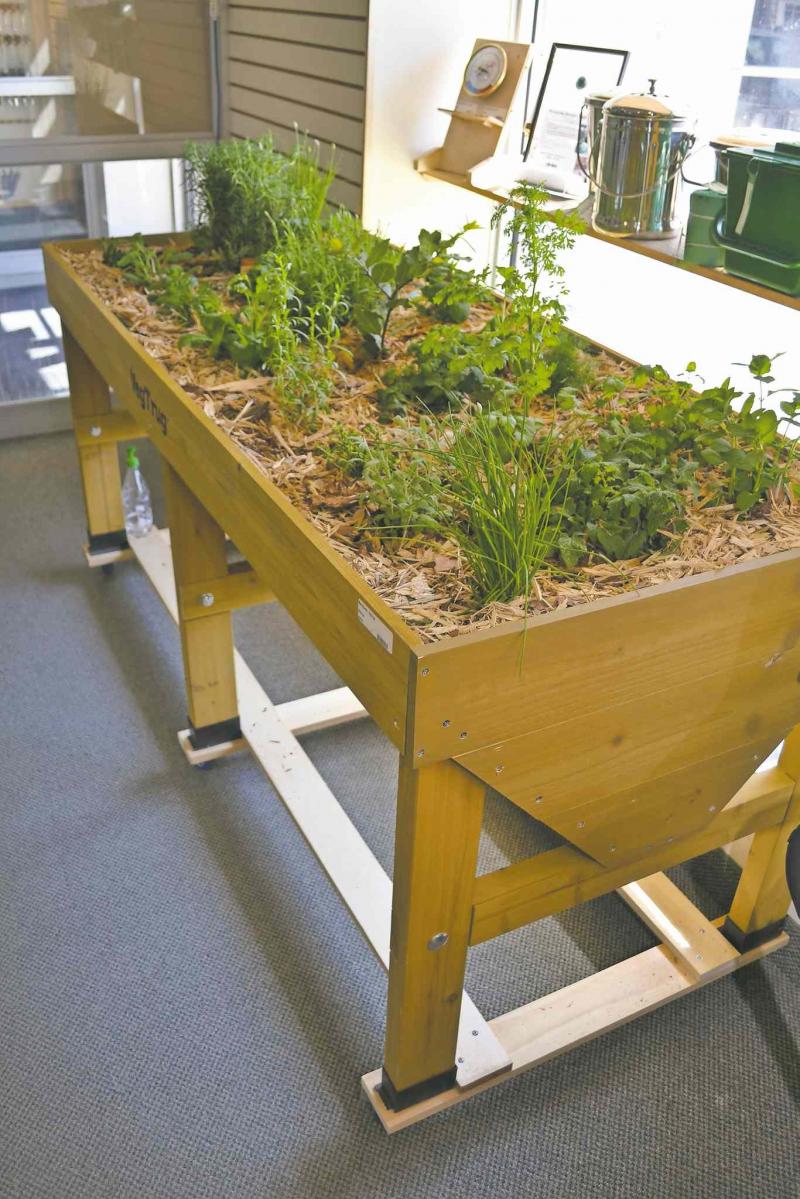 With spring almost, nearly here, it's an opportune time to take a look at what's new in outdoor living, renovating and decorating products.
Lee Valley has several novel items this year for the gardener, the decorator and the cook. Their VegTrug planters are ideal for people who want to grow fresh produce in a small, easily accessible space that can be maintained without the constant bending over associated with ground-level plots.
At 81 centimetres high, the planters are about the same height as a kitchen counter and are deep enough (40.6 cm in the centre) to accommodate plants with long roots or those that may require stakes to hold them up.
"The v-shape of the trough allows you to grow larger vegetables like tomatoes in the centre and shallow-rooted herbs and flowers closer to the sides," said Sandi van de Vorst, showroom designer at Lee Valley.
The planters come in two sizes: small for $169 and medium for $239; they can be assembled by two people in about 30 minutes.
The wooden components are sustainably harvested cedar or fir with a food-grade finish, said van de Vorst, adding the troughs come with a permeable liner to hold the soil yet allow for drainage.
The units come with polymer leg caps to prevent scratching on decks or apartment balcony floors.
Screen bug covers and heavy-duty frost-resistant covers can be purchased separately, said van de Vorst.
For gardeners who appreciate quality at a reasonable price, Lee Valley is offering a special Mother's Day gift purchase including a Haws watering can and a free Haws cream-coloured watering jug for $72.50 (combined price for both items normally over $98).
Also new this season is a collection of terra cotta bird baths built to Lee Valley's specifications.
The colourful baths are lightweight compared to concrete ones and are designed to sit on a pedestal or hang by chains from a tree or post.
Available in aquamarine with edge designs, the baths cost $37.50 for the hanging model and $46.50 for the standing model.
Anyone who has ever pruned a large tree with a handsaw will be impressed with Lee Valley's new pruning blade ($14.50) that can be attached to a reciprocating saw for fast, clean cuts on branches up to 15 cm thick.
The company's traditional Turkish grill ($279) is a product I believe one of the most aesthetically pleasing outdoor items in the store.
Handmade of recycled copper and wrought iron, the highly polished grill and hood can be fired with wood or charcoal and used as a barbecue or a fire pit in the backyard, at the beach or cottage.
Though it has been a drab spring, a palette of bright colours cheers the spirits of customers at St. Mary's Nursery and Garden Centre Ltd.
Bright yellow, orange, red and purple bird feeders festoon a display inside the store's large gift area.
Co-owner Carla Hrycyna said the feeders ($29.99) are a new product made of bamboo that can be recycled when they reach the end of their approximate six-year life spans.
"The feeders can be worked into a garden where the bamboo will decompose, adding nutrients and fibre to the soil. Bamboo is also a renewable resource because it grows rapidly and abundantly in many parts of the world," said Hrycyna.
Another aurora of colour is generated by an assortment of Fermob tables and chairs that are trendy in France's outdoor cafés, pool sides and beaches.
The round and square tables are constructed of steel or aluminum with a triple powder-coated finish in dazzling shades of purple, red, orange and yellow.
Hrycyna said chairs can be mixed and matched with tables to create a visual feast of colours and designs. For those who believe less is more, sets or individual pieces can be ordered in a single hue and style.
Depending on the intended use, chairs can be stacked or folded; tables can be knocked down or extended.
As prices vary per item, call or visit St. Mary's for a quote.
Mosaic table-and-chair sets, including a selection of sleek designs and bold colours, are another new product that will appeal to people who enjoy Mediterranean style.
The table tops and chair seats are made of weather-proof glass mosaics mounted on rust-resistant metal legs; suitable for outdoor use on a deck, stone patio or walkway surrounding a garden.
"Some people use the sets for indoor breakfast nooks," said Hrycyna, adding they sell for $429 for a table and two chairs. They should be stored inside for the winter to protect the mosaics.
As Manitoba is renowned for its pelicans and Sandhill cranes, Hrycyna decided this was the year to introduce a line of garden accent pieces to remind people of the majestic birds.
The cranes' embossed body feathers are made of metal with dark and light bronze patinas; the pointed bills are painted muted orange to resemble the actual birds.
Details such as individual crest, wing, tail and leg feathers convey the impression you are looking at a real crane.
Priced at $179, these striking renditions make an extraordinary garden, lawn, deck or interior sculpture.
The pelicans ($89) are equally well-constructed, but they have less elaborate silver-grey plumage, as well as orange beaks, pouches and webbed feet.
For those who really want to make their neighbours envious, St. Mary's has a pergola that could put Chinese master builders to shame.
Constructed of tubular iron and standing 3.6 metres tall, the circular structure has a dome roof consisting of four sections to make construction easier for DIYers. A turned metal finial accents the top of the dome and functions as a bolt to hold the arched rafters together where they intersect.
With an inside diameter of about 2.4 metres, there is plenty of room in the pergola for benches, planters and, if you are so inclined, a source of heat for cool evenings.
Hrycyna said the pergolas come in natural, ivory or brown iron.
"I would drape the structure in places with gossamer curtains for privacy and add some LED lights to highlight it at night," she said, adding the cost is about $2,100, installation extra; however, it is designed so two people with no training can erect it in a few hours.
David Hiebert, co-owner of Lacoste Garden Centre, said this season he has an unusually large selection of brilliantly coloured glass bird baths with metal tripod stands.
"They're a very popular item, so we have increased our selection this year," said Heibert.
The glass bowls retail for $48 and the stands for $25.
In the spacious lot that surrounds the garden centre, Hiebert has erected an outdoor pizza oven and an outdoor fireplace, both made of Barkman bricks and concrete products.
The pizza oven sells for just over $3,000, including a large steel spatula; the fireplace is about $2,500, glue and instructions required for a DIYer and a friend to construct either package is included, he said.
Hiebert is also one of two exclusive retailers in the province of Belgard Hardscapes, an Old Castle Company that designs and supplies paving, patio and retaining wall products, as well as massive outdoor fireplaces that cost from $5,000 to $7,000, well worth the money if you can afford one.
For those who enjoy reading or lounging outdoors on a lovely Manitoba day, Nicole Bent, president of Shelmerdine Garden Centre Ltd., has just the item for you.
Called the Original Dream Chair by Vivere, the chair is a thickly padded, beautifully upholstered lounger suspended on a semicircular steel frame that allows the seat to virtually float in mid-air.
An umbrella attached to the top of the arched frame protects people from the elements.
"We've had rave reviews from our customers because it is so comfortable," said Bent, adding the Dream Chair comes in taupe brown or moss green for about $400.
Yet another new product for this season is an outdoor kitchen soon to be unveiled by Barkman and its dealers.
Barkman spokesman Jason Krahn said the Harvest Grove Kitchen consists of a collection of eight prepackaged modular kits that can be configured to fit any backyard size.
Said Krahn, "Every kitchen comes with everything necessary for assembly, including precut pieces, adhesive and detailed instructions."
There are several kit options, such as a prep station with a waste receptacle, bar with fridge, pizza oven, side burner and various countertop extensions, he said, adding display models will be in retail stores soon.