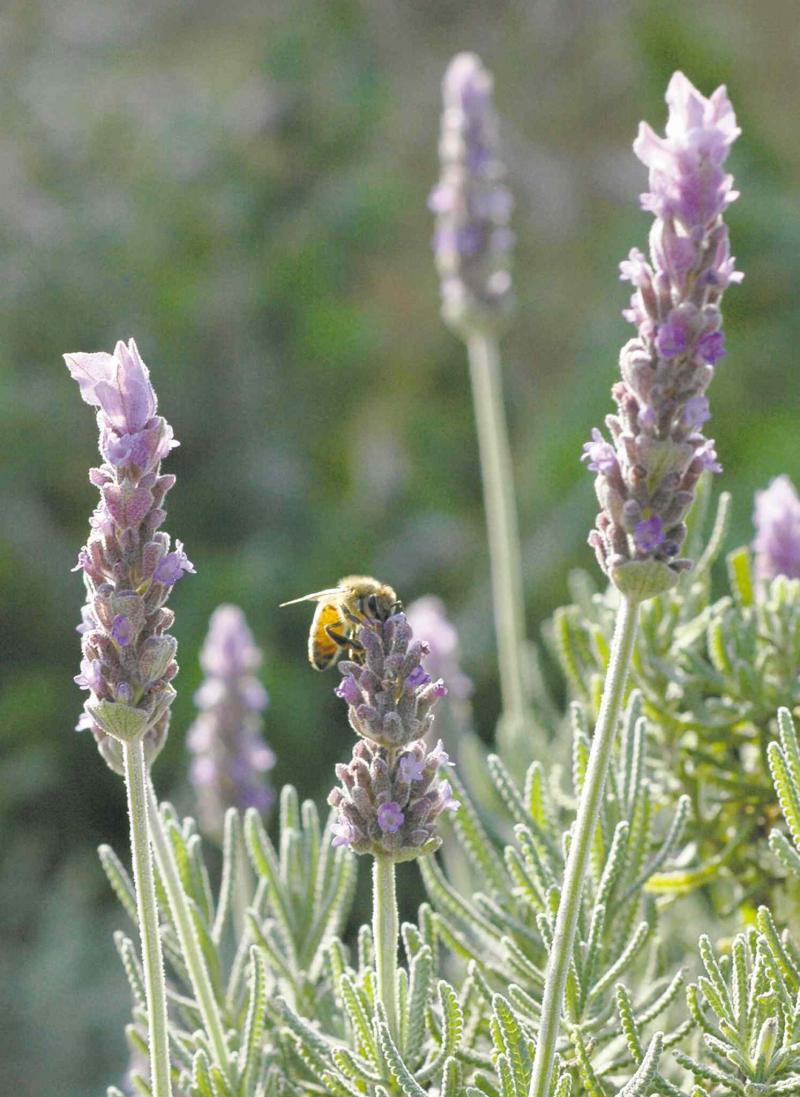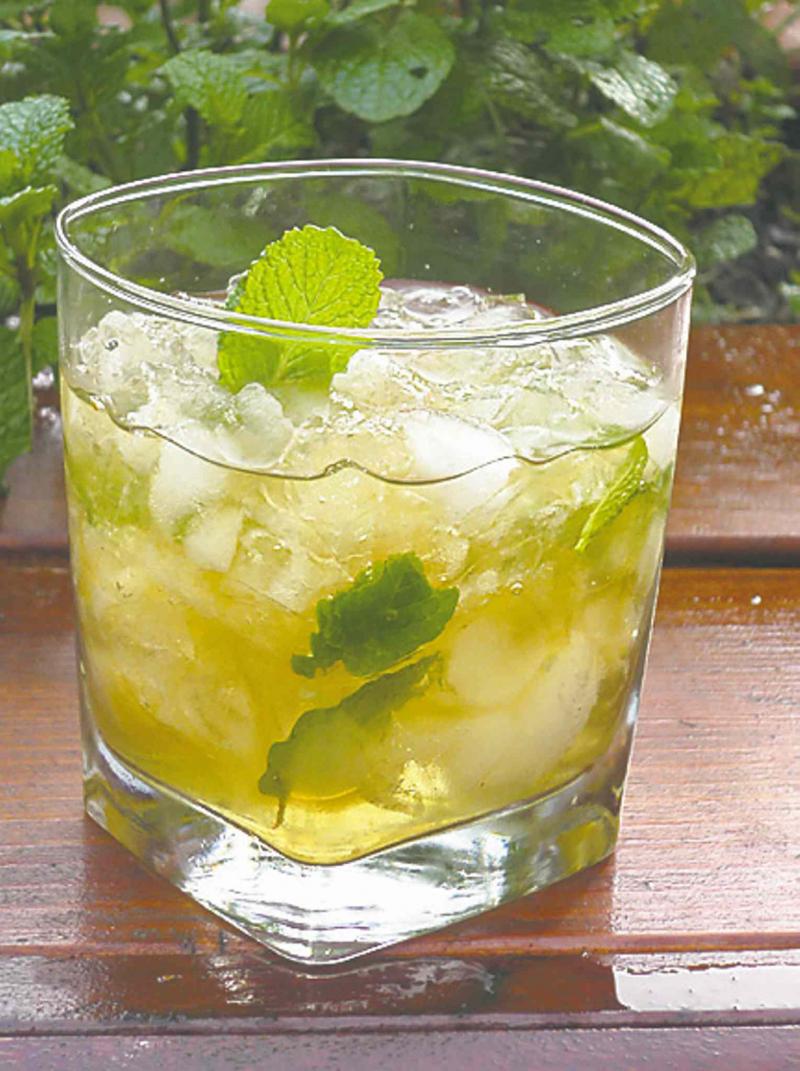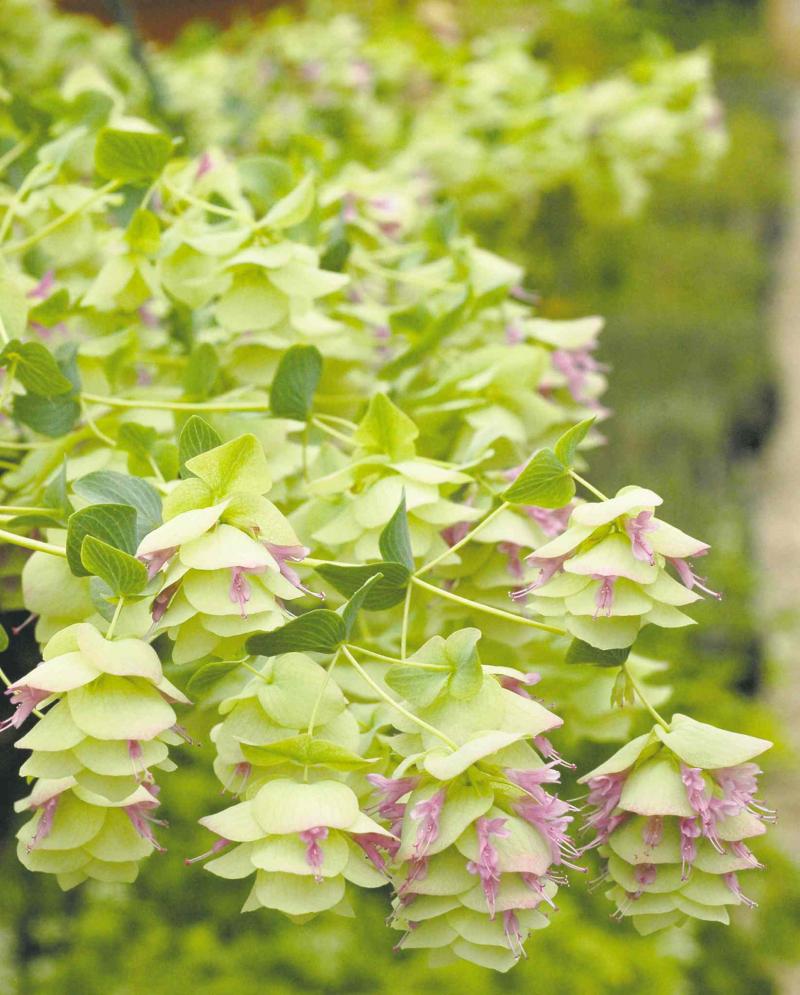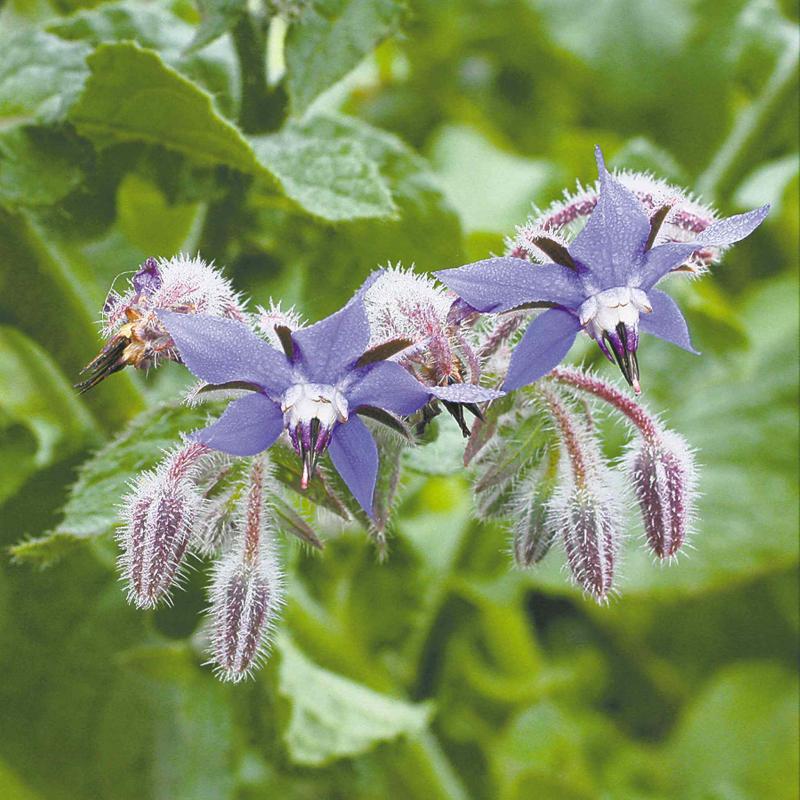 No additives, chemicals or preservatives. Gluten-free and 100 per cent natural. These buzzwords help our search for simple, straightforward food or drink that provide nutritional benefits.
Equally important, though, is the desire for pleasing flavour.
Herbs satisfy the palate, titillate the senses with their aroma, and add a unique dimension to any outdoor space. One of the oldest ingredients in the world, herbs have been used as both medicine and food. Normally associated with warm, dry Mediterranean gardens, many herbs thrive in our Prairie summer climate. Think beyond parsley, sage, rosemary and thyme. The edible world of herbs promises far more than just culinary uses.
In need of a lift? Pinch off the flowerhead of wild chamomile, which infuses the air around it with the essence of pineapple, and indulge in a little therapeutic aromatherapy.
Common ailments? Recipes abound for herbal creams, salves and massage oils that can be prepared in your kitchen. Yarrow (Achillea millefolium), for example, is attributed with natural anti-inflammatory and astringent properties and has been valued for centuries as an herbal remedy. A proven mosquito repellant, all parts of the yarrow plant have been used either for their medicinal actions or in soothing preparations.
In the case of mint (Mentha arvensis) which is high in volatile oils, the aerial or above-ground parts are famed not only for their aroma but also as a digestive remedy.
The Boreal Herbal - Wild Food and Medicine Plants of the North by Beverley Gray, a boreal herbalist and aromatherapist who makes her home in Whitehorse provides a fascinating look at herbs that are used for food and medicine. Gray includes more than 200 recipes for tinctures, flower essences, topical treatments and more.
Why not be self-sufficient and convert a flower bed or your patio or balcony into a productive space by growing your own edible herbs?
The gourmet aspect of herbs entices us with regional flavours that not only suit our tastes but can also save a prepared dish from suffering the fate of blandness.
Last summer, I grew Shiso (Perilla frutescens), an Asian culinary herb belonging to the mint family, as the thriller in one of my containers. It's large, cinnamon-scented deep green leaves with reddish-purple undersides can be used as wraps or in salads.
In our short growing season, shiso grows to a height of one metre. It's sturdy stems and strong, upright habit make it a decorative ornamental in the landscape, attracting both curiosity and admiring comments from visitors.
The diverse flavours of basil make it one of the most popular herbs for growing in beds or patio containers.
From classic Genovese-style basils to Greek and French basils or unusual basils such as Siam Queen Thai Basil, which has a spicy anise-licorice aroma, to Mexican basils such as yerba buena or Indian basils like Ocimum sanctum with hot, spicy flavour, the challenge is in deciding which ones to grow.
Purple Ruffles Basil, an All-American selection, for example, combines heavily ruffled, fringed purple leaves with pinkish-purple flowers and a slight clove scent and flavour. Perfect for making vinegar or pesto or combine it with flowering annuals for interesting contrast in your borders or pots.
Dave Hanson, owner of Sage Garden Herbs, has a personal favourite: Aussie Sweetie, a non-flowering sweet basil with a slight cinnamon taste, bushy growth habit and a citrusy fragrance reminiscent of sweet clove. Come fall, Aussie Sweetie, unlike many other basils grown outdoors for the summer, can be transferred indoors and overwintered under lights (full-spectrum T5 lights or compact fluorescents).
Now is an excellent time to start many of your herbs indoors. Sage Garden Herbs carries the largest selection of certified organic seed in Manitoba. Wait until early June to direct seed herbs such as basil, cilantro and dill. Just as quality soil is critical to healthy annuals and perennials, nutrient rich soil with good drainage and aeration is a must for healthy herbs.
On a visit to his parents in Victoria, Hanson was introduced to a product called Sea Soil and after conducting his own trials, was sold on its benefits and today uses it religiously as a component of the growing medium for all of his plants. With only two ingredients -- fish and forest fines -- Sea Soil adds nitrogen, phosphorus, micro and macro nutrients as well as trace elements. Forest fines consist of mainly of bark, forest soils, and needles. Mixed with fish and composted for a period of two years, Hanson describes the end result as a robust soil.
"We add 20 per cent Sea Soil to all of our containers and then a mix of coir, peat moss -- whatever best suits the particular plant," said Hanson.
Hanson recommends a sunny spot in your garden for growing herbs. "Herbs such as parsley, sorrel, cilantro, chervil, lovage and French tarragon will grow well in part sun."
Naturally, when you are planning to eat what you grow, avoid chemical sprays. A good strong spray of water works for most pests but generally, there are few pest problems when you are growing in containers. The strong aromatic oils in herbs tend to discourage pests.
Hanson has some suggestions for harvesting herbs. "Herbs with leaves that branch out from the stem (basil, mint, oregano, etc.) benefit from being harvested frequently. For bushy growth, cut them at the leaf intersection points. Plucking the leaves results in spindly plants."
Rosemary, on the other hand, is a woody herb and should only be harvested at the stem tips. "Cutting deep into old wood causes very slow regrowth," advises Hanson. "In the case of leafy herbs such as parsley, though, cutting them to the base in mid-summer stimulates a vigorous late summer flush."
Incorporating leafy herbs with flowering annuals can make a very attractive combination. Thai basil with its purple flowers is striking with Maayan dark orange calendula.
Calendula is a multi-purpose herb. Known for its skin-healing properties, it is also a beautiful summer-time garnish. Simply pull off the petals and with a flick of the wrist and scatter them across a plate.
Herbs and tea go very well together. Tea is a beverage made from tea leaves (the leaves of Camellia sinensis). Tisane is a herbal tea, consumed for its medicinal properties. Shelley Walker, a master gardener and board member of the Herb Society of Manitoba, makes her own tea from an assortment of plants she grows in her garden.
"There are two methods," describes Walker. "Infusion is the process of steeping leaves, petals and flowers in water. In decoction, the root, seeds or bark are soaked in water."
A basic infusion or decoction might use only two ingredients: dried herbs or dried roots and boiling water. Walker cautions that herbs should not be allowed to stand in water for more than a day or two. Some herbs can release tannic acid, good for curing leather but not for delicate stomach linings. Gray suggests drinking mint tea in the morning to clear a tired mind. For Walker, any mint leaf will do but chocolate mint is her favourite. Gray suggests adding fresh or dried flowers, seeds, fruits, or shredded roots. A longer steeping time is required for herbal infusions. "A herb's nutritional properties are better absorbed and its therapeutic purposes are more effective when taken as an infusion," said Gray.
Bob Krul, owner of Cornelia Bean on Academy Road, has experienced the nourishing taste of herbal teas in his travels the world over. Inspired by the desire to educate tea lovers about the beneficial properties of herbal loose-leaf teas, Krul has an interest in growing and blending his own herbs here in Manitoba.
"We make beautiful berries here, some of the best in the world," said Krul. "In the springtime, after a restful dormancy period, the first harvest of fruit is sweet with a robust and delicious flavour profile."
Krul encourages tea lovers to plant groupings of herbs and hardy fruit and to try steeping combinations in a cup.
Whether your preference is for herbal teas or tinctures, vinegars, topical treatments or essential oils made from herbs, get to know this diverse plant. You will feel better for it.