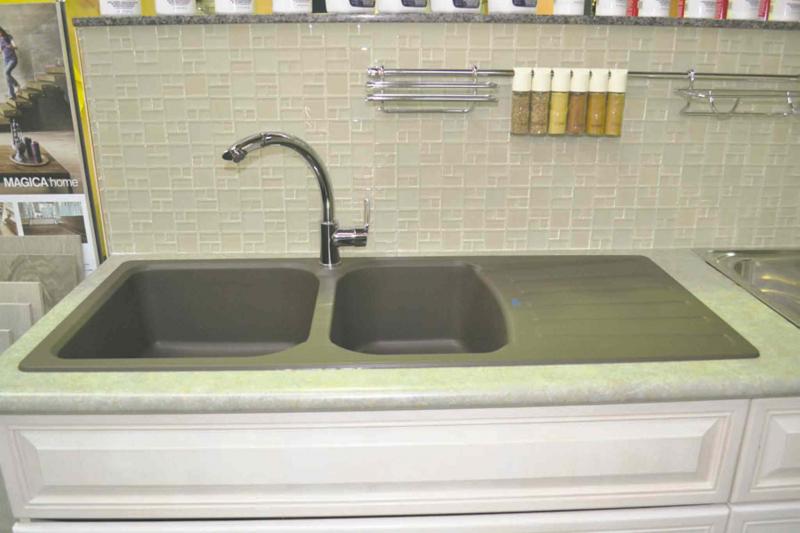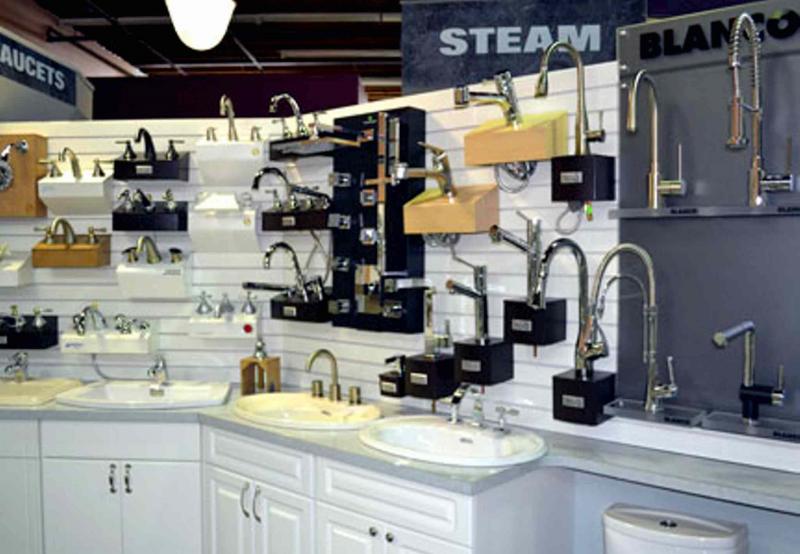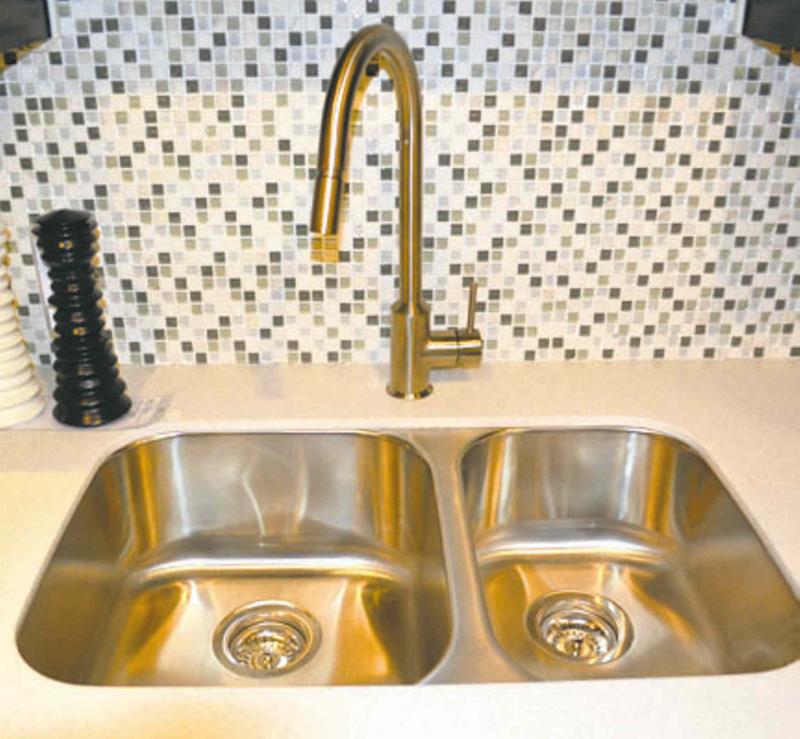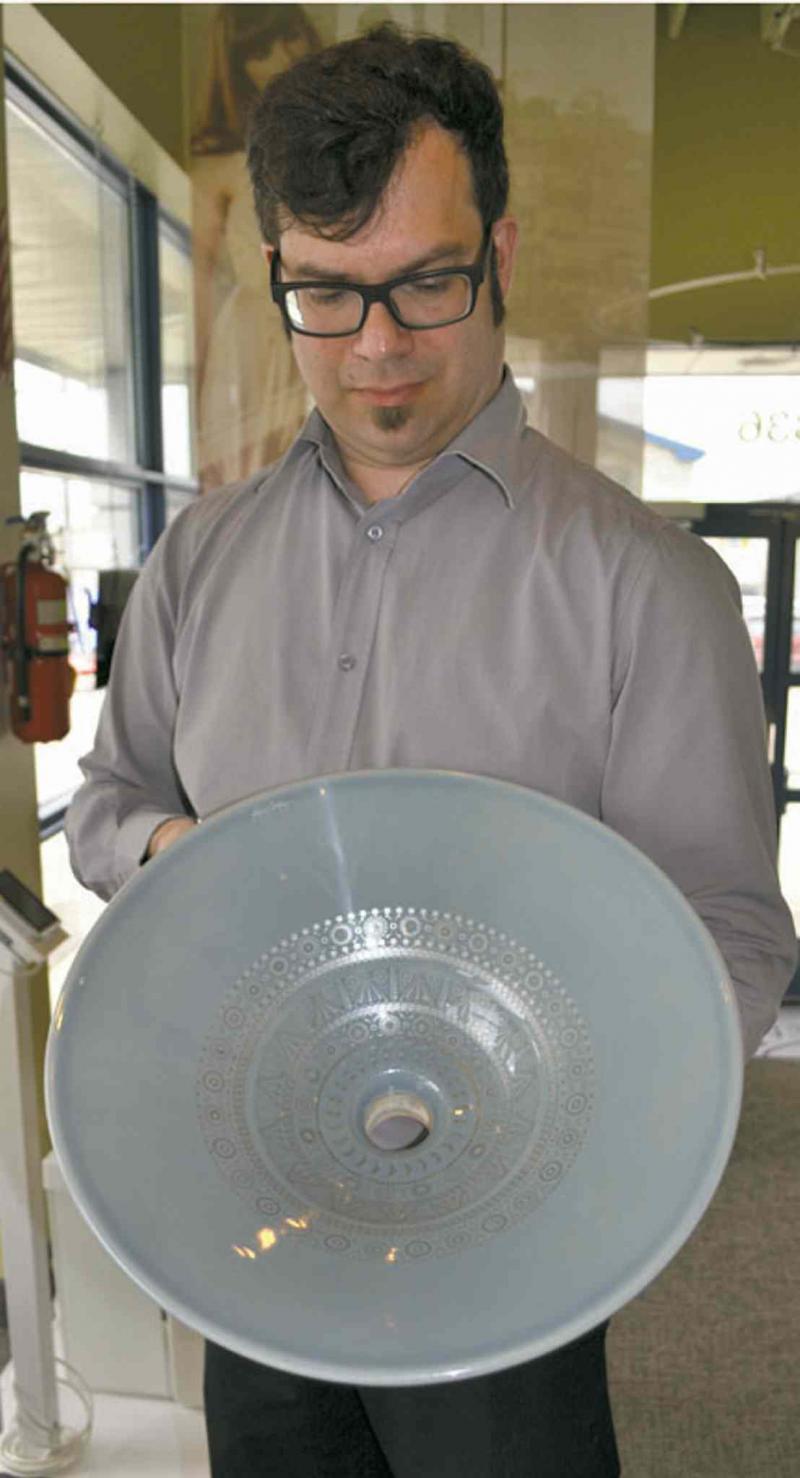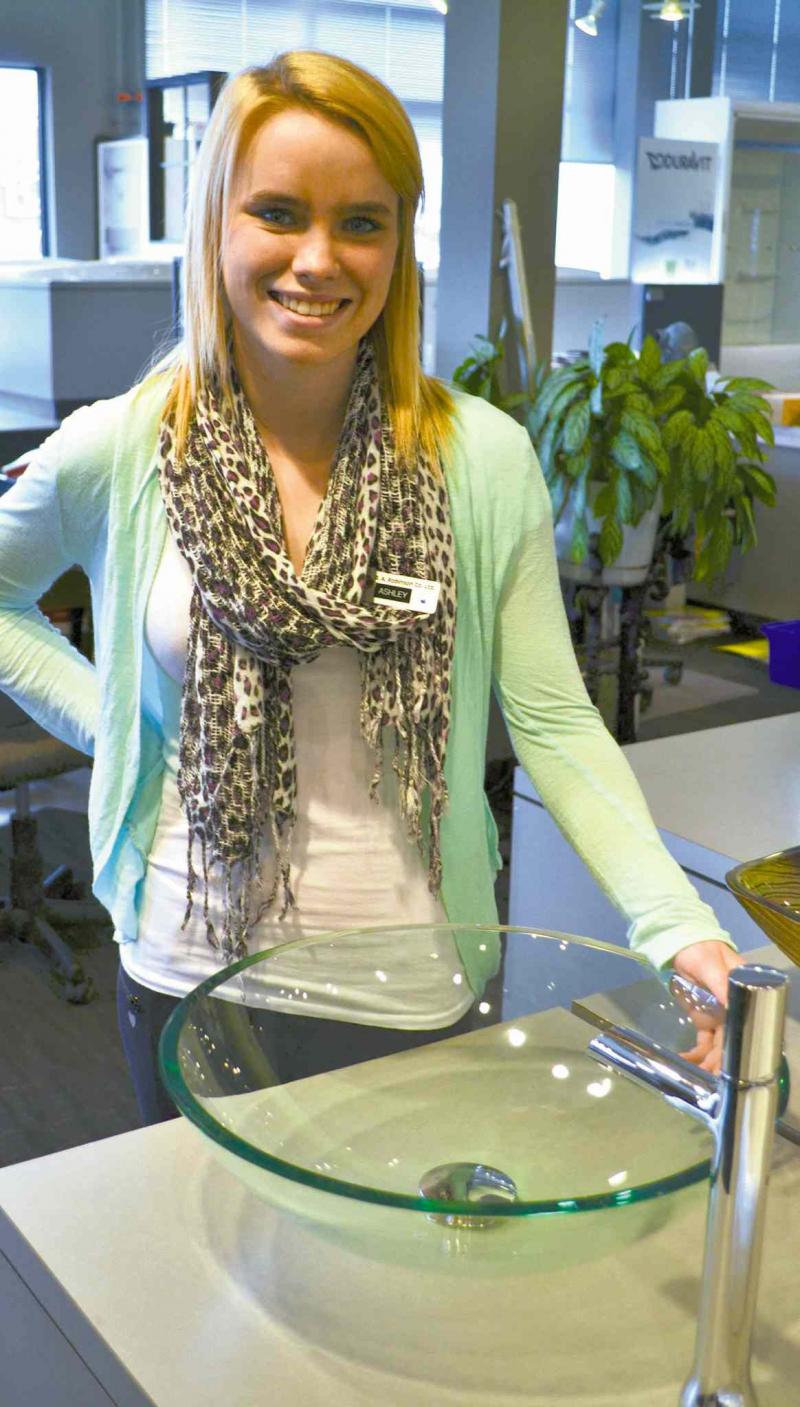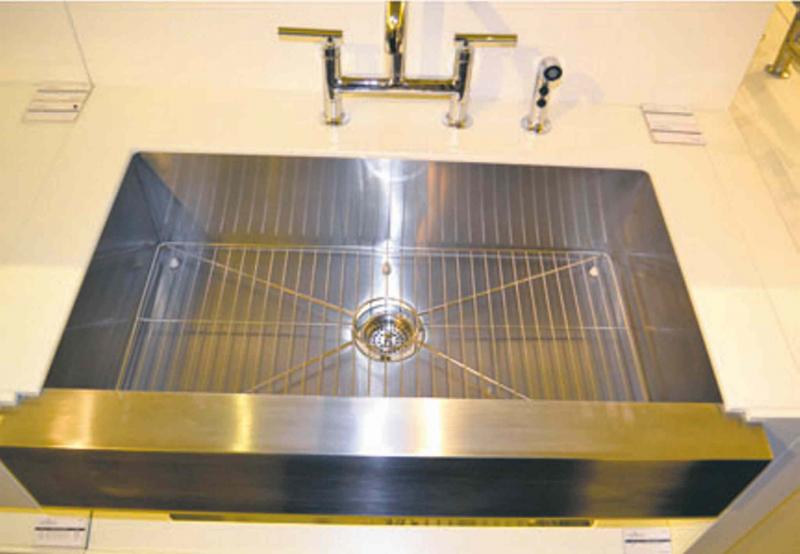 Whatever happened to the top-mounted $200 double stainless-steel sink and the $35 faucet set? I know they're not extinct, because occasionally I see them for sale in big-box stores.
The sinks came with a template that you traced onto the surface of your Flo Form countertop and cut out with a jigsaw. The holes for the faucet could be made with an electric drill fitted with a 1º-inch bit. And that was it. The job was done.
Not anymore. To borrow a line from Bob Dylan, "the times they are a changin'."
These days, you can easily drop a grand on a sink-and-faucet set, even before you consider the countertop, backslash and cabinet.
Mind you, the products you purchase at these prices are manufactured by quality companies, including Blanco, Kohler, Sterling, Brio and Riobel, to name a few. Moreover, most of the sinks and faucets made by these companies come with limited lifetime warranties.
WC Potts sells composite-granite single or double sinks with matching drain boards for about $750.
"The composite material manufactured by Blanco is 80 per cent granite and 20 per cent resin in a matte finish that is available in colours including white, anthracite, biscotti, cinder and café," said WC Potts president Randy Mandelik. "Reversible sink models can be installed with the drain board on the left or right, and most models can be top- or under-mounted."
He said many of these ultra-modern-looking sinks come in rectangular shapes with clean lines. More than 150 models are available.
"The granite composite is durable, scratch-resistant, hygienic and extremely heat- and stain-resistant," Mandelik said.
Also in his St. James Street showroom, Mandelik displays a wash basin by Villeroy and Boch that includes a one-piece white-porcelain 51-inch long by 19-inch wide countertop and a 21-inch by 12-inch basin. The unit retails for about $1,000 and can be wall-mounted or fitted over a cabinet.
"Villeroy and Boch is a German manufacturer with a reputation for creating top-of-the-line products, as well as numerous design choices from traditional to contemporary to very modern," said Mandelik.
Jason Petroff, showroom consultant with The Ensuite on Sargent Avenue, has an elegant selection of unique bathroom basins by Kohler.
"Each piece is handmade at the factory from glass, bronze or fine china," Petroff said.
The basins can be purchased plain or tastefully covered with flowers, butterflies, leaf motifs or geometric shapes.
"They can stand alone or be matched to a wallpaper design to create a beautiful, harmonious setting," said Petroff, adding that silver, gold and platinum leaf are used in some of the designs.
Prices are from about $650 to $1,400, depending on the material and the intricacy of the pattern.
For people who enjoy the sleek look of stainless steel, The Ensuite offers a dazzling, under-mounted apron sink ($1,000) with a bottom rack that stops food from clogging the drain and prevents the bottom of the sink from being marred by heavy fry pans or sharp knives.
"One of the differences between this sink and something you might buy at a big-box store is the heavy gauge and high nickel content of the steel," said Petroff.
Another stainless-steel product is a chef-designed double sink that maximizes the use of room in a smaller eating area.
The sink (about $1,400) can be purchased with a hardwood cutting board and strainer ($140) that fits over one of the sinks, creating an extra work surface and a handy basket into which chopped food can be placed and strained.
"We sell a lot of these to condo, apartment or small-home dwellers who have small kitchens but want the look and luxury of a modern sink," said Petroff.
Robinson Bath Centre on Ellice Avenue has an eclectic collection of basins and sinks.
A hammered-copper basin (about $1,200) by Native Trails caught my eye as I walked through the extensive showroom.
The lovely basin can be under- or top-mounted or sit on the countertop's surface, revealing more of the rich recycled copper.
Unfortunately, the vanity in which the basin was displayed looked as if it had been built by an inebriated pirate wielding an axe. I realize the stressed-antique look was intentional, but to my mind, a person would be better off purchasing a real antique vanity for the basin than pay $2,800 for the faux-cabinet.
That aside, next to the pirate chest was a tasteful traditional vanity by Ronbow, featuring a Palermo-blue cast under-mounted iron sink ($315), a Carrara white-marble top ($980) and a Carrara white-marble backsplash ($190).
A round, clear-glass basin by Aquabrass was easy on the eyes and the pocketbook at $212; however, the price escalated with the addition of accessories, a fact of life in today's marketplace.
For example, if the Aquabrass vessel were to be used as a functional wash basin, the price would include an extra $424 for a Toobi Tall Kohler chrome faucet and $73 for a Kohler pop-up chrome drain.
Another interesting vessel/wash basin by Aquabrass was a square onyx piece infused with red, yellow and brown tones. It retailed for $382, not including a Grohe Tenso chrome faucet for $716 and a chrome drain for $90.
When it comes to cost, IKEA generally manages to provide decent products at prices that are difficult to ignore.
The company retails an under-mounted stainless-steel kitchen sink with a full-size bowl for washing and a smaller bowl for rinsing and food preparation for $549. A stainless-steel faucet with a 10-year warranty sells for $229.
A single-bowl, rectangular, stainless-steel top-mounted sink can be purchased for $199; a gooseneck faucet is $229.
The washroom sinks on display at IKEA's enormous retail outlet in Winnipeg (follow the arrows and hope no one tears them off the floor or you're lost) ranged from $150 for a ceramic single bowl to $250 for a ceramic double bowl. Depending on the design, some could be under- or top-mounted, while others were set-in only.
White was the predominant colour, though it might be possible to special-order hues and tones to match your washroom.
Bathroom faucets were from about $60 to $90, depending on the design.
Kitchen faucets started at about $23, with a high of $230. The higher-priced ones featured pull-out spouts and tended to have a gooseneck design. Colours were either brushed stainless or black steel.
For those of you who still relish the old-style, drop-in stainless double sink and chromed ABS faucets, I found a set at McMunn and Yates for $250 for the sink and about $39 for the faucets.