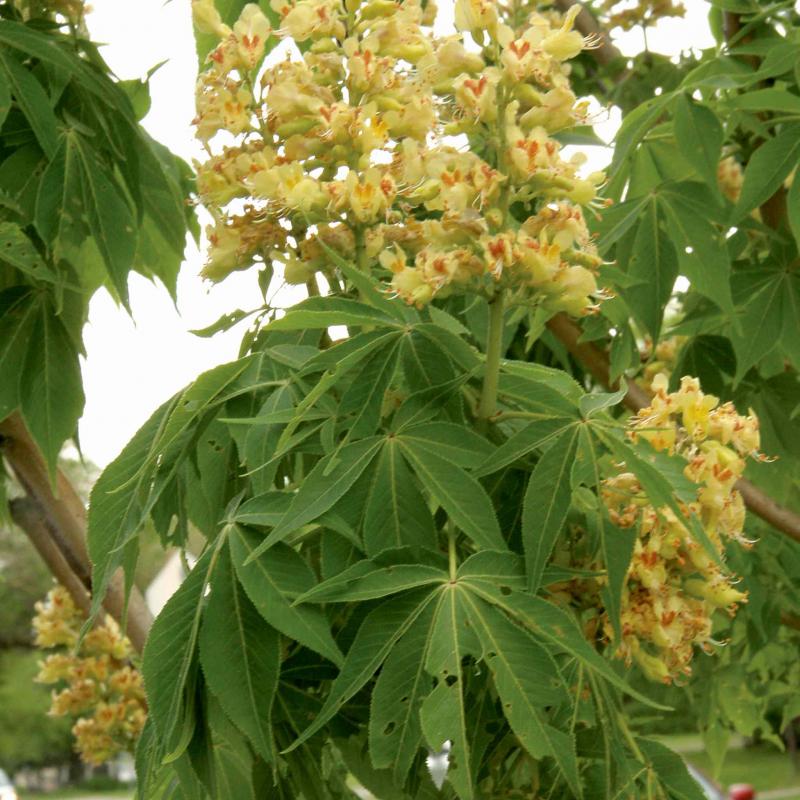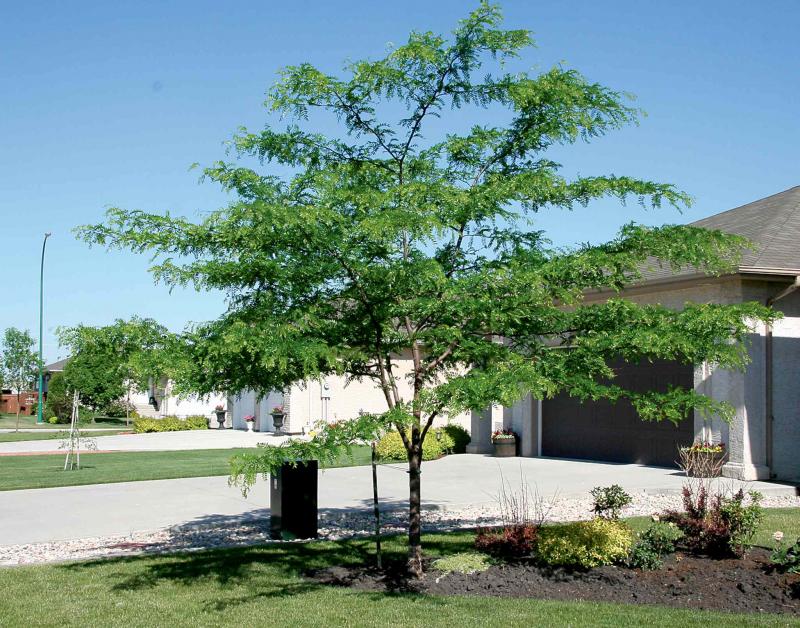 For many people, spring means planting new trees, so I'm often asked to suggest a good smaller tree for yards.
By small, they mean less than nine metres, or about 30 feet. Here are some trees I think you will like. Many of these trees have been fairly recently developed, and have been introduced by Jefferies Nursery of Portage La Prairie.
'Autumn Blaze' freeman maple tolerates a wide range of growing conditions, including alkaline soils and drought. Fall leaf colour can be a reddish-orange colour.
This tree should definitely be planted in a south location and protected by tall trees from harsh winter winds. This tree can grow taller than 20 feet, but its fall colour demands special attention in a protected southern Manitoba garden.
Ohio buckeye, called American horse chestnut, is an interesting tree, featuring upright, narrowly bell-shaped, greenish-white flowers with patches of yellow and occasionally red. To me, they look like orchids. The leaves turn various shades of orange, often tinged with some red, in the fall. The nut is not edible but can be collected for fall decoration purposes.
'Prairie Silk' honey locust is a small tree with very fine leaflets developed for southern Manitoba. These leaflets are so small they barely produce enough fallen leaves for raking. I believe it would do quite well in most years if sheltered from northerly winter winds, but avoid planting it in the shade of buildings or larger trees.
Northern pin oak is a relatively new introduction to the southern Manitoba home environment. It does not grow anywhere near the stately height of the native bur oaks, but it does produce reddish to bronze-coloured leaves in the fall. Instead of round lobes on the leaves, they have bristle-pointed tips on their lobes.
As beautiful as our grand American elm is, planting this tree could result in its exposure to Dutch elm disease. I like the Japanese 'Discovery' elm, which will not succumb to the disease. It certainly will not grow tall and tends to develop an attractive leafy crown with a flat top. These trees are ideal for providing a small shady area in the garden.
Michael Allen M.Sc.F., RPF (ret.) is a consulting urban forester, tree diagnostician and certified arborist. He owns Viburnum Tree Experts, a Manitoba company that provides objective assessments of the condition and the care required for trees and shrubs on home and business landscapes. He can be reached at 204-831-6503 or 204-223-7709 viburnumtrees@shaw.ca His web site is www.treeexperts.mb.ca