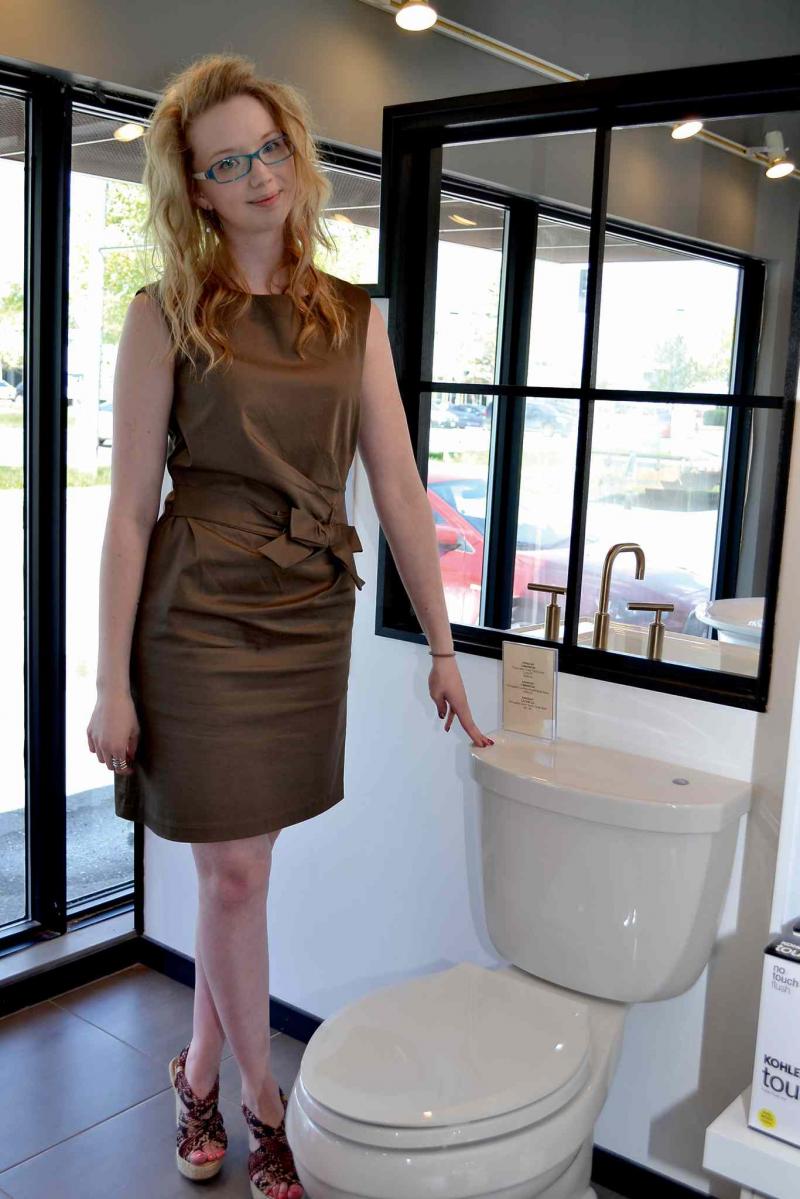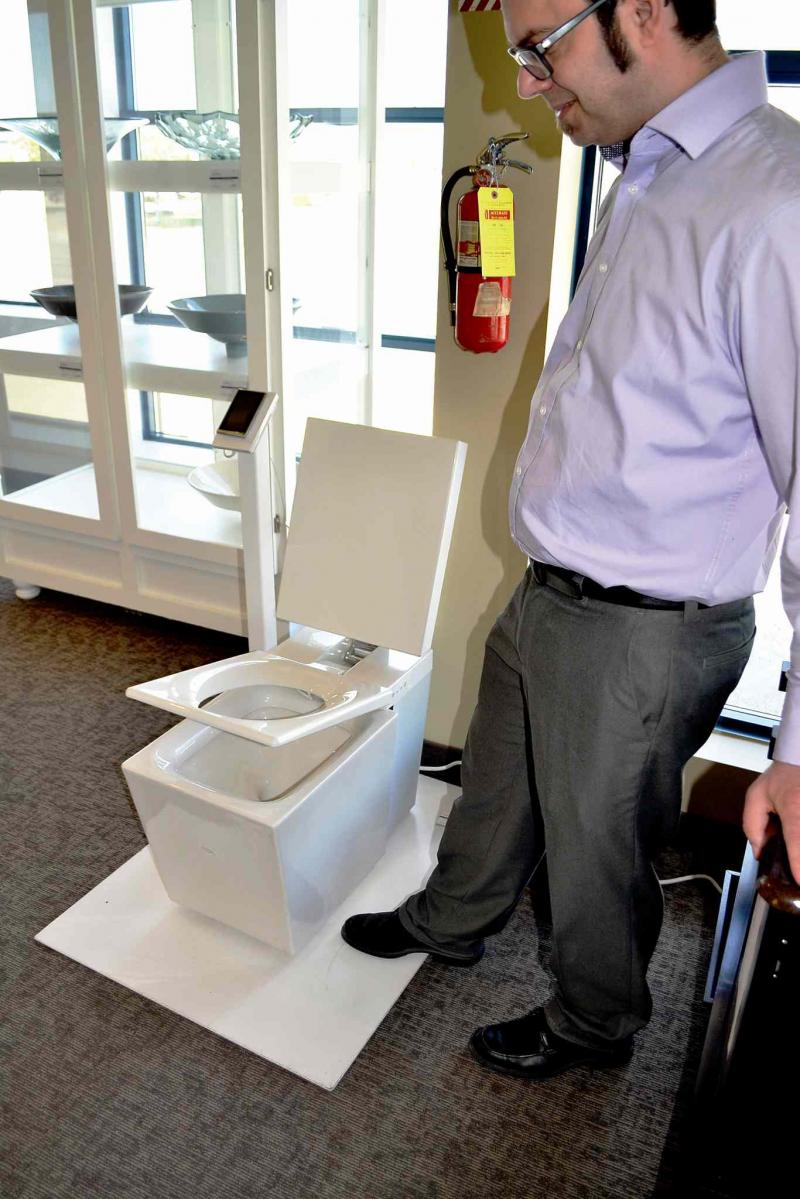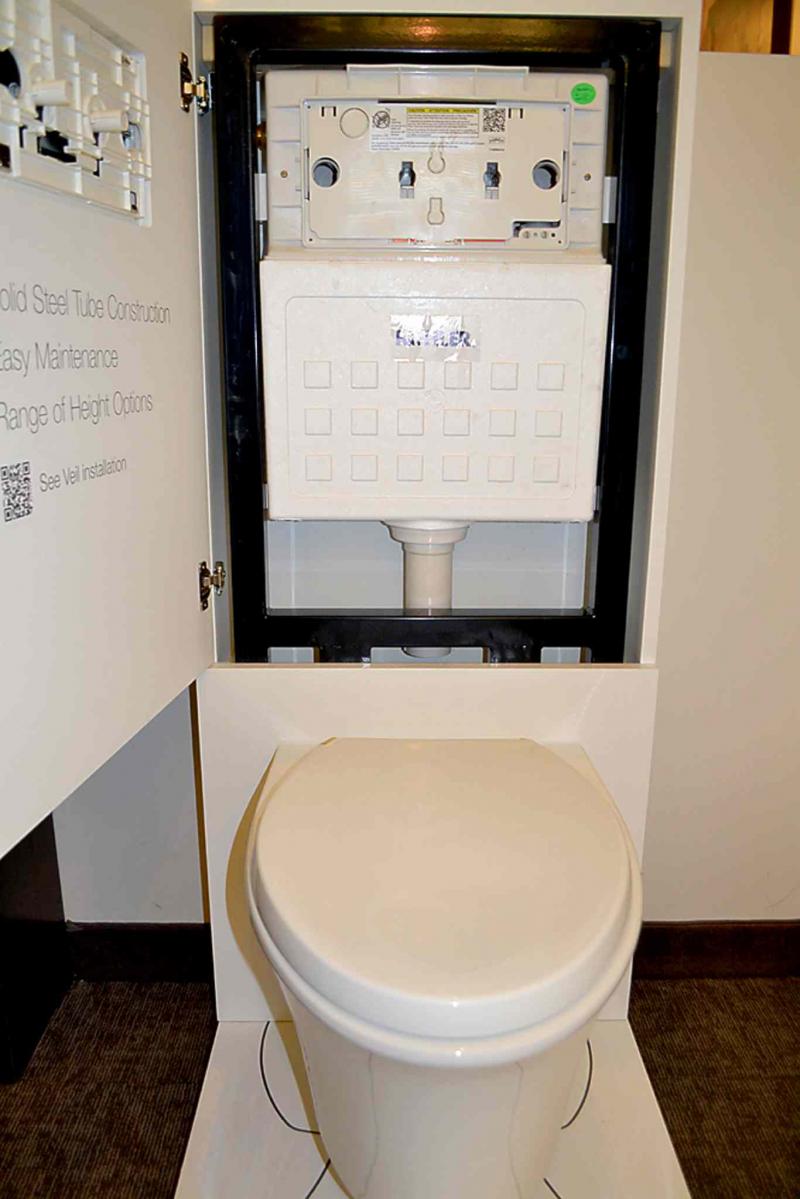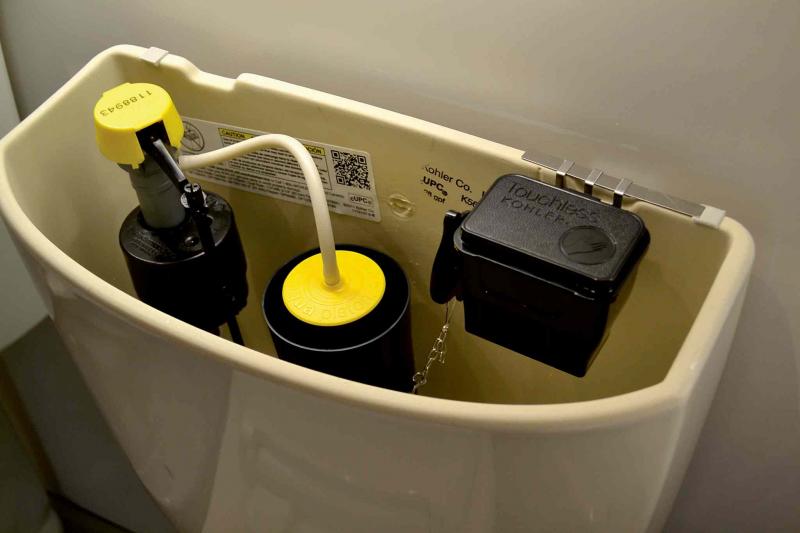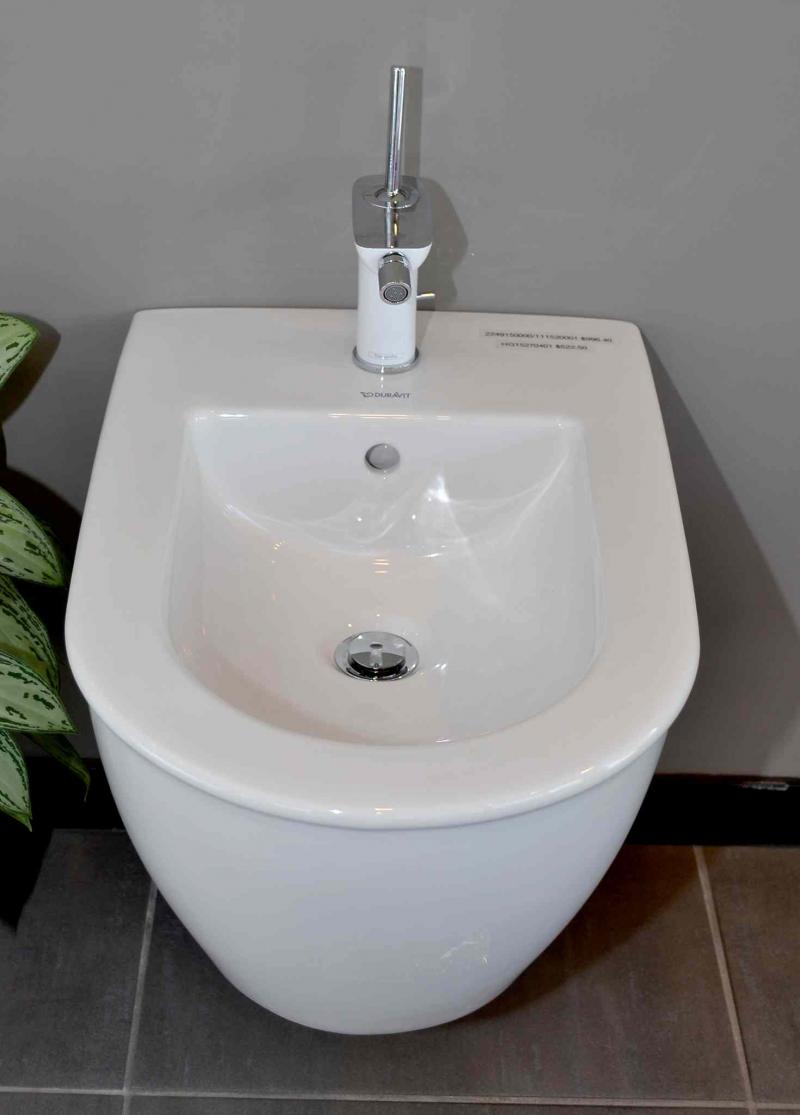 I was washing my clothes in a bidet in a pension in Paris when I heard a knock at the door.
It was the concierge, a lovely older woman in her mid-30s, who asked me in English if the room was to my satisfaction.
"Oui," I replied. "And I really dig this wash bowl."
I had recently graduated from high school and was engaged in the mandatory European backpack trek, before deciding my future.
The concierge took a closer look at what I was doing and burst into laughter, nearly peeing herself.
This was my introduction to the bidet. Some wag once wrote that "the source of all humour is the toilet." I still believe the bidet is funnier. Just read an instruction sheet on how to use a bidet and you'll understand what I mean.
Anyway, this memory sent me on a recent hunt to discover what is new in toilets and, of course, bidets.
I discovered the ultimate Queen's Throne, a hybrid bidet and toilet I dubbed the bidoilet, at The Ensuite on Sargent Avenue.
This bad-ass gizmo, called the Kohler 700 Series NUMI, comes with sufficient on-board circuitry to operate a space probe, including a remote control with enough permutations and combinations to satisfy the most intense geek.
For example, the control can be set to recognize up to five individuals and their preferences when going number one or two -- I'm not sure how this works; perhaps a scent detector?
When a person approaches the bidoilet, a proximity sensor opens the seat like the mouth of a pet alligator expecting a snack. It will do this for anyone as a matter of courtesy. Just don't sit down until you have moved the automatic override switch to full manual control. (Remember the treacherous Hal?)
However, to fully experience and enjoy the Kohler NUMI, you must learn to trust it. Go ahead. Sit down. Shift into full-auto and prepare to be pampered.
First off, a foot warmer in the front base will comfort your tootsies; a seat warmer will soothe your derriere.
This is only the beginning. Kick back and enjoy FM radio, MP3 music or check out your LCD screen.
Once you've finished your business, a banana (I'm not making this up) extends from the back of the bowl and sprays your private parts with cool, warm or hot water, depending on your preference.
The banana's water pressure can be regulated from high to low, once again depending on personal preference; it can also be adjusted for rear wash, front wash or oscillating wash, covering all the essential areas in one go.
After this, the banana retracts and a wand that looks like a bottle washer extends from one side of the bowl and begins to spin like a brush in an automatic car wash. Fortunately, the fibres on the wand are softer than a car wash's, and I don't believe high or low speed options are available in this case.
When your bum has been buffed, the wand retracts to the side of the bowl and the banana magically re-erects, this time blowing cool, warm or hot air on your freshly cleansed unmentionables.
Then a human-like hand pops out and pinches one of your cheeks -- a jolly well-done gesture, like when football players pat each other on the rump after a great play. (OK, this time I am making things up.)
I'm not sure how long the entire bowel elimination cycle takes; once again, it's likely a matter of personal preference, though I did note a 30-minute option in the programming literature.
Finally, when the cycle is completed, the bidoilet flushes automatically and the seat slowly returns to the closed position. (Did I mention that it has a built-in deodorizer?)
The literature on this Rube Goldberg-like gadget didn't mention whether toilet paper was required, though I hope not. At a retail price of over $6,500, there's got to be an upper to the NUMI, otherwise, it could be a real bummer.
Oh yes, for those of you who don't have night lights in your bathrooms, the NUMI has you covered: A soft blue light emanates from back of the toilet seat, conveniently illuminating the bowl.
Jason Petroff of The Ensuite said "We don't sell many of these units, but we have one on display because there are people who can afford them; and we do sell a few."
Aside from the bells and whistles, Petroff said the NUMI's tankless, angular design is popular as a modern bathroom fixture; he also mentioned that the sleek bidoilet can be mounted in a standard 12-inch rough-in.
For safety reasons, he said it requires a 110-volt GIF outlet (a gift from the world of electronics to those who listen to the radio while in the tub), adding the NUMI can be set to use half the amount of flush water consumed by many traditional toilets.
For those of us with lesser budgets, Robinson Bath Centre on Ellice offers a "regular round toilet" by Sterling Plumbing, a member of the Kohler family of companies, for $160.
"If you'd like a full Kohler brand, add another $100," said Sales Consultant Kyla Hazen.
She said that variable height wall-hung toilets are in vogue with people who want to save bathroom space, as well as with tall people who don't "like to fall into a standard height fixture, about 15-inches from the floor."
Kohler offers a Veil wall-mounted toilet with a hidden tank for about $1250 that can be secured to a wall to a maximum of about 28-inches, according to the spec sheet.
The toilet and flush actuator are available in colours including white, dune, biscuit, almond and black; the actuator also has a choice of finishes such as polished and brushed chrome, vibrant polished nickel, vibrant brushed nickel and bronze, and oil-rubbed bronze.
If you choose to include a bidet seat to the Veil, add another $2,500 to the price tag for a total of about $3,700.
It is possible to purchase a bidet without a toilet; however, without a seat (you squat over the bowl) it looks like something between a low-hung drinking fountain and washing bowl.
Hazen said Duravit makes a no-frills bidet that retails for about $995 plus an extra $525 for the lever action, swivel spout.
"This is a good alternative for people who don't want to spend a lot of money on a combination bidet/ toilet that includes a lot of expensive options they may not use," said Hazen.
Randy Mandelik, president of WC Potts on St. James Street, is a firm believer in Toto brand washroom fixtures.
2Moreover, he said Toto Neorest toilets/bidets feature double-cycle Cyclone siphon jet flushing systems that use as little as 0.8 gallons per flush (GPF) to optimize water usage.
"All three Neorest products (the 550, 550H and 700H) include a SanaGloss ceramic glaze that prevents debris and mold from sticking to surfaces," said Mandelik, adding they have a skirted design and elongated seats to maximize user comfort.
He said the 550H and 700H are equipped with e-Water+ technology, a proven electrolyzed water disinfectant that reduces the need for harsh cleaning chemicals.
To sanitize the bowl, the toilet/bidet mists the inside surface with electrolyzed water after each flush; the process also aids up to 80 per cent in the elimination of waste compared to a dry bowl.
The hygienic technology is also used for wand cleaning and all models include an energy-save timer as well as an auto energy saver.
Standard equipment on all models in the line have auto-opening lids, remote controls with LCD panels, heated seats and aerated water spray with temperature controls, built-in air purifiers, optional sound experience modules, manual over rides, night lights and 12-inch rough-ins.
He said they all meet Water Sense efficiency and performance standards -- a U.S. EPA program designed to encourage water efficiency by placing labels on products -- and are available in two colours -- cotton and Sedona beige for the 550 and 550H, cotton only 700H.
Mandelik said the price tag starts around $3,000, depending on the model and options.
For people who like the touchless-flush technology that comes with many new toilets, he said any fixture that operates by a pillar float or flap (old-style tanks with floats won't work) can be converted to touchless operation by installing a $90 kit that hangs inside the tank.
The unit has four double AA batteries and triggers a flush when a hand is moved over the top of the tank cover.
"The old flush lever can be removed or left on depending on the owner's preference," said Mandelik.
Of all the washroom fixtures on the market, I remain a firm believer in the stand-alone bidet. It's a reasonably inexpensive product with multiple functions including private part cleansing, clothes washing (in a pinch) and it could be used as a stand-in for No. 1, though No. 2 might be pushing it.
davidsquare81@yahoo.com