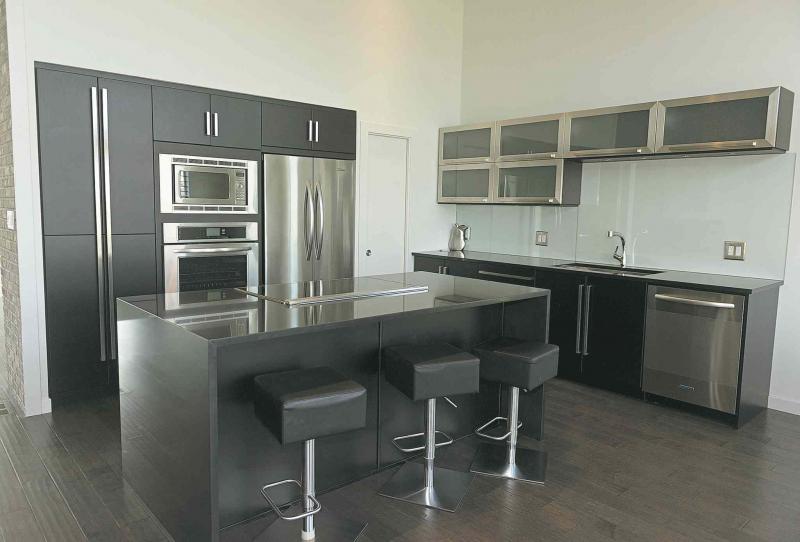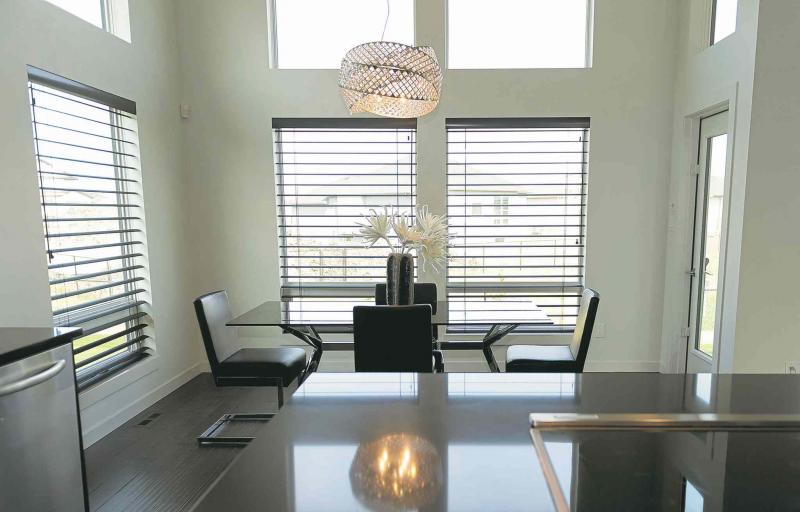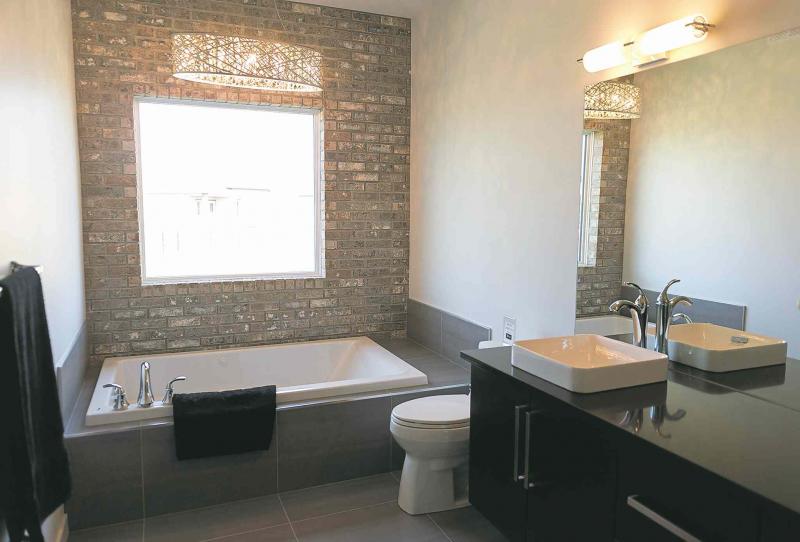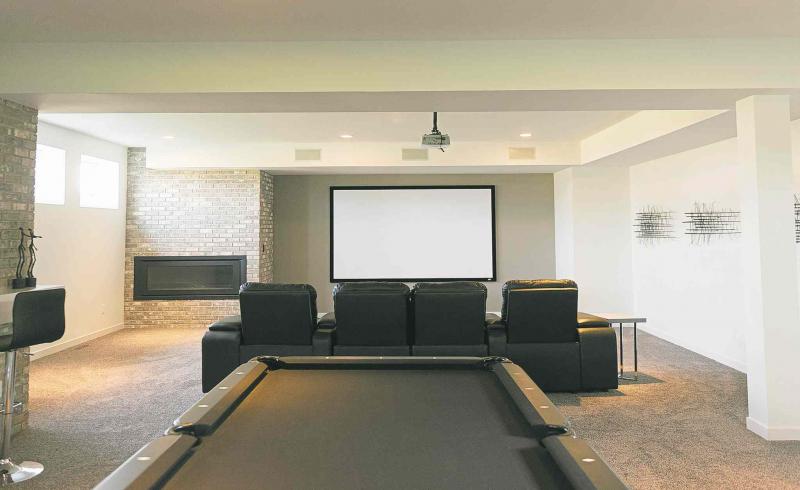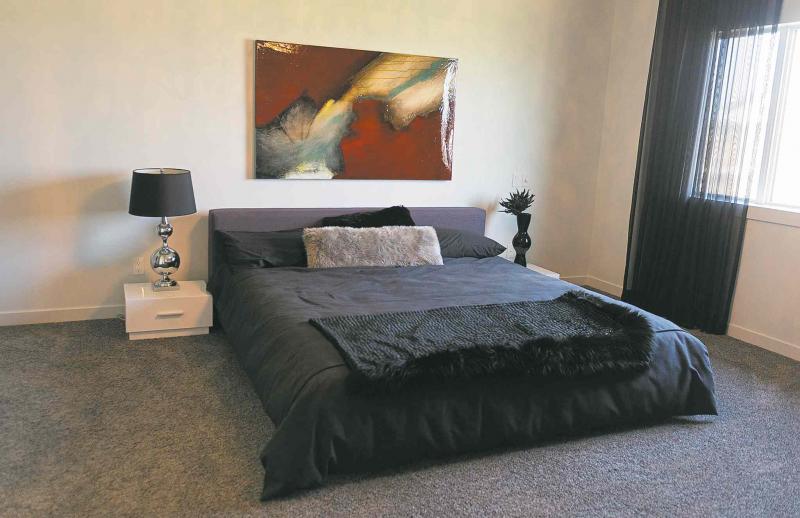 A s a new-home builder, you want to find a way to encourage would-be homebuyers to look at your designs.
One of the ways to do that is to make a design so striking it's hard to resist having a look. At the same time, it's also necessary to balance the wow factor with function. If you don't do that, people will walk in -- and then walk out -- after realizing the home, despite all its glitz, doesn't possess the function required to stand up to the rigours of everyday life.
In the case of 30 Casselman Cres. -- a 2,113-square-foot bungalow sculpted out of the Oak Bluff West prairie by Artista Homes -- the home's design details are as practical as they are artistic. That practical artistry starts in the home's foyer, said Artista's sales representative for Oak Bluff West, Royal LePage Alliance's Jennifer Gulay.
"The home's front entrance is huge -- very wide, with a glass-enclosed centre stairwell that greets you as you step inside," she said. "While it looks great, it's also a practical feature."
Turns out the centre staircase, with its glass panels, was designed to allow light to cascade down into the basement from a huge eight-sectioned window placed directly behind the foyer. At the same time, a 12-foot ceiling -- which runs through the entire main level -- amplifies light flow and makes each (already generous) space feel larger than it is.
Gulay said the staircase design is ingenious.
"When you're downstairs, light just pours in from the window down through the staircase," she said. "With seven windows on the rear wall of the basement (four in the exercise room, three in the media room), all the light makes for an open-concept rec room that's incredibly bright -- and it's not a walk-out basement."
Featuring approximately 1,600 square feet of livable space, the home's lower level is a home in itself with a third bedroom, three-piece bath (both placed in their own private wing off the rec room) and a wide-open rec room that's equal part flair and function.
Flair comes from a brick feature wall with bar area, ribbon-style gas fireplace set in the midst of another brick wall in the media area, a black quartz wet bar and segmented exercise area surrounded by the angled windows.
Meanwhile, its open-concept design makes it exceptionally functional.
"Rec rooms don't get more open than this," Gulay said. "That makes for excellent light flow and makes it a great entertainment (area). At the same time, each space is distinct. The great thing about the design is that you can be in any area of the rec room and you're not cut off from anyone -- and you can see the (100-inch) TV screen from wherever you are. The bedroom is nice and big, too."
Head back upstairs, and an extra-wide entrance ushers you seamlessly into the great-room area in style.
"The brick walls either side and hand-scraped maple floors make for a memorable entrance. Not only is it easy to get into the great room, but all the space and light just welcome you inside."
Much like the lower level's rec room, the great room is literally surrounded by glass, making for two spectacular spaces -- the dining area and family room.
"The dining area -- which has loads of space for a table for six -- has been placed off the kitchen next to six windows and a door that leads to a landing with hook-up for a gas barbecue," said Gulay. "Next door is the family room, which features six windows, a three-sided gas fireplace set in brick and a simple taupe feature wall that you can put your flat-screen TV on. It's an inviting space that's ideal for entertaining or family life."
An ergonomically sound kitchen finishes off the great room with its fashionable function.
"With its black quartz island (with invection cooktop and seating for three), maple flat black cabinets, two pantries (one with pocket door) and plenty of cabinet and counter space, it works well for entertaining or day-to-day family life," she added. "The stainless vertical-lift cabinets also add style and function, as does the glass backsplash."
Last but not least is the master suite, set off by itself to create a retreat that contains plenty of appeal and function.
"Pretty much everyone who's been in it just loves the brick feature wall for its texture and warmth. There's also tons of space, and light from a big window on its rear wall just pours in. The walk-in closet, with all its built-in shelving, provides lots of storage space for your wardrobe, too."
There's also a spa-like ensuite. "With its (taupe porcelain) tile floor, jetted soaker tub (set in the same tile), seven-foot tempered glass/tile shower with two body sprays and rain-shower head, it really does feel like a spa. A large window over the tub lets in tons of light, and a floating maple vanity with black quartz countertop and dual white sinks finishes it off beautifully."
Additional features such as a main floor den next to the foyer, secluded, spacious laundry/mudroom and a triple garage with polycarbonate doors make 30 Casselman a home that scores high in artistic -- and functional -- impression.
lewys@mts.net