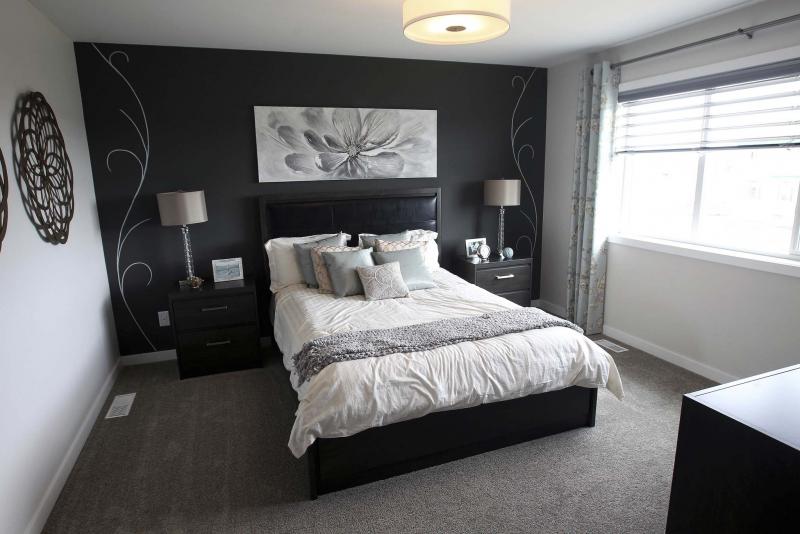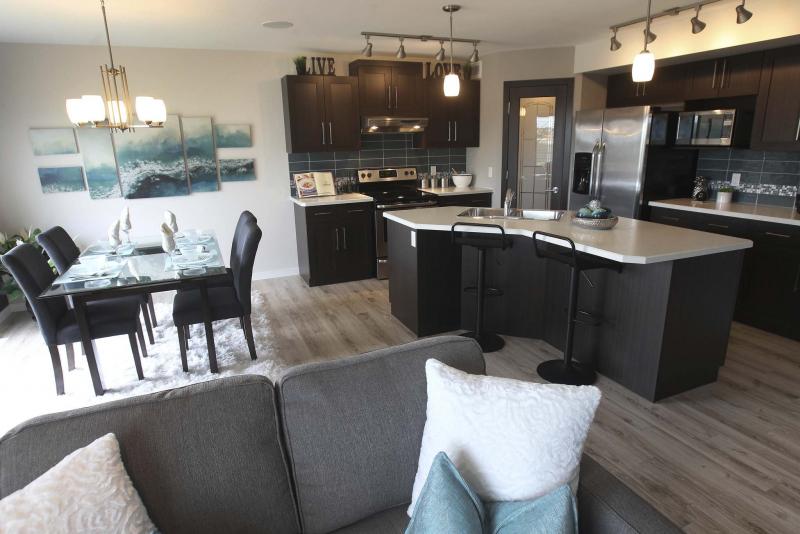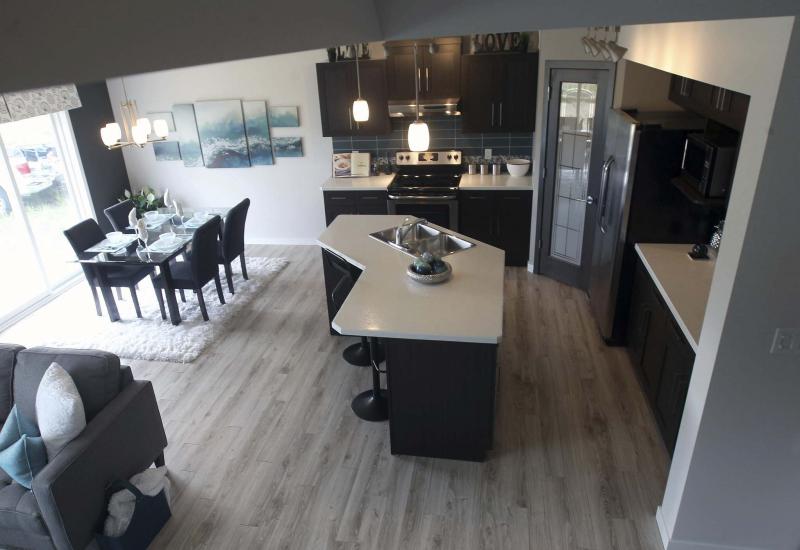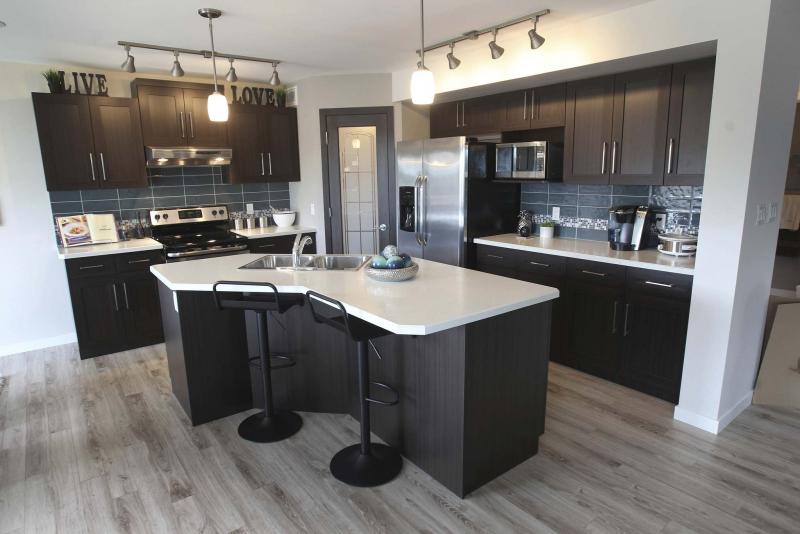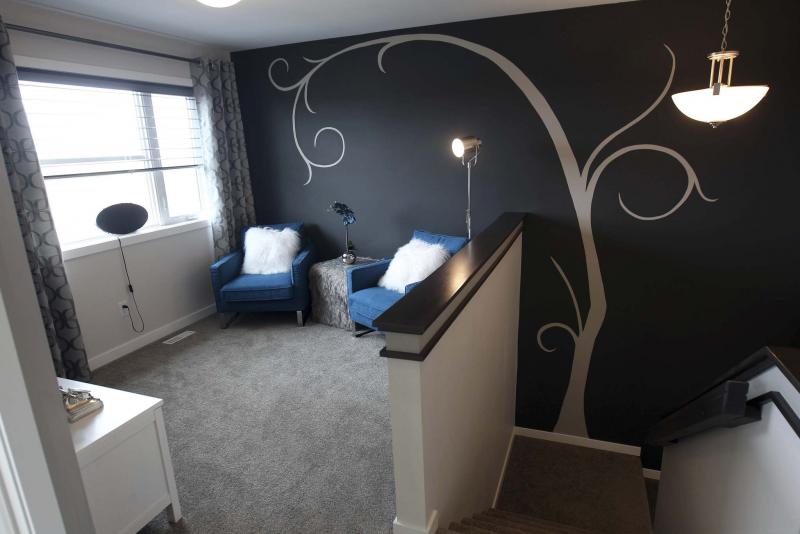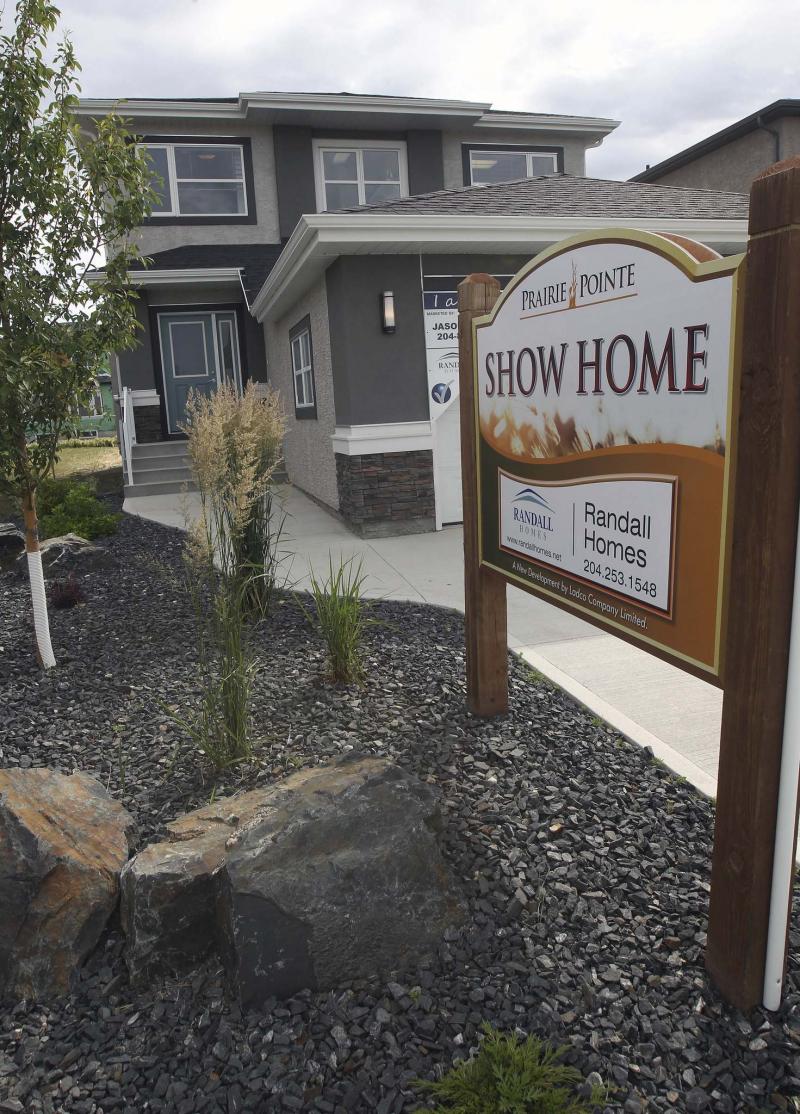 When builders introduce a new home design, that introduction is usually accompanied by more than a bit of trepidation.
That's because it's an unproven design. With no track record, the home, while promising, is a blank slate. Only time will tell if it will catch on with picky homebuyers.
There have been no such worries with The Carter, says Randall Homes' sales representative for 35 Eaglewood Dr., Royal LePage Alliance's Jason Kippen.
"It's been very well-received," he says. "Feedback on the home has been excellent, so much so that lots of people have chosen to build this model both here (Prairie Pointe) and in other parts of the city."
There's a singular reason why so many people have chosen to go with The Carter over other designs, he adds.
"Its design is just so efficient. Many people have come in saying they're looking for a home that's around 1,900 or 2,000 square feet. I don't tell them what the square footage is, and tell them to have a look around. When I tell them the home's square footage is 'just' 1,775 sq. ft., they're amazed.
"It feels much larger than its listed square footage because there's no wasted space anywhere."
The home's spacious feel starts in its foyer, which features an angled design that accomplishes three things. First, it opens up the area so as to make it easy for guests to divest themselves of their shoes and coats without feeling boxed in.
Second, the foyer's width allows for placement of a door to the attached double garage — and double coat closet on the opposite wall.
Third, it opens on to the great room at an angle that allows it to catch all the natural light pouring in from the great room in front of it — and, conversely, for light from its front door to filter back into the great room.
The efficient floor plan also allowed for placement of a compact wing to next to the foyer, says Kippen.
"With this version of the home, there's a powder room and flex room to the right of the foyer. The flex room (which has a closet) could be used as a den, or could be converted into an in-law suite that would hold a bedroom and four-piece bathroom. The area could also be used as a mudroom, too. It's a flexible area that gives you a variety of options."
While that handy area offers all kinds of flexibility, the great room offers exceptional function due to a well-proportioned design that masterfully utilizes available space. Essentially, the area has been cut into thirds, though not sequentially.
To the left is a bright, spacious family room; to the right is the island kitchen on the near wall; next to that is a dining area that can hold a dining table for six to eight with ease, adjacent to sliding patio doors.
Meanwhile, a huge picture window on the family room's rear wall — and the aforementioned patio doors — allow copious amounts of natural light to pour into the great room. Light taupe walls and whitewashed, oak-style laminate plank flooring combine to create a warm, modern feel, while a dark taupe feature wall that frames the patio doors behind the dinette adds depth and definition.
Across the way, a compact, angled island with double sink — and a cut-out that seats two — is functional, yet not so large that it compromises aisle space between the dining area and kitchen.
Finishes are impressive, with cappuccino thermofoil cabinets, a grey tile backsplash and smart (light taupe) laminate countertops providing additional texture, warmth and function.
"The corner pantry could also be converted into a spice kitchen if the need is there," Kippen says.
The Carter's ultra-functional floor plan continues to shine upstairs, where there's a loft (to the right of the stairs), second-floor laundry room (with massive window), well-appointed four-piece bath and three big, bright bedrooms.
"I love the floor plan — the secondary bedrooms are around the corner by from the master suite, separated by the master suite's ensuite and walk-in closet. The bedrooms are close, but not too close, and the kids have their own bathroom."
Then, there's the master suite. "Again, it's bigger than people expect due to the great use of space," he says. "It has a huge picture window, a four-piece ensuite with soaker tub and faux tile floor — and a huge walk-in closet that people don't expect."
Should anyone think that the home's lower level is an afterthought, think again. It's surrounded by three huge (56 x 138-centimetre windows) that make for an incredibly bright area — and 550 to 600 sq. ft. of livable space available for development.
"You can put in two bedrooms, a media area, bathroom and still have a big mechanical/storage room. When you add in the lower level, you get a home that gives you over 2,300 sq. ft. of total livable space that can hold as many as six bedrooms if you choose to use the second floor loft as a bedroom," Kippen says.
"The Carter is a great family home that offers great function, flexibility, style — and an excellent location."
lewys@mymts.net
Details
(imageTag)
Builder: Randall Homes
Address: 35 Eaglewood Dr., Prairie Pointe
Style: Two-storey
Model: The Carter
Size: 1,775 sq. ft.
Bedrooms: 3
Bathrooms: 2.5
Price: $459,900 (Including lot & GST)
Contact: Jason Kippen, Royal LePage Alliance, 204-807-5978