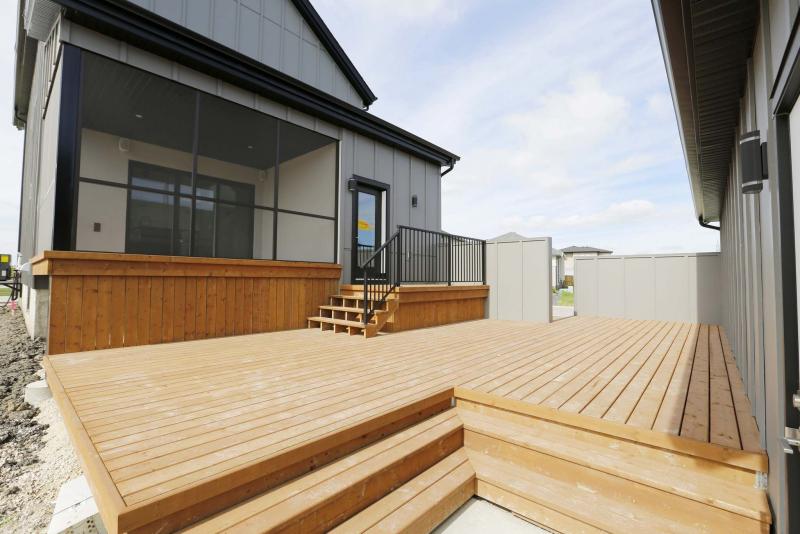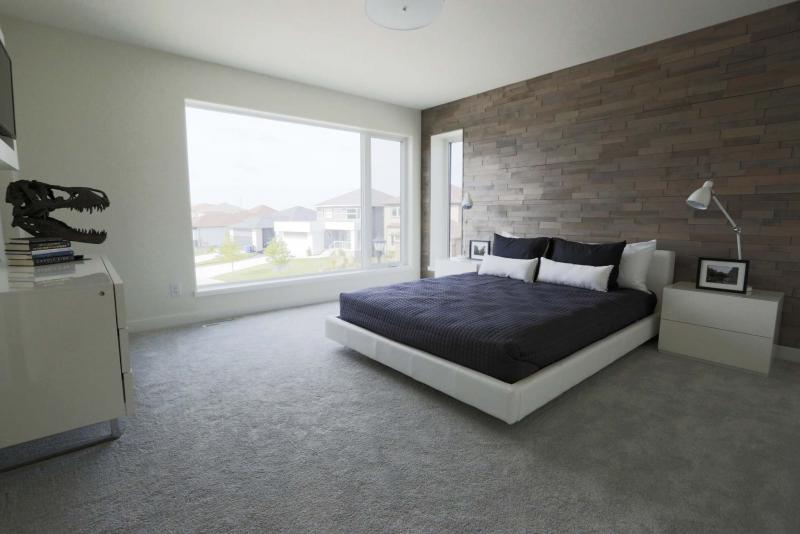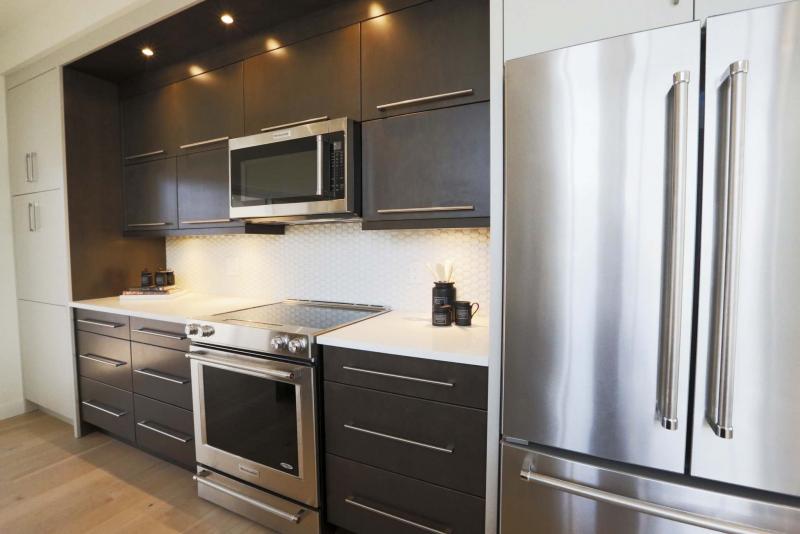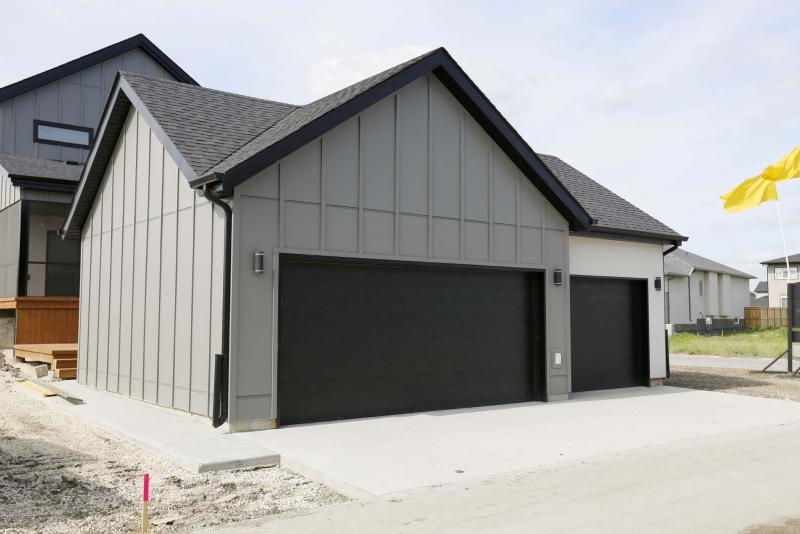 It's a misconception custom homebuilders find themselves addressing on a continual basis — the idea that their sole stock in trade is building luxury homes priced in the million-dollar range.
Not surprisingly, it's a notion custom homebuilders such as Maric Homes want to dispel. With that goal in mind, Maric's design team came up with the design of 3 Vireo Lane, says Maric Homes' president, Dan Rolfe.
"We absolutely can design custom homes that are 'affordable,' yet are still a level above what you'd get from other builders," he says. "Million-dollar homes aren't all we do. We can do smaller homes that are well-priced, and that still give you the quality, service and creativity that you expect out of an accomplished custom homebuilder like Maric Homes."
Turns out, the purpose behind 3 Vireo Lane — a 1,771-square-foot, two-storey, three-bedroom design — was two-pronged.
First, Maric's designers wanted to prove they could conceive and build a well-appointed, livable luxury home for under $600,000. Second, they wanted the design to be portable in that it could easily be dropped into narrower, shallower infill lots in older, established communities.
"We picked this smaller corner lot in Sage Creek's Luxury Lane area not only for exposure, but to create a unique home design that would work on an infill lot," Rolfe explains. "It's a back lane lot that's narrower than normal, and with a depth of about 110 feet. We could build this same home, or a similar one, on the same type of lot in say, River Heights."
At the same time, Maric Homes wanted to prove that an 'affordable' luxury home could be filled with panache, and a striking collection of features that endows the home with a unique personality.
"The goal with this home was to design a clean, modern home filled with beautiful finishes, yet keep the price down," says Brenna Smith, who markets the home with Royal LePage Alliance stablemate Joscelin Broome. "Maric's design team took a minimalist approach to do that. Yet, it's filled with features and finishes that let you know beyond any doubt that you're in a custom-built luxury home."
The home's front entry is the first hint it's the brainchild of a highly-decorated custom homebuilder. Instead of a standard face-on entrance, 3 Vireo's covered entrance is smartly angled to give it a unique look. It then leads into a large foyer (with window) that's set down two steps from the main level to subtly define it.
A quick glance to the left then confirms this is a custom home design that can come only from the mind of Maric: a family room/stairway view that's as functional as it is creative.
First, a soaring, vaulted ceiling in the family room provides the height required for a massive, floor-to-ceiling window that immerses the area in natural light.
Then, the stairway's front wall was cut out perfectly to allow more light to cascade into the family room and adjacent great room from a huge window over its first landing. It's a design feature you just don't see in standard home designs.
"It's absolutely spectacular," Broome says.
At the same time, the foyer transitions smoothly into a highly functional main living area that features a front-oriented dining room and island kitchen.
Finishes there beautifully complement the modern (off-white) colour palette: natural, wide-plank engineered oak hardwoods; a wealth of two-tone cappuccino/portobello (solid) maple cabinetry; white quartz countertops and island (with cappuccino base and white countertop) that seats three.
Head toward the rear of the kitchen, and the home's stylish, yet functional design comes to the fore. To the left is a powder room and rear landing occupied by a laundry/mudroom. Directly to the rear of the kitchen is a bonus area that extends the kitchen's livable space, Smith says.
"It's a (14-by-11-foot) screened-in room that can be accessed directly from the kitchen. It can be used as a dining area, or just as a nice spot to relax in in bug-free comfort."
Smith adds that the livable space doesn't end there.
"There's actually a two-tiered deck out back that offers about 400 square feet of space to enjoy. You can barbecue on the upper deck, then put furniture down on the lower deck to create a space where you can visit with company after dinner. Because it's placed in between the home and garage, it's a very private area."
Head upstairs via the simple yet spectacular staircase, and you come to an efficiently designed second level that houses two bright, large secondary bedrooms, well-appointed four-piece bath (with tile floor and soaker tub) — and a master suite that's also spectacular due to its simple, intelligent design.
"A huge window on its rear wall provides a great view of the modern streetscape below — its wood tile feature wall behind the bed looks great — while an ensuite with tile floor and beautiful glass/tile shower and walk-in closet with window and built-in (wood veneer) storage provides a nice touch of luxury."
Smith says feedback on the home has been excellent.
"People can't believe they'd be able to live in a Maric-designed luxury home for $599,900. This is a one-of-kind home that proves we can build a more affordable luxury home — anywhere."
lewys@mymts.net
Details
Builder: Maric Homes
Address: 3 Vireo Lane, Sage Creek
Style: Two-storey
Size: 1,771 sq. ft.
Bedrooms: 3
Bathrooms: 2.5
Price: $599,900 (including lot, GST)
Contact: Brenna Smith, Royal LePage Alliance, 204-293-4449 or Joscelin Broome, Royal LePage Alliance, 204-295-9909Open House: Today, 10 a.m. to 1 p.m.