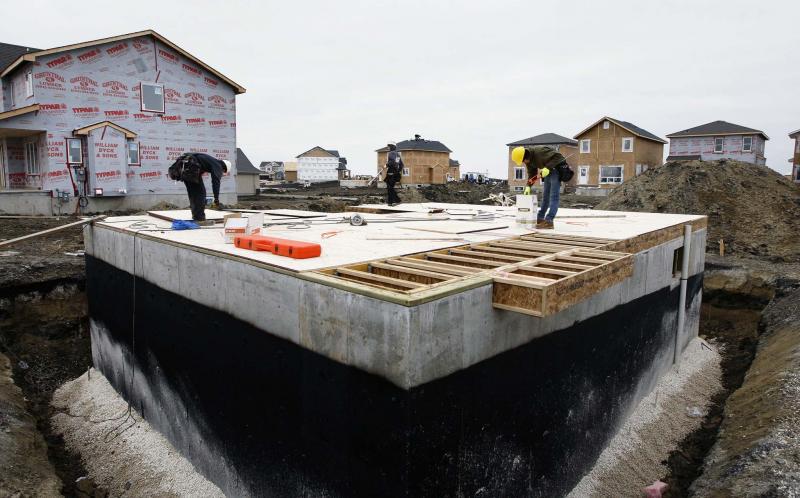 Winnipeg has certainly been on display this August. With the Canada Games creating a buzz all across the city, the great entertainment at the Canada Games Festival at The Forks and Folklorama now in full swing, there has been no shortage of great events over the past two weeks that showcase the very best of Manitoba's many vibrant and diverse cultures.
Manitoba's residential construction industry is also gearing up for its signature showcase event. In just four weeks, the Fall Parade of Homes will begin. The Manitoba Home Builders' Association's 2017 Fall Parade of Homes starts on Saturday, Sept. 9, and runs through Sunday, Oct. 1.
Tens of thousands of people will be visiting show homes in Manitoba's newest neighbourhoods to learn about the latest trends in new home and interior design, the hottest new home technology and building materials, and to potentially find their new dream home.
Manitoba's Parade of Homes continues to be one of the biggest and best parades in Canada. This fall, there will be 134 unique new homes on display. When one considers that some of the larger parades in other Canadian cities range around 30 display homes, having 134 different options available to visit in and around Winnipeg — each one with its own layout, materials, finishes and designs — gives Manitoba homebuyers an opportunity to see and feel a huge variety of home-building options in an actual home setting. An opportunity and showcase of this scope and size is uniquely Manitoban.
The MHBA's Fall Parade of Homes will provide homebuyers with the chance to see first-hand the latest work by 40 of Manitoba's leading home-building companies. It is also a great chance to check out and explore many of Manitoba's newest neighbourhoods. This year's Fall Parade will again feature show homes in the newest communities within and outside Winnipeg.
Finding out which community has the right set of amenities and services and is the best fit for you is usually as important as finding which new home design is the right one for your family.
Look for the Fall Parade of Homes magazine in the Sept. 9 edition of the Winnipeg Free Press and at any Steinbach Credit Union. After that date, it will also be accessible online at winnipegfreepress.com or homebuilders.mb.ca. Also, be sure to follow the MHBA on Twitter and Facebook for the latest parade news and for featured show homes throughout the fall. MHBA builders are looking forward to seeing you at this year's Fall Parade and welcoming you to your new home.
— Lanny McInnes is president of the Manitoba Home Builders' Association.