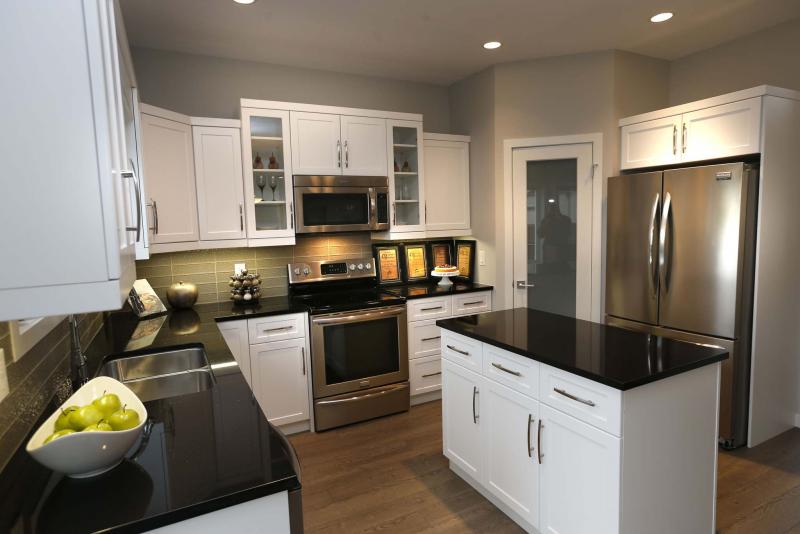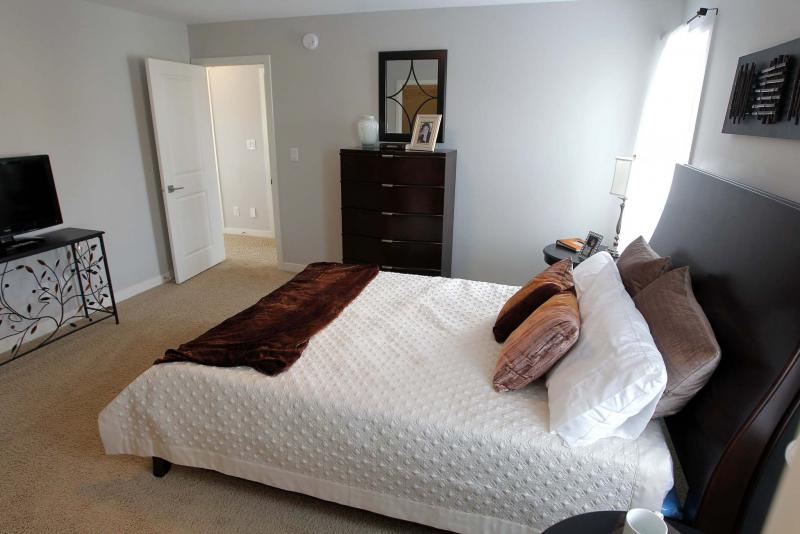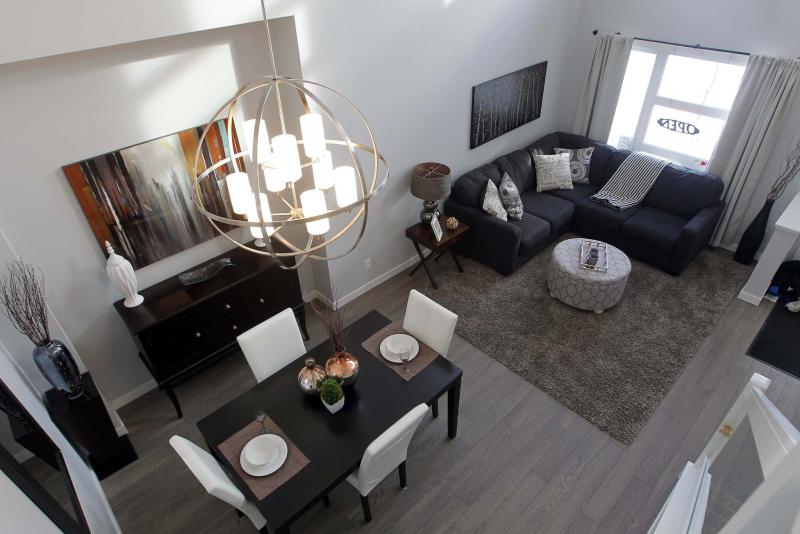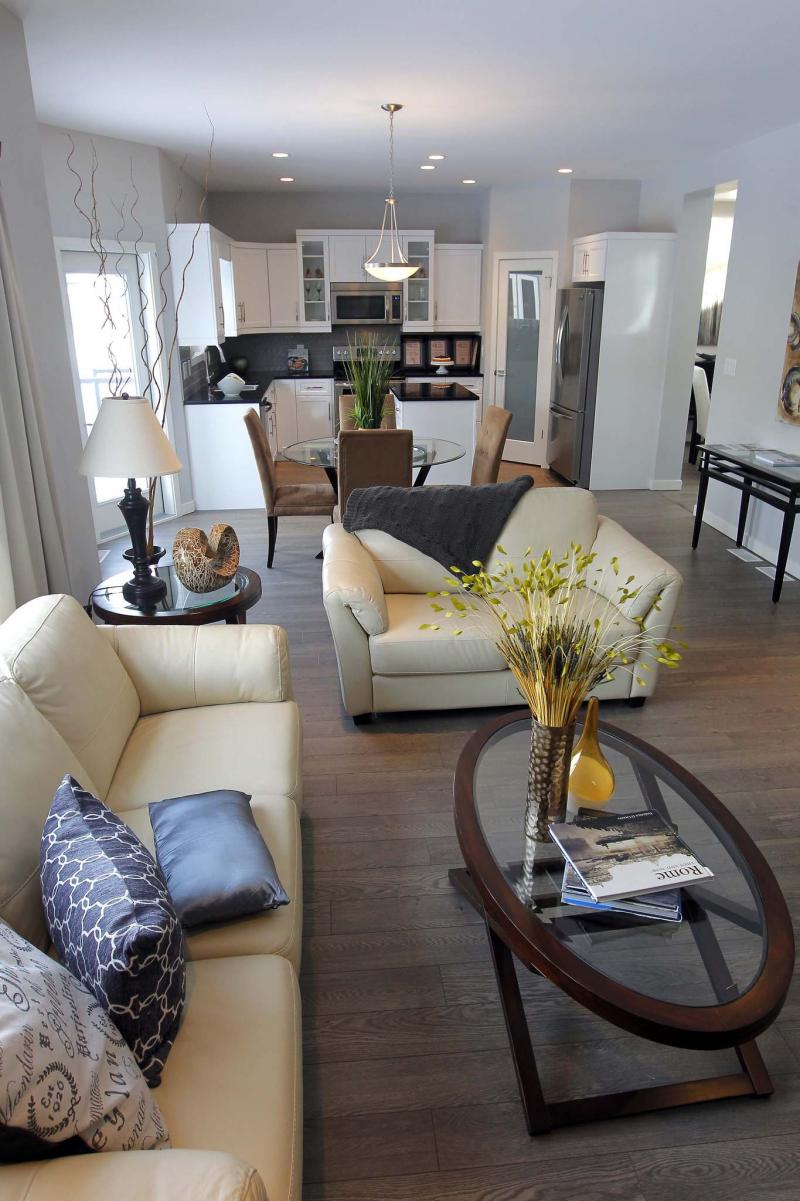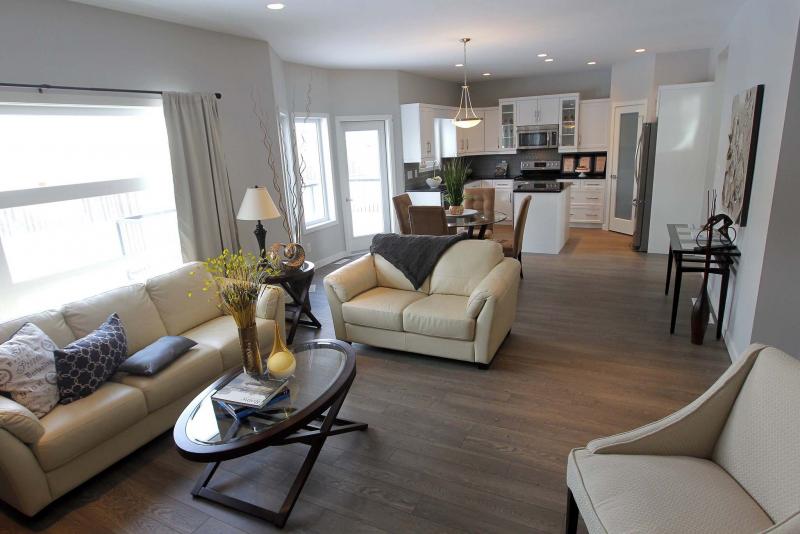 One of the greatest features any home can possess is an abundance of natural light.
The reason why that attribute is so important is simple: the moment you step inside the home, you just feel good. Moreover, when you go from space to space bathed in daylight, that natural brightness infuses you with a positive energy.
That's the feel that 50 Wainwright Cres. — a.k.a. The Highview – 16 — exudes the moment you set foot inside, says Ventura Custom Homes' sales representative, Paul Saltel.
"This is a contemporary, updated version of one of our most popular home models," he says. "One of the first things you notice is that the foyer and living room/dining room area have a grand, wide-open feel that comes from having a 20-foot-high ceiling overhead. All the natural light comes from the front door, three windows set up high over the living room/dining room and a large picture window in the living room."
The other thing you notice is the home's well-organized floor plan, which is a by-product of having the upper-level staircase essentially set in the middle of the main floor.
To the right is the living room/dining room, and wide entrance into the home's main living area (kitchen, dinette area, family room); to the left is a hallway that leads into the family room — and that contains a four-piece bath, den, laundry room and door that leads to the basement.
"The den and four-piece bath are next to each other for a reason — if you have in-laws who are going to come and live with you, the den can be easily converted into a master bedroom with ensuite," Saltel says.
"They not only have their own main floor bedroom and bathroom, but they're also close to the laundry room in a nice, private area."
Then, there's the main living area at the rear of the home — an area that's notable for two features: its natural brightness and well-proportioned layout.
Once again, a wealth of well-placed windows are the source of the open-concept area's bright, airy feel. There's a big picture window on the family room's rear wall, a dining area with a pair of boxed-out bay windows (and patio door) behind it, and another large window on the kitchen's rear wall over the double sink.
The main living area's high livability quotient is enhanced further by a logical floor plan that makes the most of the space allotted. To the left is the family room, with its picture window, cleverly cantilevered TV niche and black-trimmed gas fireplace set smartly in taupe tile. In the centre is the dinette area, made all the more spacious by the boxed-out bay window area behind it.
Finally, there's the kitchen, a highly functional space whose focal point is a four-foot by two-and-a-half foot island that offers storage space beneath and a black granite serving/preparation area on top. While a larger island would have been more dramatic, this one works perfectly, as there's plenty of aisle space on all sides. Were it larger, ease of movement would have been sacrificed in lieu of style.
Meanwhile, finishes in the main living area offer a nice combination of contrast and warmth. White cabinets contrast beautifully with granite countertops, while medium-brown laminate plank flooring — as well as the aforementioned taupe fireplace surround — provide a cozy, textured feel that provides a much-needed, earthy counterpoint to all the natural light and white cabinetry.
"It's a very versatile area that's perfect for entertaining, or spending time with the family," he says.
Saltel added another design feature — this one located on the home's second level — has proven popular with families.
"This version of The Highview – 16 comes with a second floor loft that gives families two sets of living areas. While many families choose to keep the loft, there's also the option to convert it into a fourth bedroom," he says. "Not only that, but we can also add a fifth bedroom by extending the upper level out over the living room/dining room below."
In a word, the second floor in show home version of the Highview – 16 is spectacular. Because the loft opens on to the living room/dining room below (thanks to a one-third wall), copious amounts of light cascade throughout the second floor. Add in oversized windows in all the bedrooms that surround the second floor landing, and you have an area that's pretty much as bright as the main floor.
Two good-sized bedrooms, a four-piece bath with ultra-deep soaker tub — and a well-appointed master suite finish off the home's upper level in sensible style.
"Parents really like the master suite," Saltel says. "It's a bright space (thanks to two large vertical windows either side of the bed) that comes with a three-piece ensuite and a nice, big walk-in closet."
Saltel added that The Highview — the show home (with upgrades) is listed at $485,000 — can be built for significantly less.
"You can build it with basic finishes for around $437,000, and that includes features such as land, lot, driveway and piled sidewalk. We can build it for as low as $428,000 in some areas. It's a great home for large families with all it's space, versatility and style."
lewys@mymts.net
Details
Builder: Ventura Custom Homes
Address: 50 Wainwright Crescent
Style: Two-storey
Model: The Highview - 16
Size: 2,072 sq. ft.
Bedrooms: 3 plus loft
Bathrooms: 3
Price: $485,000 (Including lot, upgrades & GST)
Contact: Paul Saltel, Quest Residential Real Estate, 204-794-5315