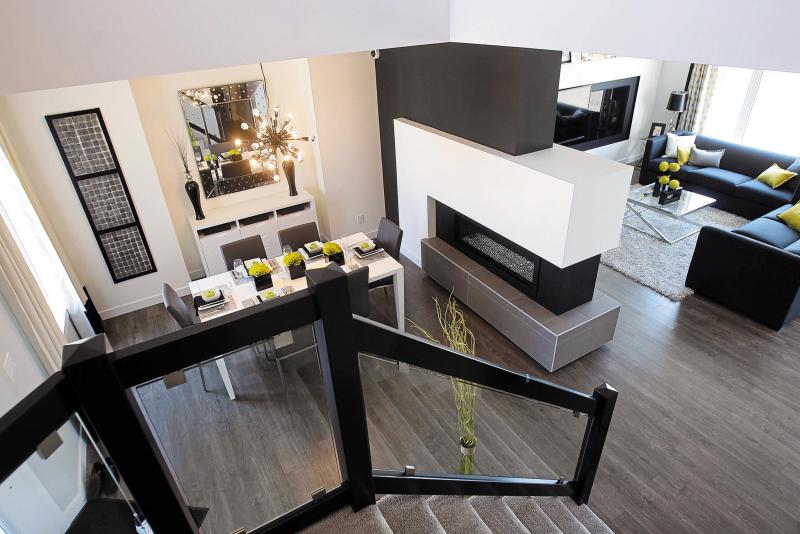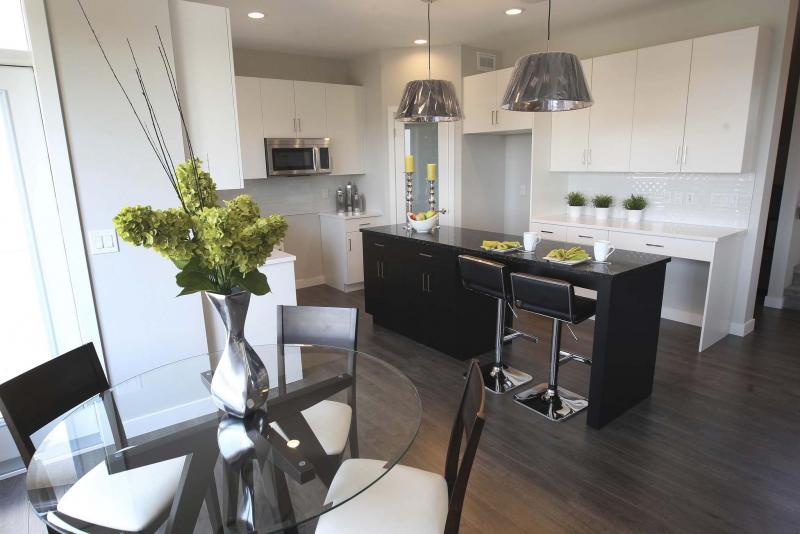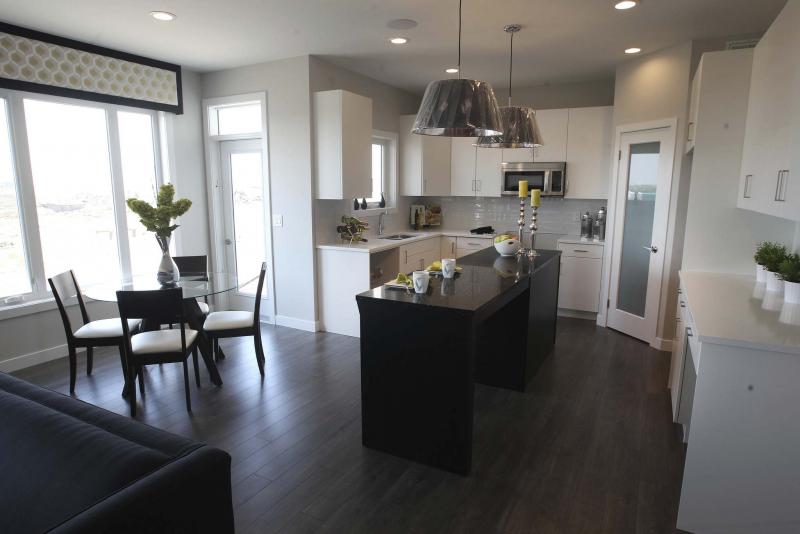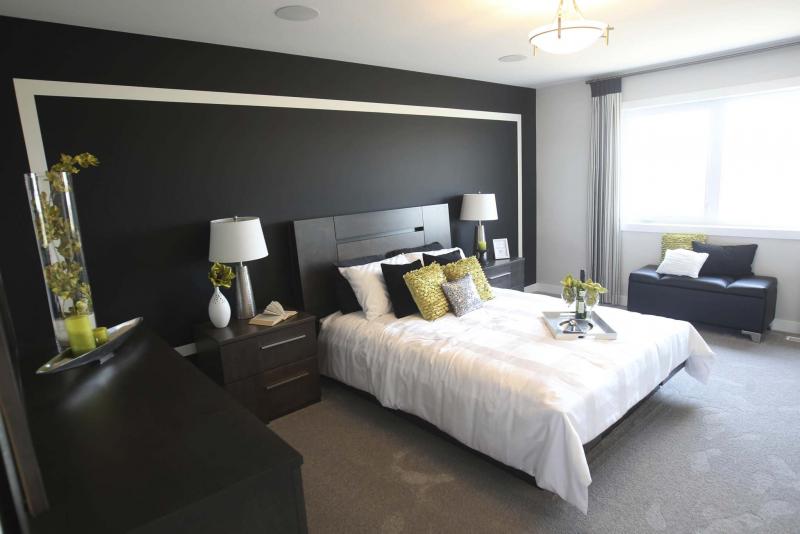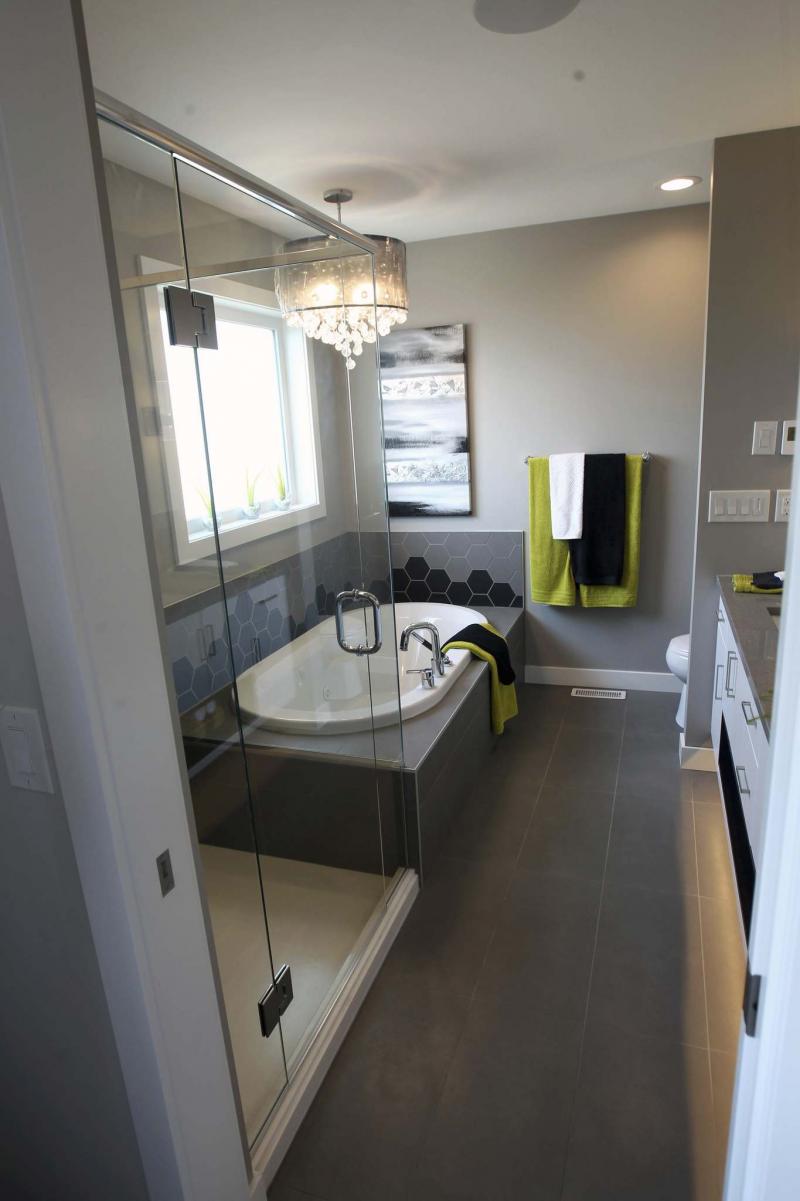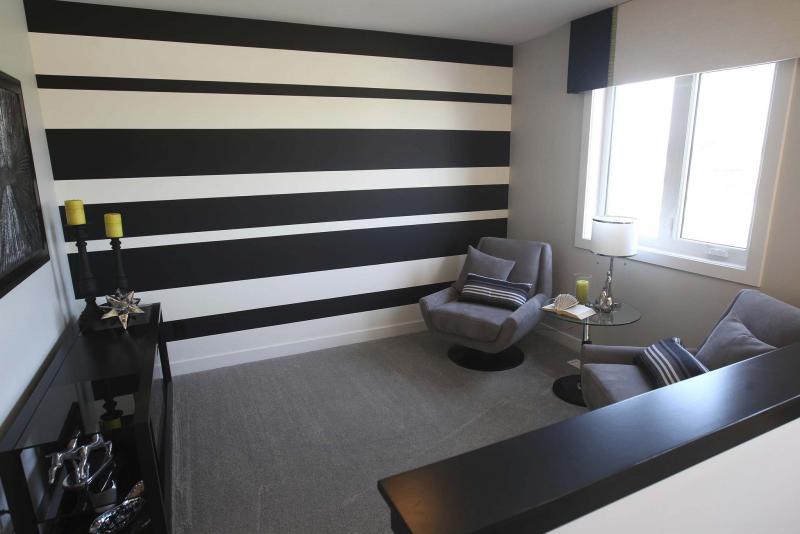 Some new home models are singular in design conception — while others are a compendium.
It would be fair to say the San Danielle sits in the latter category, says A&S Homes' sales representative for 48 Eaglewood Dr. in Prairie Pointe, RE/MAX Performance Realty's Rob Hutchison.
"Our design team took the main floor from a proven, award-winning design, updated it, and then added an all-new second floor to come up with the San Danielle.
"The result of combining a proven main floor plan with an innovative second-floor layout has made for an extremely flexible design that will work well for a large family — and for entertaining."
First comes the family part. Head upstairs via an extra-wide staircase bordered by tempered glass that opens it further to give it an even more expansive feel, and you find a large loft placed immediately to the right of the stairs.
"It's a space that provides families with a lot of flexibility," Hutchison says. "You can either configure the home as three bedrooms plus loft, or the loft can easily be enclosed to make it into a fourth bedroom. The split is about 50-50 in terms of keeping the loft, or using it as a fourth bedroom. It's an option that larger families really appreciate."
From there, space is well-utilized. A brief hallway provides plenty of room for families to scurry about getting ready on school/workday mornings, yet isn't so spacious that it takes much-needed space away from the bedrooms or main bath.
"Both secondary bedrooms are a good size, while the main bath is a nicely appointed space that features a vinyl tile floor and deep soaker tub. The master suite is a wonderful, oversized space that will provide parents with all the space and luxury they want."
In this case, the master suite — which is exceptionally wide, offering tons of aisle space on either side of the bed (after placement of a window seat on one side and chunky dresser on the other, no less) – comes with a deluxe ensuite (not to mention a huge walk-in closet).
"It's a luxurious space that features some neat tile work," Hutchison says. "Both the (custom) glass/tile shower and jetted soaker tub feature an octagonal (white/charcoal/grey) rear wall that looks absolutely amazing. The tub is set in the same taupe tile as the floor, and is set beneath a huge obscured glass window that allows light to softly filter in.
"The white vanity (with dual sinks) contrasts beautifully with a grey quartz countertop with silver flecks."
Because the upper-level staircase was tucked discreetly away to the right of the foyer, it creates a neat effect in several ways.
First, its placement opened up space to put in an angled, walk-in coat closet that in turn opens up the foyer, making it extremely visitor friendly.
Second, a cut-out above it gives the foyer an even greater feeling of volume.
Third — and perhaps most importantly — it doesn't steal attention from the flex space directly opposite it. And because it's not overly long, there was room for placement of a wing that deftly houses a luxurious powder room and practical mud/laundry room with a door to the double, attached garage.
"In this case, it's being used as a formal dining room," Hutchison says. "That said, people have also used it as a den or kids' playroom (with wall and door) — how you choose to use it depends on your lifestyle needs. With this version of the San Danielle, it features a gorgeous two-sided (see-through) fireplace with four-tone (charcoal/white/black/taupe tile) surround that separates it neatly from the great room."
Not only does the fireplace create separation, but it also creates a bit of mystery. Due to its presence, you can only see a sliver of the great room. Yet there's a six-foot-wide entrance that allows for seamless entrance into the bright, wide-open area.
To the left is the wide family room, with its huge picture window and sleek, built-in entertainment unit; in the back, centre, is a dinette area for four set next to another large window and patio door; to the right is an immense, well-appointed kitchen.
"In this version of the San Danielle, it features an eight-foot, extended island that seats two," Hutchison says. "A four-foot island is standard, but there's also an option for a six-foot or nine-foot island, depending what a family wants; we can easily modify it to suit their needs."
The kitchen — like the main floor — features a modern design theme. There's a host of white lacquered cabinets, white quartz countertops, white tile backsplash — and corner pantry with white door. Then, there's the island, and flooring.
"With its black quartz countertop and black lacquered cabinetry, the island contrasts nicely with all the white finishes," he says. "And the medium brown (walnut-style) wide-plank laminate flooring adds an extra bit of texture and character that warms up the area nicely."
Add in a bright, open lower level that offers more than 600 square feet of livable space, and you have a home that gives families even more flexibility (rec room, bathroom, another bedroom) — and more than 2,500 sq. ft. of total space to inhabit.
"With basic finishes, families on a budget can get into the San Danielle for about $426,000," says Hutchison. "You get a move-in-ready home in a great area that offers a flexible, family-friendly design."
lewys@mymts.net
Details
Builder: A & S Homes
Address: 48 Eaglewood Dr., Prairie Pointe
Style: Two-storey
Model: The San Danielle
Size: 1,924 sq. ft.
Bedrooms: 3
Bathrooms: 2.5
Price: $582,000 (Including lot & GST)
Contact: Rob Hutchison, RE/MAX Performance Realty, 204-799-7411