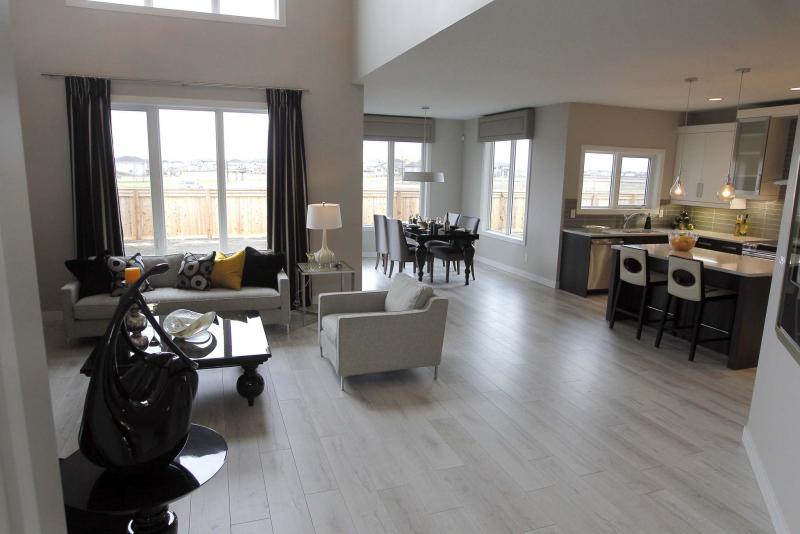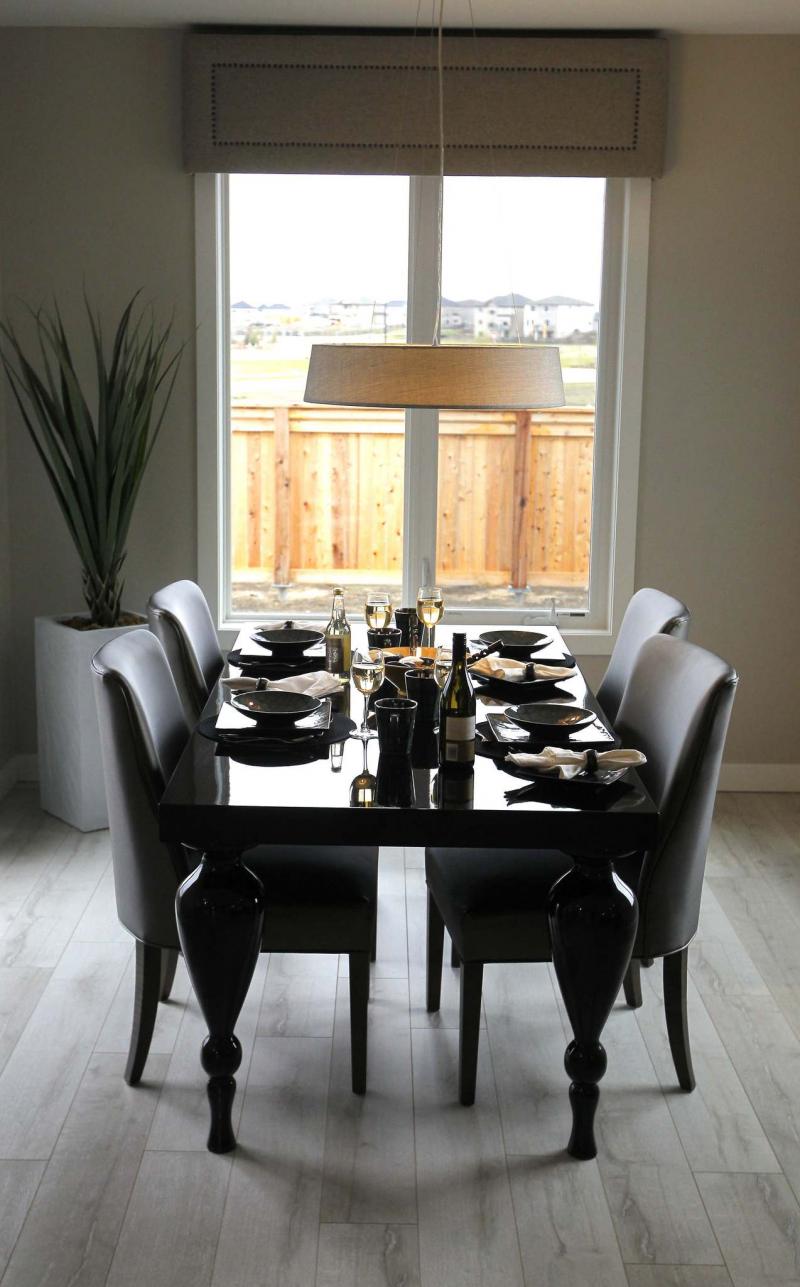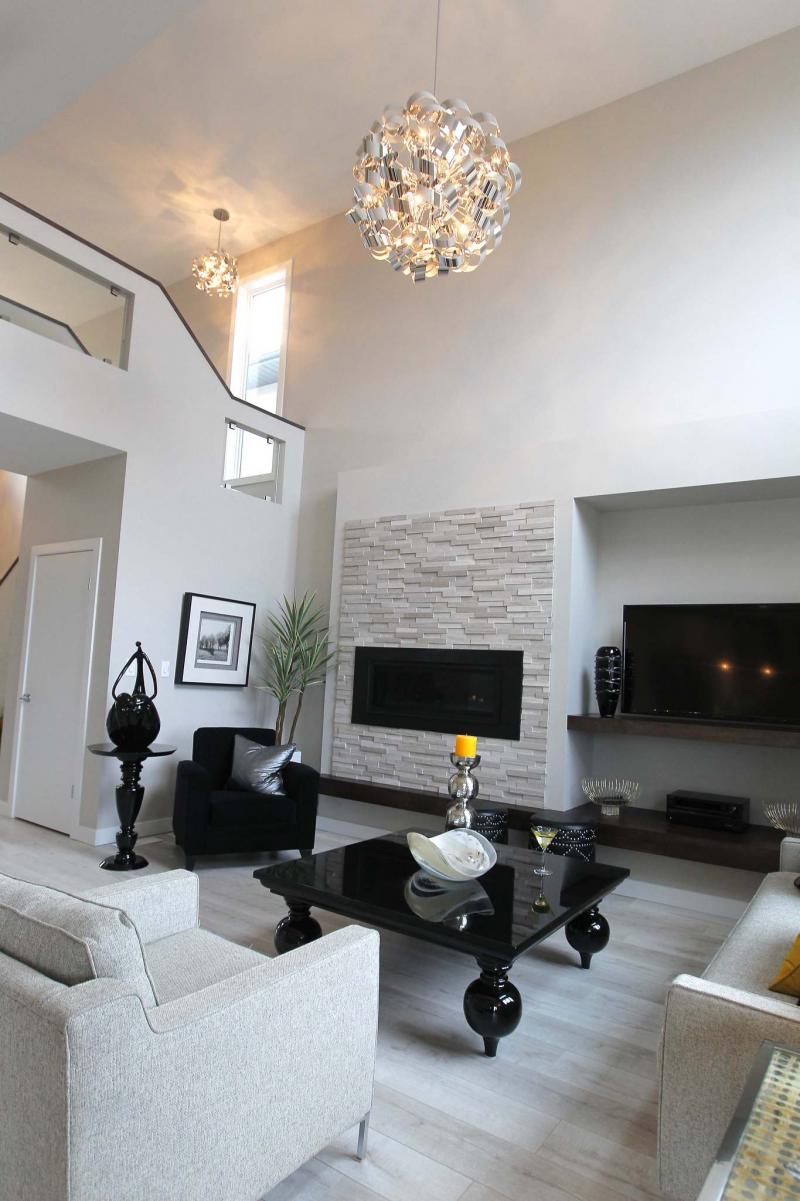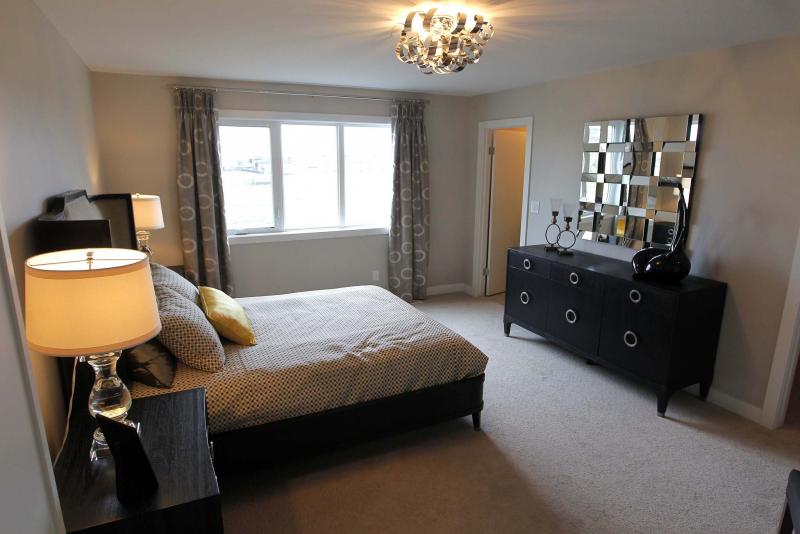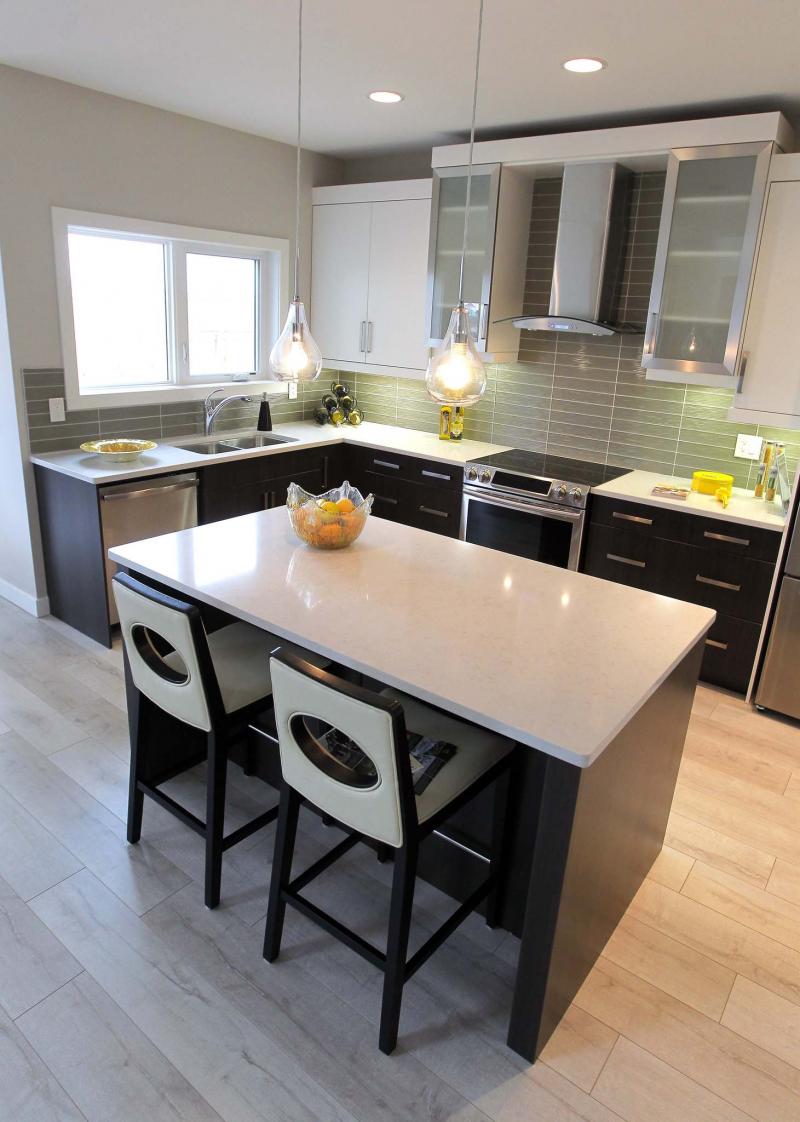 While builders make it look easy, designing a new home is often no simple task.
Take the challenge of building on a relatively narrow lot (say, 40 feet wide, or less); a heaping helping of creativity is required to make a home seem spacious when the building lot is smaller than the norm.
It was a challenge Spencer Curtis and his design team at Hilton Homes embraced when they surveyed a compact lot at 19 Del Monica Rd. in Bridgwater Trails.
"The key challenge with this home was to make a smaller space seem bigger," he says. "With that in mind, we came up with the Jocelyn, a three-bedroom, two-and-a-half bath design that's only 32 feet wide, but has a very spacious interior feel. It's 1,927 square-feet in size, which means it's not exactly a small home. Yet it can fit easily on a lot that's 40 feet or even 38 feet wide."
Curtis and his team employed several subtle design techniques to produce a functional, stylish home in which lack of space is never an issue.
Take the Jocelyn's foyer, for example. While there wasn't room to build out, there was room to build up, Consequently, an 18-foot ceiling above endows the foyer with an an open, welcoming feel — a sensation that's further enhanced by a wide entrance area and four-foot-wide hallway that links the foyer to the great room.
The beauty of this design — an entrance that's sufficiently wide, yet not too revealing — is you can see the dining room, and just a sliver of the family room, creating a look that's at once open and private. Meanwhile, a wide staircase with a mocha ash handrail and wood capping and taupe tile flooring add drama, warmth and texture into the design mix.
Next comes an exceptionally bright great room that's open and eminently navigable, yet subtly segmented. To the left is the family room, with its soaring ceiling, cultured stone fireplace — and a pair of huge windows that occupy the space's rear wall from floor to ceiling.
To the right is the kitchen, which is neatly defined by a six-foot by four-foot island. Then, there's a formal dining room in the centre set back in its own defined space, surrounded by two windows and sliding patio door.
"We've gotten excellent feedback on the great room's design," says Century 21 Carrie.com's Marie Livingston, sales representative for 19 Del Monica. "Visitors to the home have really liked having the dining room placed to the rear — it's open to the rest of the great room, but is still a separate space. At the same time, the island (which seats two) eliminates the need for a dinette area, and can be used as a eating nook, or prep area while entertaining."
Meanwhile, finishes in the great room complement its light-filled interior perfectly: gorgeous Sapphire (with a dark/light aspen look) wide-plank laminate flooring; white/grey quartz countertops; a beguiling mix of cabinetry (cappuccino thermofoil cabinets set down low, off-white cabinets with stainless trimmed cabinets set up high; and a medium taupe glass tile backsplash.
"The idea was to create a great room that offered an incredible amount of light, a real sense of space and style from every angle," Curtis says. "The bright interior feel — there are windows everywhere — is complemented beautifully by a rich, earth-tone colour palette. Little things like the angled wall that opens up the kitchen and a wing to the right of the foyer with powder room and a huge, functional laundry/mudroom make the home even more functional."
Function is also front-and-centre in The Jocelyn's upper level. Getting there is a breeze thanks to a four-foot-wide staircase that with glass cut-outs that not only add style, but enhance light flow. The view down to the great room is spectacular, with windows set up high at the front and back of the home creating a wonderful crossfire of natural light.
The second-floor landing features a two-pronged design, with the master suite, (which features an angled, double-door entrance), set off to the left by itself — and a wing to the right that contains a four-piece bath and two good-sized bedrooms.
"This home is very versatile in that it can be configured to have a fourth bedroom plus a loft (over the foyer) upstairs, and a spice kitchen downstairs," Livingston says. "The Jocelyn's floor plan is fantastic — it's just so functional and stylish. It actually won a gold medal in the Parade of Homes, something that's been reflected by sales of the home."
Rather brisk sales, Curtis adds. "The Jocelyn quickly became one of our best-selling plans upon its introduction. It you a little bit of everything — a touch of drama from the moment you walk into the grand, light-filled foyer, to the all the stylish, functional space in the great room, to the upper level, which can be developed exactly to a buyer's needs and tastes. It's a home that shows with a little creativity, you can generate big function out of a small footprint."
lewys@mymts.net
Details
Builder: Hilton Homes
Address: 19 Del Monica Rd., Bridgwater Trails
Style: Two-storey
Model: The Jocelyn
Size: 1,927 sq. ft.
Bedrooms: 3
Bathrooms: 2.5
Price: $513,382 (Including lot, GST)
Contact: Marie Livingston, Century 21 Carrie.com, 204-232-2224