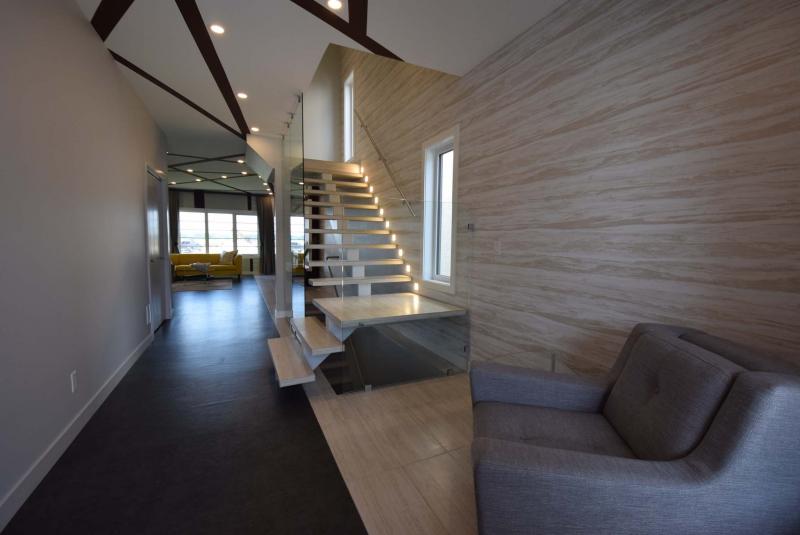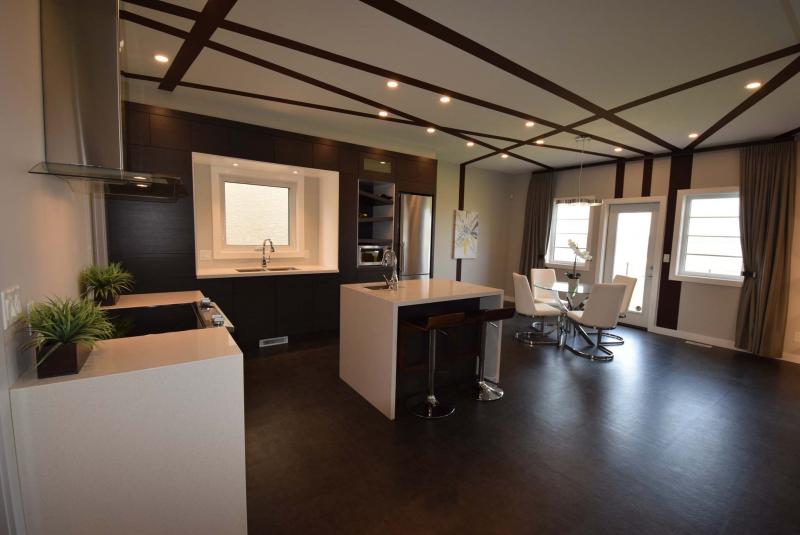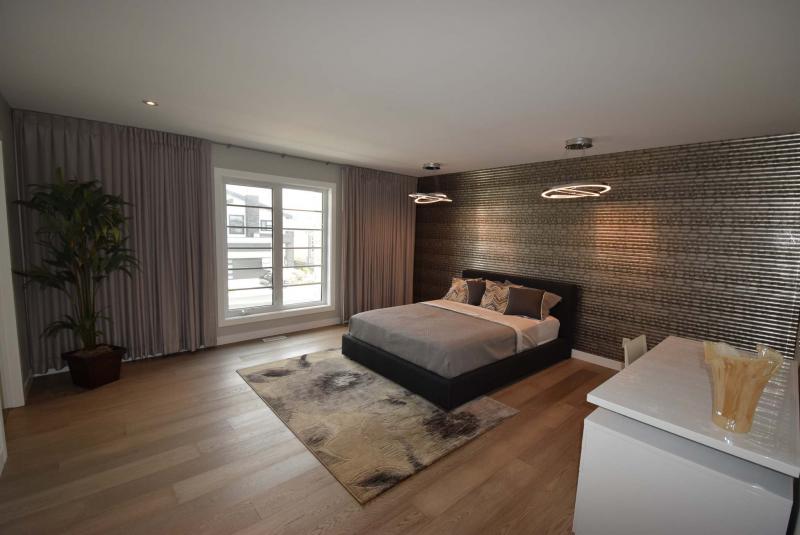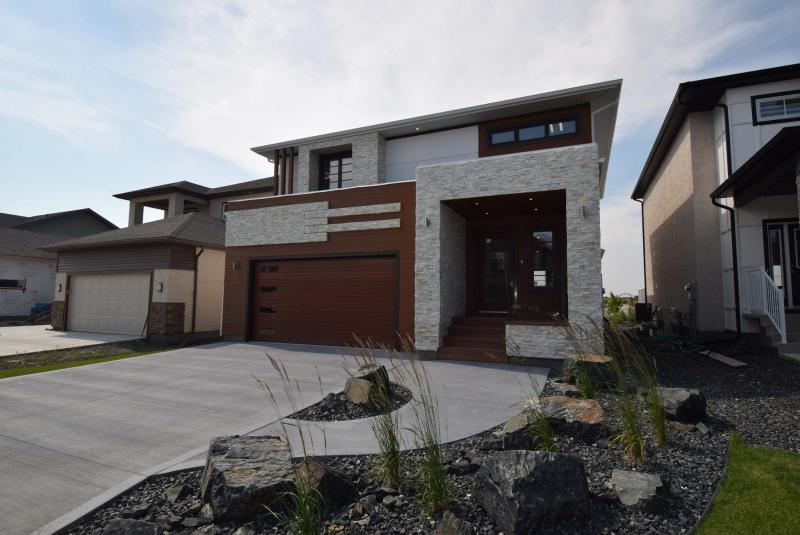 Discovery Homes assistant general manager Julie Smith says the company's design team and management couldn't wait to open 201 Bonaventure for public viewing.
"We're really excited to bring a new look not just to Discovery Homes, but to Winnipeg. This home was a collaboration between three designers and is part of our new Elegance series. There will be four different models in the series that will allow buyers to take a plan and make it whatever they want."
The show home at 201 Bonaventure — a 2,285-square-foot, three-bedroom design — possesses an interior ambience that has rarely, if ever, been showcased in the city, Smith says.
"This model features a contemporary, upscale elegance with a Vancouver feel to it. It's set up for a career-oriented couple that likes to entertain, yet it's still a very functional family home due to a wide-open great room plan that flows exceptionally well."
The home's tone — a stylish, yet functional feel — is established the moment you set foot in the foyer, which is defined by (striated) taupe tile.
There's plenty of room provided to gain entry to the home, with an area to the right of the front door that can accommodate either a chair or bench to sit down on to take off your shoes. Then, there's the upper-level staircase a few steps ahead.
"The open-riser staircase is one of the home's biggest features," she says. "With its open, lit ceramic stairs and tempered glass wall, it makes for quite a grand entrance. A wide hallway then takes you into the great room."
A quick survey of the space reveals an area that's ultra-open, unique, bright and quite minimalistic in its overall design.
"Because the area's design theme is European, the area was, above all, designed to be functional. As a result, the island (which seats two and contains a small sink that enables it to double as a wet bar while entertaining) is smaller than people might be used to seeing."
Smith says the rationale for the smaller island is a simple one.
"It doesn't make sense to have a kitchen take up entertainment space in a European design, so the island is smaller than we're accustomed to in North America. It works, as it opens up space for guests to walk around and mingle."
Not surprisingly, there's ample room to work in the kitchen, which looks like it might be a bit short on storage space. That's not the case.
"There are drawers set on either side of the stove on the side wall, and there's actually lots of storage around the (recessed) sink — a large walk-in pantry (with wooden shelving) to the left, and plenty of (textured cappuccino) Echo Wood cabinets," she adds. "The cabinets are an eco-friendly, reconstituted wood veneer product. They go great with the (beige/taupe) quartz countertops and tile backsplash."
Extra function can also be found on either side of the kitchen. A wing set discreetly into its front wall holds a powder room, door to the double attached garage and closet, while a spacious dining area on the front wall placed adjacent to a patio door and two windows can hold a table for 10.
"You can not only bring your groceries directly into the kitchen from the garage, but the huge dining area gives you plenty of flexibility, and provides easy access to a backyard deck when you're entertaining — it's a very functional area. At the same time, a (cappuccino) vinyl tile floor adds style, and is easy to maintain."
The great room's custom design then comes to the fore in the family room, where a series of linear, chocolate-brown lines painted on the ceiling seemingly converge on a simple yet smashing entertainment unit.
"Everything ties in beautifully with the entertainment unit, which was placed on taupe tile flooring to create even more contrast with the brown vinyl tile," Smith says. "A huge three-piece picture window also lets in lots of natural light."
Upstairs, function and style co-exist in perfect harmony. A wide foyer allows for unencumbered traffic flow, while both secondary bedrooms are oversized, bright (thanks to the addition of a second window) and offer plenty of storage space.
There's also a huge laundry room, well-appointed main bath with soaker tub and, of course, a fittingly luxurious master suite.
"It's huge (approximately 14 feet by 14 feet), and features a (near-floor-to-ceiling) picture window that gives the space a boutique feel, engineered hardwood flooring and artistic wallpaper feature wall behind the bed. The ensuite is a relaxing space that features a soaker tub set beneath a three-piece transom window, vinyl tile floor, five-foot custom glass/tile shower and quartz vanity with dual sinks."
Thus far, feedback on the minimalistic, Euro-inspired design has been excellent, Smith says.
"Visitors to the home have loved the home's overall design. With its functional, open floor plan, it can work well for either a career-oriented couple who likes to entertain, or for a family. And its style just appeals to everyone. We're very pleased with how the home's design turned out."
lewys@mymts.net
Details
Builder: Discovery Homes
Address: 201 Bonaventure Dr. East, Bonavista
Style: Two-storey
Size: 2,285 sq. ft.
Bedrooms: 3
Bathrooms: 2.5
Price: $735,000 (including lot, GST)
Contact: Julie Smith, assistant general manager / designer, 204-231-8118