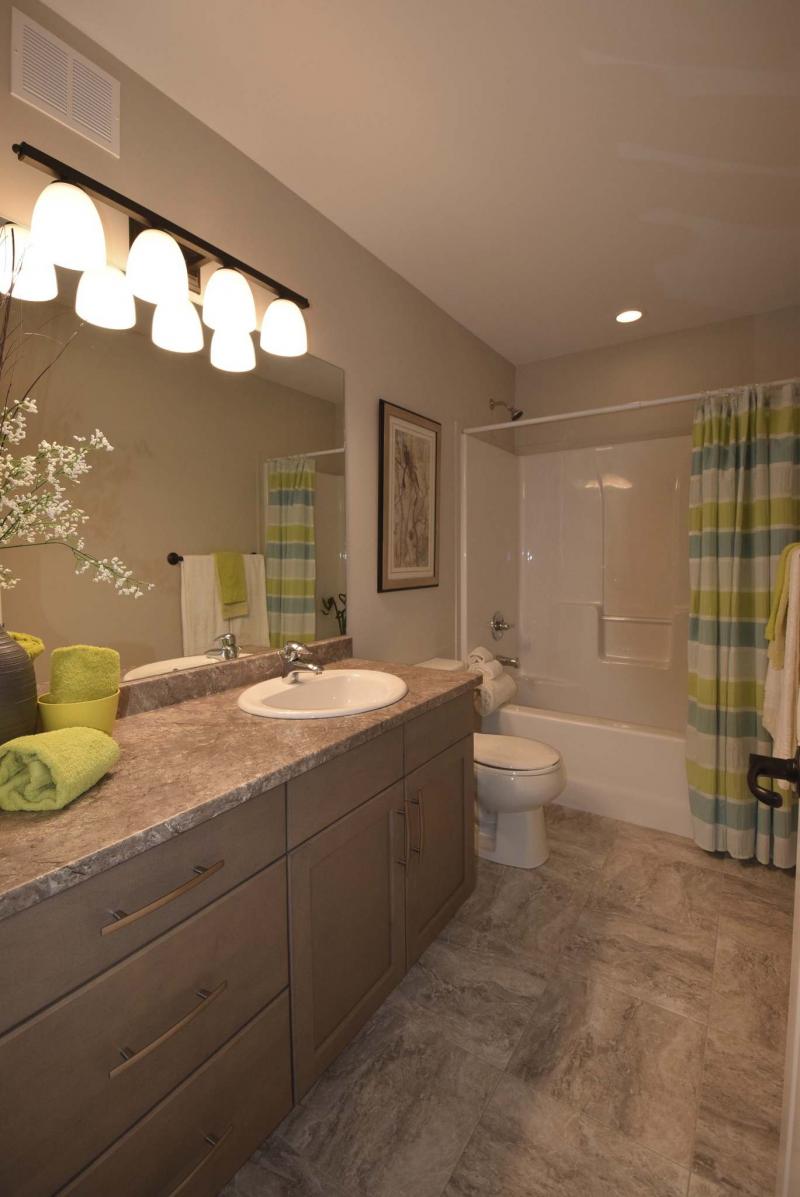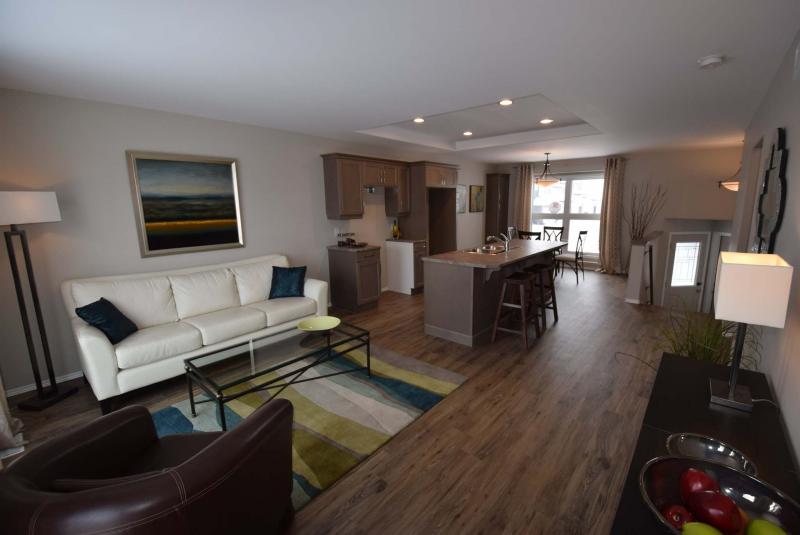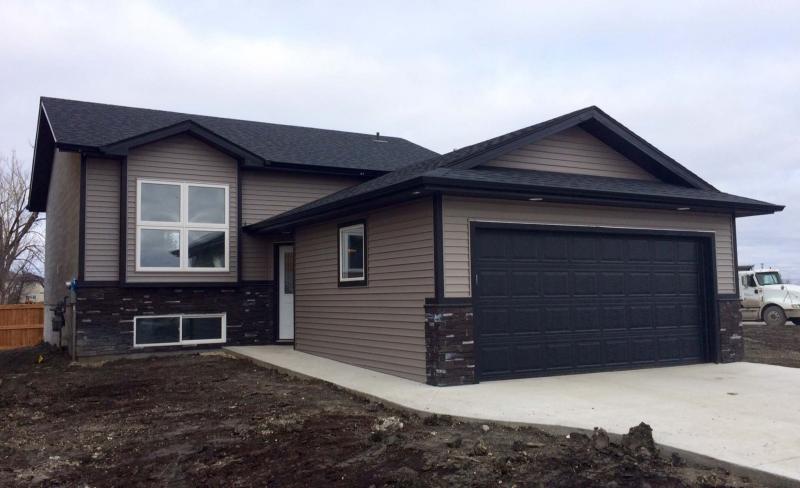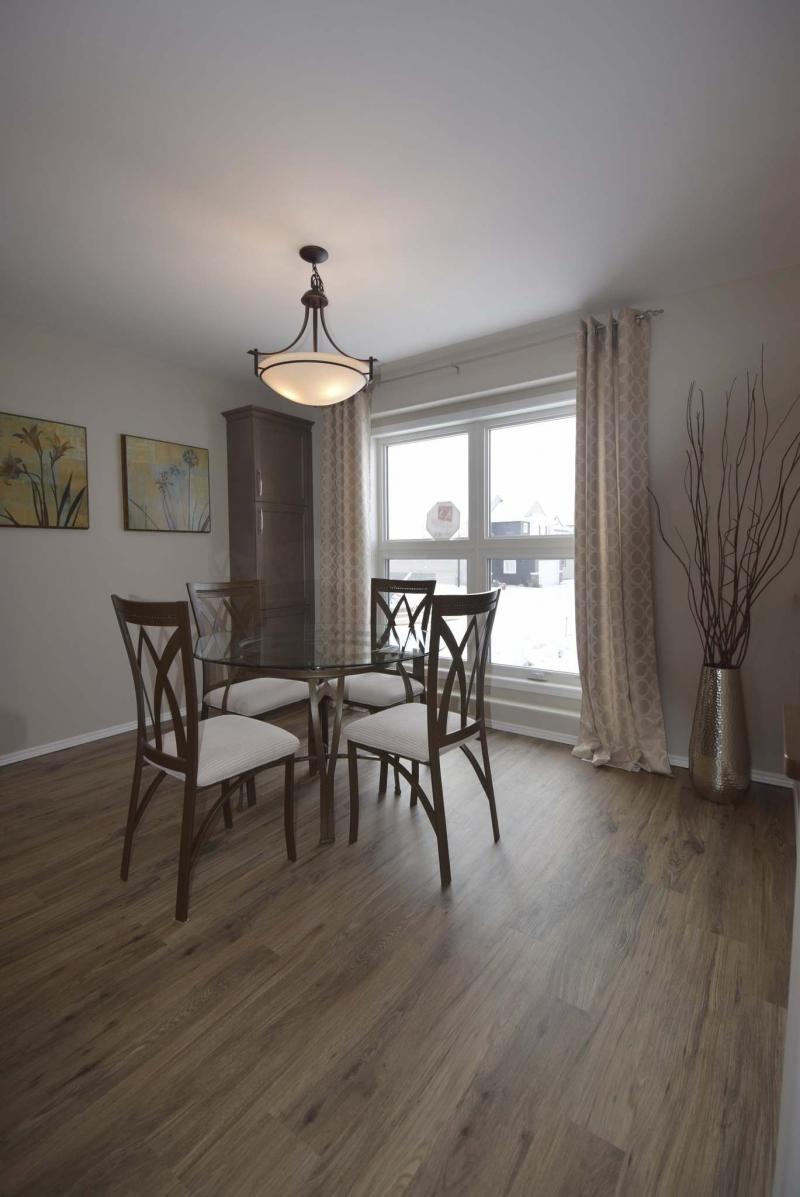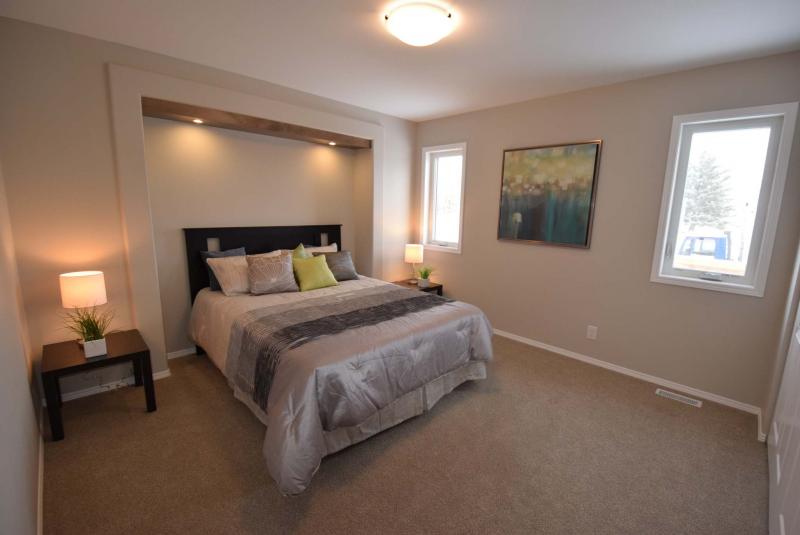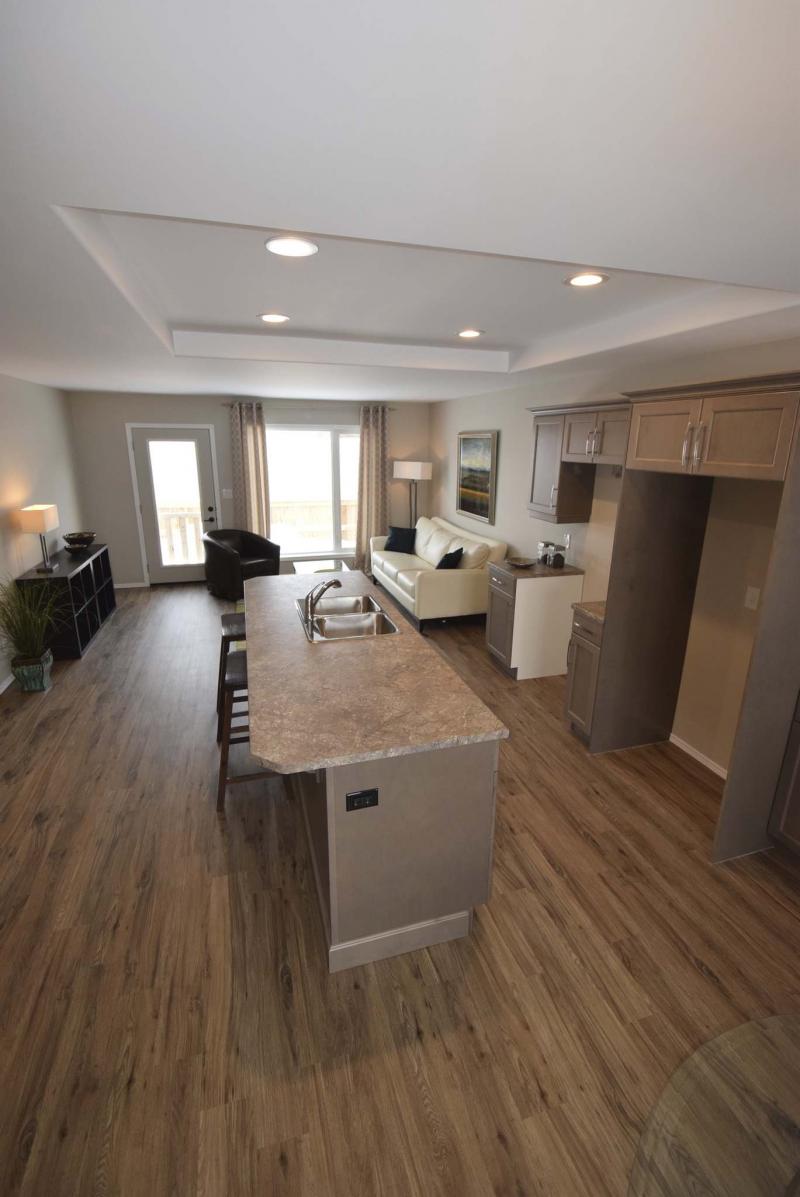 Housing options for young couples and empty nesters on tight budgets can be limited.
Thus, when a young couple is searching for a move-up home or empty nesters are looking to downsize, the choice often comes down to an older resale home or condominium; that's just the reality that comes with any budget south of $350,000.
With that in mind, Odessy Homes designed a raised bungalow called the Richmond 2, says Odessy's new homes sales representative, Lilita Klavins.
"Odessy's owner and designer, Rob Brosi, designed this home to be a condo alternative," she says. "The main level is approximately 918 square feet, while the basement offers well over 600 sq. ft. of usable space. It makes for a stunning starter, or a home that's ideal for empty nesters."
Klavins added there's a host of features that make the Richmond 2 a perfect fit for either demographic.
"It comes with an attached (20 x 22.5-foot) double garage, a yard and a basement — you don't get the attached garage with an older resale home, and you certainly don't get the yard and basement with most condominiums," she says. "This home offers way more storage space than a condo does. The lower level is just a wonderful space in and of itself."
Because the Richmond 2 is a raised bungalow, the home's basement features oversized windows that let in tons of natural light; even without lights on, it's a bright space, not a dark corner to be seen.
It also features a logical layout and excellent attention to detail (from a finishing standpoint), Klavins says.
"Aside from being such a well-laid-out area — it can easily accommodate another bedroom, a big rec room, four-piece bath and a laundry/mechanical/storage area — it's just so neat and tidy. The mechanicals (furnace and hot water tank) are tucked neatly off to the side, a feature that maximizes usable space, while perimeter electrical has been installed, with plug outlets ready to go."
That attention to detail carries upstairs, starting with the foyer, which is set six steps down from the main level.
"It's stylish and practical," she says.
"It comes with a (taupe) dura-ceramic tile floor, ample room to take off coats and shoes and plenty of closet space. You then get a hint of what's waiting upstairs, as the stairs feature the same beautiful vinyl plank flooring that runs throughout the entire great room."
The great room itself features an open-concept design that maximizes not only space, but also light. Huge tri-pane windows on the front and back walls create a crossfire of natural light, while the finishes — taupe walls, smoke maple cabinetry, rich-looking vinyl plank flooring and smart taupe laminate countertops — give the area a warm, contemporary feel.
"The ceilings are also painted white, not stippled," Klavins says. "You also get pot lights plus a gorgeous tray ceiling over the island. We went with a neutral palette because it allows people to come in and apply their own colours and personal touches."
While style plays an important role in making any great room livable, Odessy's design team didn't ignore a design ingredient that's equally as important: function.
More to the point, the great room's well-proportioned floor plan — the living room is 15 x 13.6 feet, kitchen 11.8 x 10 feet and dining area 11.8 x 10 feet — maximizes function. Flow between spaces is excellent, with the eight-foot island situated in the middle to act as the great room's anchor point.
"The island can seat two to three, while the dining area can easily hold a table for four to six," she says. "The living room is also a good size, with plenty of space for furniture and a nice-sized entertainment unit for your flat-panel TV. There's also a patio door on the rear wall that will lead out to a future backyard deck."
Then, there's a neat, tidy bedroom wing situated between the kitchen and dining room. Once again, the thoughtful design maximizes both space and function.
"All three spaces — master suite, second bedroom and main bath — are more spacious than you might expect, and there's even a huge linen closet tucked away next to the master suite," Klavins says. "The bathroom is very spacious and features a (taupe) dura-ceramic tile floor, (smoke) maple vanity and one-piece vinyl soaker tub/shower unit with light over top. It has a luxurious feel."
So, too, does the master suite, thanks to a trio of key design features.
"At 12.5 x 11 feet, it's larger than you might expect," she says. "Not only that, but it comes with an absolutely huge closet (in the neighbourhood of 10 feet wide), as well as two well-positioned windows that let in lots of light, but maintain privacy. The secondary bedroom is also a bright, good-sized space."
Even though the home is affordable — it can be built for as little as $309,900, with the show home (with upgrades) being priced at $319,900 — it isn't devoid of style. In addition to maple cabinetry, vinyl plank flooring and dura-ceramic tile flooring in the foyer and bathroom, it also comes with decor switches, high-quality light fixtures, central air and maple capping.
"At Odessy Homes, we never nickel-and-dime buyers," Klavins says. "We build homes that are filled with style and function and that offer incredible value."
lewys@mymts.net
Builder: Odessy Homes, Starlight Village (Transcona)
Address: 80 Margaret Swann Dr.
Style: Raised Bungalow
Model: The Richmond 2
Size: 918 sq. ft.
Bedrooms: 2
Bathrooms: 1
Price: $319,900 (Including lot, upgrades & GST)
Contact: Lilita Klavins, Century 21 Carrie.com, 204-987-2100 or 204-298-4707