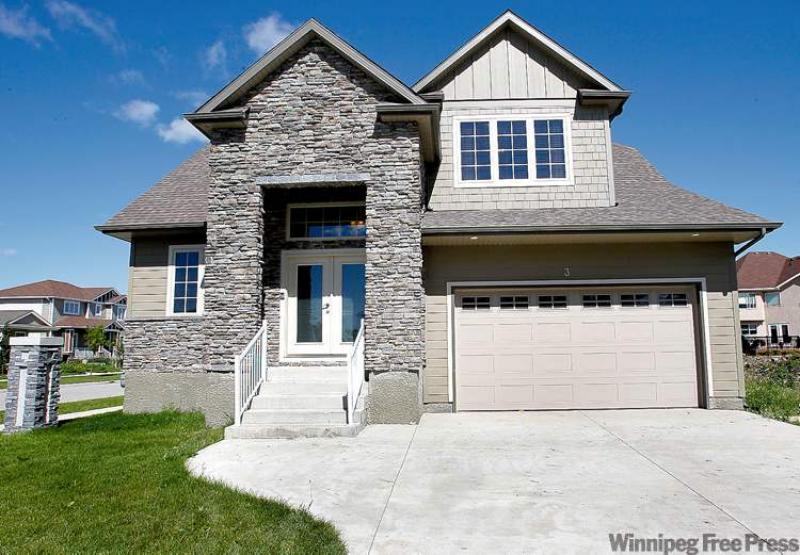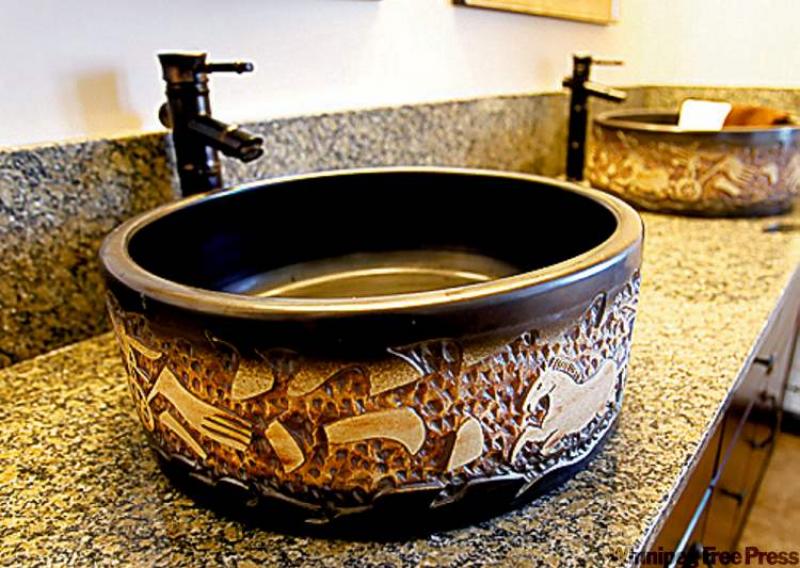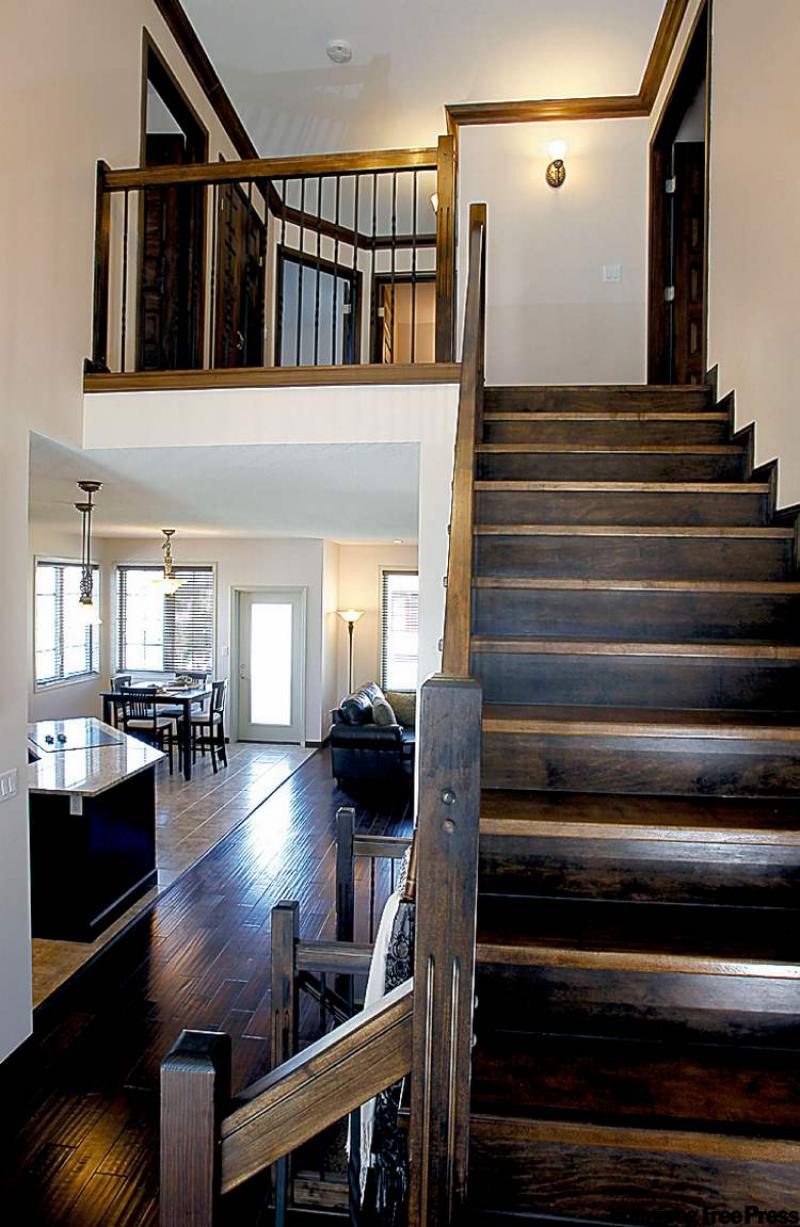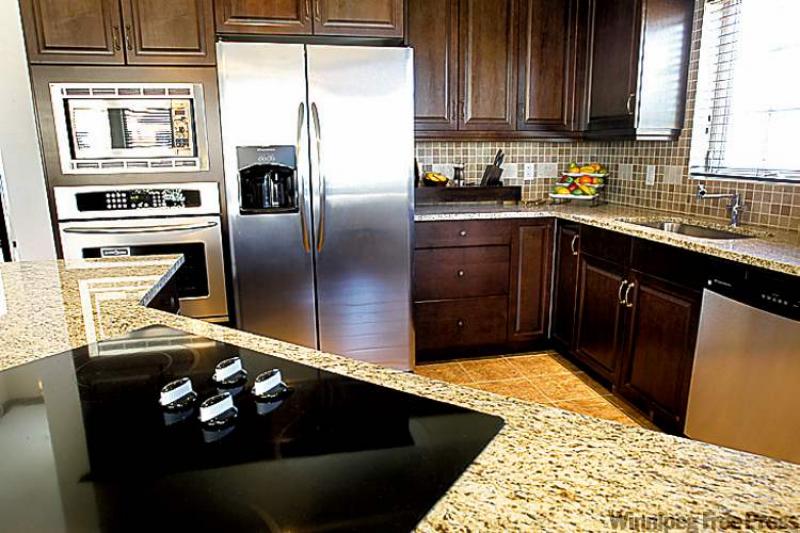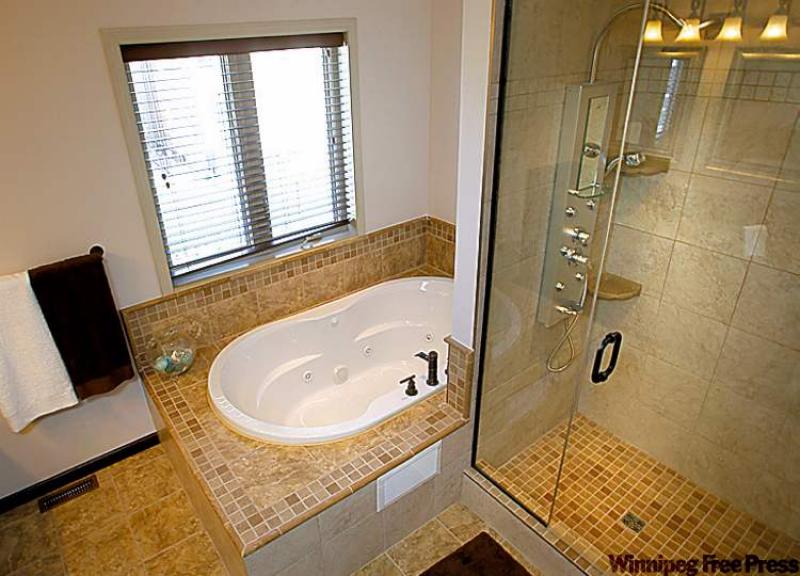 When you're the new kid on the block as a home builder, you face a pressing question: how to distinguish yourself from your competitors.
In the case of Tae San Homes -- a three-year-old company in the nascent stages of establishing themselves as a builder -- you make an effort to do things differently from both a service and design standpoint.
"Our goal is to meet continually with our clients -- each time it's the actual builder -- to determine the design of the home, and to make changes as we go," says Catherine Schellenberg, marketing representative for Tae San. "It's critically important to provide customers with the right guidelines through the whole process. That's the only way to guarantee they get the exact home that they want."
While service is great, it must be combined with a home that offers style and utility. Tae San's most recent show home -- The Norwood, a 2,290-square-foot two-storey design found at 3 Rooke Ave. in Bridgwater Forest -- scores on both fronts. A striking blend of modern and contemporary touches -- with a few Asian touches thrown in for good measure -- The Norwood is a novel, yet practical design.
"This home has a lot of traditional features, but is really a nice blend of styles," says Schellenberg. "It's simple but sophisticated. A lot of people love the uniqueness of the design."
Perhaps the most striking aspect of The Norwood is the finishing materials: dark, distressed oak hardwoods, five panel, hand-finished maple doors, dark maple cabinetry and (beige/black) granite counter tops. Add in a foyer and kitchen defined by beige ceramic tile (to offer a contrast to the dark hardwoods) and the result is a warm, character-laden interior.
"All those finishes are standard -- granite counter tops, tile flooring in the kitchen and bathroom and cabinets," she says. "The hand-scraped hardwoods are an upgrade, but customers can choose from oak or maple as their standard hardwood flooring choice. Our base package not only includes those finishes, but nine-foot ceilings as well."
Those finishes -- which include a grey/copper cultured stone fireplace surround in the living room and a wide, dark-finished maple staircase (with gorgeous wall trim, a little detail that makes a big style difference) that transports you to the second level -- are complemented by a floor plan that encourages seamless flow from space to space.
A prime of example of fashion meeting function is the open-concept great room. While most designers have plenty of space to work with, the space must be used well in order to make it function properly. In the case of the kitchen, two features stand out: an angled island and an expansive dinette area.
Had the island not been angled just right, the dinette area wouldn't have been nearly as spacious; additionally, there would have been less transition space between the kitchen and living room, an important feature when it comes to the rigours associated with family life and entertaining. Schellenberg says a pair of additional features further enhance the great room's livability quotient.
"Subtle details like the corner windows by the dinette and all the windows along the back wall make for a naturally bright interior," she says. "People have been impressed with the openness of the main floor. There's also a den off the living room (with access to the fireplace) that could be a bedroom, and the dining room (off the foyer) could also be used for other purposes depending on your needs."
Upstairs, the subtle -- yet significant -- finishing touches continue: dark-stained crown moulding on the ceiling, dark maple bannister with black metal spindles and the five-panel doors. Utility is also present, as the two roomy secondary bedrooms both benefit from walk-in closets and large windows. Coffee-coloured short-twist carpeting also goes well with the beige paint on the walls.
As it should be, the master suite is a separate space with ample room for a king-sized bed and lots of furniture; there's also a big walk-in closet and a huge, south-facing window to let in loads of light. Then, there's the spacious, well-appointed -- and different -- ensuite.
"It's got everything you need -- a jetted tub (set in ceramic tile), four-foot tempered glass shower with six body spray and rain-shower head and tan ceramic tile floor," says Schellenberg. "The dual (ceramic) sinks on the (dark maple) vanity are gorgeous with their texture and Asian-inspired equestrian theme."
Add in an ICF (Insulated Concrete Form) foundation, basement with 1,150 sq. ft. of space to develop to taste and you have a refreshing, functional -- and enjoyable -- design.
DETAILS
Builder: Tae San Homes
Address: 3 Rooke Ave., Bridgwater Forest
Size: 2,290 sq. ft.
Style: Two-storey
Model: The Norwood
Bedrooms: 4
Bathrooms: 2.5
Lot Size: 48' x 103
Base Price: $366,400 (GST not included)
Price: $549,900 (includes net GST; without developed basement)
Contact: Catherine Schellenberg, RE/MAX Professionals @ 477--0500