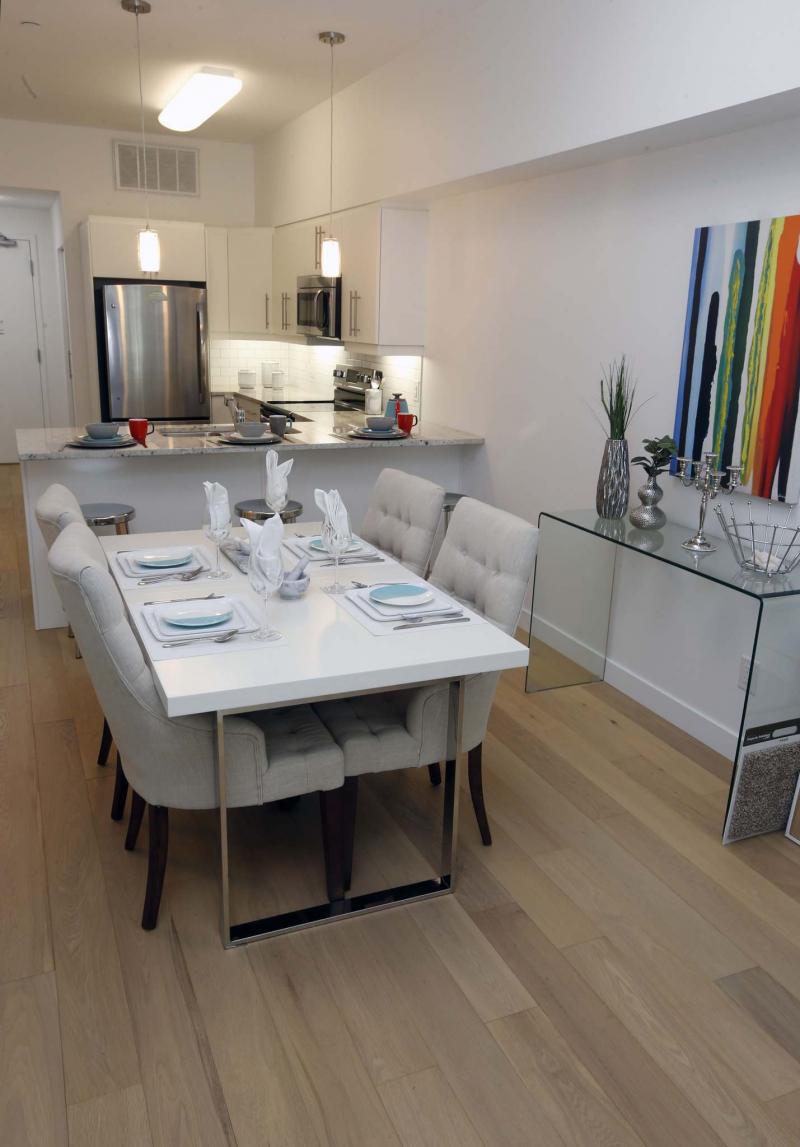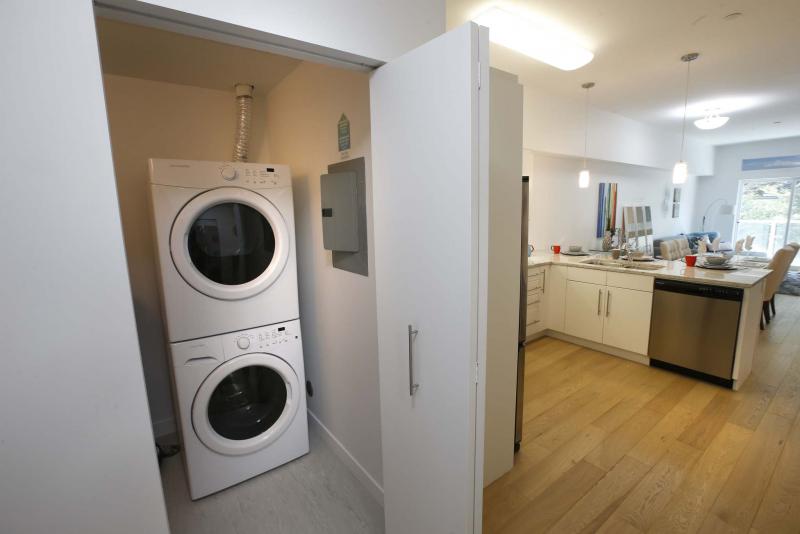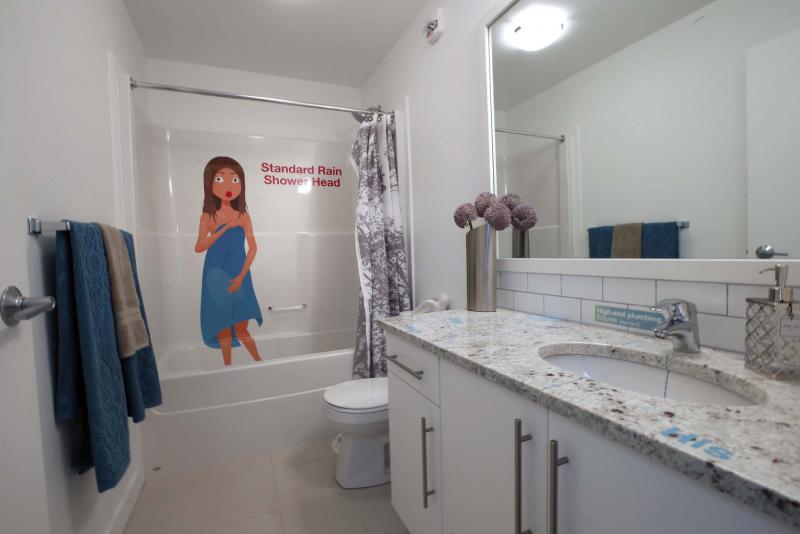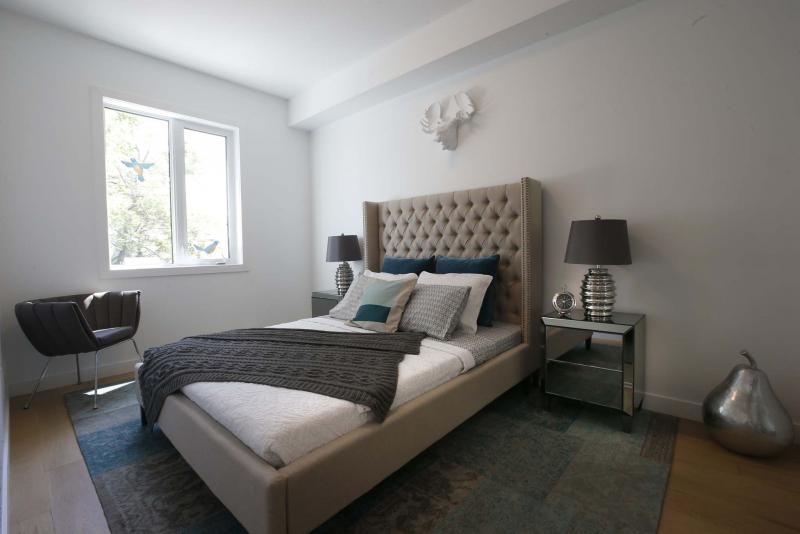 Several years back, the brain trust at Ventura Developments discovered an infill lot in the heart of Osborne Village.
Immediately, a concept was born: 24seven Condominiums, the name derived from the lot's superb location at 247 River Ave.
Just steps from amenities in Osborne Village and next to Mayfair Recreation Centre (tennis/basketball courts, gym, hockey rinks in winter) — and just a short walk from Fort Rouge Park — it was a perfect spot for a condominium development.
Once complete, it would feature a distinct urban ambience that would be balanced beautifully by a mature, walkable neighbourhood that was laden with character.
Not surprisingly, the project has been selling through extremely well, says Cornerstone Real Estate's Garry Hirsch, who's marketing the project with his wife, Debbie.
"As of this moment, we're about 70 per cent sold. When a project offers the kind of quality, style and location this one does, the suites don't take long to sell. We have two models left — a one-bedroom-plus-den (The Chelsea, 775 square feet) and a two-bedroom (The Gramercy, 850 sq. ft.)."
While reasonable pricing — the remaining units (depending on finishing level) are priced from $219,900 to $279,900 — is one reason for the brisk sell-through, a pair of other features have been also been responsible for driving sales, Hirsch adds.
"First of all, few — if any — projects offer the quality that Ventura projects do. The sound suppression rating in units at 24seven is as good or better than cement due to exceptionally well-insulated walls and ceilings and tri-pane windows that keep sound outside where it belongs. Masonry block wall construction has an S.T.C. (Sound Transmission Class) rating of 54; our wood frame demising walls, with insulation, come in at a rating of 60."
The second reason can be summed up in two simple words: floor plans.
"No question, the layout of each suite is exceptional. A ton of thought was put into them, making for suites that make the most of every inch of available space," Hirsch says. "Even though the suites aren't overly big at 775 and 850 sq. ft., they feel much bigger due to the way they've been designed."
Take the display suite at 369 Stradbrook Ave. (Village Junction Condominiums).
For starters, the foyer of the 850-sq.-ft., two-bedroom, two-bath Gramercy is more generous than expected at more than four feet wide; it actually widens out several inches as you move forward in to the kitchen. It's also a highly functional space with a double-coat closet on the right — and second closet to the left that houses the (full-size) washer/dryer and hot water tank — and offers space for shelving.
The main living area, meanwhile, is a bright, highly functional space. A nine-foot ceiling makes it feel larger than it is, while oversized sliding patio doors on its rear wall (which lead to a good-sized balcony with tempered glass border) allow plenty of natural light to flow inside.
A well-proportioned design then ensures that each area — kitchen, dining area and living room — are as user-friendly as possible.
The peninsula kitchen features a U-shaped interior that makes it easy to move around and create, while a breakfast bar provides seating for three; the centrally located dining area has capacity for a table for four to six; and the living room has ample room for a sofa, loveseat and entertainment unit. The patio doors then provide seamless access to the balcony.
"The finishes are just as exceptional as the floor plan," he adds. "In this (display) suite, all the upgraded finishes — granite countertops, under-mounted sink, tile backsplash, engineered hardwood flooring, tile flooring and granite countertops in bathrooms — cost around $10,000.
"We also offer another package that gives you select finishes for under $5,000 if you want to save a bit of money. Each suite comes with washer/dryer and four stainless appliances (base models with top-freezer fridges)."
Perhaps most impressive is bedroom size (in the Gramercy). The second bedroom is 10.6 x 9 ft., while the master suite is 13.3 x 9 ft.
"Not only are both bedrooms a real good size, but they both come with large windows and huge walk-in closets, features that you don't necessarily expect. And the bathroom (in the display version of the Gramercy) comes with a tile floor, soaker tub and (white) thermofoil vanity with drawer.
"Each suite has sprinklers for safety, and also gets central air and central heat. The area also has gas hook-ups on balconies for barbecues."
Residents will also appreciate a pair of additional amenities, Hirsch says. "There will be a main floor lobby/common space with a tile floor and glass walls that will allow you to visit with neighbours or just watch the world go by as you read and enjoy complimentary Wi-Fi.
"Parking (beneath the building) will be covered and partially enclosed, and there will be a modern elevator and dual staircases at each end of the building (with huge windows) for ease of entry and exit.
"This project has it all — quality, style, function, and convenience."
lewys@mymts.neT
Details
Builder: Ventura Developments
Address: 247 River Ave., Osborne Village
Project: 24seven Condominiums
Style: Apartment-style condominiums
Size: 775 sq. ft. to 850 sq. ft.
Bedrooms: One plus den (Chelsea); Two-bedroom (Gramercy)
Bathrooms: 1
Price: From $219,900 to $279,900 including net GST; no growth fees
Common Fees: $194 to $211/month; managed by Akman Management
Contact: Garry or Debbie Hirsch, Cornerstone Real Estate, 204-942-6636