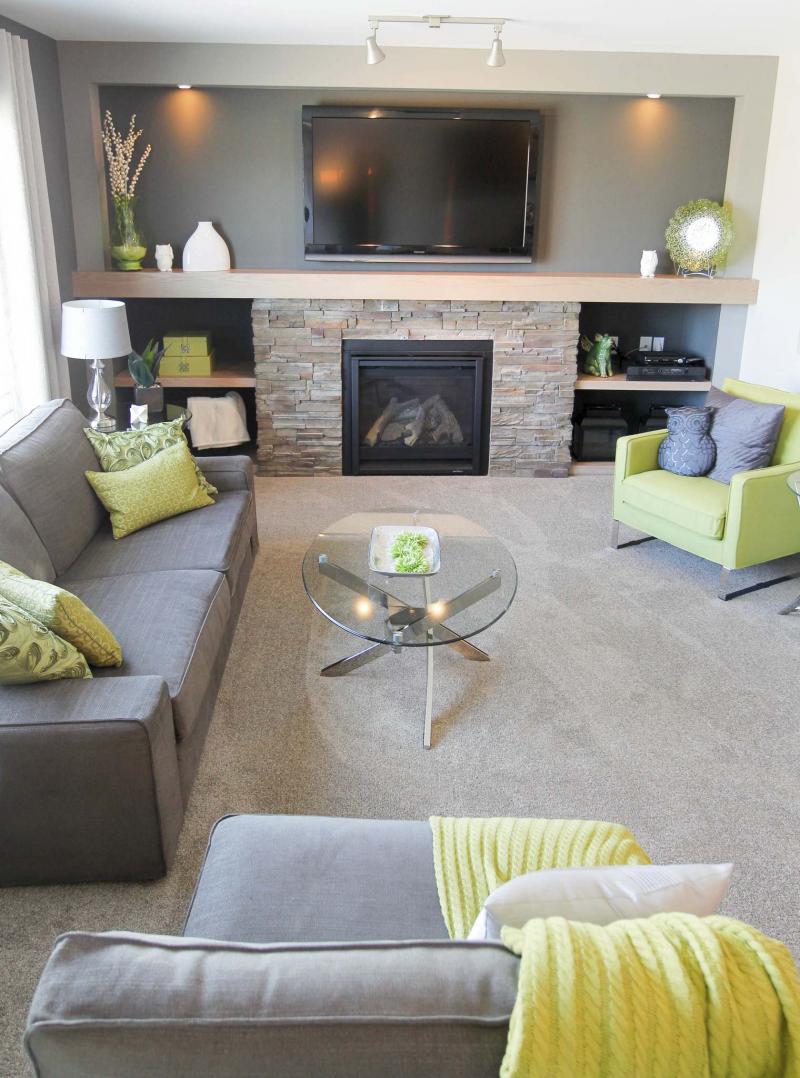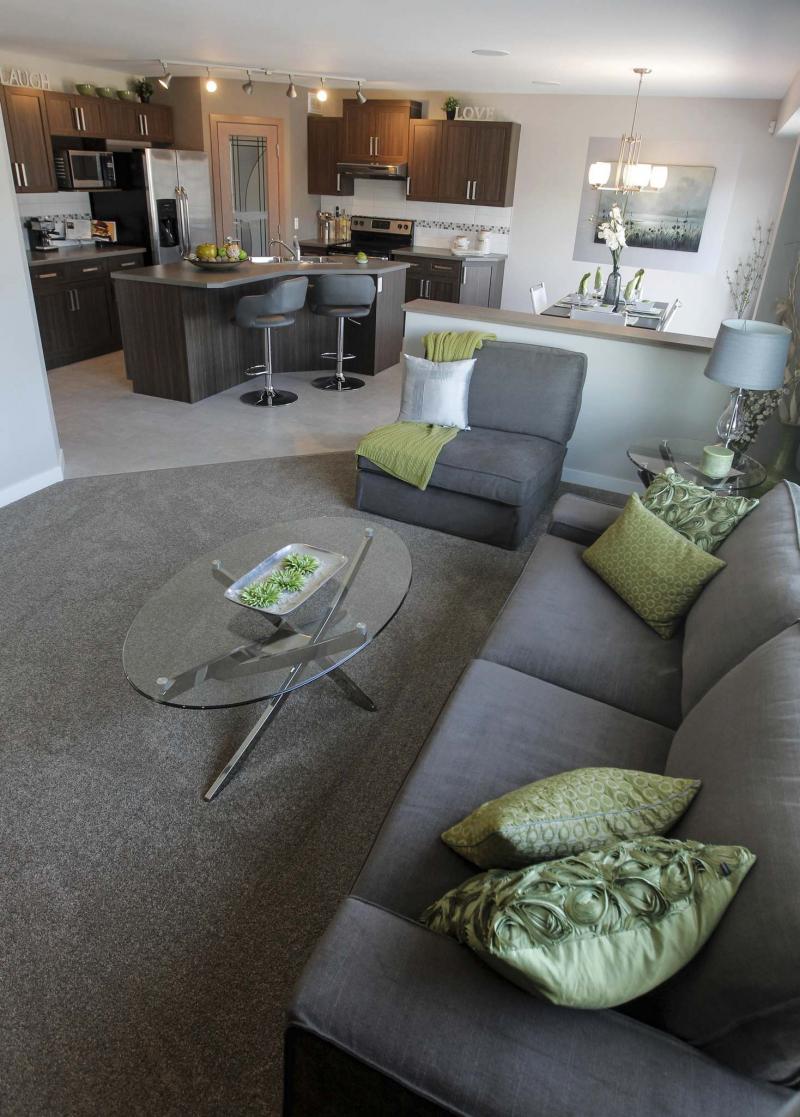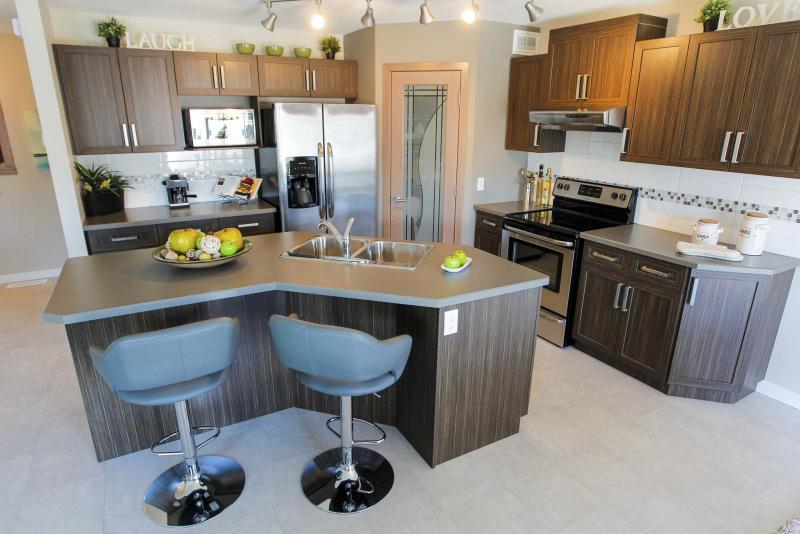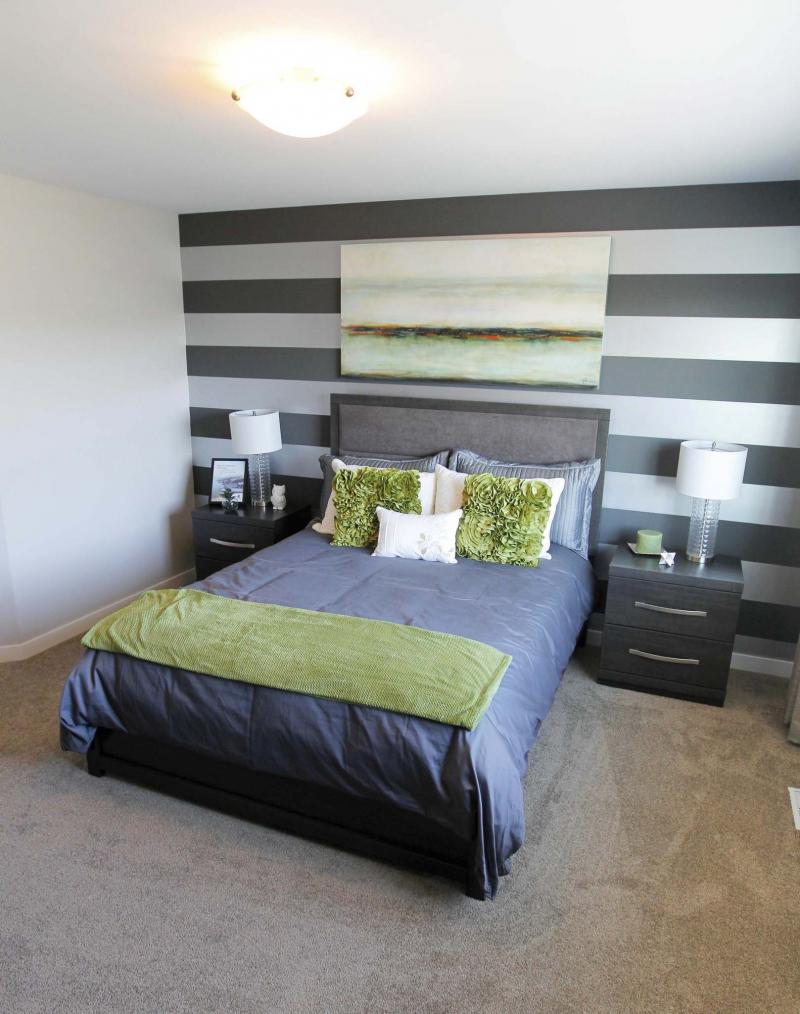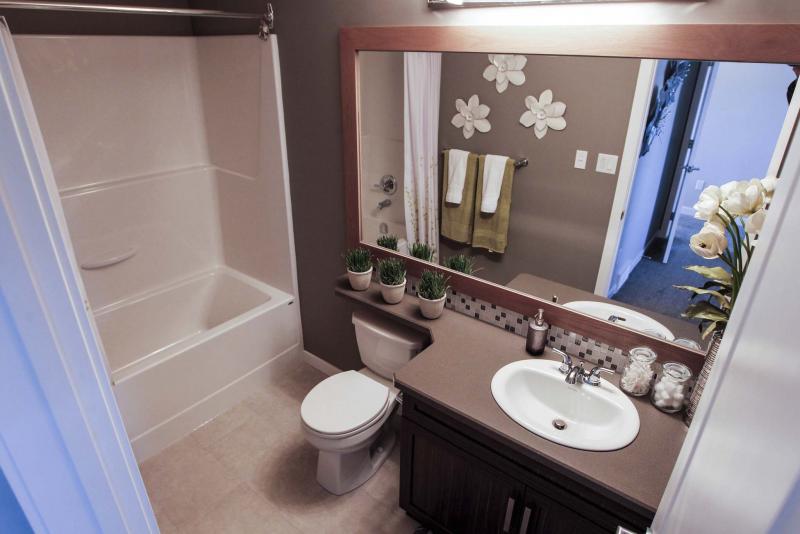 As exciting as brand-new home designs can be, proven designs can be equally as exciting.
That's because just as imaginative new designs can capture the imaginations of picky would-be homebuyers, so too do proven home designs. A prime example of a proven design that continues to sell briskly is The Biltmore V, a Randall Homes design that was conceived several years ago.
"With this home, people come in, go through it and say, 'Why does it feel so good?' " says Cal Swan, Randall's sales representative for the latest incarnation of The Biltmore V at 7 Larry Vickar Dr. East in Transcona's Devonshire Village. "There are several reasons why the home feels so good."
The first feel-good design feature is a subtle one, Swan says.
"I think one of the secrets to its great feel (in the great room) is its angled, 45-degree walls. They not only look good, but they also open up spaces. This home flows beautifully in the great room and the 45-degree walls play a big part in making for great flow from space to space."
Feature No. 2 is well-placed, oversized windows.
"Randall always puts in huge windows in every space — that allows light to flow nicely throughout the home, both on the main floor and upstairs," Swan says. "Look at the great room. There's a big window (as well as patio door to a future backyard deck) behind the dinette area off the kitchen and there's also a massive picture window on the family room's rear wall. There's even a large window on the (formal) dining room's side wall, a feature you don't often see."
Then, the creative imagination of Randall's design team is front-and-centre in the great room's overall design, which is characterized by a floor plan that's open, yet subtly segmented to provide an ideal balance of flow and separation.
"I love the design of the dining room," Swan says. "Not only do you get the extra window, but you also get cut-outs on its rear wall that let in light from the family room, while another cut-out on its front wall lets light flow in from the foyer, yet defines the space."
Meanwhile, the adjacent foyer is wide and welcoming and is set next to a set of three steps that take you down to a separate area that seamlessly houses a powder room, closet and door that provides entry to the attached double garage.
"Setting the space down three steps makes for a lower entry that provides a nice, functional break between the foyer and kitchen. Lowering this area by three feet actually lowered the laundry room upstairs. It also made for a garage that has no stairs — you just walk straight in at ground level, a feature that people really love."
The great function found in the sunken landing is amplified upon in the great room. In essence, it's an ergonomic marvel, featuring a spacious kitchen that's defined neatly by an angled island that features a double sink and recessed breakfast bar for two.
Just steps from the kitchen is a roomy dinette area for four next to the aforementioned (sliding) patio doors. The dinette is separated neatly from the nearby family room by a one-third divider that features not only a book case/display area (that faces in to the kitchen/dinette areas) but a wine rack on its end.
Swan says most of the finishes and design features you see in the great room come standard.
The island comes standard along with 10 cabinet choices — in this case cabinets are a rich-looking espresso thermofoil — the bookshelf/wine rack divider, smart taupe vinyl flooring and medium taupe carpeting in the family room, he says.
"The oversized windows are standard, too. The only upgrades are the (cultured stone) fireplace, tile backsplash and pantry door."
Another standard feature — an extra-wide staircase — leads upward to The Biltmore V's second floor, which is preceded by a laundry room with 11-foot ceiling and large window on a landing placed between the two sets of stairs that comprise the staircase.
Thanks to a huge window over the staircase — as well as a large window on the rear wall of a loft area directly across from the stairs — the home's upper level is just as bright as its main level. Swan says most families opt to keep the loft.
"The split in favour of keeping it is about 80 per cent to 20 per cent," he says. "It's the perfect size for a sectional, coffee table, TV and computer desk."
Last but not least is the master suite, which, like the two secondary bedrooms, is very spacious — and well-appointed.
"It's not only bright and big (13 feet by 16.8 feet), but it also comes with a beautiful four-piece ensuite (with soaker tub/shower combo and espresso thermofoil vanity). The walk-in closet is also a nice size, too. This home continues to sell so well because it's the total package, offering space, style and incredible function," Swan says.
lewys@mymts.net
Details
Builder: Randall Homes
Address: 7 Larry Vickar Drive East, Devonshire Village (Transcona)
Style: Two-storey
Model: The Biltmore V
Size: 1,796 sq. ft.
Bedrooms: 3 plus loft
Bathrooms: 2.5
Price: $459,900 (Including lot & GST)
Contact: Cal Swan, Sales Consultant, 204-223-3322