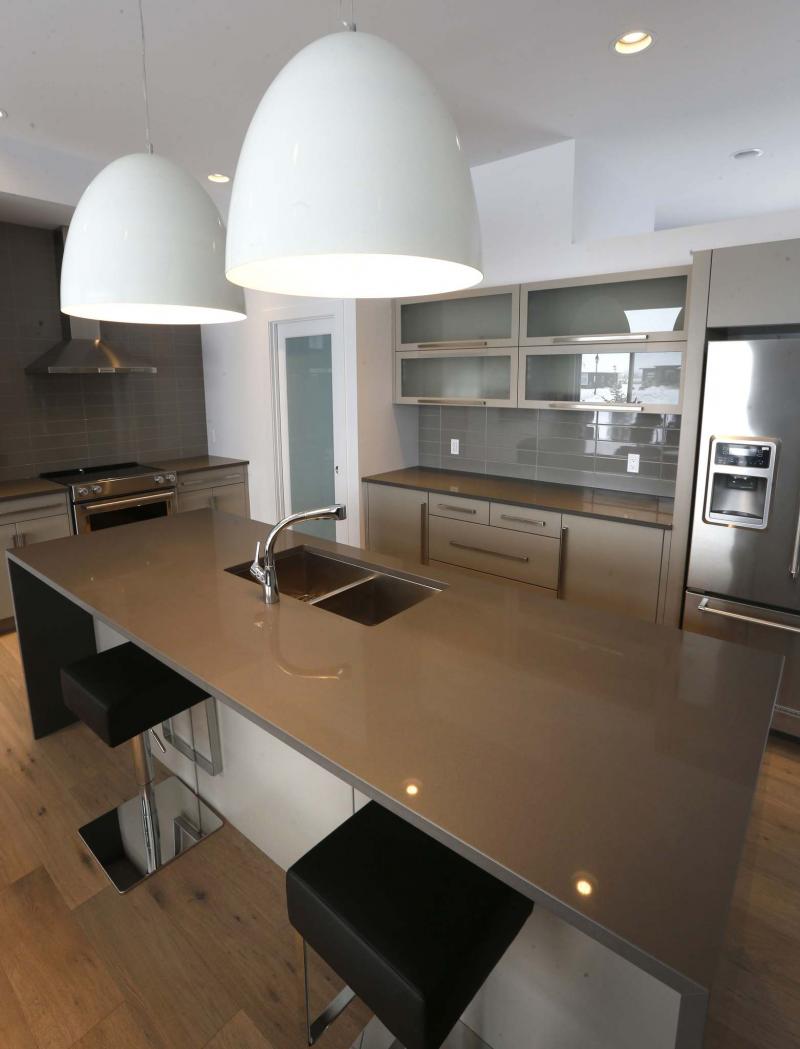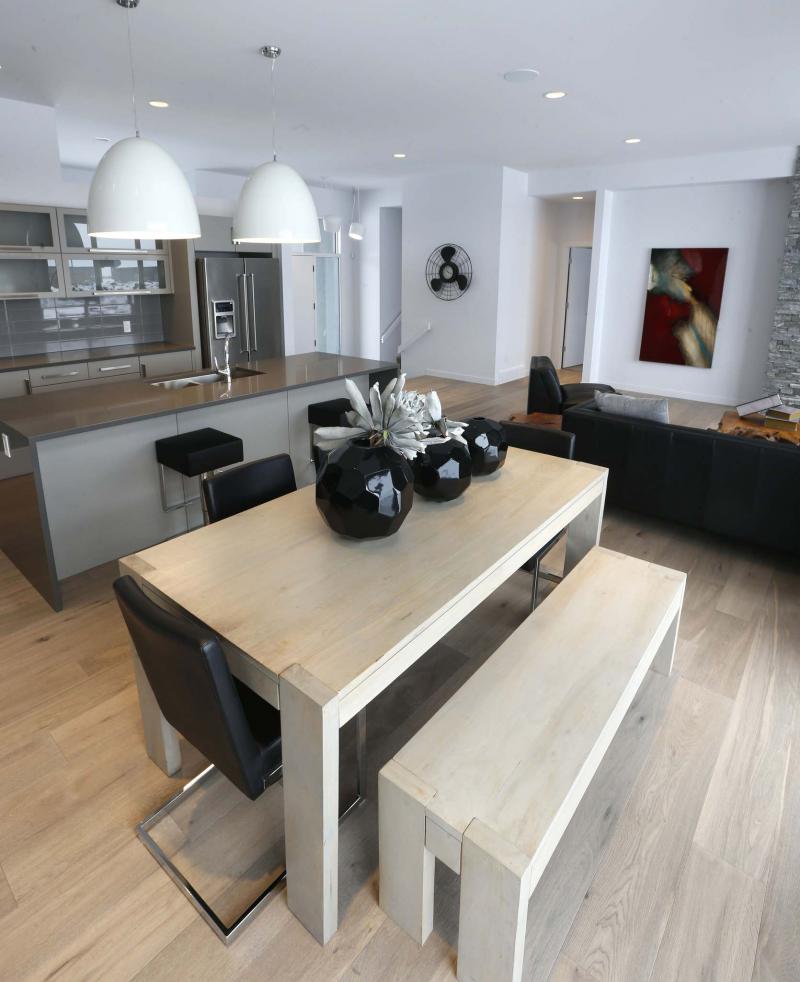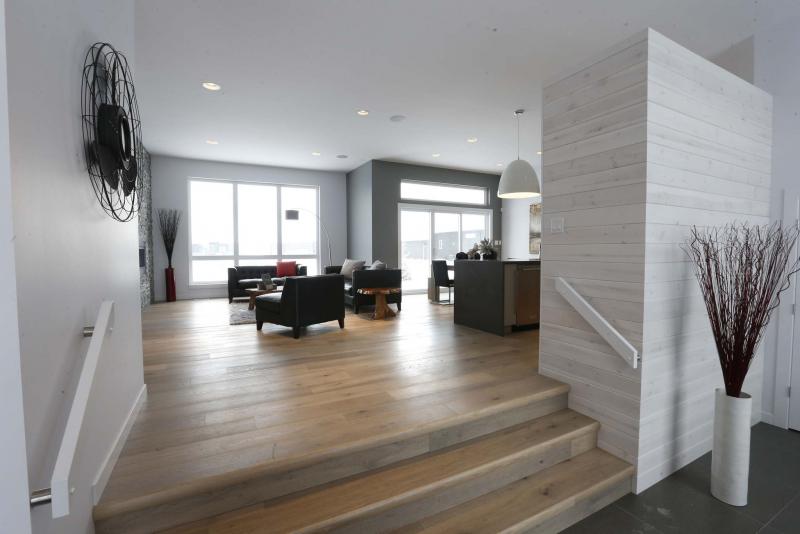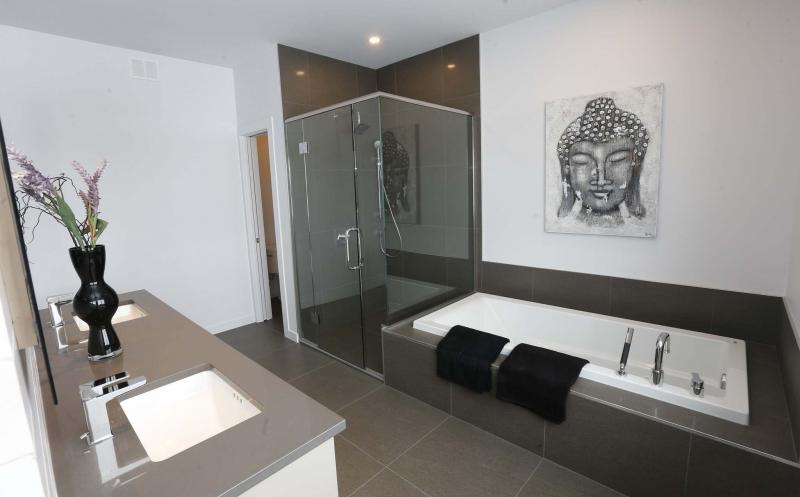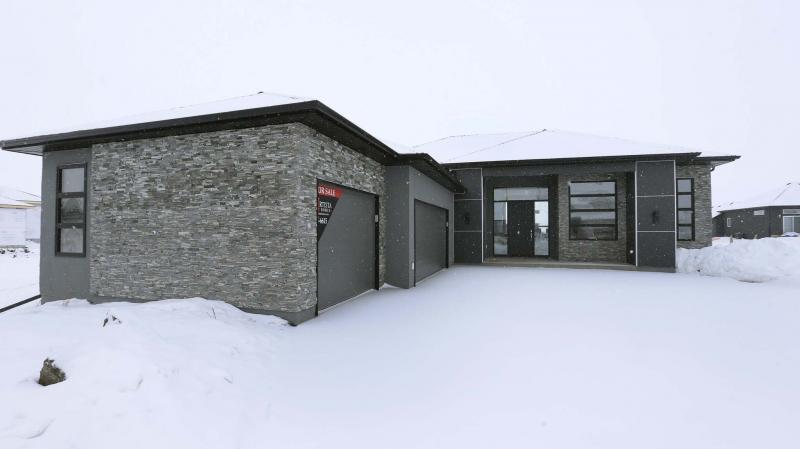 Question: how do you build a home that appeals to everyone?
While the answer to that question isn't simple, the short answer would be to conceive a design that is, above all, functional. From there, you would complement that inherent functionality with style and utility, all within a design framework that's simple, yet efficient.
That's exactly what Artista Homes has done with 34 Dovetail Cres. in Oak Bluff West, says Artista's sales representative for the 1,884 sq. ft. bungalow, Jennifer Gulay.
"The design of this home is simple and functional — I think it shows just how effective such a practical, uncluttered design can be," she says. "Because its design is so good, it's a home that appeals to both families and empty nesters."
That broad appeal can be attributed to an intelligent, all-encompassing floor plan that brings a collection of desirable design features together in seamless, striking fashion. The home gets off to a bright, functional start with its generous, sunken foyer.
"It's set down three steps, which separates it nicely from the great room," Gulay says. "There's lots of room to take off coats and shoes, while the high ceiling adds to the feeling of space, and the (24-inch-by-24-inch) taupe tile floor is elegant and easy to maintain."
Then, a novel design feature comes into play off to the left of the foyer: a secluded wing that deftly houses a mud/laundry room, four-piece bath and two bedrooms.
"A lot of people really like this feature; it provides separation (between the secondary bedrooms and master suite), yet it still feels like it's a part of the home," she says. "Both secondary bedrooms are a good size, while the bathroom comes with a soaker tub, tile floor and maple/quartz vanity. The mud/laundry room is a great space with enough width for a bench to the left and niche for washer and dryer on the right. It also has two big closets and a door that leads to a huge three-car garage."
From there, entrance into the great room is about as seamless as you'll find in any home.
The reason? None other than a 10-foot-wide entrance that kills two birds with one stone from a design standpoint.
Not only does the ultra-wide entrance make it ridiculously easy for multiple guests to access the great room, but its abnormal width accomplishes something else, Gulay says. "It allows tons of natural light to flow into the great room from the front door, which is surrounded by oversized side lights and a transom window (above). There's also a huge three-piece window next to the lower-level stairs that adds to the amount of light that comes in from the front of the home."
Likewise, the rear of the home is glass-infested: there's a large picture window on the family room's rear wall, while the dining area — which is separated neatly from the informal dining area by the family room's cantilevered rear wall — is set next to triple sliding patio doors that lead out to a deck designed for grilling.
Add in a 10-foot ceiling and you have a great room that's spacious, light-filled and, while predominantly open, subtly segmented, Gulay says.
"A nine-foot island (with seating for three to four and double sink) defines the kitchen, while the staggered wall between the family room and dining room separates those spaces. The finishes are gorgeous — warm, engineered wide-plank oak hardwoods, (Cirrus) grey maple cabinets, (taupe) quartz countertops, (grey) tile glass tile backsplash and Euro cabinets over the counter opposite the island."
She adds that the area is well-suited to entertaining, or just hanging out with the family.
"It can work for everyone, with all its space and understated style. You can seat six to 10 in the dining area, and the family room, with its cultured stone fireplace, is a great area to gather after dinner to visit or watch a movie. All the elements come together to make for a functional, cosy great room."
Gulay says the space located off the family room isn't half bad, either.
"I absolutely love the design of the master suite because it differentiates the home from others in a big way, as it has a wood-panel feature wall between the bedroom and ensuite. It's a great design feature that works beautifully in two ways."
And how. First, the wall divides the bedroom neatly from the ensuite while providing entrance on either side.
Second — and possibly most importantly — it allows light from the three picture windows on the bedroom's rear wall to flow throughout the suite in uninterrupted fashion, making for a pair of naturally bright spaces.
Meanwhile, the ensuite has a definite spa-like feel. "It's everything you'd want in an ensuite with a jetted soaker tub, custom glass/tile shower, tile floor and maple/quartz vanity with soft-close doors and drawers (just like the kitchen). There's also a large walk-in closet with all kinds of built-in (oak veneer) storage."
If additional living space is required, there's another 1,600 to 1,700 sq. ft. available to turn into another bedroom (or two), rec room, bathroom and storage.
"With around 3,500 sq. ft. of livable space, a simple, functional floor plan and gorgeous finishes, this is a home that can work well for families, empty nesters or anyone in-between," Gulay concludes.
lewys@mymts.net
Details
Builder: Artista Homes
Address: 34 Dovetail Cres., Oak Bluff West
Style: Bungalow
Size: 1,884 sq. ft.
Bedrooms: 3
Bathrooms: 2
Price: $679,900 (Including lot & GST)
Contact: Jennifer Gulay, Royal LePage Alliance, 204-855-5500