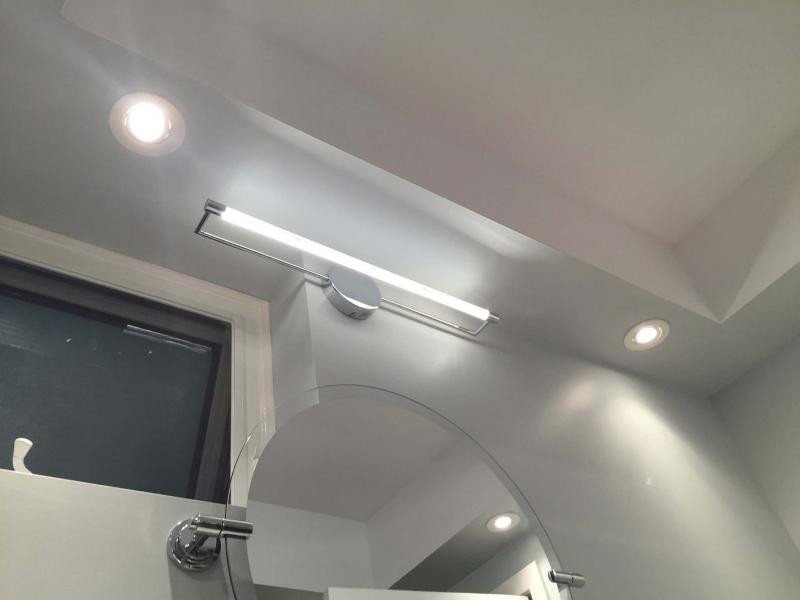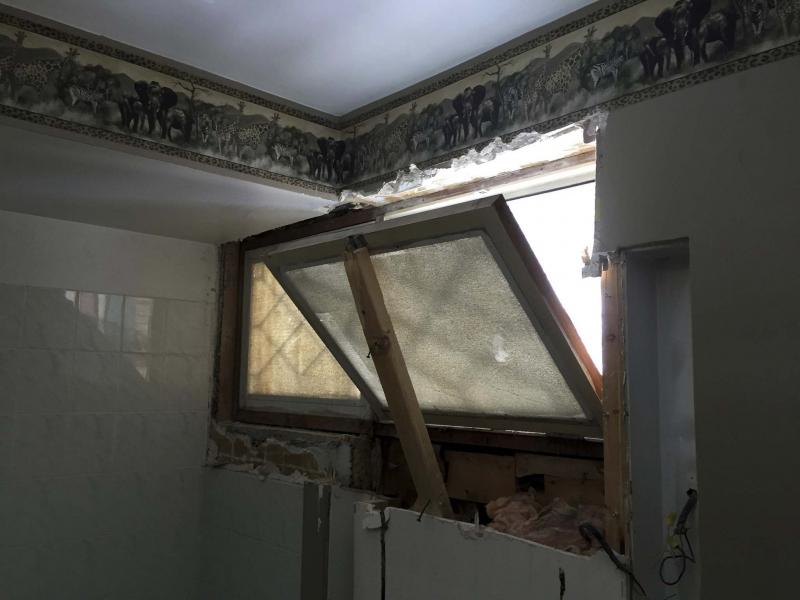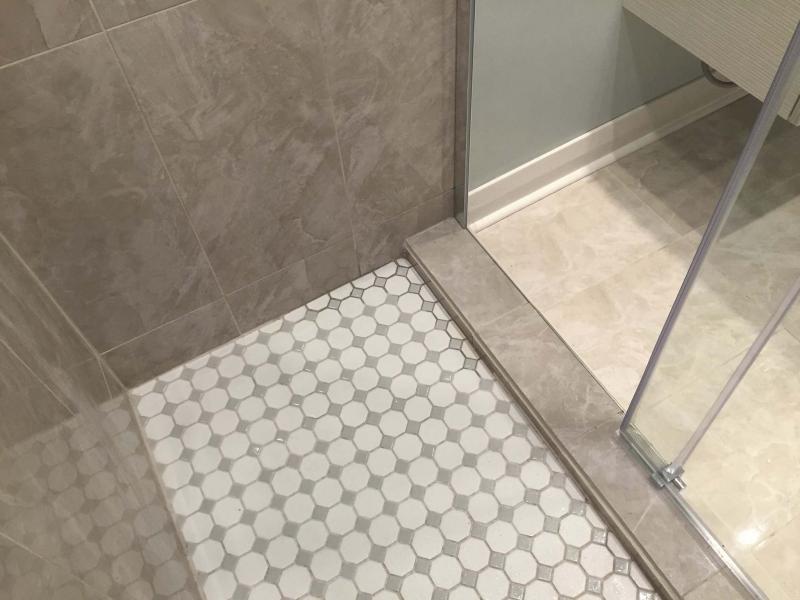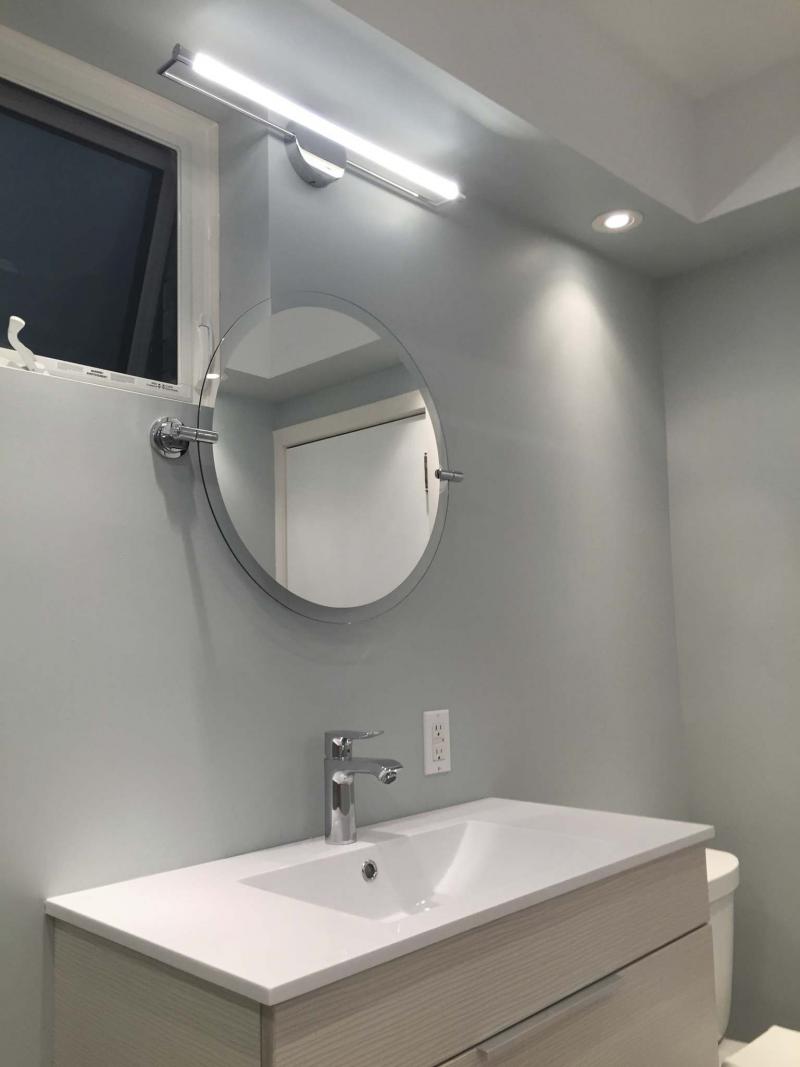 Older homes present many unforeseen challenges during any renovation process.
As construction methods and building materials have changed throughout the years, merging old and new may not always be as easy as it seems.
This can cause delays and lead to unforeseen costs, so homework and preparedness is key.
I completed several projects in the Lakusiak residence last spring — including the rec room, lower level bathroom and front foyer — prior to starting their master bedroom with an ensuite three-piece bathroom remodelling.
On numerous occasions, while working on Lynn and Gene's house that was built in 1952, I encountered some old-school construction methods. For example, thick plaster walls set over an even thicker layer of concrete and mesh backing — as well as some pretty ugly-looking plumbing.
There was no doubt their ensuite project would present many similar obstacles.
Lynn had been contemplating whether to expose a window in their ensuite — it had been covered up long ago, prior to moving in.
The concern was the position of the window and whether it would affect the shower stall.
Upon further investigation, I determined that a new window unit, with a left side that remains static and a right side that opens outward from the bottom, could easily be custom ordered to specification. And for the Lakusiaks, the prospect of natural light and fresh air during the milder seasons were cause for some excitement.
I began the demolition prep work to expose the existing window and framework immediately. Ken Dudeck at Paramount Windows was tasked with an order to manufacture the custom window, as well as having it installed before the main remodel could begin.
Paramount did not disappoint — the window was perfectly designed. And once it was installed, the demolition continued. As expected, the walls had been layered with thick plaster, mesh and concrete. The back wall was also built with different depths, as though there had been a bathroom reno in the past — the wall had been built out slightly.
At any rate, I stripped down most of the bathroom walls to the studs, to expose all of the plumbing and wiring that would eventually be adapted to meet the requirements for the new design and layout.
Lynn recalls, "there were a few renovation challenges to overcome, we live in a mid-century modern home."
She then added "as best we can, we have tried to keep things as authentic as possible."
Unfortunately, the mint green, cast iron tub and matching vanity were not part of the new design and I removed them for recycling. I began the remodel with an empty space and walls exposed.
I rough-plumbed the walk-in shower stall and wall mount vanity by slightly repositioning existing copper feeds and replacing old drainage pipes with ABS. The new ensuite design called for an increase in electrical instances; I placed eight LED pot lights on a fader switch in the boxed ceiling design for ambient lighting, a light fixture above the vanity mirror and another above the medicine cabinet on the opposing wall — controlled by two separate switches — and introduced a new light fixture in the shower stall. In addition, I replaced the ceiling exhaust fan's motor, but kept the old housing.
I reframed the walls slightly to account for certain changes to the existing walls, then drywalled, taped and mudded them.
I used corner bead on the boxed ceiling and window cavities to create attractive 90 degree edges, which made the painting colour decisions easy — white bathroom paint was chosen for the ceiling inset, and a soothing pale aqua color was Lynn's choice for the underside of the boxed ceiling and walls.
Lynn and Gene provided the tile for the shower stall and bathroom floors — a mosaic tile lines the shower floor. I installed the wall-mount vanity, the pivoting vanity mirror, the medicine cabinet, the shower and sink faucets, lighting fixtures and the toilet once the grout had set. Then I tied-in the plumbing and tested it.
A sliding barn-style glass shower door was selected to allow all available natural light to shine through, uninterrupted — we all agreed that the newly introduced double-window worked out better than expected. And with baseboards and casings in place, the remodel process was complete.
During a recent conversation with Lynn regarding an upcoming reno project in their laundry room, I asked her how she liked the newly renovated ensuite.
"Ah man!" she blurted, "I'm loving my new bathroom."
Lynn was also quick to add "exposing the bathroom window that had been closed over for so many years is the BEST part of this bathroom remodel — I love, love, love my bathroom."
It is extremely important to discuss all aspects of any proposed project thoroughly with your contractor, even when you think something may be too difficult — or even impossible — to achieve.
Lynn and Gene's ensuite was getting a make-over, no matter what. Had they not mentioned the existence of the 'hidden' window, they would have missed out on what has become the ensuite's most attractive feature — a new double-window that lets in natural morning light and a gentle breeze. Now that it's so prevalent and functional, it's hard to understand why it was covered up in the first place.
The Lakusiak laundry room reno chat is set for next week sometime. I wonder if there are any other hidden windows.
BossEnterprise@outlook.com