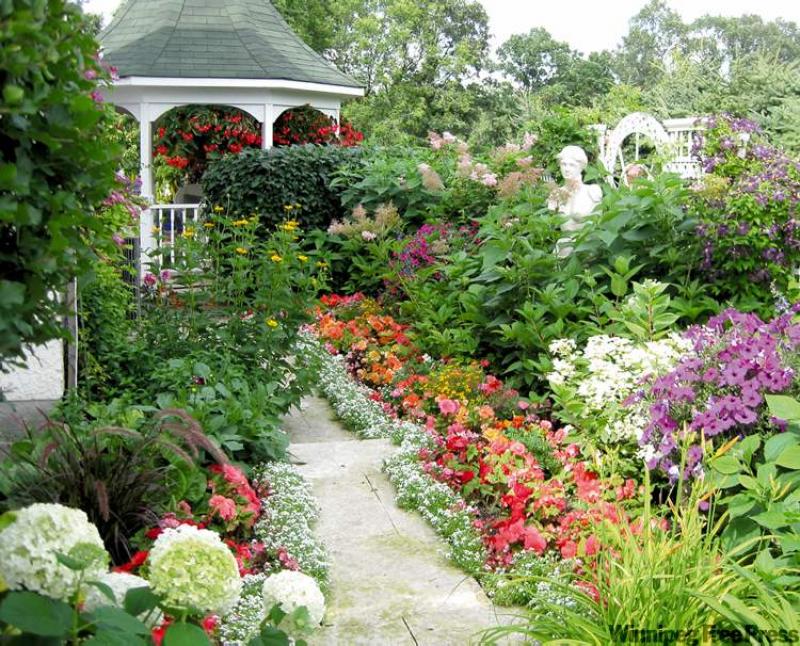 Curb appeal is to a house what a first impression is to one human being when meeting another and yes, it is true you cannot give a second first impression.
It is the allure of a home from the exterior that succeeds in drawing in visitors and potential buyers. Many factors contribute to a winning curb appeal, such as fresh paint, manicured lawns, shrubs and trees and the lack of clutter. One of the most effective ways to increase your home's resale value and realize the best return on your investment is through an attractive landscape.
Potential buyers will use the appearance of a home's exterior as a gauge for what they can expect when they walk through your front door. Walk across the street and look at your landscape from all angles with a critical eye. Peeling paint, overgrown plants, a weedy lawn or a cracked sidewalk with weeds protruding through the concrete creates a negative first impression that will result in fewer showings, your home being on the market longer and possibly a lower sale price.
Whether you live in a single family home, townhouse, condominium or are selling a commercial property, all segments of the real estate market can benefit from good curb appeal.
I recommend a good landscape plan as part of your overall investment portfolio. The planting of trees and shrubs can be effective in reducing noise levels, blocking an unpleasant view and result in greater efficiency in heating and cooling your home. Besides the potential return on your investment, optimizing your outdoor space through the imaginative use of styles, features, plants and ornaments provides aesthetic appeal and personal enjoyment.
An under- or over-developed yard can have an adverse effect on a home's resale value. If the yard is too large and the flower beds too numerous or complex, a prospective buyer who may be a fair-weather gardener can be intimidated by the costs of upkeep. Conversely, if a property is neglected or underdeveloped, the potential buyer may be dissuaded from purchase because of the costs involved in developing or completing the landscape.
Before planting, keep in mind the mature size of any shrubs or trees. The privacy a shade tree and its large, leafy canopy affords, for example, is always tempting; however, that same tree, once mature, can block interior light or a gorgeous view. Its roots may disturb basement foundations, concrete work or sewers.
Important considerations when developing your property include not only compatibility with our local environment, but also the time available for proper maintenance. Your landscape plan does not have to be cost prohibitive, complicated or time-consuming. If you lack the expertise, keep it simple and manageable.
In 2009, I was honoured to serve as the president of The Winnipeg Realtors Association. Winnipeg Realtors is now a major sponsor of Take Pride Winnipeg and its Winnipeg in Bloom contest, which proudly presents an annual Curb Appeal Award. This involvement speaks to the importance of curb appeal and its impact on the community we live in.
They say people have just 25 seconds to make a first impression when meeting someone new. The same applies to the curb appeal of a newly listed home when it is placed on the market and potential purchasers are coming up the front walk to view it.
Make sure you are putting your home's best face forward because if you leverage your home's curb appeal today it will smile on you with more home equity and an increased property value tomorrow.
Deborah Goodfellow is past-president of the Winnipeg Realtors Association and a broker/Realtor with Goodfellow & Goodfellow Real Estate Ltd.