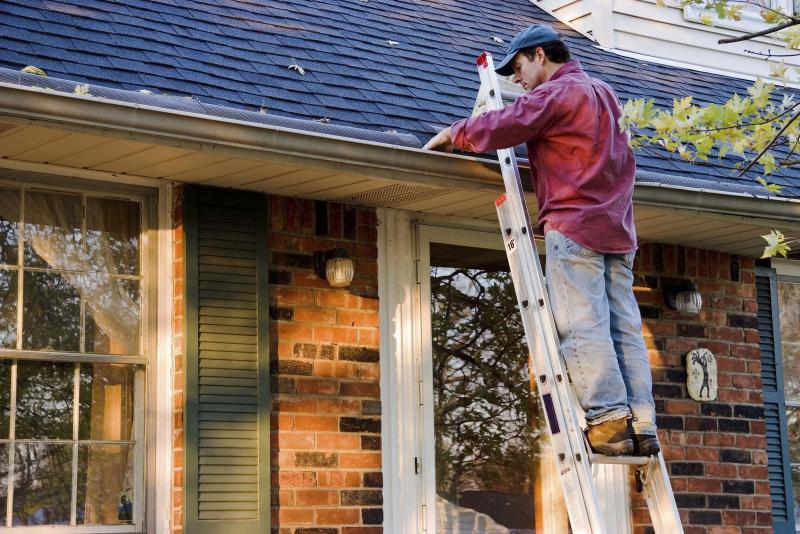 Question: I have a problem with the exterior gutters on my home. They are still perfectly good, but they are pulling away from the roof because the fascia boards behind them are rotted and the support nails no longer hold. I've called several gutter companies, but all they want to do is replace the gutters for several thousand dollars. They told me that it would cost just as much to replace the fascia boards and put back the old gutters.
I also called a few general home handymen and got some initial verbal estimates of a little less than US$1,000 to replace the fascia boards and reuse the existing gutters, but then never heard back from them. So I'm not sure what the best option is. Do I really need to have the gutters and fascia boards replaced, or is fixing the fascia boards and remounting the existing gutters a viable option?
Answer: One problem is that although it is theoretically possible to reuse old gutters, doing so without bending them is very tricky. The metal is thin and kinks easily. Imagine the challenges if you were up there on a ladder trying to do the job yourself. No repair person wants to set up a situation in which the customer is likely to get angry if something goes wrong. So if you hire someone who's willing to try to reuse the gutters, you might want to make it clear that if that turns out to be infeasible, you are prepared to get new ones. Get bids for both options before you begin.
One trick that some people have used to reduce the risk of bending is to put bags of sand on the roof near the edge so that the gutters can be lifted over them and held up on the roof rather than being dropped to the ground, while the fascia repairs are made.
Your extensively rotted fascia boards, plus the fact that the nails are pulling loose might actually increase the chance that your gutters can be reused, said Agustin Sotero, owner of Sotero Building, a contractor in Manassas, Va., that focuses on roofing, gutter and siding work.
"If the fascia board is new, sometimes it's hard to remove the gutters," he said. "They bend." Nails come out easily from rotten wood.
Sotero said he would give you two estimates — one for reusing the gutters, another for replacing them. But he said the price usually isn't that much different and he advises people to put in new gutters.
— Washington Post