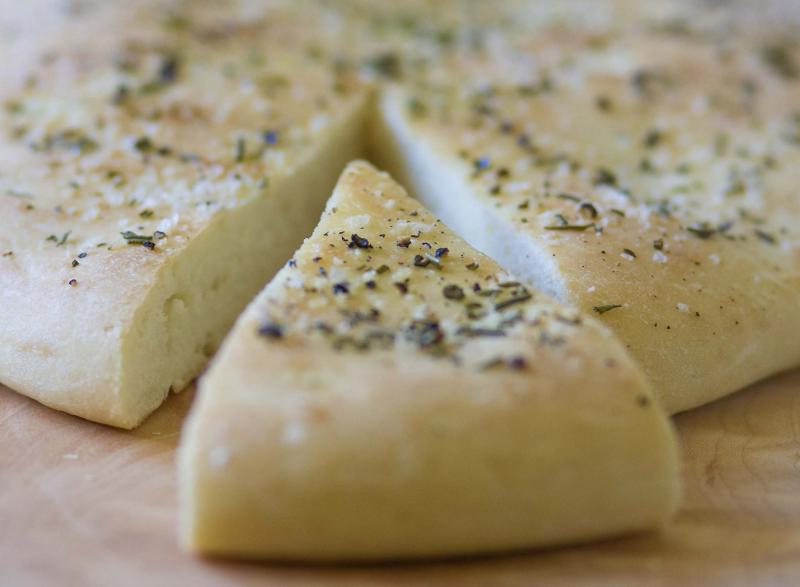 QUESTION: I tried focaccia bread at an Italian restaurant and loved it. What are the herbs used to flavour focaccia bread?
— Thanks, Arial
Answer: Focaccia is a wonderful alternative to garlic bread and pairs well with pasta dishes! In addition to topping the bread with mushrooms, Parmesan cheese, green or red onions and/or tomatoes. Also, sprinkle one or more of the following herbs onto bread to give it bursts of flavour: rosemary, garlic, pepper, basil, oregano and/or salt.
QUESTION: I recently read one of your tips indicating that newspaper can be used as compost. I understood that only black-and white-newspaper should be used as compost, not coloured print. Please clarify.
— Thanks, Maureen
Answer: Like so many other topics in this world there is a percentage of controversy that goes along with it. Composting is no exception, however according to epa.gov/compost the American government does not specify whether newspaper ink must be exclusively black. Many gardening experts agree that modern print ink is no longer toxic and therefore safe to use in gardens.
For maximum compost activity to occur, combinations of green (nitrogen) and brown (carbon) are recommended, but even the ratio of brown to green cannot be agreed upon. Therefore, experiment to make sure that the compost heats up properly. Newspaper falls under the category of brown compost matter; as does corn stalks, dry leaves and straw. Examples of green compost: grass clippings, coffee grounds and food scraps.
QUESTION: I need advice on a stubborn carpet stain. The carpet is a medium-beige colour and I found a dark stain on it under our couch. I do not know what the stain is but it looks like cola, coffee or some other dark liquid was spilled. I tried cleaning it with a mixture of Dawn dish soap, vinegar and water but after soaking and scrubbing, the stain is still there. It is a little bit lighter but still obvious. Can you please help me?
— Thank you, Angie
Answer: Here is a favourite formula from my first book, I have changed the amounts somewhat and used this formula many times for pet, food and plant stains. In my experience, no damage has ever occurred and the results have surpassed any of the commercial cleaning agents. However, use at your own risk, you may want to test a small area of carpet before applying the recipe. Some stains are impossible, but coffee and cola are not difficult to remove.
Step 1: Mix together 1/2 tsp. clear dish soap and one cup warm water. Blot (do not scrub) onto stain and leave for 5 minutes. Pat area dry using a white towel.
Step 2: Mix together 1/2 cup hydrogen peroxide and two tbsp. ammonia. Dip a white towel in the solution and blot on the stain. Cover the stain with clear plastic wrap and weigh down with heavy books. Make sure that the books are not touching the carpet because if the book gets wet, the dye from the paper can seep onto the carpet. Leave 12 hours.
Step 3: Blot dry.
Step 4: Blot with warm water and dry two to three times.
Step 5: Air dry.
Step 6: When dry, blot with white vinegar and leave. The area should be a little wetter than damp, which means that you may need to double the recipe if the stain is large.
Feedback from friendly Manitobans
I read your tips on s'mores with a twist. Here's what I do for an alternative to regular s'mores: take an ice cream cone and fill it with mini marshmallows, peanuts and chocolate chips. Wrap the cone in aluminum foil and hold it over a bonfire for less than a minute. Unwrap and eat!
— Delores
I saw a question from Irmgard a while back, and this is what works for me to get rid of soap scum on shower curtains. Into a one-litre spray bottle combine: one quarter cup liquid heavy-duty detergent (I use Gain because I like the smell), and one quarter cup white vinegar, fill with water. Leave bottle on tub edge and spray bottom of curtain (both sides) and tub after every shower. No need to rinse.
— Helen
Fabulous tip of the week
I have discovered the magic of coconut oil. It is truly amazing. During this time of year, face painting booths are popular for kids and adults too. The paint is difficult to wash off; however, I found out last year that putting coconut oil on skin before applying make-up makes it easy to remove, it just wipes off without bother. I am also a hairstylist and have found that just before rinsing darker colour/dye out of hair I put coconut oil around the face to break up the staining that happens on the forehead and neck. There are countless other uses but I had to share these!
— Elizabeth
Note: Every user assumes all risks of injury or damage resulting from the implementation of any suggestions in this column. Test all products on an inconspicuous area first.
Reena Nerbas is a popular motivational presenter for large and small groups; check out her website: reena.ca. Ask a question or share a tip at reena.ca