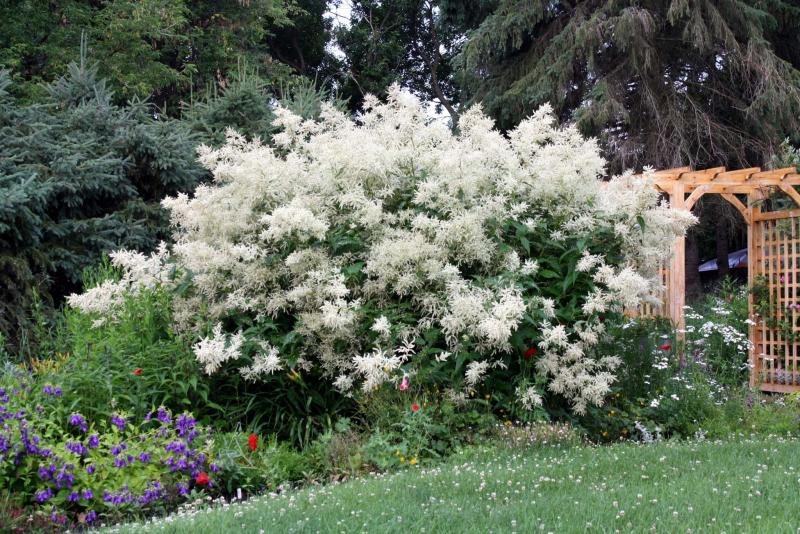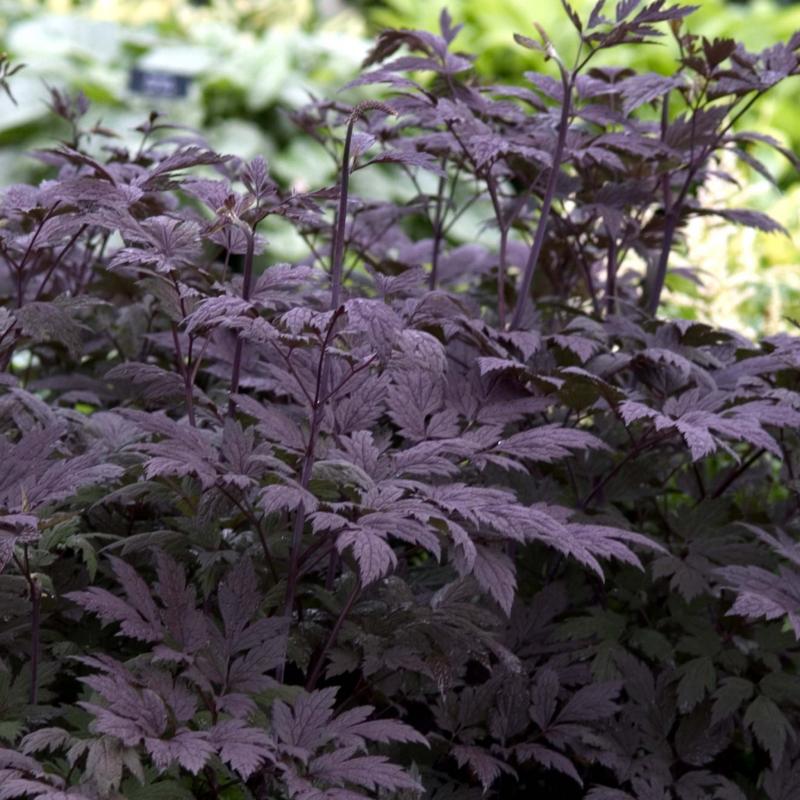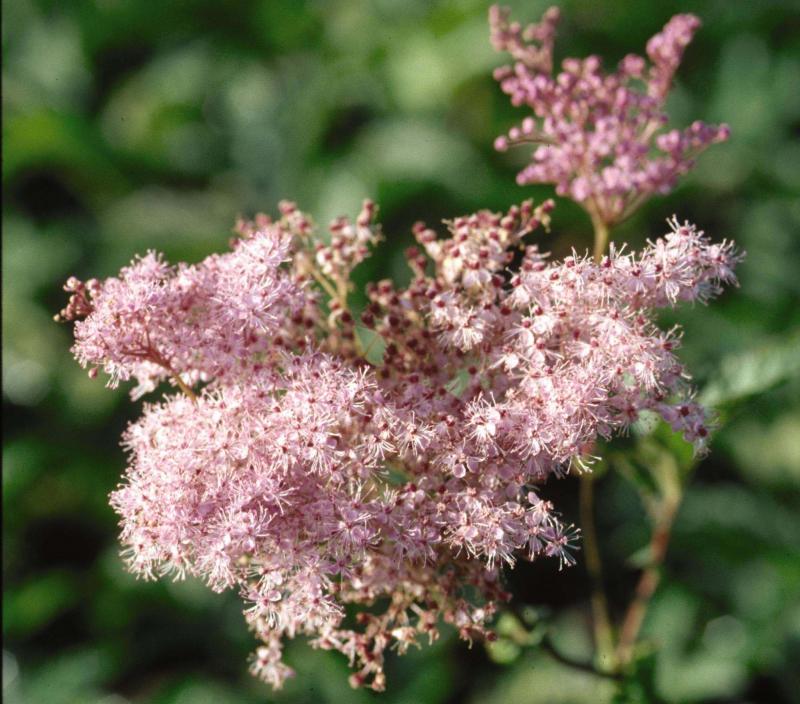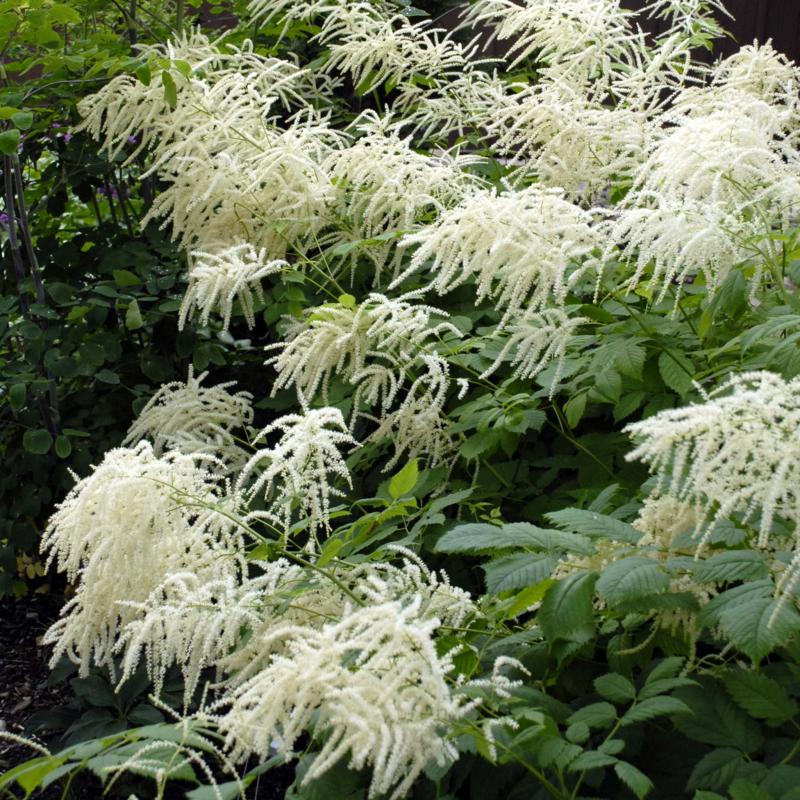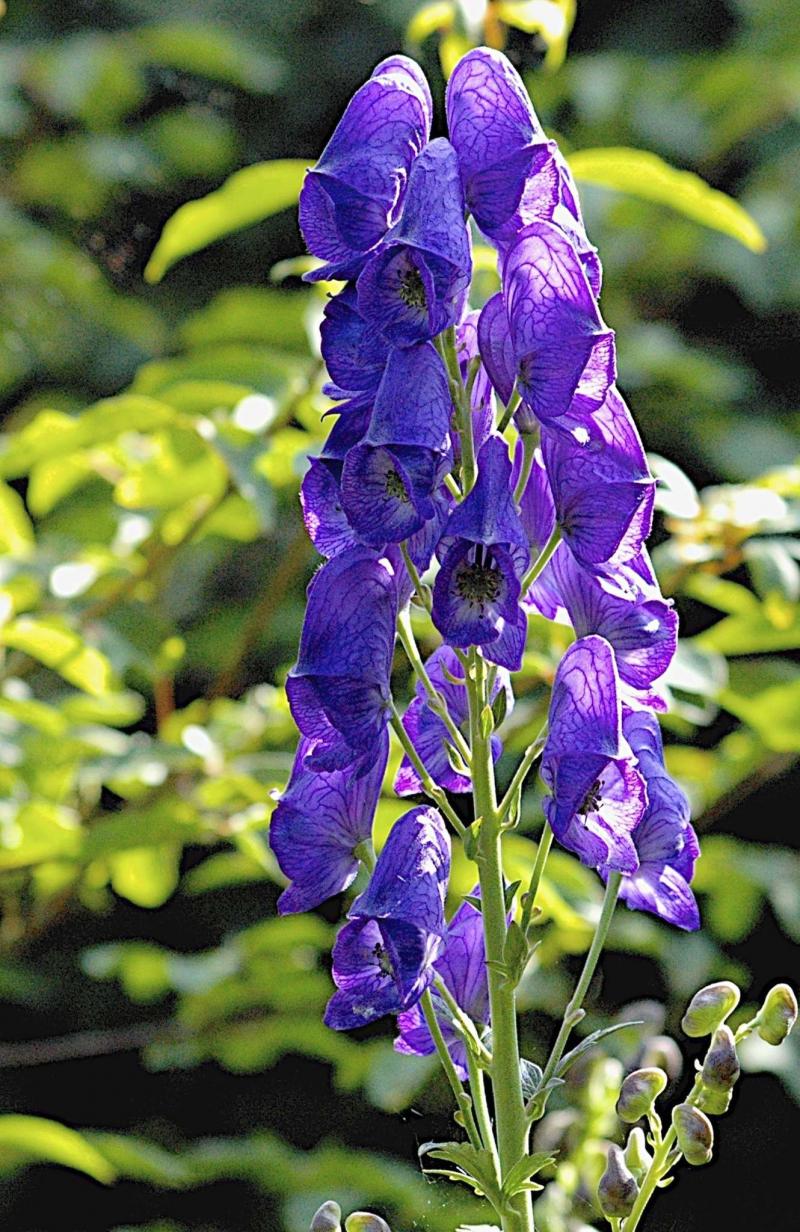 A specimen plant, according to the Merriam-Webster dictionary, is defined as an unusual or impressive plant grown as a focus of interest in a garden.
Specimen perennials garner plenty of interest. The reaction goes something like this: "Wow, what is that and where did you find it?" The observer, though, begins to temper their enthusiasm if an intriguing plant also happens to be substantial in size. Doubt starts to settle in as to whether a tall, spreading shrub or voluminous perennial would fit comfortably into today's compact landscape.
In this era of compact plants, however, there's something to be said for robust plants that stake their ground with bravado. Sheer size inspires a sense of awe. The effect is magnified when a large plant is coupled with good looks and reliable performance. The alternative might be a tall, dark and handsome boulder. Somehow, that just doesn't resonate in the same way as a living, breathing perennial that each spring rises up from the ground, transforms itself in front of your very eyes as it leafs out, producing an impressive display, until in late fall — as the growing season ends — it gracefully retires.
Of course, it's easier to break out of the cookie-cutter mold when you actually have some space to work with but even in tight situations there are usually some creative solutions available.
Aruncus dioicus, or Goat's Beard, is a medium to tall perennial (120 to 180 centimetres tall, 90 to 150 cm wide) that is hardy to zone 3. A showy perennial with a shrub-like appearance, Goat's Beard produces large, frothy, creamy white plumes in June and July. The plumes make excellent cut flowers and can be dried easily by hanging them upside down in a dark room. The pinnately compound leaves are finely cut, almost fern-like. Suited to a location with full sun to partial shade, one distinct advantage for Prairie gardeners is Goat's Beard's tolerance for heavy clay soils although the best display is achieved with compost-enriched, moisture-retentive soil.
Too large for you? Cutleaf Giant Goat's Beard (Aruncus dioicus Kneiffii) is a smaller, equally hardy version that grows to only 80 cm tall and wide.
Bugbane, also known by the equally unflattering name of snakeroot, is a medium to tall perennial (90 to 210 cm). Reliably hardy, bugbane's broad skirt of deeply divided, smoky brown-purple foliage requires ample room to grow (about 50 to 90 cm depending on the variety). Much of bugbane's height comes from masses of tall, dark-stemmed, bottle-brush racemes of tiny white, cream coloured or sometimes pinkish flowers. Think of astilbe but on steroids.
Truly a cut above numerous other types of perennials for the back of the border, bugbane was formerly classified in the genus Cimicifuga but has recently been included within the genus Actaea. There are several species of bugbane of which Hillside Black Beauty is perhaps the darkest leafed form. With a height of approximately 180 cm, this variety produces long spires with deep maroon buds that open white and develop tints of blush pink. Its broad skirt expands to 90 cm. Of special note is the late season bloom period — August to September.
Black Negligee is another stunning and impressively tall variety with dark foliage. James Compton is a more compact selection with bronze-tinted purple foliage which, when in full bloom, stands about 90 cm tall. A part shade location with compost-amended, moisture-retentive soil is advised, as is a certain degree of patience since bugbane can sometimes take a couple of years to establish in the garden. Well worth the wait, however.
Aconitum carmichaelii Arendsii, an azure flowered monkshood that grows to 120 cm, takes the prize for late-season display, blooming as late as mid-October. With a relatively narrow width of 60 cm, this prized perennial produces masses of deep blue, hooded blooms. Cold hardy, monkshood's preference is for a site that provides a respite from hot afternoon sun. Staking or a location protected from strong winds is recommended. Soil should be kept evenly moist.
For a succession of blooms, plant Aconitum napellus or Brunette which is from the Atropurpurea group — both of these flower in July and August. A shorter, more compact option is Ivorine, a white monkshood variety (80 cm by 50 cm) that produces white flowers in July.
All varieties of monkshood have earned their blackened reputation for being poisonous — indeed, all parts of monkshood are highly toxic — but then again, it would be ill-advised to eat any of the specimen plants described in today's column.
Filipendula rubra Queen of the Prairie is another tall perennial that thrives in moist soil and a part sun to full sun location. Blooming in mid to late summer, Queen of the Prairie, a native North American wildflower, produces wonderfully deep pink, frothy plumes atop stems from 120 cm tall or more. The foliage consists of large, pinnately divided leaflets.
Queen of the Prairie commands a fairly large space, about 90 to 120 cm, and spreads by rhizomes — so, once established, new shoots can pop up where they aren't always wanted. That's no reason to discount this old-fashioned beauty. However, if a spreading nature won't be tolerated, one option is to contain its natural exuberance: remove the bottom of a container and then sink it into the soil ensuring that the top edge of the container is just below the surface of the soil. Fill the pot with soil and plant the filipendula inside the contained environment. The main drawback to this method is that the plant's lifespan will be shortened over time.
The mightiest of all herbaceous perennials is Persicaria polymorpha Giant Fleece Flower. A scene-stealing monster plant, Giant Fleece Flower dominates the garden. This one really does need some serious space to work with thus postage stamp-sized landscapes need not apply.
Imagine, if you will, a non-invasive, non-spreading plant that each year attains the monumental height of more than 200 cm before dying to the ground after the first hard frost in fall. In Glenda MacPhee's expansive Neepawa-area garden, Persicaria polymorpha's width is an impressive 3.6 metres. It sends up its first shoots in mid-May. The leaves are substantial with pointed tips. Masses of fluffy, creamy white plumes begin appearing in June, their colour transitioning to a pinky beige. The blooms are long-lasting throughout the summer, ripening to a tan colour in September
MacPhee's plant is about 10 years old. Untroubled by pests, Giant Fleece Flower has hollow, bamboo-like stems which can suffer some breakage in strong winds. New stems quickly appear, MacPhee says.
"Most visitors to the garden think it's a shrub," she says. "Planted in full sun, it is an amazing feature plant. I would definitely recommend it to others."
Again, some patience is required as Persicaria polymorpha takes a year or two before establishing sturdy stems. This highly ornamental specimen plant grows best in moist, compost-enriched soil. A cold-hardy plant, it produces very deep, thick roots.
What if you have trouble finding a particular plant variety? Simply present your wish list at your local garden centre — the folks there are usually happy to bring in your specialty order.
colleenizacharias@gmail.com