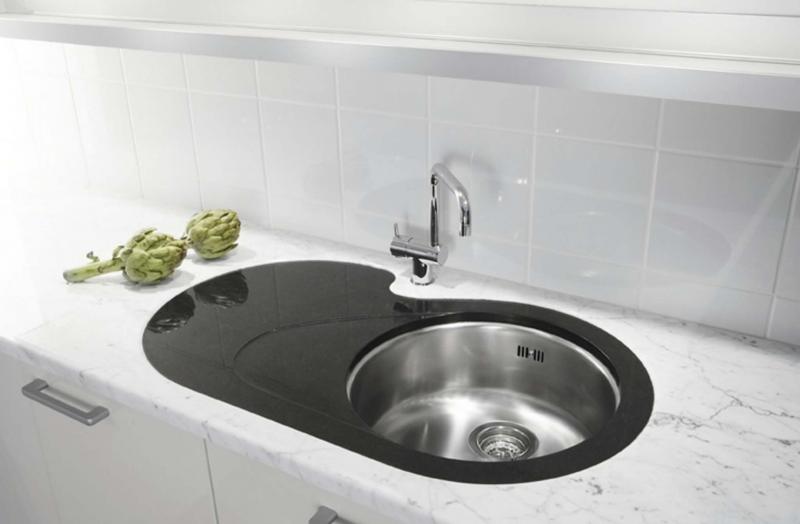 QUESTION: My son built a new house that has a large marble counter in the kitchen. It has acquired marks on it, water rings etc., which cannot be removed just by wiping with a dishcloth. Can you tell me what he can use to remove these marks? Thank you.
— Bernice
Answer: Your first step is easy: make a paste of baking soda and water. Cover the area and leave for 10 minutes. Rinse and dry. Observe whether rings are gone before applying stronger products.
Question: Where is the best place to keep store-bought bread? I have found that bread becomes soggy if frozen before use.
— Sarah
Answer: Keep bread on your counter or in a bread box if you are going to use it within a couple of days. Keep bread in the fridge if you want it to stay fresh for a little longer, up to a week. Storing bread in the freezer is smart. If you are freezing bread for longer periods, double-bag it to deter ice crystals from forming. Frozen bread used within three months is very handy and the challenge is not in the freezing, but in the thawing. If you thaw bread inside of a sealed bag, yes it will become wet and soggy. Take frozen bread out of the freezer and remove it from the bag, so that as it thaws it air dries. Bread thaws quickly. Once it thaws, place it inside of a dry plastic bag to keep it fresh.
Question: What is the best way to store regular bananas that will be used for bag lunches?
— Meagan
Answer: Store bananas at room temperature. Or wrap all bananas inside one opaque plastic grocery bag. The bananas won't turn brown for several days and they stay fresh longer than if left on the counter. Bananas can also be frozen for up to two months.
Feedback from friendly Manitoban
Hi Reena, I just read your response to someone with an ant problem. I thought you maybe should warn people that ants can create a huge problem. I have some friends whose experience with ants ended up causing them to tear out and fix a major external wall that got filled with carpenter ants. Bottom line: if you get ants in your home, you should get an exterminator in to at least check. The cost would be worth it.
— Jen
The great cookie debate
Some people love flat home-baked cookies while others prefer round-shaped cookies. Here is a tip for those cookie lovers who long for the round, puffy cookie.
• Add a little flour to your recipe for a puffy cookie.
• Do not soften butter in the microwave if you are aiming for a puffy cookie.
• Store cookie batter in the fridge between batches.
• Do not overmix the dough.
• Make sure that leavening agents such as baking soda, baking powder and cream of tartar have not reached their expiration date.
• Use the proper utensils when measuring dry ingredients such as flour.
Note: Every user assumes all risks of injury or damage resulting from the implementation of any suggestions in this column. Test all products on an inconspicuous area first.
Reena Nerbas is a popular motivational presenter for large and small groups; check out her website: reena.ca. Ask a question or share a tip at reena.ca