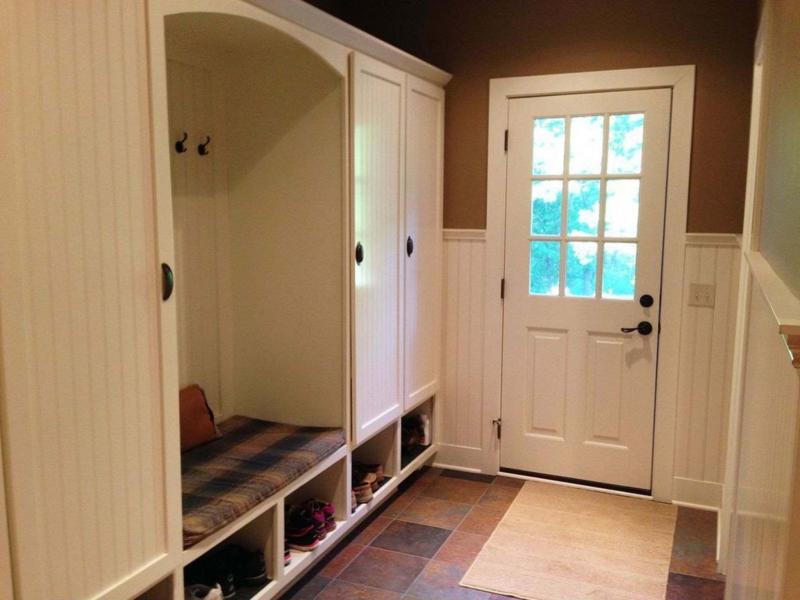 Question: We recently moved into an interior rowhouse. Although we have plenty of windows in the side alley, as well as the front bay and transom windows, I am still desperate for more light. I would like to replace the four-panel front door with one that has glass panels. The house is quite old and I fear that replacing the entire door will be difficult. Is it possible to take out the raised panels and replace them with glass? Could this be accomplished in just one day?
Answer: It is possible to cut out the raised panels and replace them with glass, but whether you would save money or time compared with just replacing the door is debatable. To remake the door, someone would need to visit to measure what size glass panels to order, wait for those to arrive, and then go back to take off the door, do the work and then reinstall the door. To replace the door, the installer would just need to have it available, take down the old door and install the new one. Installation might involve fiddling with hinge placement or planing off a bit of wood to get an exact fit. But these are familiar steps for anyone who installs doors.
For a vintage-looking door with glass panels, you might want to shop at a store that focuses on used building materials. These stores typically have a number of doors to choose from.
You might want to start by finding an installer, then get that person to help you decide on a door that would be a good fit. Besides getting a door of the right height and width, the thickness needs to match and the hinges need to be on the side where they fit your doorway, with the door swinging inward.
Question: My KitchenAid freezer is stuck. I had cleaned it out entirely because there was a lot of ice built up on the side. Now it is sealed shut. Short of removing all refrigerator items and turning it off, are there other options? The model number is KFCS22EVMS4 and the serial number is K12820673.
Answer: KitchenAid's customer service folks recommend you arrange for a technician to visit. That's better than just unplugging the unit and waiting for everything to melt, because you could wind up with water on the floor that could lead to other problems, customer service representative Harpreet Johal said.
Johal looked up your model and serial number and found that it was purchased on Aug. 31, 2011. The warranty covers different things depending on the time since purchase. You are now in the six- to 10-year period, which means that KitchenAid is responsible for replacing certain equipment but not for labour costs. Covered items are the compressor, evaporator, condenser, dryer and connecting tubing.
Besides offering phone help for care questions, KitchenAid also offers a chat service. Through that, Caleb H. in Tennessee suggested the problem could have occurred because the gaskets were dirty or not thoroughly dried after cleaning. "They want to be sure their refrigerator is level," he wrote. "If that checks out OK, they would need to have a service technician come out to address the issue to avoid any damage to the unit."
Johal's reaction to that advice? "This is a troubleshooting step we have to tell you. But I don't think it's going to help."
— Washington Post