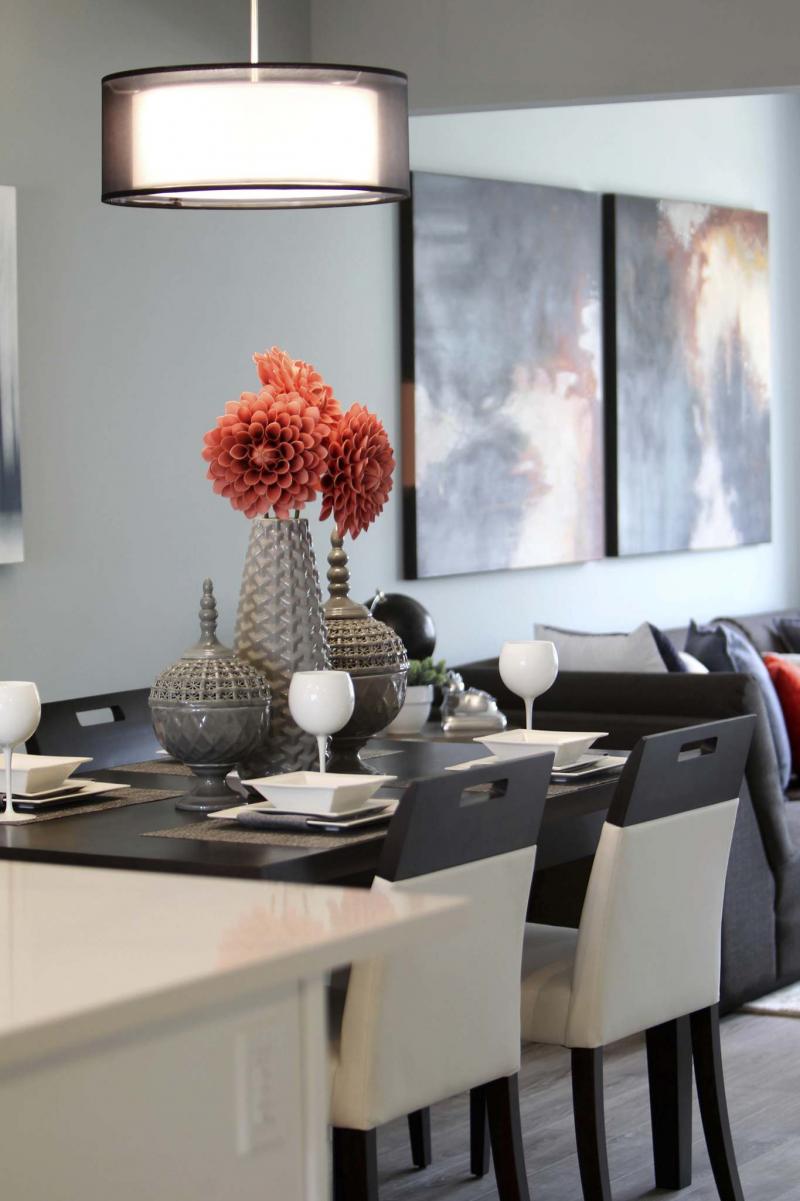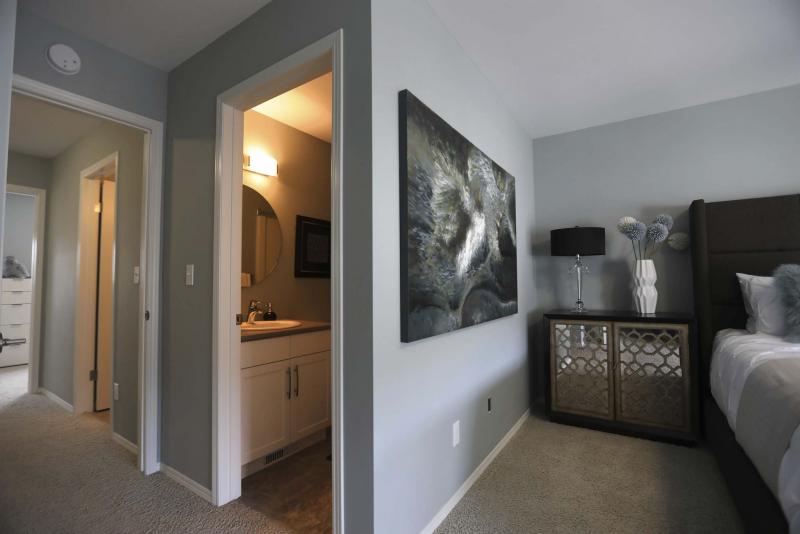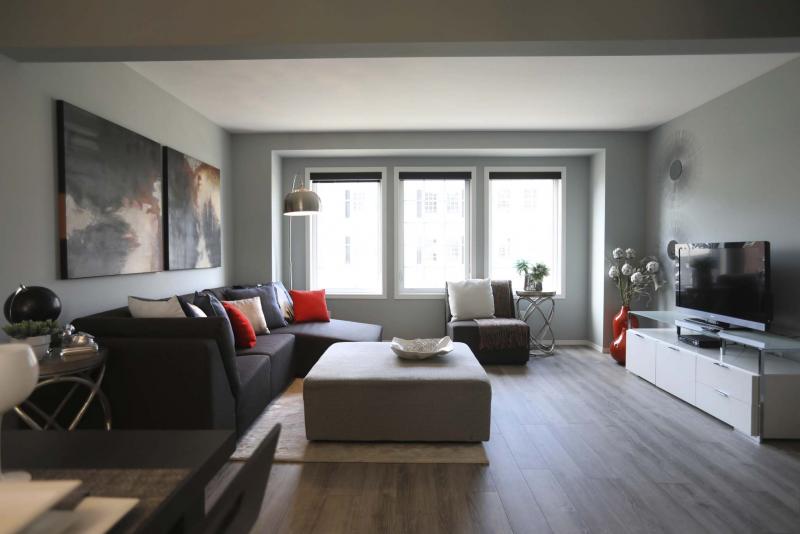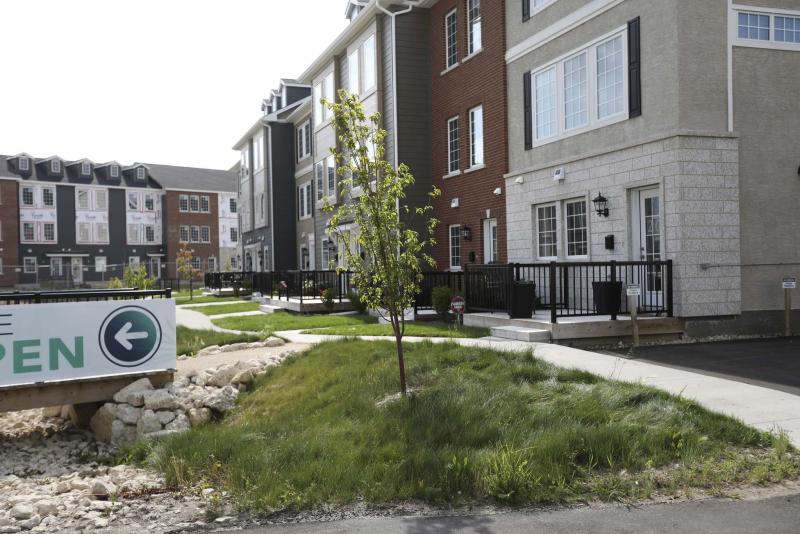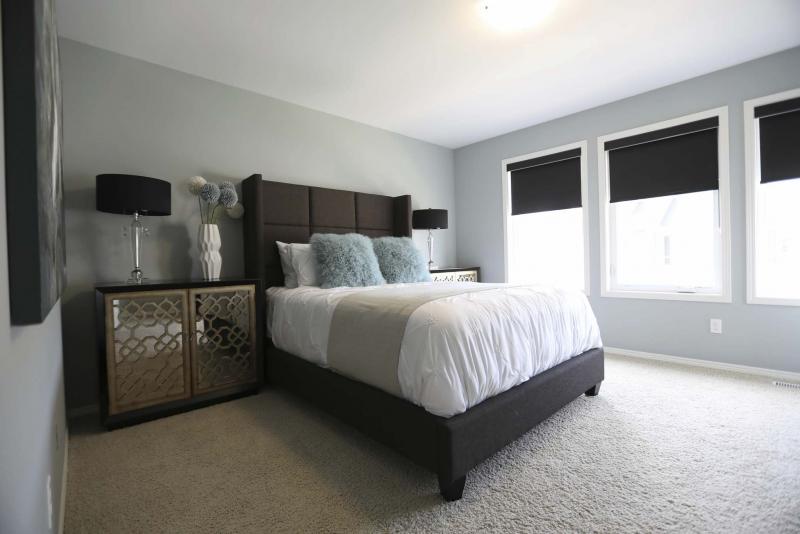 On the surface, young couples and empty nesters don't seem to have much in common.
That's probably an accurate assessment. However, there is one instance where they do have something in common: when they're looking for a home. And though young couples are looking for a move-up home and empty nesters are searching for a suitable move-down home, the prerequisites are the same for both.
Those prerequisites? Affordability, livability and sufficient space to spread out in (and for storage).
Streetside Developments conceived a new design — The Raintree — at Bluestem Condominiums in Sage Creek to meet those needs, says Royal LePage Top Producers' George Matwichuk, who's marketing the condominiums along with Streetside's Stephanie Childerhose.
"The idea was to take the concept behind similar homes in Britain to another level," he says, noting that exteriors of the townhomes in Bluestem offer several different finishes, from tyndal stone, to brick, stucco and vinyl siding.
"This suite, The Raintree, is a new floor plan. Every inch of its square footage is nicely utilized."
No overstatement there. Although the 1,381 sq. ft. unit — which features three levels of living space, plus an attached (20-foot by 16-foot) single-car garage — genuinely feels larger than its listed square footage.
The townhome begins with a main floor that contains a (seven-foot by 11.3-foot) flex room with closet, laundry room and storage room. An extra-wide (approximately 40 inches) staircase then takes you up to the main living area, which indeed uses every inch of available space exceedingly well courtesy of a deftly-designed floor plan.
For starters, there's a handy two-piece bath (with pocket door) directly opposite the stairs, which eliminates the necessity to head upstairs to use the washroom.
Next door is the kitchen, which measures in at 12.1 feet by just over nine feet.
"It's a really nice, functional space that feels larger due to its wide-open design," Matwichuk says. "Not only is there plenty of space to move around and create, but it's a beautifully-finished space with white cabinetry, white quartz countertops, huge (optional) pantry, grey (octagonal) tile backsplash, under-counter lighting and stainless steel appliances. There's also a breakfast nook that seats three, and a patio door that leads out to a (7.4-foot by 16-foot) deck."
The main living area is eminently livable for two reasons: its well-proportioned spaces, and its bright interior. Set in the centre of the great room, the dining room is plenty spacious at 12 feet by 11 feet. Meanwhile, the adjacent living room is 10.9 feet long, and an impressive 15.2 feet wide.
Best of all, there's ample buffer space between the kitchen and dining room — as well as the dining room and living room. Medium-brown laminate plank flooring runs through all three spaces.
"There's never a shortage of room to move — there's a nice bit of room to move between each space. At the same time, the entire area is bright and airy thanks to the patio door and a good-sized window on the kitchen's rear wall, as well as triple (subtly cantilevered to add depth and space) windows on the living room's rear wall," he says. "We've also gotten a lot of compliments on the (light grey/blue) colour scheme, which is bright, yet warm."
Gaining access to the townhome's third level is seamless thanks to another ultra-wide staircase, a design feature that incorporated into The Raintree's design via buyer feedback. As is the case in the main living area, the unit's uppermost living space features a floor plan that maximizes available space.
Both bedrooms rank as pleasant surprises space-wise. The secondary bedroom (which offers a walk-in closet) comes in just shy of measuring 11 feet by 13 feet, while the master suite is larger than expected (at nearly 13 feet by 13 feet).
A four-piece bath with deep-soaker tub was then positioned between the two spaces to neatly separate them.
"Empty nesters can use the second bedroom as a guest room, as guests will have their own bathroom," Matwichuk says. "And couples can use it either as an office, or kid's bedroom. In either case, the main bathroom between the two spaces creates a feeling of privacy."
Located at the end of the hall in an area all its own, the master suite is all a young couple could ever want, while being sufficiently appointed for an empty-nest couple.
"It's big, bright, comes with its own four-piece ensuite (with soaker tub) as well as spacious his/her closets. It's a functional, well-appointed space."
He adds that in addition to being livable and spacious, The Raintree is affordable, either in upgraded or base trims.
"The display suite — which features upgrades such as quartz countertops, tile backsplash, pantry, under-cabinet lighting and wide-plank laminate floors — is priced at $314,900 (including GST, appliances and air conditioning), while the base model is $290,000 with carpet and vinyl flooring, laminate countertops and without pantry or tile backsplash. If it's in your budget, the upgrades are worthwhile as everything's done and ready to go."
To date, feedback on The Raintree has been tremendous.
"It's such a wonderful plan that we've already sold three of four available units," Matwichuk says. "Couples (young/newly married, empty nesters) and singles have been drawn to it for its livability, style and affordability. It's a great design from the ground floor up."
lewys@mymts.net
Builder: Streetside Developments
Address: 155 Des Hivernants Boulevard North, Sage Creek
Project: Bluestem Condominiums
Style: Townhome-Style
Size: 1,381 sq. ft.
Bedrooms: 2 plus flex room
Bathrooms: 2.5
Price: $314,900 (Includes upgrades, GST); $290,000 (Base price, includes GST)
Common Fees: $232/month
Contact: George Matwichuk. Royal LePage Top Producers or Stephanie Childerhose, Streetside Developments, 204-284-8858