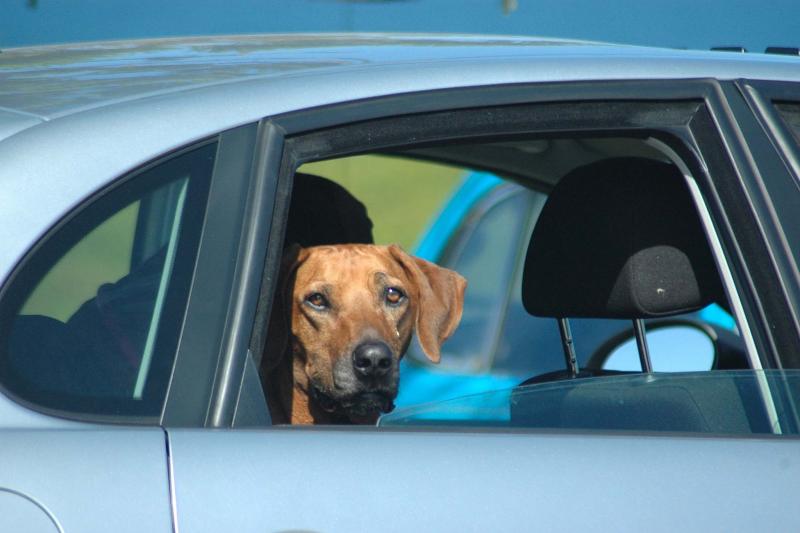 QUESTION: We just finished babysitting our friend's dog, a little one who frequently joined us on car rides. I now see that her claws have left some nasty scratches in the leather on our car seats. How would you recommend minimizing the damage done? Thank you so much for your advice.
— Donna
Answer: Scratches become less noticeable if shoe polish is colour matched and applied to leather. However, be aware because shoe polish may transfer to fabrics if passengers sit on the area that you repair. Your best bet is to purchase a leather touch-up kit. Make sure that you follow the manufacturer's instructions for using the kit to achieve the best results.
Question: I regularly purchase asparagus; however, I often leave it too long before cooking it. Do you have any advice for reviving limp asparagus so that I don't end up wasting any more money?
— Diptha
Answer: Unless the asparagus is too far gone, revive asparagus the same way you would revive limp celery. Place veggies in a tall pot with ice water in the refrigerator for 30 minutes.
Question: Is it necessary to trim my barberry bushes or can I just let them grow all spring without worry?
— Ted
Answer: The choice is yours. If you do decide to prune, wear gloves! The benefit to pruning most plants is to control their shape and to encourage a thick base. On the other hand, some people like to live on the wild side. Keep in mind that barberry plants that do not lose their leaves need pruning after they flower or in late winter or early spring. Deciduous barberry need to be trimmed in late summer months.
Feedback from friendly Manitoban
Hi Reena,
Love your column in the Free Press! Just a suggestion regarding the recent question on opening medication bottles. Most (if not all) pharmacies will 'bubble pack' medications for patients. Patients must request this complimentary procedure. They are bubble packed into sections depending on how often a person needs the medication on a daily basis. They are bubble packed in one week cards. Very easy for patients and caregivers to administer.
Also — and this works like magic — line the arrows up on the top and bottom of the bottle and use a portable bottle opener to open the bottle. Arrows must be lined up to work, though. Thanks for all your wonderful advice. I have all your books!
— LB
Handy hand hacks of the week
My granddaughter had a splinter on her finger, so I made a paste of baking soda and water and applied it onto the splinter. Then I put a bandage over the splinter and waited for 30 minutes. When I removed the bandage, the splinter surfaced and was no longer embedded into the skin.
— Angie
As soon as I get a papercut, I immediately apply lip balm to the area and the cut never hurts.
— Yurgen
Here is an easy "Bee Natural" hand lotion recipe
Into a double boiler, melt 4 oz. sweet almond oil and 1 oz. beeswax. Remove from heat and add 2 oz. water and stir well. Add 10 drops Vitamin E and 10 drops of your favourite essential oil such as lavender. Stir until cool. Pour contents into jars or metal tins.
Note: Every user assumes all risks of injury or damage resulting from the implementation of any suggestions in this column. Test all products on an inconspicuous area first.
Reena Nerbas is a popular motivational presenter for large and small groups; check out her website: reena.ca. Ask a question or share a tip at reena.ca