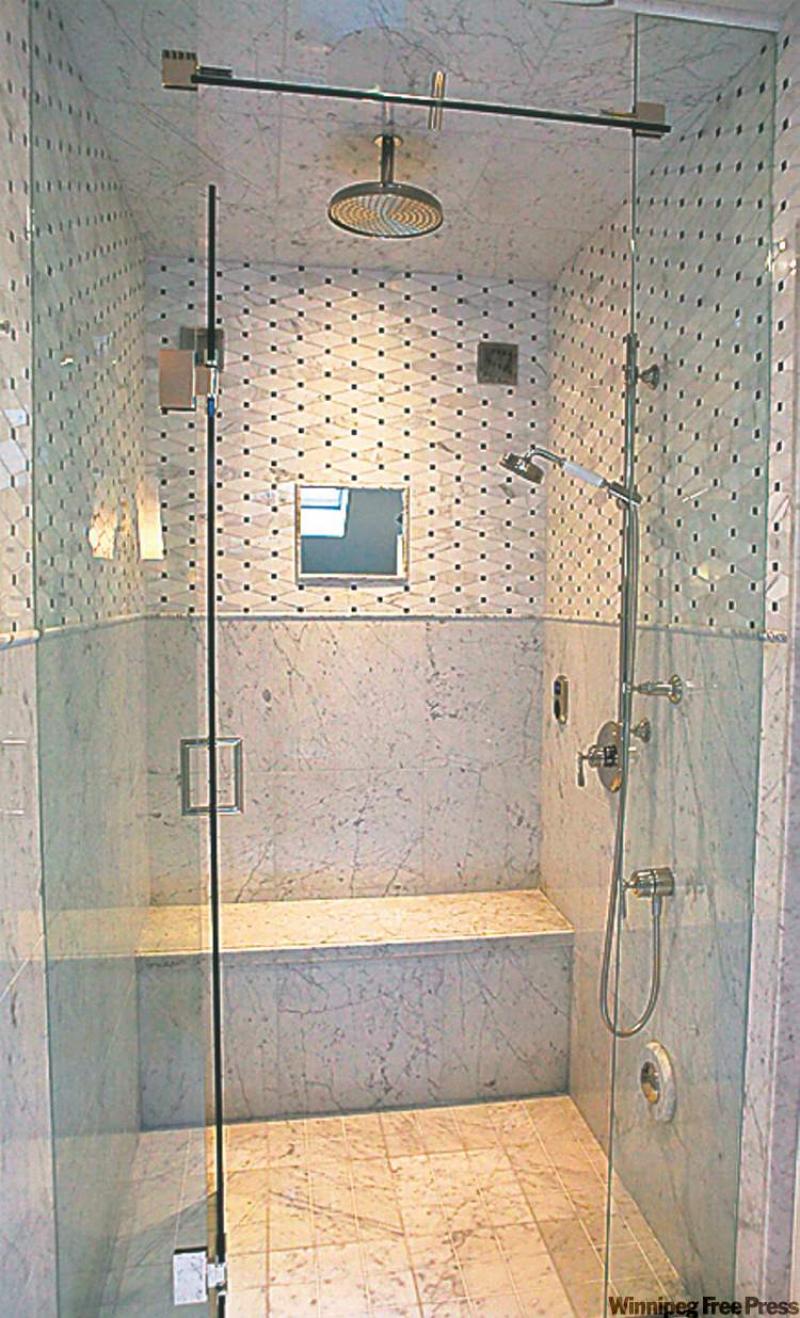 Dear Debbie: In your opinion, what would make a bathroom really luxurious and special? We are remodelling our master bath and are looking for some direction. Thanks for your help, always. Phillis
Dear Phillis: When you are planning a complete remodel, this gives you the option to choose exactly what pampers you the most. This is a personal choice; some find the look and feel of marble most luxurious, while others opt for the rich patina of wood, or the colourful hues and stunning patterns that can be created with glass and ceramic tile.
There has also been a switch in preference from the bathtub to a shower with all the spa features that are both eco-smart and beautiful. Shower heads and nozzles have adjustable sprays. Bathroom faucets and fixtures are available in modern and traditional styles and finishes.
Consider a sauna or steam room in the shower area. These contribute healing attributes that will surely make you feel pampered. It's wise to plan for easy access, grab bars and a place to sit within the new space. Safety plays a big role in luxury.
There is a hidden element in the shower shown here that heightens the enjoyment factor -- the shower floor is heated. Now that is one special feature that I cannot resist.
Dear Debbie: What are the most important tips and ideas for decorating an apartment using a very strict budget to make it more adult than college kid? I've had the same furniture since college -- circa 2000. Thank you for any help you can offer. Erica
Dear Erica: This can be a gradual transition, depending on time and budget. One or two changes will make a big difference. You don't say what type of furniture you have. If possible, paint it all high-gloss white and find some chic retro fabric to recover cushions. Freshen up your windows with new drapes. Look for one or two modern lights that add a more sophisticated air to your apartment.
Can you paint the walls? If so, choose a light neutral shade, such as stone gray or pale mocha. As funds allow, replace pieces you have tired of with higher-quality furniture that appeals to you now. Check out second-hand stores and estate sales; Craigslist is also a popular source for anything and everything. Add a new carpet in the living area, change up your art on the wall and edit out any clutter that is keeping you rooted to your college days.
Dear Debbie: I wonder if you have any ideas about what to do with those old-fashioned '70s-style red-brick (going to brown) floor tiles that used to be so popular? Is there any sort of abrasive treatment or paint treatment that would lighten them up? They are dark and dreary in my house. Thanks, Lora
Dear Lora: I don't recommend painting these old tiles. Even when properly prepared, the paint will chip with floor traffic. It is worth your time and dollars to replace the floor with a laminate or engineered floating floor. These are easy to install, and there are many style and colour options that will brighten up your home.
Debbie Travis' House to Home column is produced by Debbie Travis and Barbara Dingle. Please email your questions to
house2home@debbietravis.com