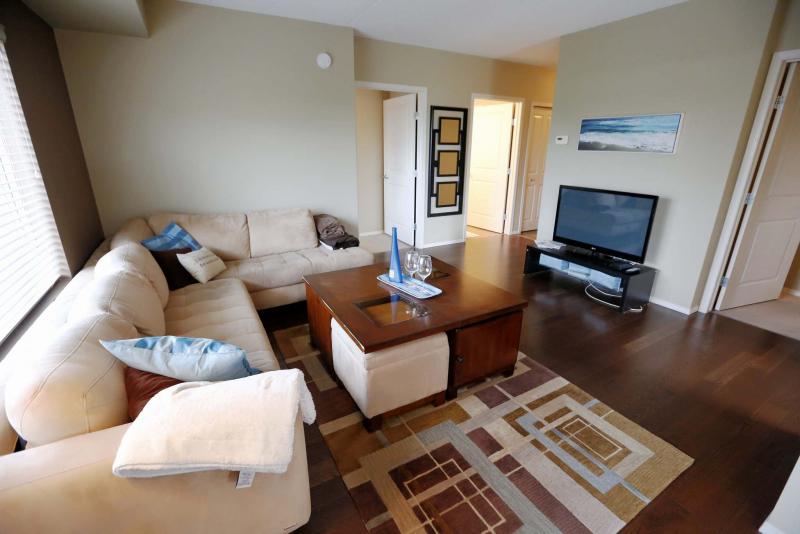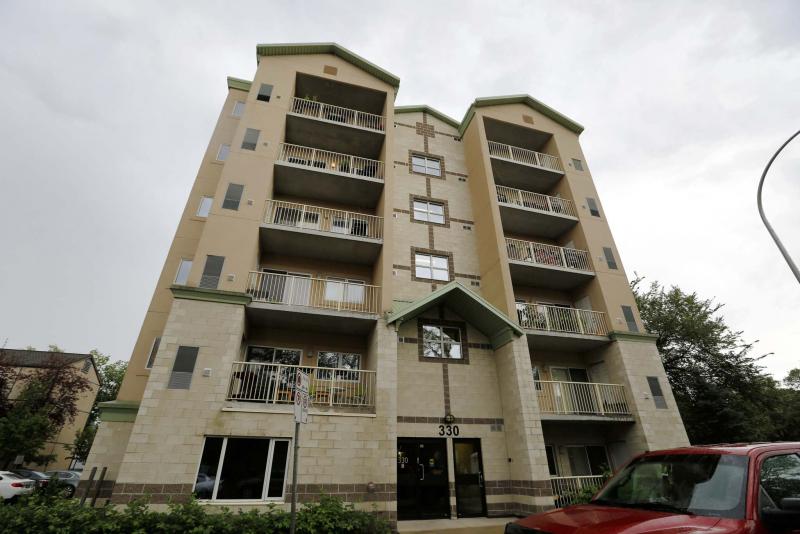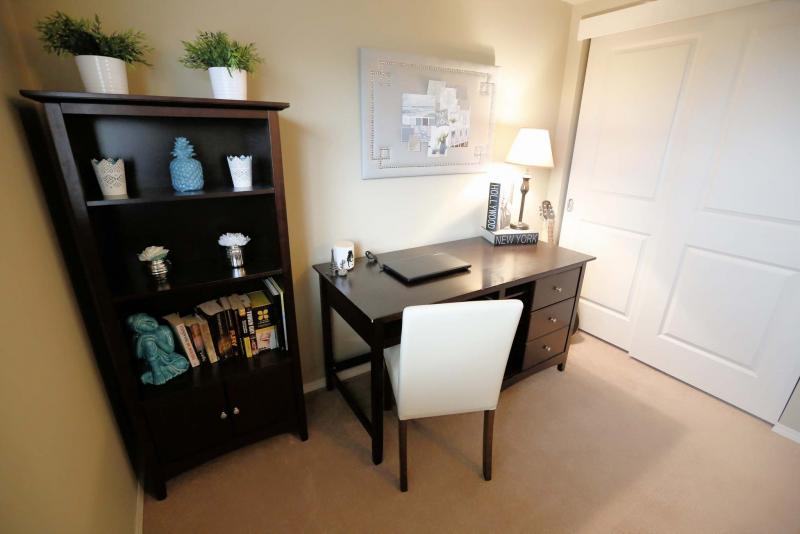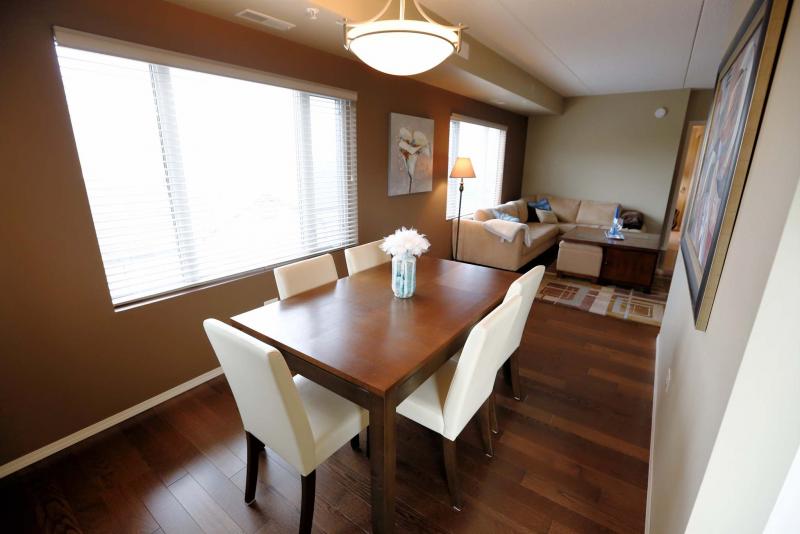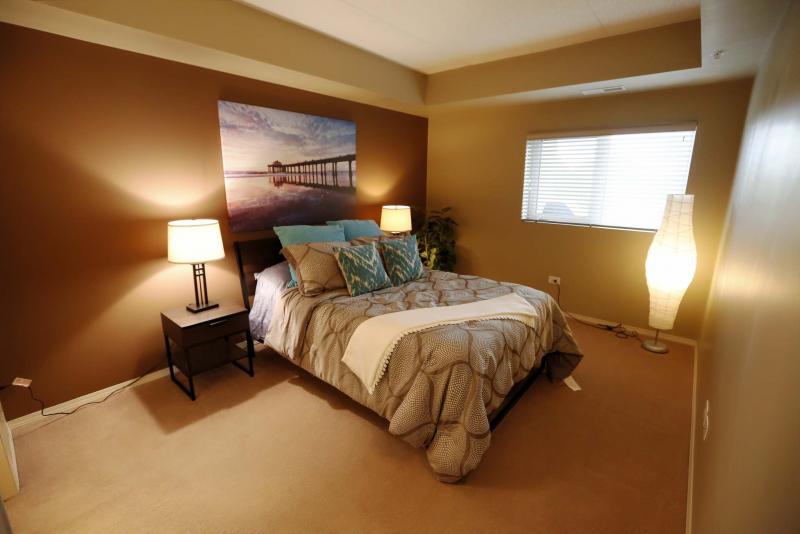 Looking for a condominium in Osborne Village can be challenging for one huge reason.
That reason? None other than a shortage of new construction in the area. Though there are some new projects on the go, most of the condominium stock in the area is older. And because the stock is older, condominium fees tend to be on the high side. Consequently, many would-be buyers reluctantly look elsewhere for a trendy condo.
Realty Executives First Choice's Jon Wiebe says he recently listed a rare two-bedroom unit that's located in the Villagebrook condominiums at 330 Stradbrook Ave. in the heart of Osborne Village.
Best of all, the building doesn't date back to the 1950s or 1960s.
"This building was actually built in 2007 and is one of the newer condo projects in Osborne," Wiebe says, who's listing the move-in-ready unit with partner Cheryl Thurston. "Not only is it newer construction, the (six-storey) building is concrete and steel construction, not wood frame. It's a well-built and extremely well-located building."
There are many pluses associated with the building's modern construction.
First, a pair of elevators take you seamlessly up to your suite. Second, the hallways leading to the suites are extra-wide, making for easy navigation. Third, the hallways are pressurized, a wonderful feature that prevents noxious cooking smells from neighbouring suites from wafting into your suite next door.
Then, there's the suite itself. Because it's newer, it features a more modern — and hence functional — layout than is usually found in older suites.
"The layout in this suite is particularly nice. It features a split bedroom plan where the master suite is on one side of the suite, while the second bedroom is across the way on the other side," he says.
"That does two things. First, it creates privacy. Second, it opens up space in the centre of the suite for the kitchen, dining room and living room."
In short, the modern, open-concept layout makes for a suite that flows well from space to space — and that's naturally bright. Wiebe says the fact that the 1,005-square-foot suite is an end/corner unit makes it even brighter.
"You actually get an extra window off the dining room, and you also get a wide set of patio doors off the kitchen. When you combine that with a huge window behind the dining room and behind the living room on the suite's rear wall, you get a suite that's filled with natural light at virtually every time of day.
"The windows also make for great views of downtown and all the trees that surround it."
While all the natural light is a welcome feature, the important thing is that the suite is very livable. All three spaces in the main living area are a good size, with the galley-style kitchen measuring in at 12.8 x 7.6 feet, dining room 13.2 x 8.3 ft. — and living room an impressive 12.4 x 14.4 ft.
"The layout in the main living area is fantastic," he says. "You can get into the kitchen from two sides, and it's just steps away from the dining room. It can easily hold a table for six, and has room to put in a leaf to seat as many as 12 guests without jutting into the living room.
"And because the living room has such excellent depth and width, you can easily get in lots of furniture and a TV/entertainment unit without sacrificing room to move."
Then, there are the finishes.
Walls are a contemporary (neutral) taupe with white baseboards, door trim and white two-panelled doors with brushed nickel door handles. Flooring in the dining room and living room is comprised of cappuccino engineered hardwoods, while the kitchen features a mocha tile floor, a wealth of off-white cabinets, granite countertops, mirrored backsplash and stainless appliances.
"The main living area is perfect for entertaining not only with its great layout, but the patio doors off the kitchen that lead out to a large balcony that gives you a view of the Golden Boy (at the Manitoba Legislature), evening sun — and a view that encompasses downtown and lush treetops," Wiebe adds.
Finally, there are the bedrooms themselves. The secondary bedroom (9.8 x 9.2 ft.) can serve equally well as an office or bedroom, while the master suite is surprisingly luxurious.
"It's a spacious (14 x 10.3 ft.) retreat that features a three-piece ensuite (with tile floor) and good-sized walk-in closet with built-in storage. It's set off in a spot (off the kitchen, with the dining room and living room in between) that provides separation from guests if you're an empty-nest couple, or just the right amount of separation from a young child — you're close, but not too close."
Wiebe says the suite's modern design comes to the fore in other key areas.
"You not only get a main bathroom with deep soaker tub and tile floor, but it also features a nook for a stackable washer/dryer. The suite also comes with central heating and air conditioning, too."
Last but not least is the building's excellent location.
"You're walking distance to parks and to some of the best spots in Winnipeg. It's a very appealing option for a wide range of buyers, from young professionals, couples, single parents and empty nesters," Wiebe says.
lewys@mymts.net
Location: 502-330 Stradbrook Ave., Osborne Village
Year Built: 2007
Style: Apartment-style condominium
Size: 1,005 sq. ft.
Bedrooms: 2
Bathrooms: 2
Condominium Fees: $356.09/month
Price: $298,900
Contact: Jon Wiebe or Cheryl Thurston, Realty Executives First Choice, 204-885-8999