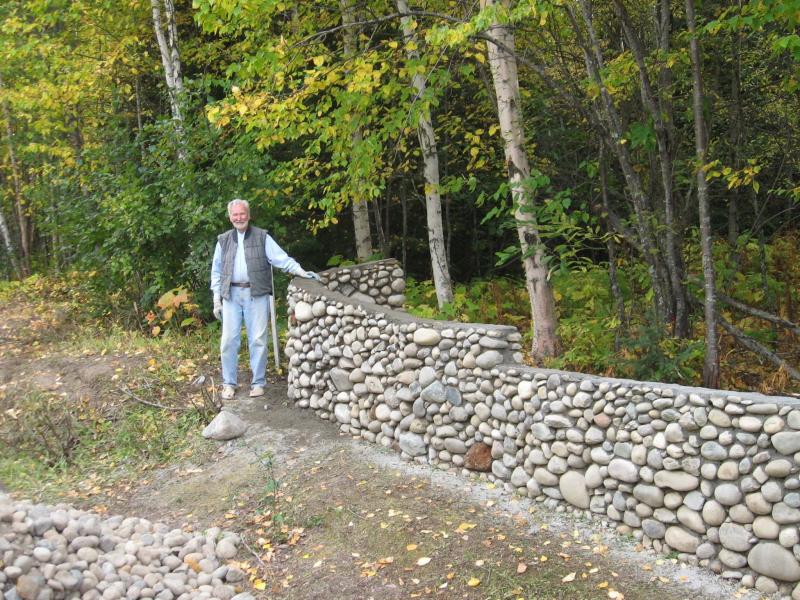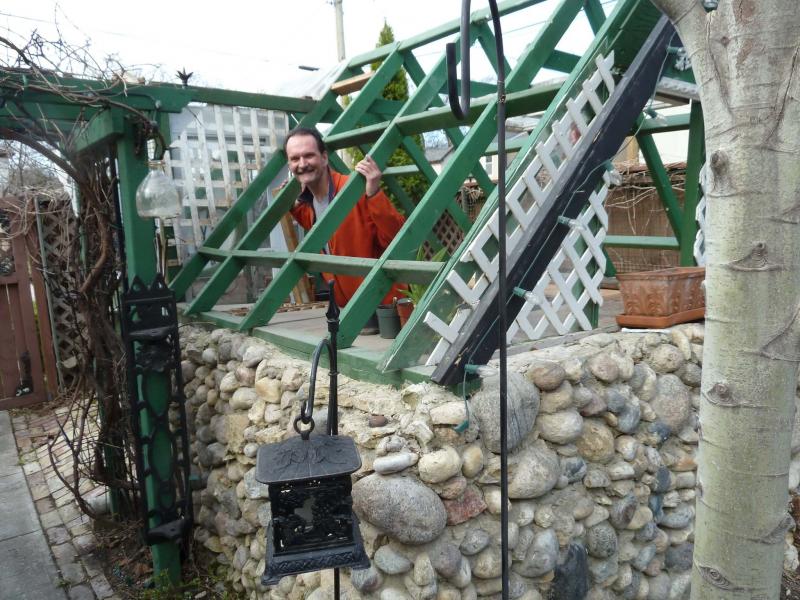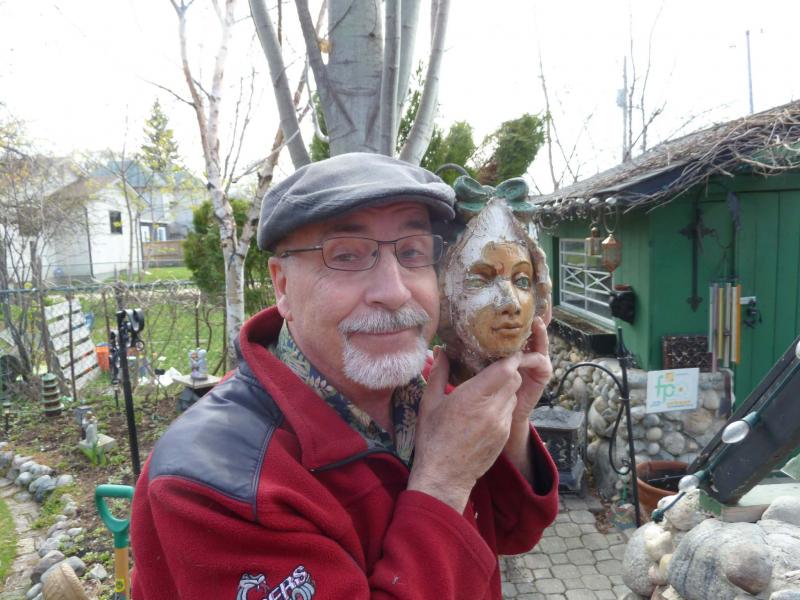 So, a few days ago on my Facebook page I asked, "Who's getting something exciting built, some neat construction project?"
Needless to say I got some pretty interesting replies — a few that have good column potential — and then there were these three unique offerings: "my career," "my character" and "my womb."
Not that these aren't interesting, but they're not exactly easy to photograph. So, um, no.
I did get a really interesting response from a couple I featured around Christmas in this column for their incredible decorations, Alan Shepard and Verna Judge, who are now just about to finish a project started by Al's now deceased father, Bob, who built a fabulous stone enclosure about five years ago at age 84.
A salesman in his regular career, Bob started building stone walls and fences for fun in his late 60s and he built a ton of projects across Canada that now stand as a legacy to his love of creativity, nature and gardening.
These were the two foundation walls of what was intended to become a greenhouse and, eventually — you know how these projects go — Alan, with the help of his buddy Norm, got it to the stage you see here.
As I interviewed Alan and drank his delicious coffee Wednesday, he was awaiting the arrival of Norm and materials to add the roof sheeting later in the day.
Alan adds he's chosen a clear plastic designed for roofing greenhouses, a very hard plastic with UV protection.
As soon as it's on, the growing will begin. Verna, who wields a magnificent green thumb, will soon be growing a wondrous crop that will include herbs — basil, thyme, parsley — and so much more.
Alan, being the gifted chef he is, will no doubt create delicious meals from the greenery Verna grows in that greenhouse — and I hope I get invited to join them to partake of some once in a while.
Hold the meat, please and thank you. I love animals, so I don't eat them.
Once the greenhouse roofing is complete, Alan has another task awaiting him: the repair of the greenhouse figurehead, a gift from a restaurant client some years ago.
During a recent flurry of activity preparing the greenhouse for completion, Alan accidentally beheaded the figurehead — the grisly result, he claims, of working too closely to it in its fragile state.
Verna cuts a little closer to the quick by quipping, "Alan, you just broke it when you took off all the other s--t you put up."
Some people just have a way with words and Verna is certainly one of them. I was relieved when they both laughed, with me happily joining them. They are a very friendly and fun pair. Refreshing to see the chemistry this great Winnipeg couple has.
Their whole yard is spectacular, but when they moved in 10 years ago it was naked but for a small patch of dandelions. A walk through their home and yard shows the impact people of passion combined with action can achieve when gifted with the talents of these two.
They've also created a very decorative patio area by digging out part of the yard and replacing the grass with recycled brick, which moss is growing up between and they hope will eventually combine with the motif to give a very old, English-style feel. I wish I had half their resolve for tackling and completing their extensive home projects. Or, maybe I should just hire them. Now we're talkin'.
Some of the other projects sent in for consideration include a woman friend of a friend constructing from scratch her very own loft bed. Others are doing siding and insulation on the Manitoba Hydro Plant. My favourite is Big Daddy Tazz's project: a "'59 Buick"
My guess is he's building it from Lego, but if not, I have to get over there and see that baby. That's one of my absolute favourite 1950's cars. I hope to have a '59 Buick Invicta — white, with a red interior — or Wildcat convertible some day. I'd also like my hair to grow back. I don't have high hopes for either.
Have a great weekend. Get out there and BUILD SOMETHING!!!
Comments or feedback, love to hear from you!
lmustard1948@gmail.com