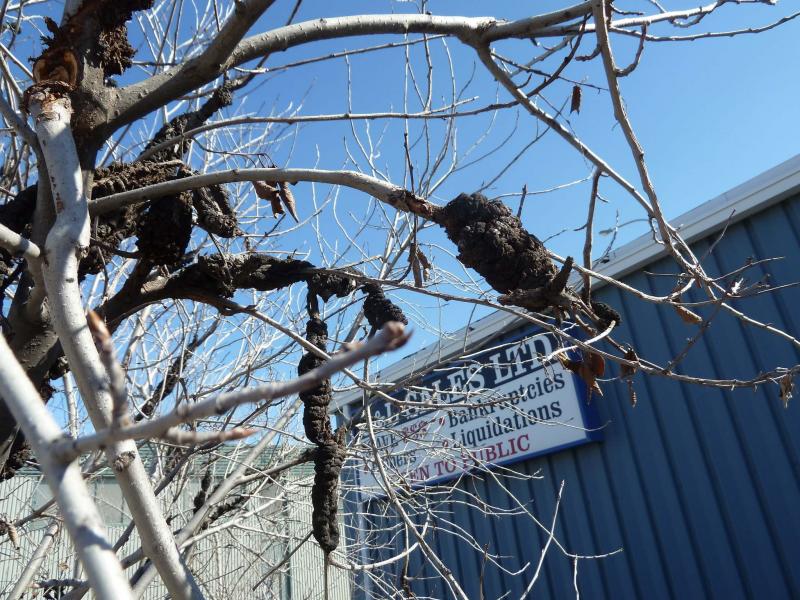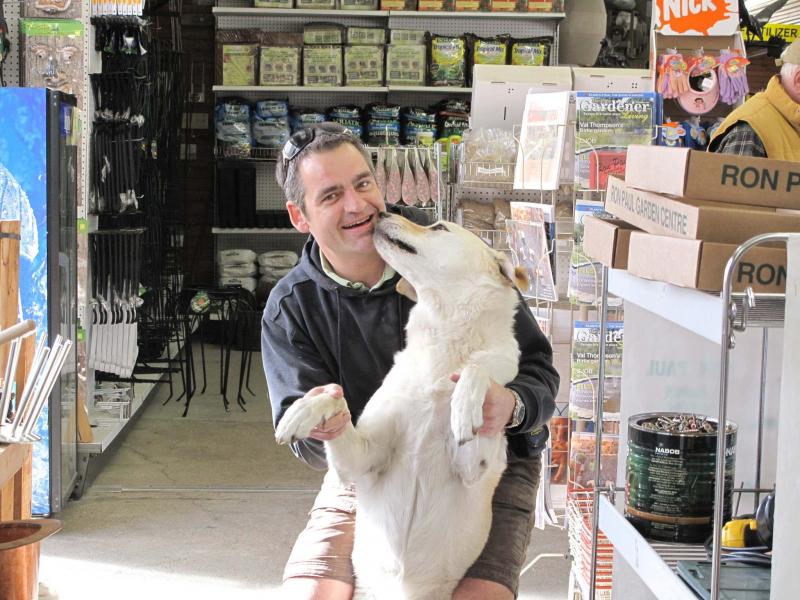 G'day. I've got a couple of things to share as we head into spring on this fine Saturday: first, a letter to warm the cockles of your heart — whatever they are — and second, because the letter is from a garden centre owner, I asked him to help solve a problem many of us have with our trees. When opportunity knocks, you answer.
"Dear Laurie, I'm guessing there's a 50/50 chance you'll remember me but wanted to drop you a note of thanks. About 13 years ago you wrote an article about how irresponsible some people can be when it comes to taking care of animals. This was specifically about a golden lab that was left at the side of the road by some mail boxes in St. Francois Xavier, Man. (in winter), and found by a friend of yours. I reached out to you at that time saying we'd love to have him if he was available and you made that happen. Well, our beloved Snoop became a real fixture at our house and then at my garden centre (Ron Paul Garden Centre).
"He loved riding in the delivery trucks and people would call for a delivery order and ask if the dog would be coming too, kids would come in and want to play with him and older people would be at the till and he'd just come up and make them pat him on the head.
"I could go on and on about the stories however the point is to thank you for putting us together. We were inseparable and I loved him deeply and he had a great impact on my life and the lives of many others.
"He's passed away recently and I wanted you to know, my life would be a little less than it is today if it had not been for you and my little Snooper Dooper. Warm regards, Ray DuBois, President, Ron Paul Garden Centre."
Thanks Ray — and I am truly sorry for your loss. But I'm getting too much credit here. My good friend Jocelyn Elliott-Gold rescued the pooch and kept him for three or four days till you came to the big rescue and kept him for more than a decade. So you two deserve all of the kudos.
Now the main reason I'm putting this in today's Free Press homes section is to remind everyone of all the homeless dogs and cats out there, sitting in wait to be adopted and welcomed into their own loving home where they can't wait to give years of unconditional love, just as your wonderful Snooper Dooper did Ray. The joy and love you brought each other is immeasurable.
I hope sharing your story will inspire other folks to get out there and adopt today! True love is as close as the nearest animal rescue shelter. FETCH!
Having personally adopted a number of rescues — both dogs and cats — into our family over the years, I would just like to note they've brought and continue to bring not only love but an extraordinary form of companionship into one's life, a win-win for all.
Not only do I have a number of wonderful "furmily" members living with me, but also a white feral cat I call Casper (after the ghost) residing in a shed in my backyard. He needs to be fixed and then a good farm home must be found for him. Once he's "pruned," I'll get back to you.
Now, moving on — and on behalf of many others out there whose trees are afflicted with an ugly growth: does my tree have a tumour?
I took this picture in front of one of my favourite places to save money, G & L Sales Ltd., at 1010 Logan Ave., where stands one of the most diseased trees I've ever seen. I have the same "blight" on some of my trees here at home. What is it and what can be done about it?
"Laurie, that is black knot. It grows on the Prunus species. That looks like it has made it to the main stem, in which case the tree is on its way out," DuBois writes.
"Typically, if it's in 10 per cent or less of the branches you can prune it out. This will be a management issue for the rest of the tree's life.
"Dip the saw blade or pruner in a 10 per cent bleach and 90 per cent water mix to sterilize the blade after each cut to reduce cross contamination on the non-infected wood. I recommend doing this when the tree is dormant, the cut being made a minimum of 12 inches before the knot. Good luck."
He adds that the removed knot should then be put in a plastic bag for disposal in your trash or taken to the diseased tree area at the dump. I appreciate the information and advice Ray.
Comments or feedback, love to hear from you!lmustard1948@gmail.com