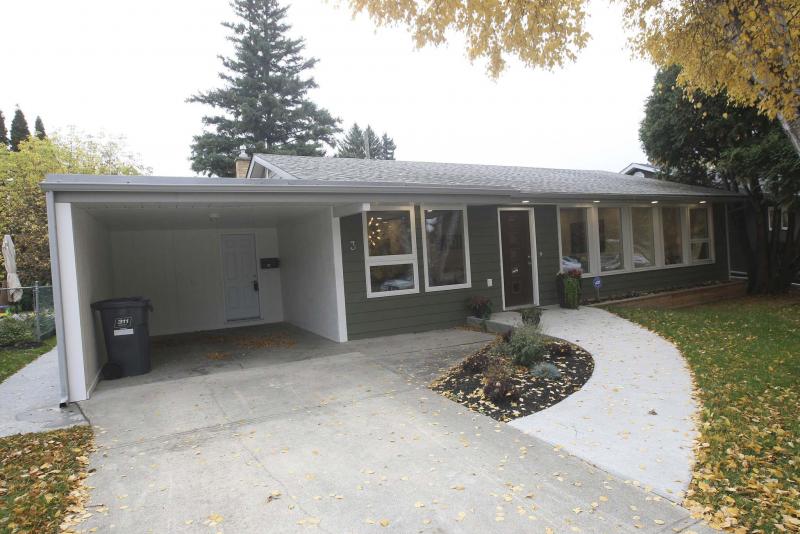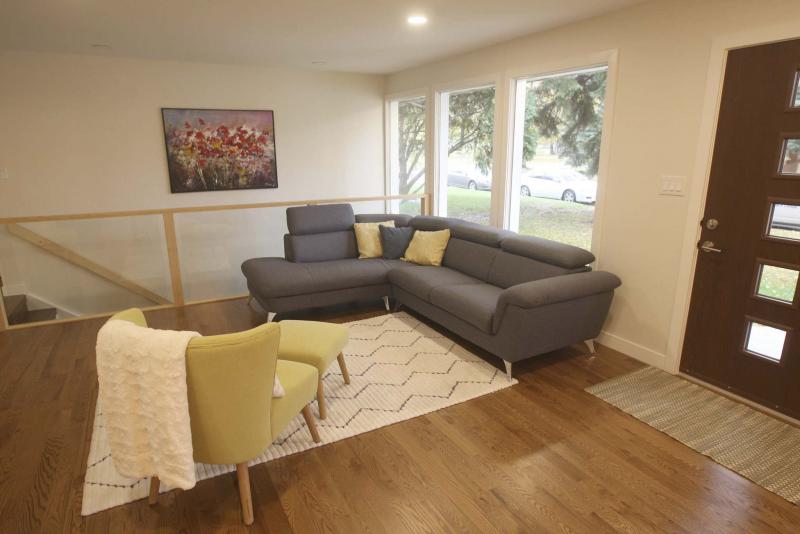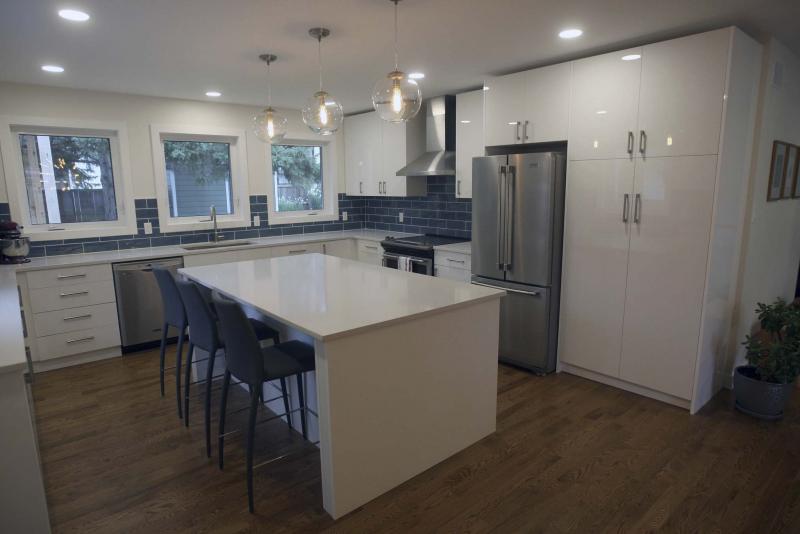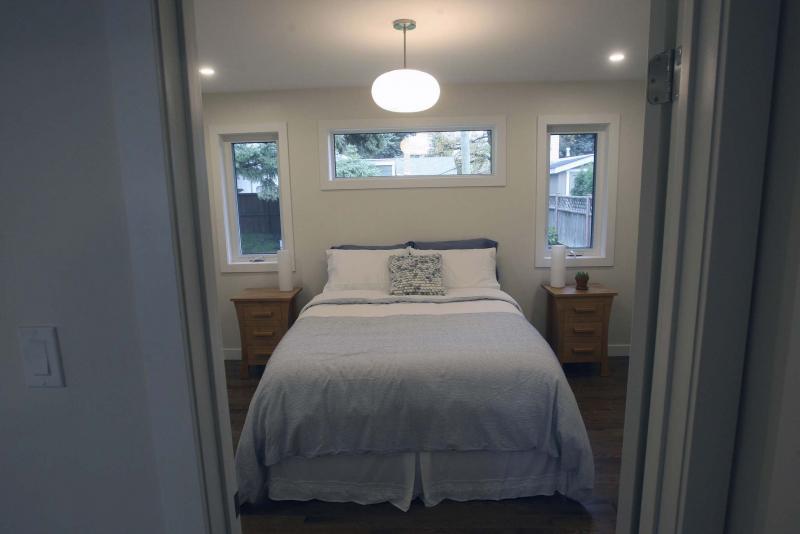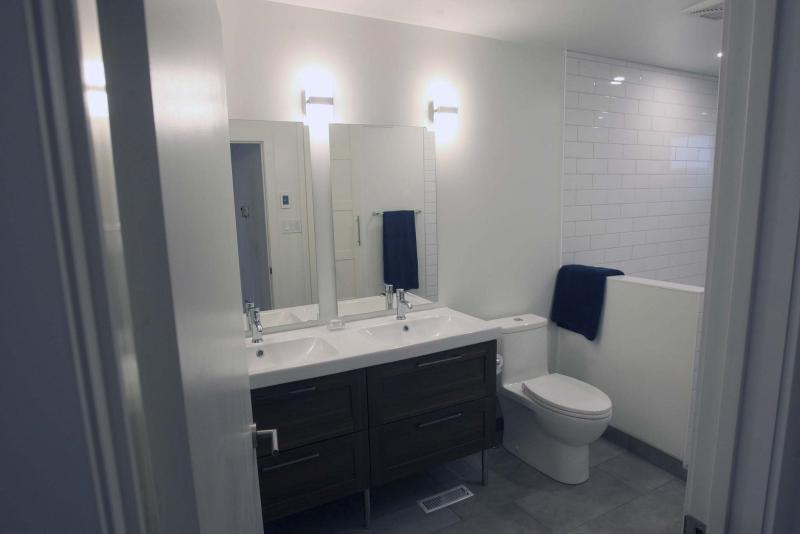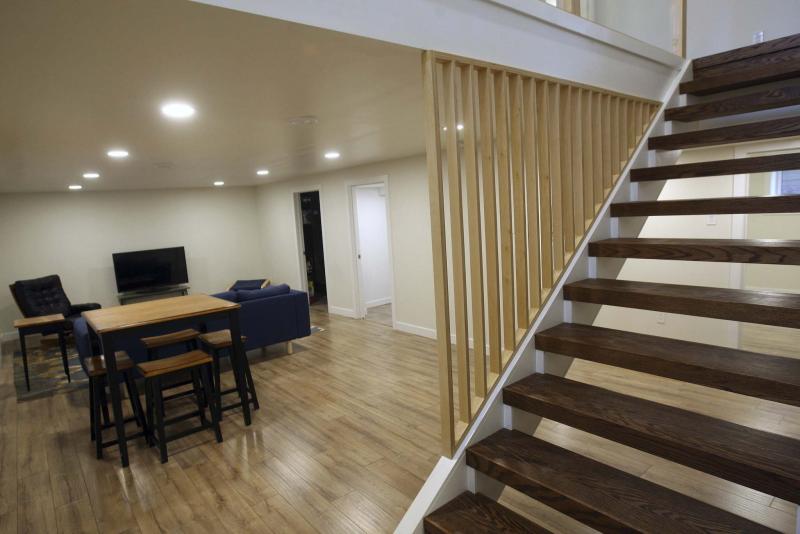 Sometimes, what we see on the surface isn't a reflection of reality. Take an extensively remodelled home, for example.
In many cases, an attractive exterior leaves you begging to take a look inside. Expecting the same panache, disappointment results when it becomes obvious the home's interior doesn't come close matching its magical exterior.
Realty Executives First Choice's Andrea Wiebe says there are no such issues with 3 Mohawk Bay. "The home has been reimagined and completely updated," she says. "Almost everything (with the exception of the odd window) is new in and out. I want to emphasize that the home isn't a flip. The renovators took their time on the home and really paid great attention to detail in every area. There's so much quality in here, from the finishes, to the workmanship."
The quality finishes start on the home's exterior, which was reclad in durable, low-maintenance hardiboard. Meanwhile, all applicable permits were pulled to pave the way for a top-to-bottom transformation of the home, a 1,260-square-foot bungalow that was built in 1961.
Wiebe says the interior reimagining started with a radical change in the positioning of one of the home's key components. "The basement stairs were moved from one side of the home (next to what is now the kitchen and dining room) to the other (next to the living room) to open up the main living area," she explains. "It was a brilliant design move that laid the groundwork for giving the area a contemporary great room feel."
Contemporary in more than one way. First, a mudroom was created off the rear of the home's carport to create an area to store shoes, coats and other paraphernalia out of the way — and walk directly into the kitchen with an armload of groceries, if need be.
Second, the additional space made it possible to create a kitchen and dining area that rivals the ultra-functional great rooms found in today's new home designs. "There's now stunning kitchen that features custom high-gloss acrylic cabinetry, (light taupe) quartz countertops, huge (seven-foot) island with seating for three, stainless Maytag appliances, built-in pantry and an abundance of large windows that overlook the fully landscaped backyard," Wiebe says. "The mudroom also has a door that leads out to the backyard, with its patio and new deck."
Then, there's the spacious dining area, which like the rest of the home's main living area (and bedroom wing), has been outfitted with brand-new oak hardwoods. "It's just steps from the kitchen, and is set next to a pair of huge windows. It is perfect for entertaining."
As is the case with modern great room designs, 3 Mohawk's living room is defined by a trio of large windows and the maple-trimmed, tempered glass dividing wall that also serves to define the lower level staircase. "The staircase was left open to the basement to allow for an abundance of natural sunlight to stream downstairs from above and through the glass," Wiebe adds. "It serves that purpose beautifully."
Take the extra-wide oak stairs down to the lower level and you come face-to-face with a big rec room — and much more. "It's brand-new — the basement was previously used as storage space. Now, there's a rec room with laminate plank flooring that holds a media area, bonus room, lovely three-piece bath with low-step-over shower and floating vanity, as well as a bedroom, den (both with legal egress windows) and huge laundry room with new washer and dryer and newer high-efficient furnace."
The home's reimagining continues in the bedroom wing, with a spectacular four-piece main bath and two bedrooms, including a serene master suite. "I absolutely love the main bathroom — it features a (grey) heated tile floor, gorgeous walk-in shower with tile surround, six-foot soaker tub — and a thermofoil (walnut veneer) vanity with four soft-close drawers and dual sinks," she says.
Like the bathroom, the master suite was also totally remodelled. Not only was the left-hand wall converted into his/her closets, but a nook for a king-size bed was created by placing an oversized transom window in the centre of the rear wall with two big, vertical windows placed on either side of it.
"That's another modern design feature — the windows are placed such that they let in loads of natural light, yet preserve privacy," Wiebe says. "There's also a corner closet for additional storage, and the room is big enough to accommodate king-size furniture."
In total, 3 Mohawk offers more than 2,000 sq. ft. of modern, well-appointed living space. It's also situated in an established area next to the Seine River, a park, transit — and just a short drive from a host of amenities on Fermor Avenue and nearby St. Vital.
"This is an almost-new home in an amazing location. Unlike a brand-new home in one of the city's newer neighbourhoods, there's no need to do any landscaping, as it's in a mature area. It's a mid-century modern design, but its reimagining has made for a home that features a design that's as contemporary as you'll find anywhere. All new owners will need to do is move in and enjoy all it has to offer."
lewys@mymts.net
Details
Location: 3 Mohawk Bay, Niakwa Park
Year Built: 1961
Style: Bungalow
Size: 1,260 sq. ft.
Bedrooms: 3
Bathrooms: 2
Price: $509,900
Contact: Andrea Wiebe, Realty Executives First Choice, 204-792-0857
Open House: Sunday, Oct. 8, 2-4 p.m.