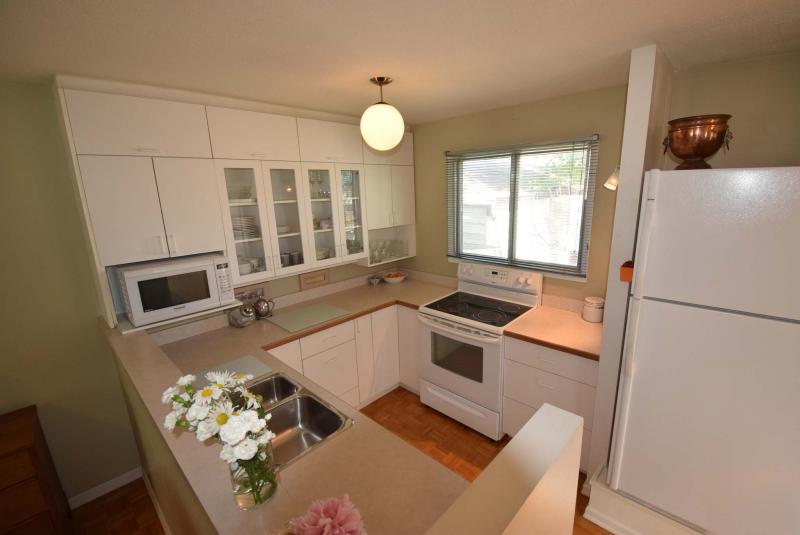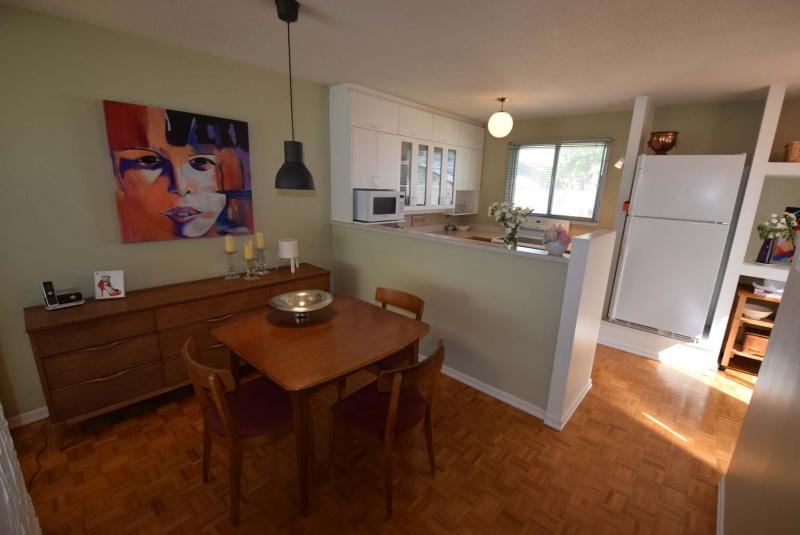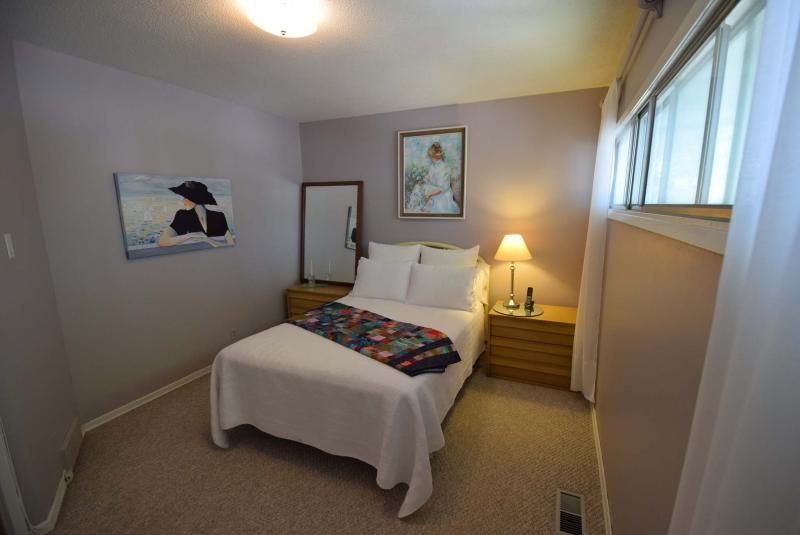 It's an intangible quality that not every home has: pride of ownership.
RE/MAX Executives Realty's Sherri Baldwin says it's a quality that 621 Elizabeth Rd. — a 1,060-square-foot, two-storey side-by-side — oozes.
"The home's longtime owner has maintained the home meticulously over the years she's owned it. It's a clean, nicely-updated home that has so much to offer."
One thing to note about the home is its square footage, one of the home's many intangible qualities. While many similar side-by-sides built in the early 1960s (621 Elizabeth was built in 1963) come in at around the 900-sq.-ft. mark, that's not the case here.
Because the home is 160 square feet larger, it holds not two, but three bedrooms upstairs — something that's a big plus for a young family, Baldwin says.
"All three bedrooms are a good size (and are pleasingly bright due to the presence of large windows), which is important for a young, growing family with two children," she says. "Instead of putting two kids in one room, each child can have their own room. Or, if a couple has just one child for now, they can turn one of the bedrooms into an office. If and when they have a second child, that child will have their own room."
Another bonus is the second floor's layout works well from a privacy standpoint. The two secondary/kids' bedrooms are located at the end of the hall, with the four-piece bath serving as a buffer space between them and the master bedroom. In essence, parents will be close enough to keep tabs on the kids, yet be sufficiently separated so as to enjoy a reasonable amount of privacy — a must after a long work day.
"The master suite (which is situated at the rear of the home) is quite spacious (13 feet by 10.5 feet), has a bank of windows up high to let in light yet maintain privacy and is just steps from the main bath, which features a newer espresso vanity, newer flooring, linen closet and tub/shower combo," Baldwin says.
"And the two kids' bedrooms are big enough that there's space to grow into — there'll be no hurry to get into a larger home when the kids get older."
In a word (OK, two), the home's main level is an ergonomic delight. Featuring three distinct spaces — living room, dining room and kitchen — every inch of space is well-utilized. The home starts off with a rectangular foyer that is separated neatly from the living room by a wall with a built-in bookcase and desk on the other side. There's also a niche for shoes and coats to the foyer's rear portion.
From there, you angle left into the living room.
"It's a large space that features parquet flooring and a bank of large windows on its front wall, making it a bright relaxing area," Baldwin says. "There's plenty of room for furniture and a TV, and there's a wide hallway off it that leads to the back of the home."
More pristine parquet leads you into an area that features a cool yet functional design. First, there's a generous dining room that's defined to the left by a wall filled with obscured glass inserts that allow light from the living room to filter in in a muted fashion.
A snazzy peninsula kitchen then defines the dining room — which, incidentally, has ample space on its side wall for a side table or china cabinet — on its right-hand side.
"The kitchen was recently remodelled with white cabinets (some with glass inserts), beige laminate countertops and a double sink. I just love all the windows. There's a huge window over the (glass top) stove and another large window on the side wall — light pours from the back and side to make for a delightfully bright space. There's also a utility closet and a storage/display unit next to the fridge that could easily be turned into a pantry."
Baldwin adds there's additional usable space downstairs.
"The basement is dry and insulated and features a newer high-efficient furnace (2010), a newer hot water heater (on rental) and plenty of storage. There's even a spot at the rear that could possibly be developed into a play area or TV room."
No doubt, young families (or couples) on a budget will also appreciate the fact the home has newer shingles (2014), newer front and side doors and newer carpeting upstairs. There's also potential for a garage off the backyard, which currently offers a shed and parking for three cars.
"This is a wonderful starter home," Baldwin says.
"It's in great condition from top to bottom. There's plenty of room for a growing family or for a young couple to grow into with a child or two. And it's in a super location close to schools, golf courses, swimming pools, parks, shopping, transit and so much more."
lewys@mymts.net
Details
Location: 621 Elizabeth Rd., Windsor Park
Year Built: 1963
Style: Two-storey side-by-side
Size: 1,060 sq. ft.
Bedrooms: 3
Bathrooms: 1
Price: $199,900
Contact: Sherri Baldwin, RE/MAX Executives Realty, 204-947-9800