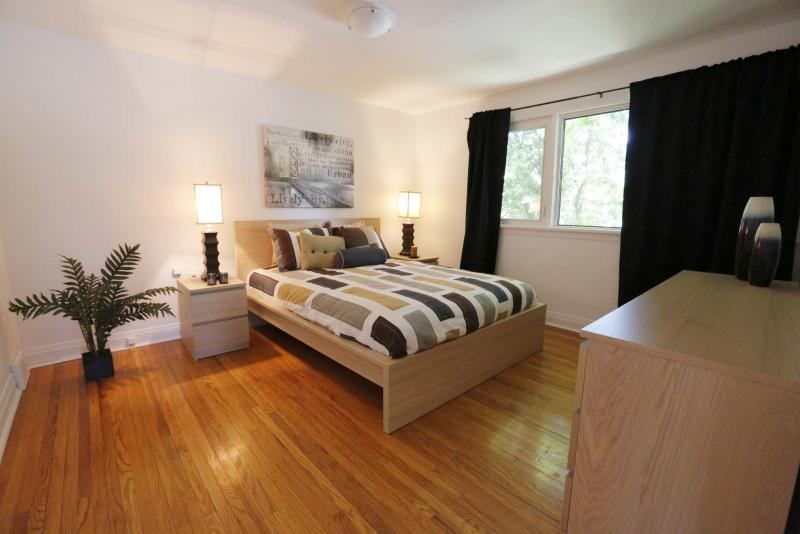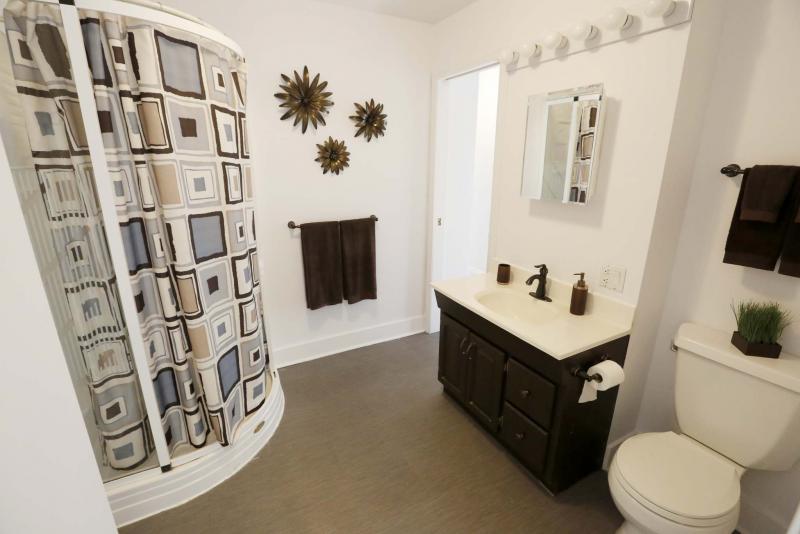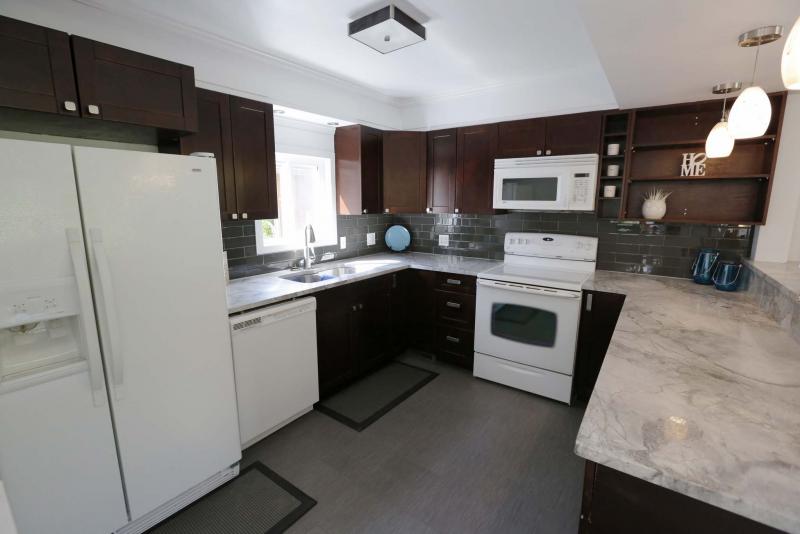 It's a unique and welcome feeling: to live in the heart of a city, yet feel as if you're living in a quiet spot somewhere out in the country.
Not surprisingly, it's a scenario that many young families yearn for, but never get to live out. That is, unless you find a home on a park-like lot in Fort Garry that's nestled neatly between Wildewood Park and Wildewood Golf Course.
"This home is on a gorgeous, treed lot, in a great location, and is incredibly bright, cheerful and livable inside," says Century 21 Bachman Associates' Cole Castelane, who recently listed 540 Oakenwald Ave. — a charming two-storey home — with his son, Brett. "When you step inside, it makes you feel like saying, 'I'm home.'"
That serene, welcoming feeling starts in the front yard, where the front walk is framed in rustic style by a mini pergola. A collection of mature trees — a pine in the neighbouring yard to the left, a four-pronged elm that spreads out majestically across the front yard and a delightful assortment of flora and fauna — amplify that rustic feel.
Then, there's the home itself.
With its warm brown exterior and side entrance that's bordered by a suitably weathered wood feature wall, you feel as if you're walking up to a home situated in the countryside a good way outside city limits.
However, this is no small countryside abode. In fact, it's a full-on family home that offers 1,438 square feet of space and contains four bedrooms, two baths and a developed basement. Yet, when you wander around the outside of the home, you can't help but feel as if you're out in the country.
The backyard is an area that does nothing to dispel that feeling, Brett says.
"It's a quiet, private, low-maintenance area that's great for entertaining, or for kids to play in in total safety. There's a huge deck that wraps around the back of the home, and there's no grass to cut. The fire pit is surrounded by crushed gravel, and side areas have been filled with cedar chips. The garage and fencing close off the area to give you tons of privacy. You feel like you're in your own little world when you're out back."
Turns out, the world inside the home isn't too shabby, either. Although the home is approximately 70 years old, it features an open-concept main living area that's bright and (bonus!) highly navigable.
"Tons of natural light flows through the home due to all the large windows that basically surround it," Brett says. "There's a huge picture window on the front wall that not only lets in light, but provides views of all the trees out front. There's also a side wall in the living room, a large window on the side wall next to the dining room, a big window over the double sink in the kitchen and a cut-out on the kitchen's side wall that lets light in from another window on the side."
Whereas there was once a wall between the kitchen/dining room and the living room, it was (at some point) removed. The result is a main living area that functions as well as any found in a brand-new home with an open-concept great room.
"The kitchen is actually an addition to the home," Brett says. "It's a beautiful space with (grey) granite peninsula with raised breakfast bar (that seats two to three), cherry-stained cabinets and (a ton of) drawers, (taupe) tile backsplash and a grey dura-ceramic floor. The dining room is just a few steps away. It easily holds a table for four to six. The living room is also quite spacious, too. It's a great area for entertaining or hanging out with the kids."
He adds that the main floor also houses a pair of bonus spaces: a three-piece bath and a bedroom next to a spacious rear landing lined with more grey dura-ceramic tile.
"It's a fourth bedroom that could be used as either a den, or bedroom for an older kid who wants their own room away from everyone upstairs. It's right next to the bathroom, so it's like they'd have their own private area to enjoy."
While privacy-seeking tweens or teens would appreciate such separation, parents of younger children would likewise appreciate the fact that the home's second level offers three bedrooms and an updated four-piece bath with dura-ceramic floor and soaker tub.
The master suite — which comes with a tree-top view courtesy of a huge, three-piece picture window — is tucked away in its own private corner. Meanwhile, the two secondary bedrooms — both are a good size with big windows and ample closet space — are proximate, yet set far enough away to provide sufficient separation.
Finally, there's the finished basement, which offers a rec room, den and spacious mechanical/laundry room with loads of storage space. Out back, the double detached garage and oversized interlocking brick parking pad provide more options; cars can be parked in the garage, or kept outside to open up the garage to use as a gym or workspace.
"This home is in a mature, central location that's close to schools, parks, community clubs, golf — and all kinds of amenities in the south of the city," Brett says. "This is a great family home that will serve a young family well in every way."
lewys@mymts.net
Details
Location: 540 Oakenwald Ave.
Year Built: 1947
Style: Two-storey
Size: 1,438 sq. ft.
Bedrooms: 4
Bathrooms: 2
Price: $379,800
Contact: Cole or Brett Castelane, Century 21 Bachman & Associates, 204-453-7653