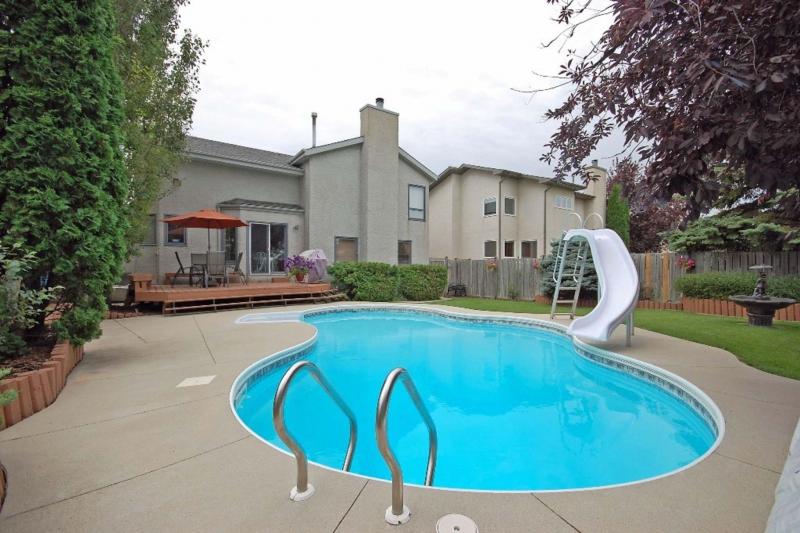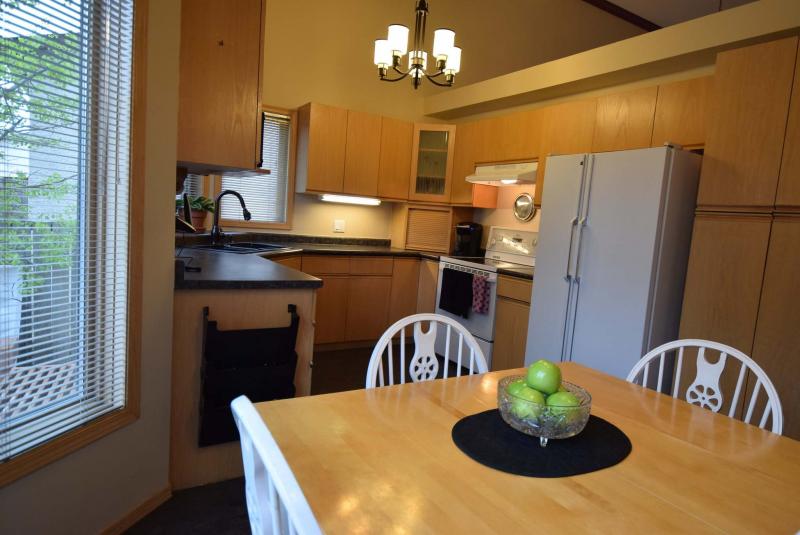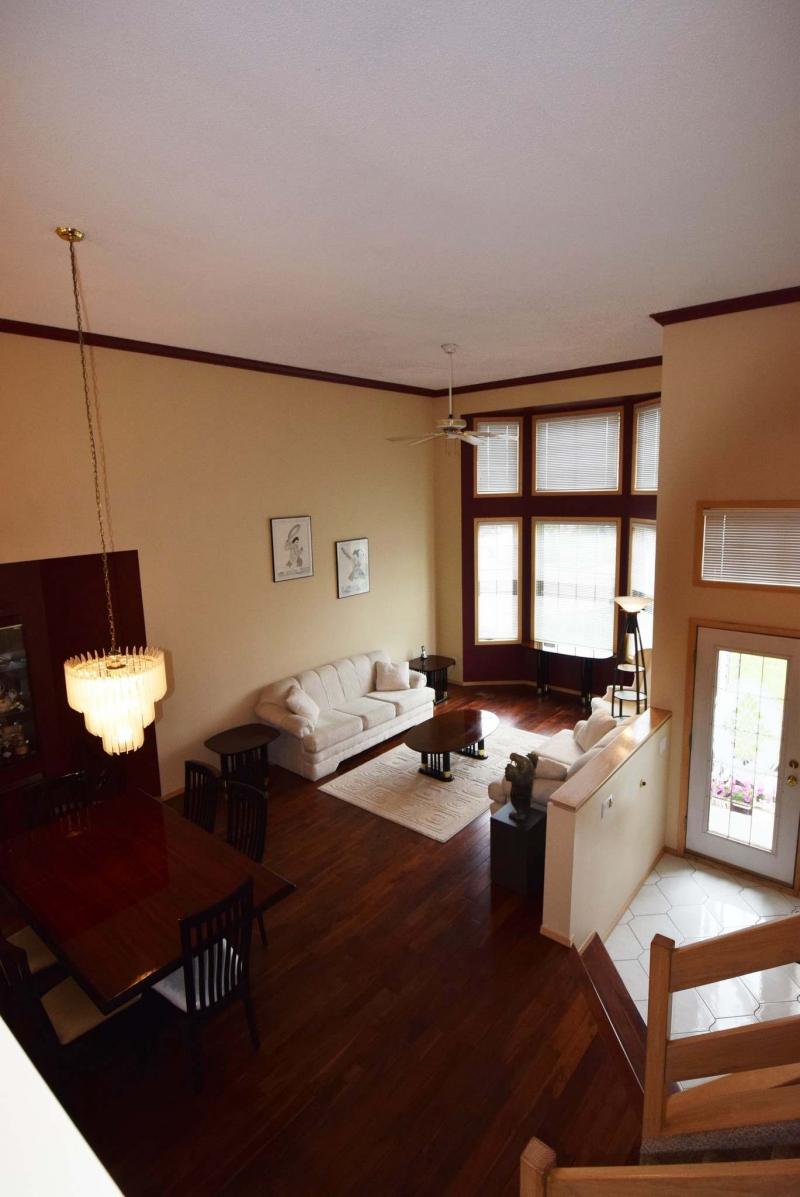 From a design standpoint all homes are certainly not created equally.
One home may possess incredible wow factor courtesy of a host of rich finishes, yet the striking features that captured your imagination are then quickly blunted by a mediocre layout. Another may shine due to its incredible floorplan, but is unceremoniously diminished by lack of style. Another home may have an amazing backyard, but little else... the list goes on.
While there is no such thing as the perfect home, there are a select few homes that have been designed so as to offer the best possible balance between style, functionality and overall livability inside and out.
One of those homes is 68 Surfside Cres., says RE/MAX Performance Realty's Jeff Stern.
"This home features a very well-thought-out design from top to bottom, inside and outside. It all starts with the foyer, which features an immaculate, crack-free (white) designer tile floor. Then, you feel the vast openness and spaciousness overhead that comes from a ceiling that's almost 14 feet high. Everything then unfolds in front of you in logical, stylish fashion."
That logical style starts in the dining room/living room combination that occupies the front of the 1,800-square-foot, two-storey Island Lakes home.
The curved, white-tiled foyer merges seamlessly into gorgeous cherry wood hardwoods that lend an rich, elegant feel to the area. Due to the generous size of the two spaces — the dining room is 19.4 by 8.2 feet in its dimensions, while the living room is 14.7 by 12 feet — and the soaring ceiling, you have an area that's ideal for hosting friends and family.
"It's a great size for entertaining," Stern says. "The dining room is huge and is perfect for large gatherings — there's room for a table that seats anywhere from eight to, say, 14 people, and you have the living room, which is only steps away, to visit in after dinner. The huge bay window on the living room's wall is spectacular and lets in all kinds of light on sunny days, while the dining room is an elegant space with its chandelier and cantilevered buffet niche."
A wide entrance then takes you into the home's rear portion, where another pair of spaces — plus a wonderful bonus feature — await. To the left is a family room sunken down three steps; to the right is a huge eat-in kitchen — it measures in at an expansive 17.5 by 11.4 feet — with roomy dinette area set next to sliding patio doors bordered by large vertical windows either side.
"Without question, it's an exceptionally functional, livable area. The family room is another great spot to sit down in front of the wood-burning fireplace, with its tyndal stone surround and a pair of huge windows that let in tons of natural light," he says. "More light pours in through the patio doors and windows, plus a pair of windows next to the double sink. There's ample room for a table for four, and the patio doors lead outside to a very special area."
That special area is none other than a professionally landscaped backyard.
"With its beautiful in-ground pool (with cement surround), deck and gorgeous landscaping, it's an absolute sanctuary. The pool has stunning auto-cycling, colourful fibre-optic lighting; there's a lovely water fountain with decorative stone base, and greenspace off to the side that's perfect for kids to play on."
Then, there's a highly practical design feature that was placed thoughtfully between the dinette area and family room, Stern adds.
"There's a compact wing that contains not only a main-floor laundry room (with window and storage space), but also a powder room, door to the double attached garage and a door that takes you down to the basement. It's just a wonderful use of space."
Head downstairs, and you find a developed lower level that offers a three-piece bath, large bedroom, rec room and tons of storage (dedicated storage room, under-stair storage). Wind your way upstairs, and you find a secluded bedroom wing features newer plush taupe carpeting (2015) and an intuitive layout.
"I just love how the master suite is buffered from the two secondary bedrooms," Stern says.
"The master is at one end, with the other bedrooms next to each other at the end. All three bedrooms are a very good size, and the master suite offers his and her closets, a pocket door that gives it ensuite access to the main bath, with its jetted soaker tub and corner shower — and a pair of corner windows make for a bright, yet private space."
Thanks to myriad updates — laminate plank flooring in the family room (2011), cherry wood hardwoods (dining room/living room 2013), light fixtures (2015) kitchen flooring (2016), hot water tank (2015) and 35-year shingles (installed in 2008), the well-kept home is in move-in condition.
"It also comes with a six-month appliance and home systems protection plan free to the buyer with no claim waiting period and no deductible," he says.
"All you need to do is move in, enjoy all the home has to offer, and go for a stroll around the lakes and natural surroundings in a wonderful area that's close to a host of conveniences."
lewys@mymts.net
Details
Location: 68 Surfside Cres., Island Lakes
Year Built: 1989
Style: Two-storey
Size: 1,800 sq. ft.
Bedrooms: 3
Bathrooms: 3
Price: $414,900
Contact: Jeff Stern, RE/MAX Performance Realty, 204-255-4204