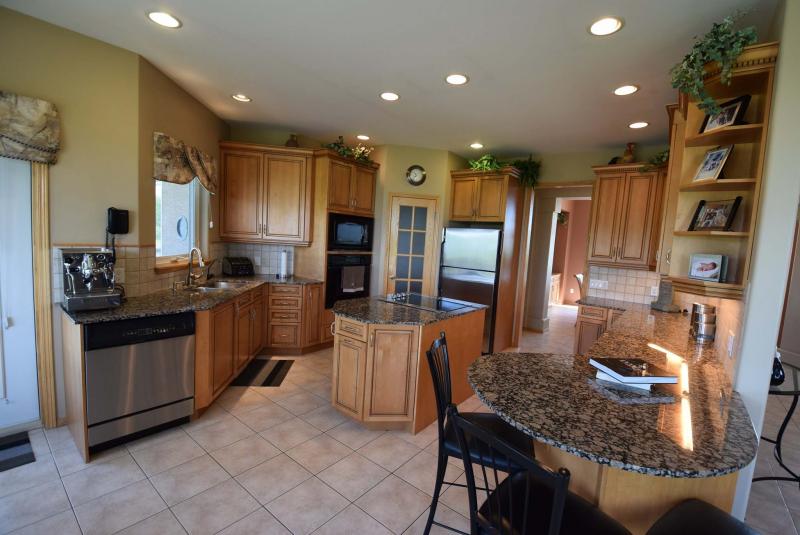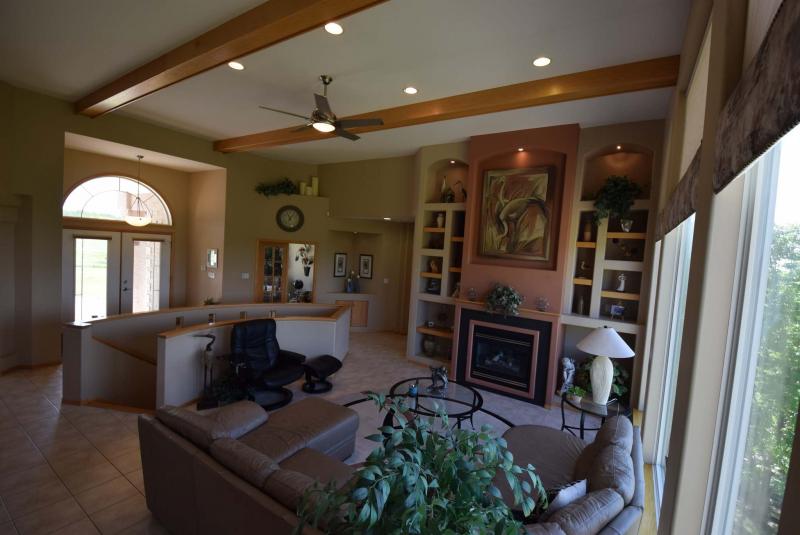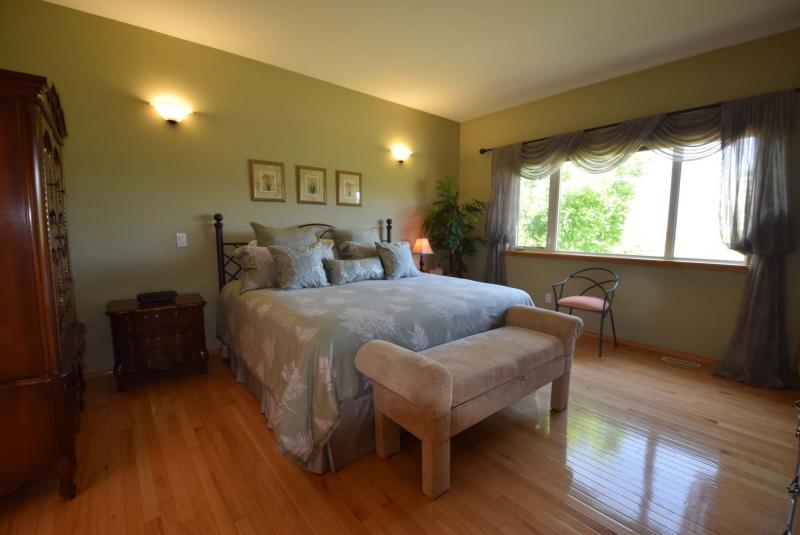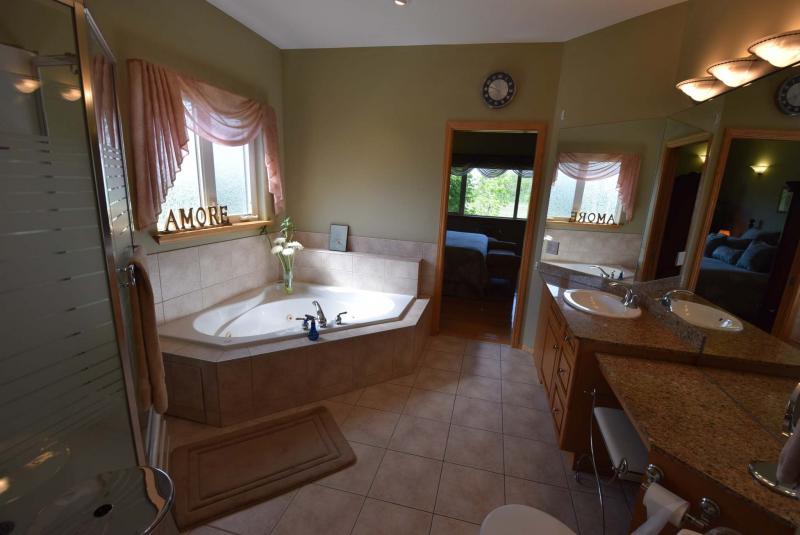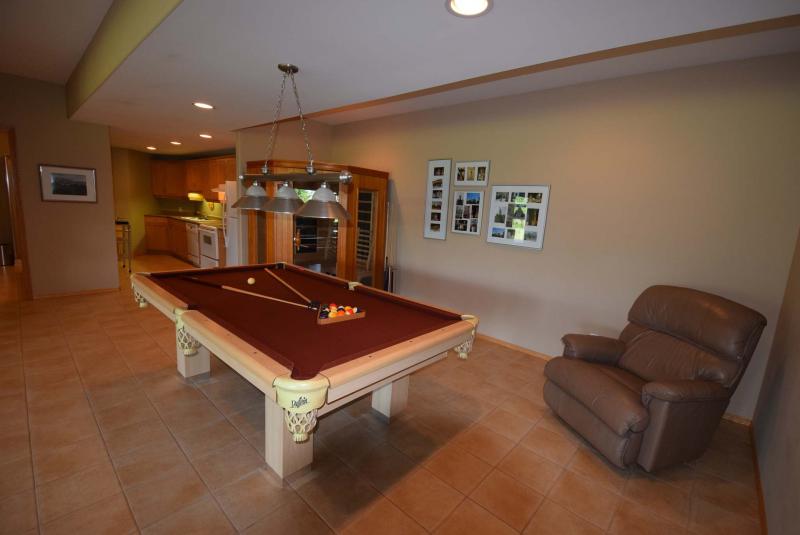 Even though a home might "only" be 17-years-old, that doesn't mean it's impervious to the ravages of time — especially in Manitoba's harsh climate.
That said, 1062 Lockport Rd. — a 2,120-square-foot bungalow situated on a 40-acre lot in St. Andrews — has changed very little in the time that's elapsed since it was custom-built for its original owners in 2000, says Re/Max Professionals' Corey Kehler.
"The construction quality of the home is amazing. In 17 years, there's been no movement in the entire house — there's absolutely no shifting or cracking evident anywhere. That's a testament to just how well the home was built."
He adds there's an overriding reason for the home's rock-solid construction.
"This home was the owners' dream home, so they basically spared no expense when they built it. The exterior of the home is comprised of tyndal stone, the home was built on piles (even under the garage) and has a structural wood floor in the basement. If this home were built today, replacement value would be in excess of one million dollars."
The build quality of the sprawling abode is evident the moment you step into its generous foyer. It's stylishly separated from the adjacent family room by a pair of curved walls that neatly hide the spiral staircase that twists gently down into the walk-out lower level.
As breathtaking as the home's entrance is, the family room directly behind it is just as spectacular, Kehler says.
"Right away, your eyes are drawn into the family room. It features a 12-foot beamed ceiling, floor-to-ceiling picture window, custom entertainment unit with gas fireplace and hardwood flooring. Natural light just pours in and the view of the surrounding countryside is gorgeous. You can actually see downtown Winnipeg off in the distance."
Perhaps the most noteworthy feature of the main living area is the sheer amount of natural light that pours in to it from several sources. First, there's the aforementioned picture window in the family room. Then, more light streams in to the kitchen from a pair of huge windows behind a cantilevered dinette area. Additional light is then injected into the kitchen by a patio door on its side wall and a large window placed perfectly over an under-mounted double sink; even more light filters in from the dining room behind the kitchen via another large, well-placed window.
"The great room is my favourite part of the home due to its natural light and high-quality finishes," he says. "Because the home faces south, light pours in through the windows all day. Add in gorgeous finishing materials like tile flooring (which runs through the entire great room with the exception of the family room), (brown/black) granite countertops, (tan) tile backsplash and natural maple cabinets, and you have an area that's a joy to spend time in."
The area is then extended by another desirable feature found past the patio doors between the dinette area and kitchen.
"Having a covered balcony off the kitchen is a perfect finishing touch to a wonderful area. It's a great spot to enjoy coffee and breakfast from in the morning or to visit with guests after dinner."
While the finishing quality of the home is impeccable, so too is its highly navigable, well-balanced floor plan.
Angle to the left from the foyer and you find a front-oriented den and private master suite. Meander off to the right and a hallway that runs between the kitchen and dining room takes you to a wing that contains a second bedroom, four-piece bath and huge laundry/mudroom.
As should be the case, the show stealer is the master bedroom, set off in it's own secluded spot off the family room.
"It's got everything you'd want in a master suite," Kehler says. "There's plenty of space and a large window provides a beautiful country view. The ensuite is a bright, relaxing space that features a tile floor, corner jetted soaker tub (light pours in through an obscured glass window above it), corner shower and maple vanity with granite countertop and makeup table."
Meanwhile, a veritable second home exists downstairs in the form of a walk-out lower level that accounts for nearly as much livable space as the main level, Kehler says.
"There must be another 1,900 to 2,000 sq. ft. of livable space down here. Like the main level, its exceptionally bright due to all the windows on its rear wall. Again, because it has a structural wood floor, the flooring is tile throughout most of it."
Then, there are the different – and varying spaces: a media area next to a bank of huge windows; cantilevered dining/games area with outfitted with another pair of huge windows that simultaneously let in loads of natural light and relaxing country view; and games/dining area next to — surprise — a full kitchen.
"There's also two more bedrooms, a three-piece bath and plenty of storage space," he says. "With about 4,000 sq. ft. of total living space, this home is perfect for an active young family. You're only 15 minutes from the Perimeter, so access to the city is quick. Once you're back home, you're in a safe, quiet setting the whole family can appreciate. All you'll need to do is move in to enjoy the quality, style and livability that this exceptional home offers."
lewys@mymts.net
Details
Location: 1062 Lockport Rd., St. Andrews
Year Built: 2000
Style: Bungalow
Size: 2,120 sq. ft.
Bedrooms: 4 plus den
Bathrooms: 3
Price: $899,900
Contact: Cory Kehler, Re/Max Professionals, 204-292-9966