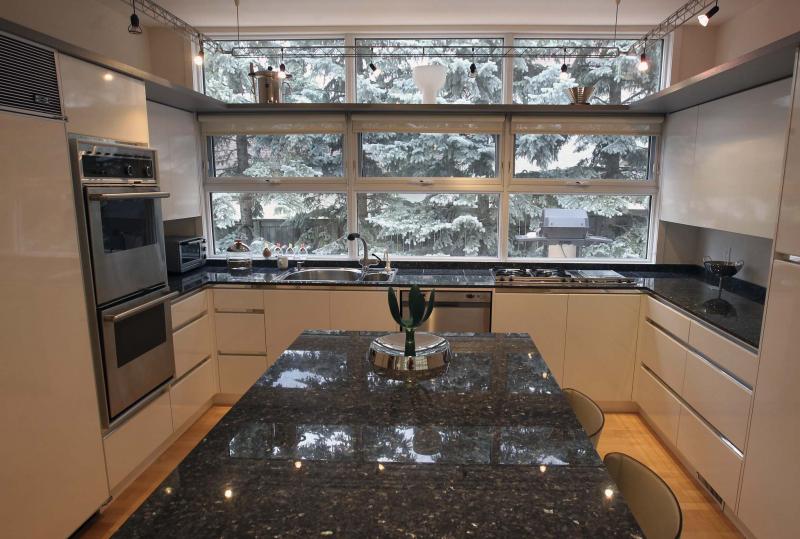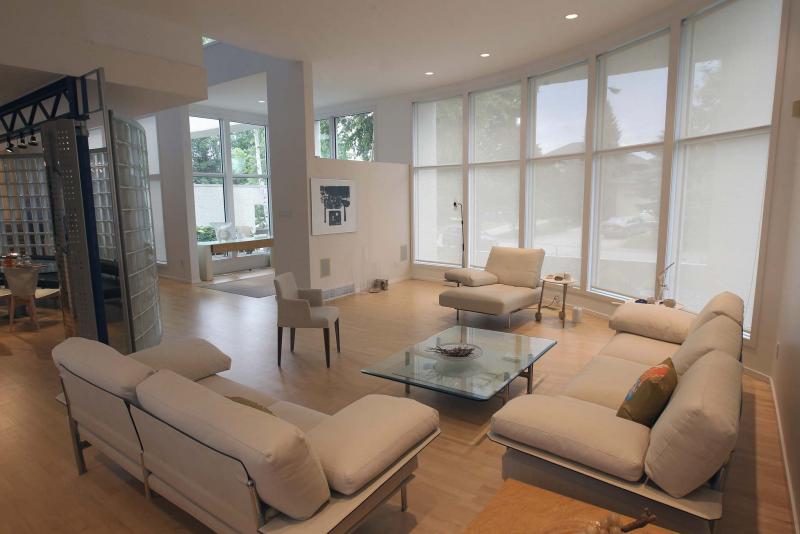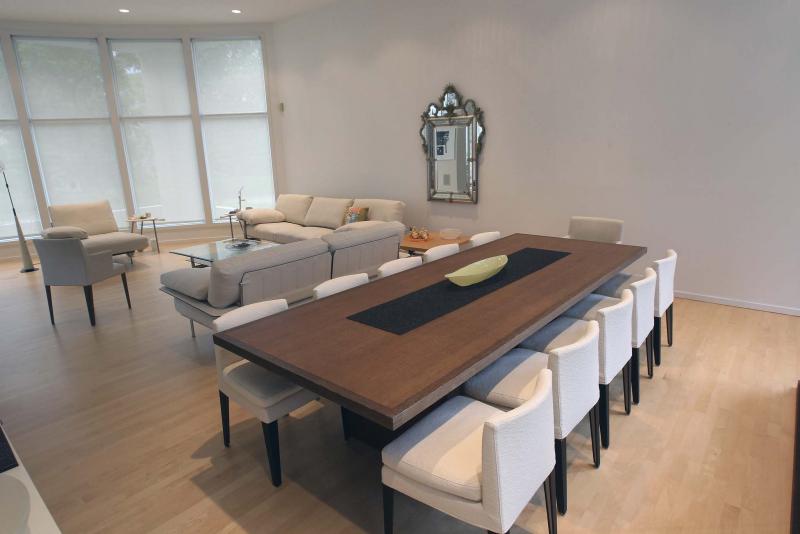 Age is a relative concept.
Which is to say if someone is 27 years old, we think of them as being quite young. However, the tables turn when a home is 27 years old. At that age, there's a distinct possibility that an abode of that vintage could be an anachronism due to a dated design that lacks imagination and creativity.
But while 26 Burnley Place was built in 1990, the Lloyd W. Secter design is anything but dated, says Century 21 Bachman & Associates' Glen Williams.
"The design of this home was ahead of its time. Twenty-seven years ago, the home is still contemporary. It still works wonderfully in every way, from functionality to style. It was built to exacting standards and features the finest quality and workmanship. Put all those things together and you have a timeless design."
Add ingredients such as exceptional creativity and vision to the aforementioned precision and you have an architectural masterpiece that functions as well now as it did when it was built nearly three decades ago.
The key to the home's timeless appeal, it turns out, is the simplicity of its design. Secter conceived the two-storey home — which measures in at an expansive 3,900 sq. ft. — as a simple box that was designed to afford maximum penetration of southerly light, while simultaneously recognizing the corner lot upon which it sat.
Glance at the front of the home and you notice all kinds of windows lining its walls. Those windows have a distinct purpose, Williams says.
"They maximize the inflow of natural light due to two properties — they're huge (floor-to-ceiling) and face south. Add in a soaring 11-foot ceiling in the living room and dining room (there's also a bank of huge windows behind the dining room, which easily holds a table for 12) and you've got an area that's incredibly bright, airy — and functional."
What's particularly impressive is that Secter's imagination spawned a home that's infused with a creative functionality almost everywhere you look. For example, the kitchen is separated from the dining room, living room, atrium and foyer by a curved, glass-block wall that allows light from the front windows to filter into the kitchen in appropriate, muted fashion.
The entrance of the kitchen (from the dining room) is then clad smartly by a curved stainless steel feature wall that blends perfectly with a kitchen that's been finished in a wealth of glossy white cabinets, black/grey quartz countertops and a tasteful combination of high-end stainless steel and white appliances.
A rear wall of windows over the sink further illuminates the space, while affording a view of mature pine trees in the backyard.
"The kitchen is a chef's dream," he says. "There's plenty of room to create, while the island seats two, and there's a nook in the curved glass block wall for a table for eight, which includes padded bench seating on the wall. It's a gorgeous, functional space."
Even though the home is huge there's little in the way of wasted space. Conceived as a large, open plan of interconnecting spaces, there are no doors, save for the guest bathroom and main floor laundry.
Consequently, flow from the living room/dining room through the kitchen and into the family room is flawless.
"I absolutely love the family room," Williams says.
"There's a curved wet bar next to a pair of huge windows and a media area next to a gas fireplace with a spectacular stainless steel accent wall above. Another bank of floor-to-ceiling windows lets in even more natural light, while the natural maple flooring (which runs through the entire main level) is bright, yet warm."
A set of six steps placed to the rear of the family room then leads to a perfectly positioned master suite.
"It's privately set apart on its own level with a massive walk-in closet and gorgeous ensuite that features (grey/black) marble flooring, a jetted tub set in the same material, a six-foot shower and dual vanity with granite countertop and modern white sinks. It's a great space in every way."
Head upstairs, and you encounter the home's upper level, which, like its main level, features a perfect synergy of function and creativity. A catwalk with sitting area fronts the three bedrooms, while windows set up high allow natural light to flow upstairs in uninterrupted fashion.
Not only is each bedroom huge, but they come equipped with oversized windows, built-in storage (in one instance a built-in desk) and ample closet space. Two of the bedrooms even have their own three-piece ensuite.
"Elite design and intention is evident in every area of the home, from the interconnecting spaces, to the spacious, wonderfully functional bedrooms," he adds. "The design is extraordinary."
That extraordinary design extends downstairs, where a fully-finished basement with 24-foot by 55-foot rec room – it was designed for kids, says Williams — that offers a basketball court/games area, media area, workout area, three-piece bath and massive storage/mechanical room.
"This home is a great example of how a home can stand the test of time when it's designed with such precision, creativity and vision. Twenty-seven years after it was built, it still feels ultra-modern, and offers lasting style, sophistication — and function."
lewys@mymts.net
Details
Location: 26 Burnley Place, Tuxedo
Year Built: 1990
Style: Two-storey
Size: 3,900 sq. ft.
Bedrooms: 4
Bathrooms: 4.5
Price: $1,650,000
Contact: Glen Williams, Century 21 Bachman & Associates, 204-453-7653