News
This column has repeatedly espoused the merits of dealing with professional builders, renovators and suppliers. Issues such as warranty, liability insurance, permits, standards and ethics, full disclosure of taxes and numerous other assurances that come with dealing with a professional are critical to getting the job done right. One should add professional development and training to that list.
In early November, members of the Manitoba Home Builders Association (MHBA) went back to school at their annual housing forum.
Fifteen unique presentations in the categories of leadership, technical, marketing and workplace wellness were attended by MHBA members.
Those that have attained the distinction of master builder or master renovator through the Certified Housing Professional program must attend a number of professional-development seminars or workshops every year in order to maintain that title.
The opening plenary session kicked off with Manjit Minhas, owner of Minhas Brewery and known for her current role on Dragon's Den, who educated and entertained the room with stories of hard lessons learned on the road to success.
The technical sessions provided invaluable information for the residential construction industry. Within the leadership stream, presentations concentrated on engaging employees in the company vision, immigrant recruitment and retention and building your business through education and training. In marketing, attendees learned about the cost of time, maximizing your website and marketing-energy choices. Finally, workplace wellness dealt with mental health, substance use and abuse and safety for sales personnel.
Gary Sharp, from the Canadian Home Builders' Association national office, delivered an informative presentation during lunch about the magnitude of Manitoba's underground economy and how it impacts everyone.
The closing plenary was delivered by Diane Himbault from the Canada Mortgage and Housing Corporation. Himbault looked into her crystal ball and gave a fascinating forecast for the next two years.
Professionals learning from professionals; yet another reason when building, renovating or buying supplies, it pays to deal with a Manitoba Home Builders' Association member.
Mike Moore is president of the Manitoba Home Builders' Association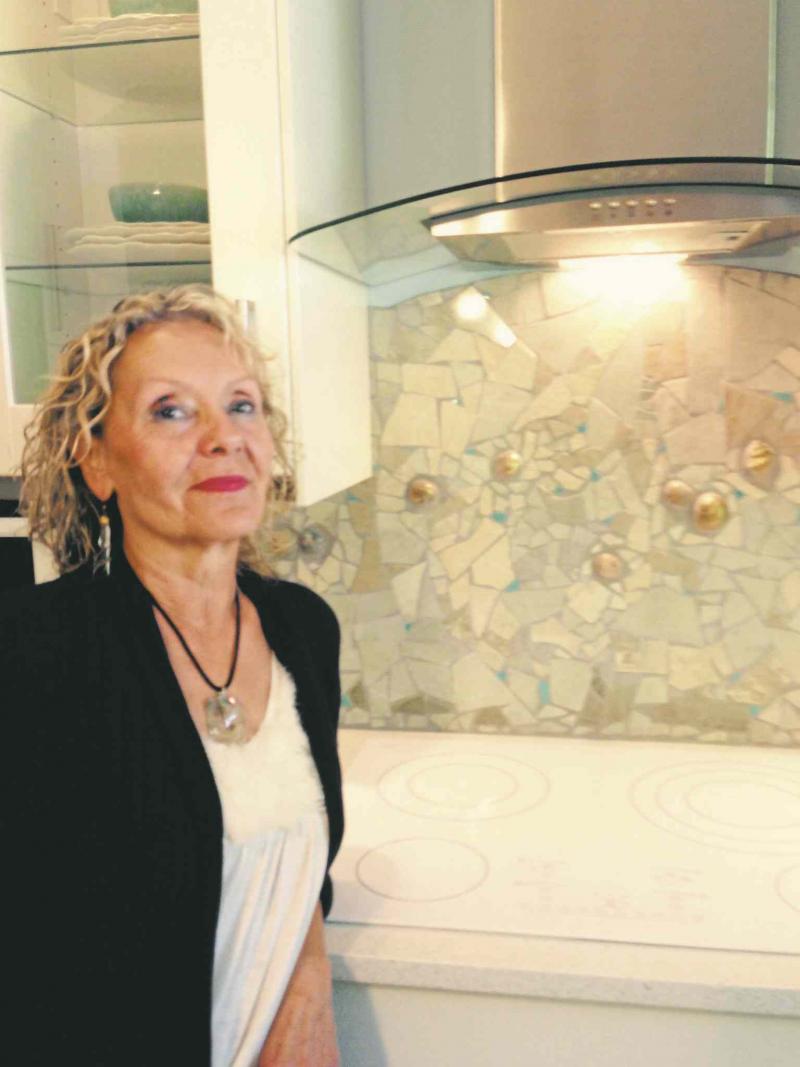 Question: I have often noticed restaurants have grains of rice in salt shakers. Is this for good luck or a joke someone plays on the server? Bethany, éle-des-Chênes
Answer: While some people consider the following a myth, here is the reason many people add rice grains to shakers: a few grains is a great way to prevent salt from clumping, because rice is said to absorb moisture.
Did you know many people believe the fix for handheld devices that get wet is to leave them in a bowl of rice for several hours to absorb moisture?
QUESTION: I would like to make a Christmas fruitcake for the first time. The recipes I've looked up online are for large amounts, with expensive ingredients. Is it possible to make half a recipe? One asks for five eggs. How do I divide? Shirley, Winnipeg
Answer: The easiest option is to use three small eggs (instead of medium or large). The more technically accurate solution includes measuring. A large egg equals about three tablespoons of contents. If the recipe calls for both egg yolk and egg white, beat the egg, and use 11/2 tbsp. for the Christmas fruitcake recipe.
QUESTION: Please advise me how to clean the black ceramic shower tiles in my shower. We have very hard water. I have used many products to try to eliminate the mineral deposits and soap scum, but the tiles remain blotchy and stained-looking after they have dried. Thank you. Barbara, Winnipeg
Answer: Whenever I want to freshen up old grout, I get a handy little piece of pumice stone. Pour some dish soap onto the pumice stone and wet it, then scrub the grout; looks wonderful. Next, spray isopropyl alcohol onto the grout to prevent mildew from growing and discolouring the grout (keep the alcohol away from small children). Another option is to make a paste of borax and water and scrub the grout with an old toothbrush.
QUESTION: Thanks to a lazy dog owner, I stepped in a pile of you-know-what, and I didn't notice until the following day. After cleaning the mess up, the smell is lingering. The sole is a rubberized material used on walking shoes. I have scrubbed with a variety of products, but I cannot get rid of the smell. Do you have any suggestions? Thank you. Leslie, Winnipeg
Answer: If possible, toss the shoes in the washing machine and wash with heavy-duty detergent and hot water. If the shoes are not washable, scrub the bottom sole with an old toothbrush, water and quite a bit of whitening toothpaste. Soak the bottom sole in 50/50 solution of vinegar and water.
Smart phone tip
Recently, I got a brilliant idea. Well, I thought it was brilliant. Both my husband and I are in our 70s, and it's a bit difficult for us to get down on the floor. We had to kneel down to read the serial number on our stove (to have it repaired). To get that number, one has to pull out the drawer at the bottom of the stove. The sticker is right there, on the right. But to be able to read it, especially when using bifocals, required some major efforts on our part. We did it, and after we were done, my brain clicked in -- I have a cellphone with a camera, and it just requires one of us to bend over and click a photo. If it doesn't work, erase the picture and take another, or use a digital camera. If numbers had been difficult to read on the phone, we could have transferred the picture to our computer, where they would be easier to make out. I'm going to use this trick next time something rolls under the bed. Thanks again for what you do. Lilianna
Note: every user assumes all risks of injury or damage resulting from the implementation of any suggestions in this column. Test all products on an inconspicuous area first.
Reena Nerbas enjoys your questions and tips; keep them coming. Need a presenter on the topic: Effective Speaking or The Power of Words? Check out reena.ca.
Browse Homes
Browse by Building Type