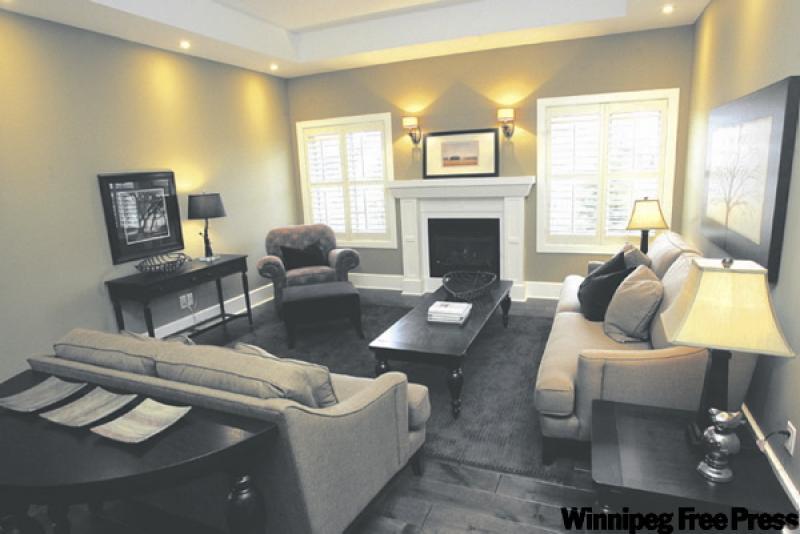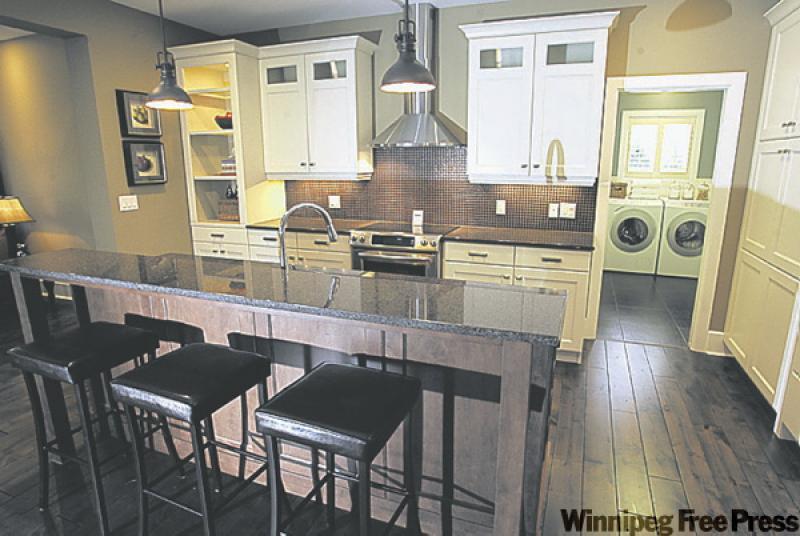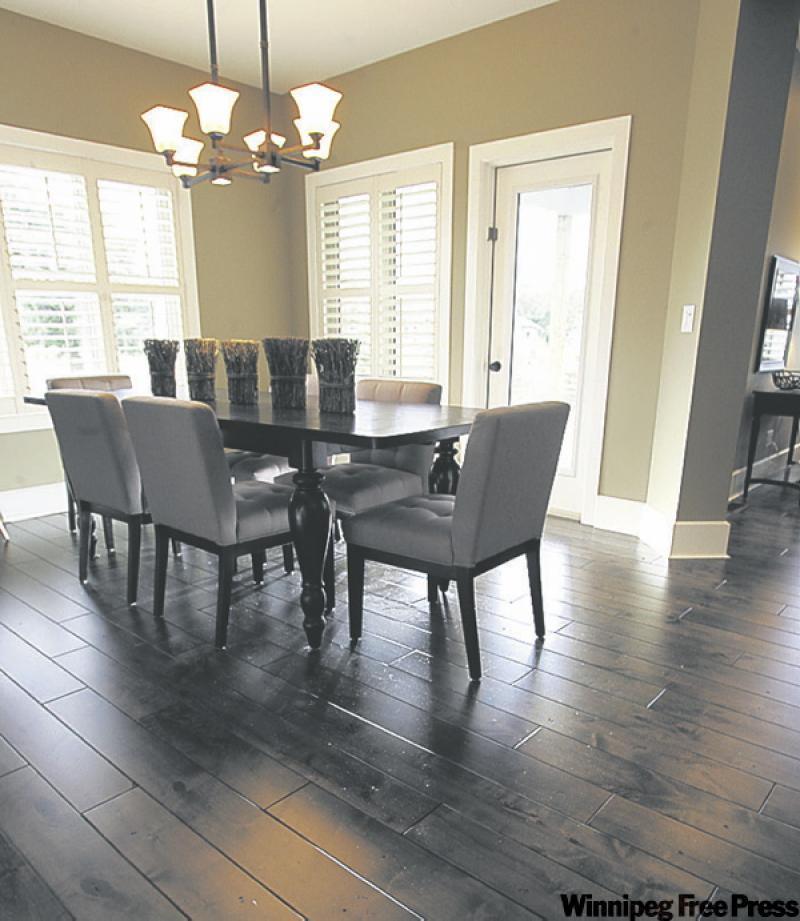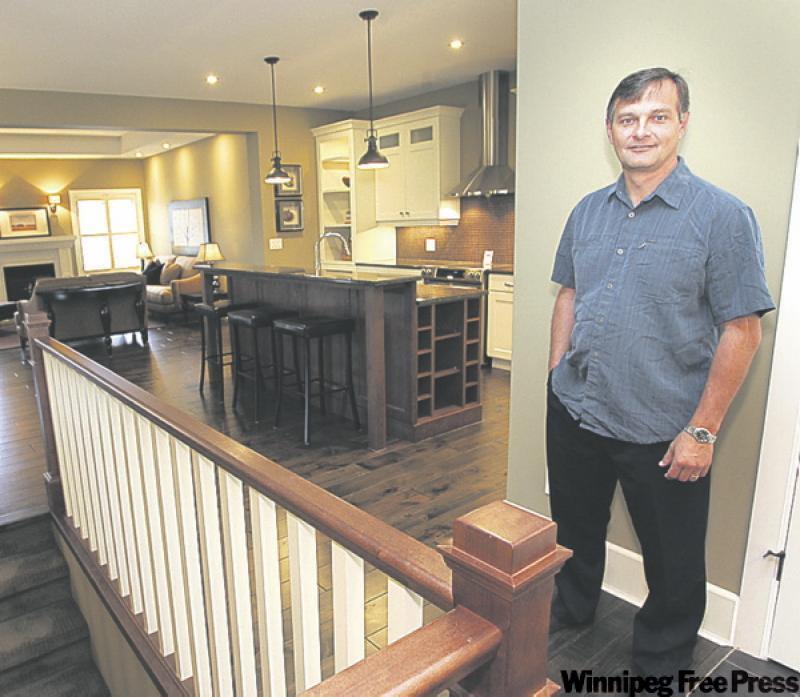 Although more than 400 people have visited the bungalow condominium show home in Manitou Oaks at 17-391 Oak Forest Crescent, most can't believe what they see.
That's because it's decidedly un-condo-like, says Royal LePage's Blair Sonnichsen, marketing agent for the high-end, west Winnipeg condominium development.
"We've had families from Westwood, Charleswood and Tuxedo come here and do a double-take," he says. "When they think of a condominium, the envision elevators, parking lots and living in more of a multi-family setting. Here, you've got your own lawn, garage and basement. It's just like a home. It's a great concept, but we're still educating people about it."
Once inside the detached condominium, the education truly begins. The Oak -- Manitou Oaks' show home -- is larger than most condominiums at 1,538 square feet. Unlike a high percentage of condominiums the foyer is wide and welcoming, and finished in rich (chocolate brown) porecelain tile flooring.
The dining room, kitchen and living room then fan out in front of you in unreserved, open-concept style.
"Our designers call the theme Modern Prairie," Sonnichsen explains. "The idea was to have it open to encourage flow, and to insert finishing materials such as dark maple plank flooring, white shaker cabinets and granite counter tops into it to create a welcoming feel."
To add to the feeling of openess, the ceiling height was set at nine feet -- and large windows were placed all around the periphery of the home's - er, condominium's - hub.
"These days, families to young couples to empty nesters are looking for a space with openness and height -- such a floor plan lends itself to a variety of purposes. With this type of concept, you can entertain or prepare dinner all in one spot and still stay connected. Yet, it's still cozy."
That coziness is also derived from the way the main floor is laid out. On one side, an island with three-seat eating nook smartly divides the kitchen from the dining room, while still leaving plenty of aisle space to roam about freely when creating culinary confections.
A buffer area of the rich-looking dark maple hardwoods then provides more room to move; the nearby dining room -- a large space in itself surrounded by large windows -- is also a distinct space.
At the far end, the great room -- with a bulkhead that defines its borders and tray ceiling with a series of potlights lining its periphery - is the just the perfect size for chatting with an apertif apres diner.
"The great thing about these condominiums is that they come available in six different floor plans. That means you can design the interior exactly to your taste. In this case (The Oak), the designers really went to town to show what can be done," adds Sonnichsen.
Look for the master bedroom, and you'll find it placed unobtrusively off the living room down a short hallway. The result is a suite that's exceedingly spacious, with a huge walk-in closet and a three-piece ensuite that epitomizes the term 'quiet elegance'.
"The five-foot tempered glass shower with rain glass tile effect in the white tile looks great and contrasts well with the (18-inch) chocolate brown porcelain tile floor, which is also heated," he says. "Other cool features include balsa wood blinds that can be closed traditionally, or opened up and out from the window and a long, deep walk-in closet that was left of open so people can configure it the way they want it to be."
Two other design features add to the habitability of the main level: a laundry room that runs directly off the kitchen, and a bedroom off the foyer that can also serve as a den.
Then, there's the finished lower level, which really gives The Oak feel a palpable house-like feel. Its open-concept media room, games room and supremely spacious third bedroom are features one doesn't often see in a condominium. Some might call it a bit of condominium heaven.
"It's like another house down there with over 1,100 sq, ft. of developed space, which also incorporates a maple entertainment unit with gas fireplace into the media room," Sonnichsen says. "There's also a wet bar and tons of storage, all on a structural wood basement floor. Comments have been very positive. People can't believe this is a condominium, and that's understandable. It's something you have to see to appreciate."
MANITOU OAKS
Address: 17-391 Oak Forest Crescent, The Oaks
Style: Bungalow Condominium
Model, as seen: The Oak
Floor Plans/Elevations: 6 to choose from
Base Price: $389,900 with standard specs including lot and landscaping
Price, as seen: $523,714.29
Size: 1,538 sq. ft. (with another 1,100-plus in developed lower level)
Lot Size: 47' x 96'
Bedrooms: 3
Bathrooms: 3
Taxes: $3,200 (Estimated)
Condo Fees: $155
Contact: Blair Sonnichsen or Chris Pennycook, Royal LePage Dynamic Real Estate @ 989-5000