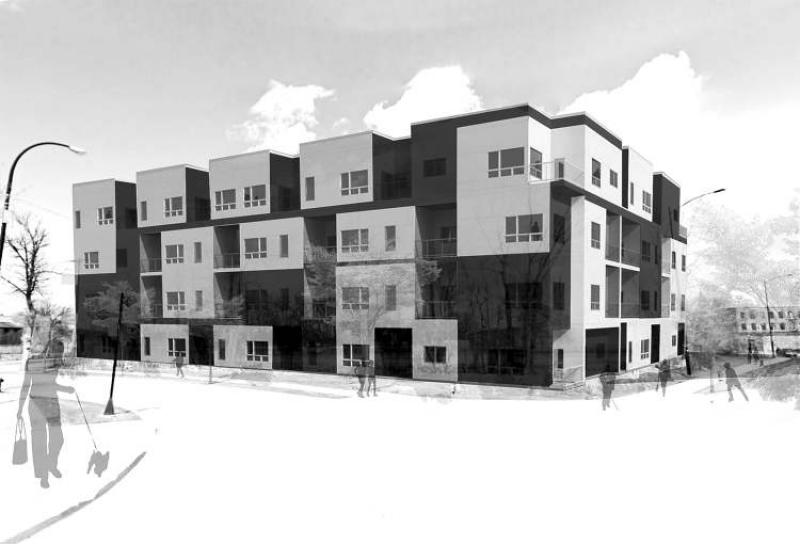 RESIDENTS of Waterfront Drive are going to get new neighbours.
A new condo project featuring panoramic river views and loft suites is moving in.
The project, says RE/MAX Performance Realty's Bill Thiessen, is called H2O. It will be situated on land along Waterfront Drive that will offer a superb location, plenty of room to move and views of the Red River.
"It's the biggest piece of land ever developed on Waterfront Drive for a condominium community," Thiessen said.
"It's a wonderful piece of land that will offer tons of space around the two buildings, which will be four storeys high with 43 units in each. Best of all, the units have all been oriented in such a way that each suite will offer a really nice view, from the main floor on up to the fourth floor."
H2O's two buildings will be located at 480 and 500 Waterfront Drive. Suites will feature a new loft design with 12-foot ceilings, huge windows that nearly stretch from the floor to ceiling and spacious open-concept layouts.
"I think one of the greatest things about these units is that they will be true lofts without the eccentricities of the warehouse lofts that people are familiar with in the Exchange District," Thiessen said.
"The location is going to afford 360-degree views of the river, bridges, human rights museum, as well as the Disraeli Bridge and a northern vista."
One bedroom suites -- at 724 sq. ft. -- will be priced starting at $199,900, while the price range will max out at $350,000 for penthouse suites that will offer about 1,100 sq. ft. of space.
Most units will be two-bedroom units with two baths, with a limited number of one-bedroom suites in each building.
The goal was to offer lofts with great views and quality finishes at affordable prices, he added.
"We did a survey and found that when it came to the Waterfront Drive area, people wanted the opportunity to get into one- and two-bedroom condominiums for around $250,000. After that, they wanted to have some premium suites made available for $300,000-plus," Thiessen said.
"We made it our mission to offer people a development with fair, reasonable prices. Most of the units will come in in that $200,000 to $250,000 range."
In order to achieve affordability, the emphasis is on using quality finishes rather than high-end ones.
"We didn't want to drive up prices, so we went with nice standard finishes such as white cabinets, carpeting and laminate countertops. Even with those standard finishes, interiors will be bright, contemporary and beautifully finished. If a buyer wants to, they can always upgrade to hardwoods, maple cabinets and granite countertops at a later date," Thiessen said. "Starting out, we want to do all we can to make the units affordable for buyers."
H2O has been designed to appeal to a good cross-section of buyers, he added.
"The exterior will be modern, contemporary and linear and will be comprised entirely of hardiboard that will be painted a variety of striking colours -- white, yellow and red, to create a vibrant look. Each unit will have its own patio or balcony, and there will even be an elevator. While the project has been designed to appeal to more youthful buyers, it will also work for seniors, too."
Condo fees will start at $200 per month; completion of the first building is slated for spring 2013. For more information on H20, visit www.H20waterfront.com or call Bill Thiessen at 946-5638 or 255-4204.