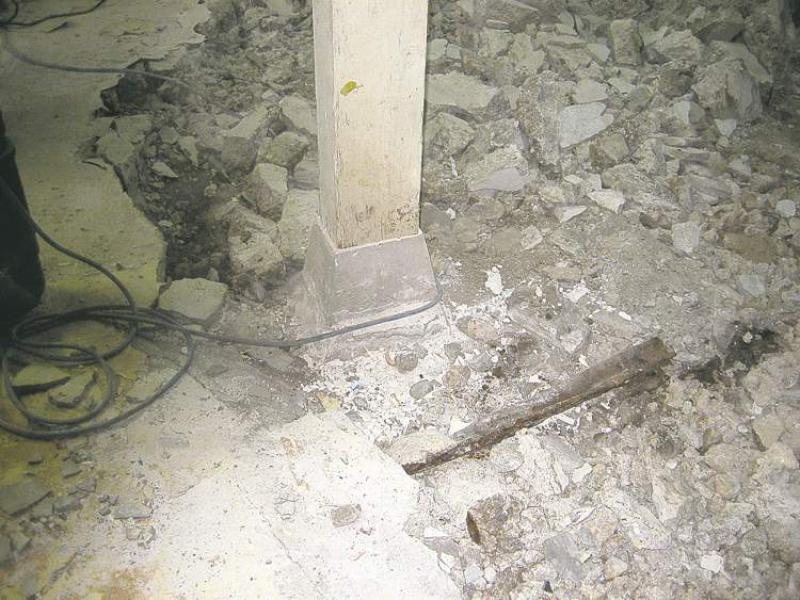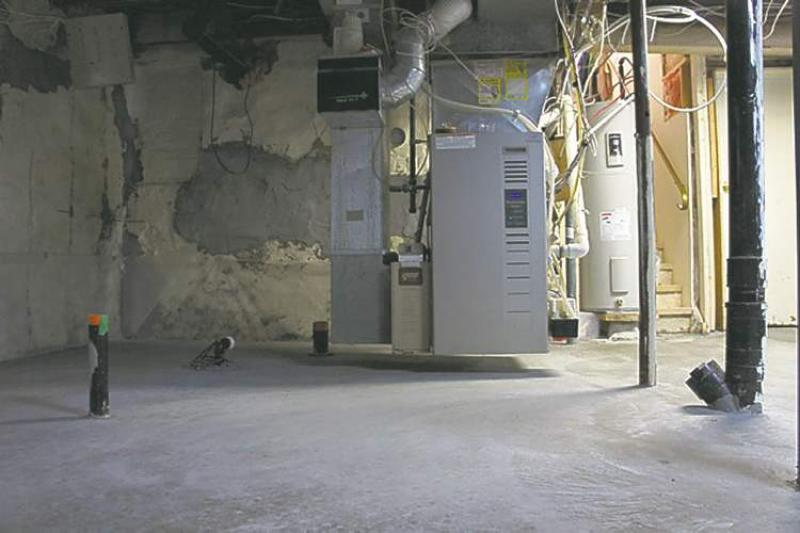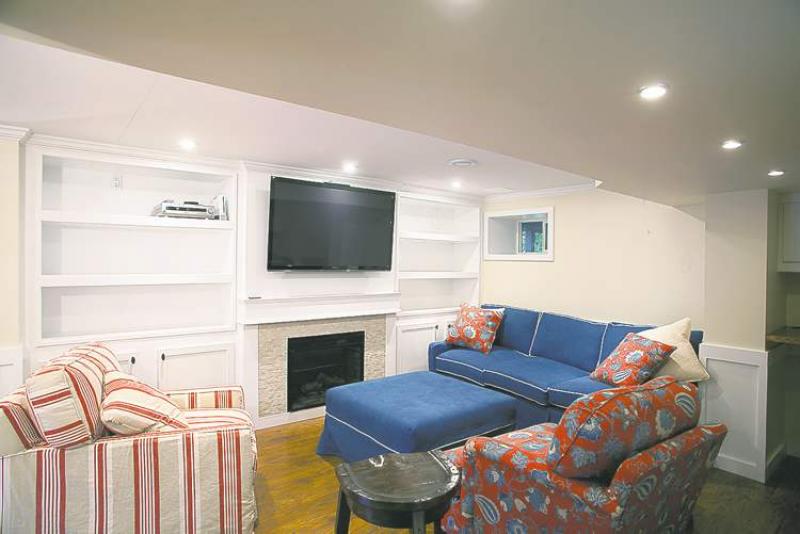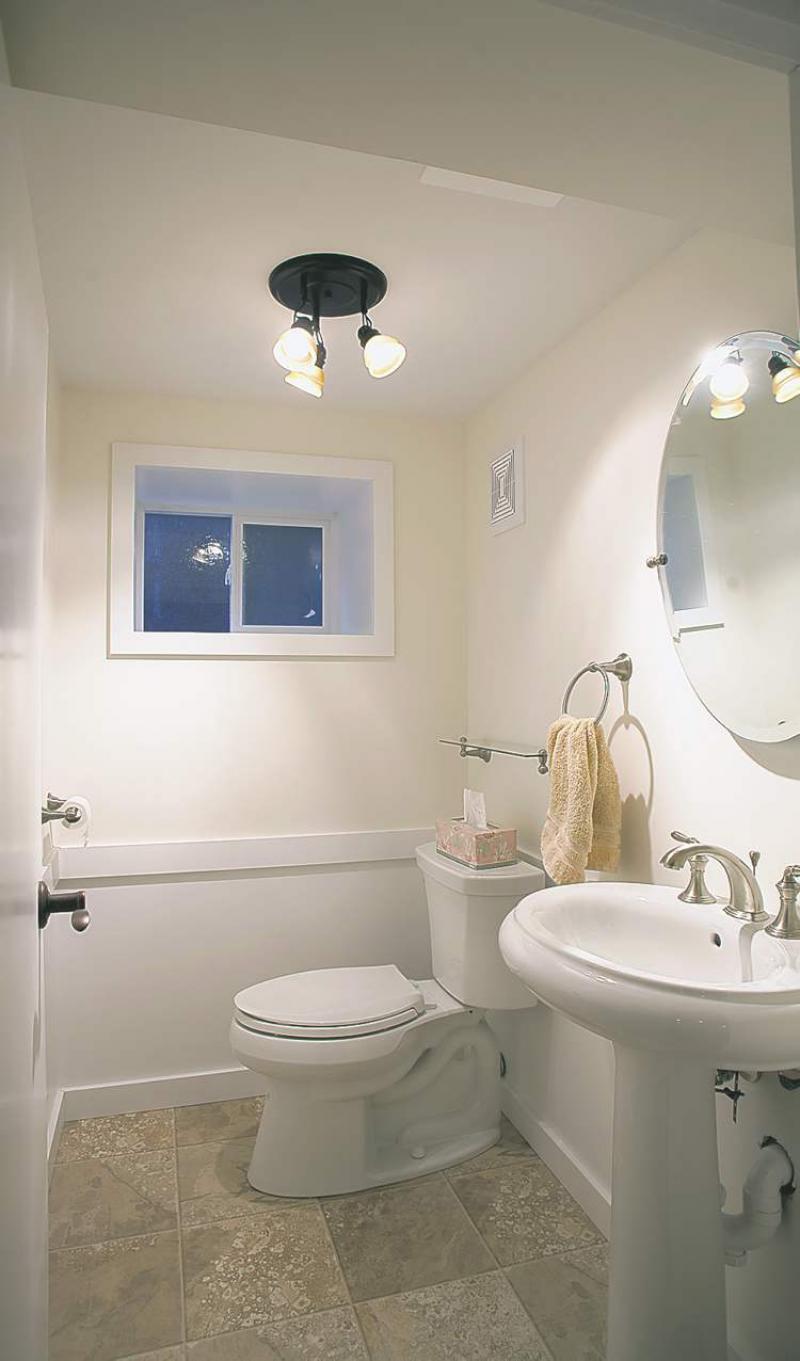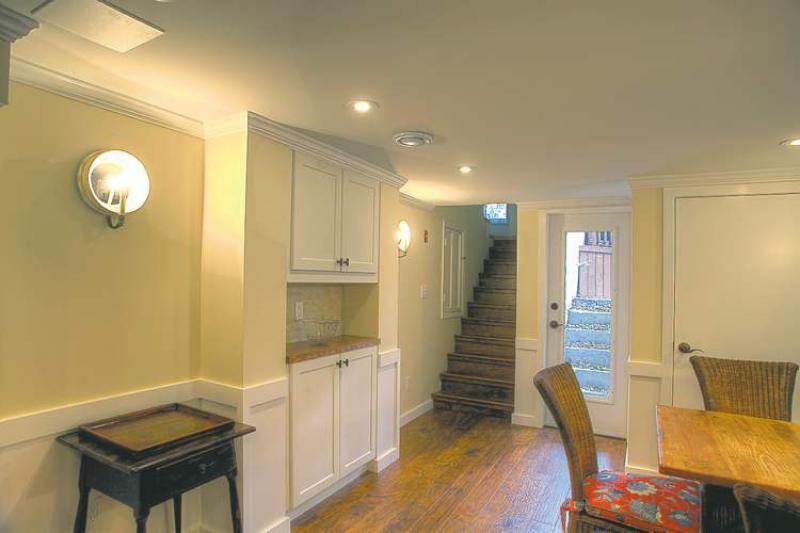 Renovating your basement has several advantages.
First, it will force you to jettison all that junk you've assiduously collected and stored in your underground grotto over the years. Second, it will give you hundreds more square feet of living area, and, in designer parlance, you'll able to refer to your former basement as "lower-level living space." Moreover, it can be a wonderful place to stash the kids or accommodate unexpected guests such as the in-laws.
Finally, if you do the job right, it will increase the value and comfort of your home.
An important question to consider, however, is whether to do the work yourself or to hire a professional.
Modern basements are the best choice for dedicated do-it-yourselfers because these structures generally have smooth, level floors and flat interior walls with properly installed weeping tile so they don't leak. Older basements, on the other hand, should be left to renovation experts, because these subterranean dungeons tend to be fraught with problems that will seriously challenge the most adept DIYer.
If you do decide on the DIY option, don't forget that to do a classy reno, you'll want to add lots of new lighting (basements are gloomy by nature), install a two- or three-piece bathroom for the in-laws, include a bedroom, maybe build an area for a washer and dryer and perhaps put in a surround theatre for your own pleasure.
One caveat: not many DIYers are knowledgeable about both the electrical and plumbing trades. In this case, pay the extra cost to have pros run the wiring and hang the pipes. They will take out the necessary permits and deal with the inspectors who will show up to ensure electrical and plumbing installations meet Manitoba building-code specifications.
Furthermore, as a DIYer, you're responsible for obtaining your own building permit so your work can also be inspected and approved.
One example of a basement that definitely required a professional renovator is a circa-1900 stone-built basement in one of Winnipeg's older districts. The owners wanted the 500-square-foot area renovated to include a separate furnace room, an electric fireplace, a wide-screen TV, a homework area for their four kids, a two-piece bathroom and a laundry room.
The job was undertaken by partners Tony Teunis and Mike Kerr of All Canadian Renovations Ltd. "It was one of the most challenging basement renos I've encountered in 40 years in the business," Kerr said.
The 100-year-old basement had been converted into a rec room at some point in its history. When current owners Jack and Ana decided to replace the carpet, it was discovered that the concrete underneath was badly cracked.
"A piece of it actually came up with the old carpet," Jack said. "Some of the worst cracks had been roughly patched with cement."
The carpet company told the couple it would be impossible to install any kind of flooring until the old concrete floor was replaced.
Jack said one reno outfit he and his wife contacted recommended a quick fix -- remove the broken concrete and pour a new floor without tearing down the interior stud walls to check for cracks in the foundation's outer walls. Unsure of how to proceed, the couple sought another opinion.
"I suggested they tear the rec room completely apart to expose all the defects that were likely to exist in a basement of that vintage," Kerr said.
The owners concurred. "We decided to go with Mike's advice, even though it was a more costly option," Jack said. "When it was gutted, the basement looked like a dungeon in which to scare kids at Halloween."
As Kerr suspected, most of the parging had fallen off the stone-built walls, leaving holes through which earth on the opposite side was visible. Moreover, a main wood beam that bore a good deal of the 21/2-storey house's weight was sagging because the support posts were sinking into the shattered floor. At one end, the beam was supported by a feeble telepost inserted when a new stairway had been built between the first floor and the basement.
Kerr said his crew began by jackhammering the old concrete floor, removing the pieces in a wheelbarrow and levelling the ground underneath. "Then we took the remaining parging off the walls, thoroughly cleaned the crevices between the stones and resealed everything with new parging."
The walls were sprayed with foam to bring the insulation value up to R28, as required by code, Kerr said, adding that the foam is also an excellent water and air barrier.
Before the new floor was poured, on the advice of an engineer, two two-foot-cubed concrete footings were placed on the ground at either end of the main beam so two hefty teleposts (later hidden in the walls) would transfer the house's weight from the beam to the footings.
The engineer also recommended reinforcing the main timber by bolting steel I-beams to either side of it, Kerr said. "This really opened up the space, as it allowed us to remove a series of posts that were previously supporting the timber."
The furnace had to be hung from the rafters to allow room to spread concrete underneath it, he added. The cured concrete was covered with two-foot-square insulated, tongue-and-groove subfloor tiles with an OSB surface, a polystyrene backing and an R-value over three.
"They keep a basement floor warm and dry by minimizing air space and airflow, plus they'll carry the weight of a pool table or piano without compressing."
The finished floor is a solid vinyl product that looks like hardwood, Kerr said. It comes in different colours, patterns and widths, and is used in high-traffic areas in supermarkets such as Safeway.
Jack said he and his wife are very pleased with All Canadian Renovations in terms of good design, quality of building products and detailed craftsmanship.
"We're especially happy that we decided to spend the extra money to gut the basement, as we now have extra living space that is dry and comfortable. It's also one of the most visually striking areas of our home."