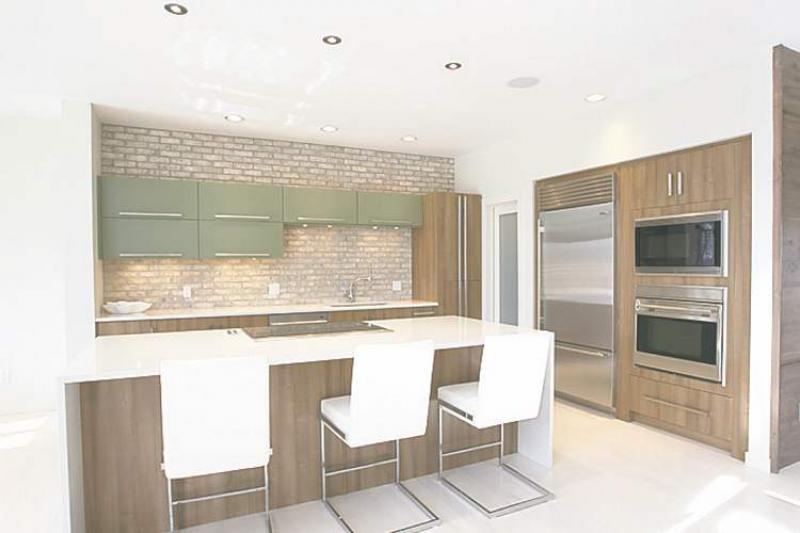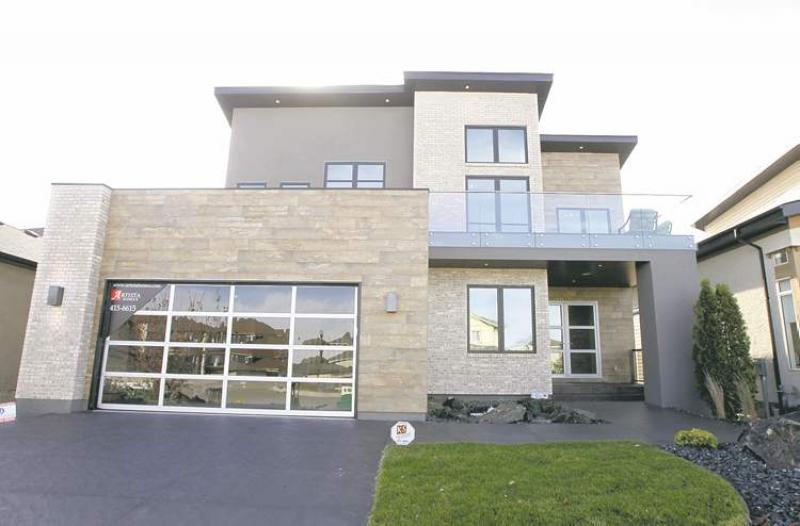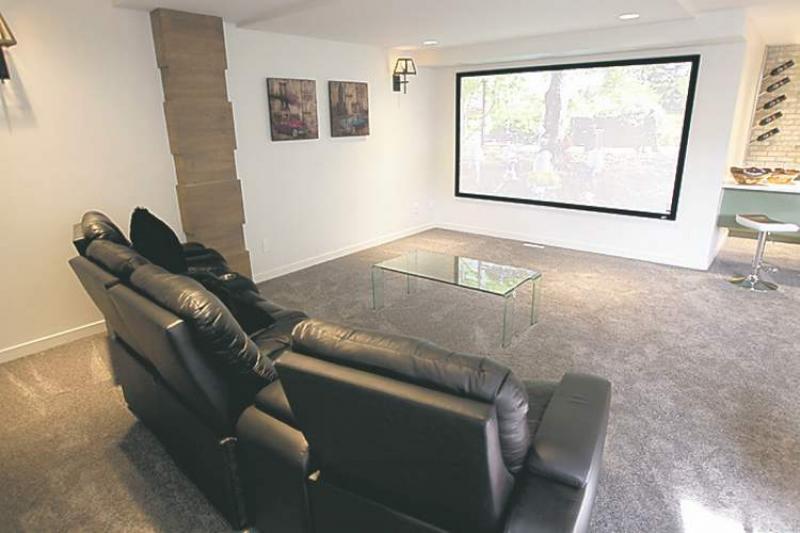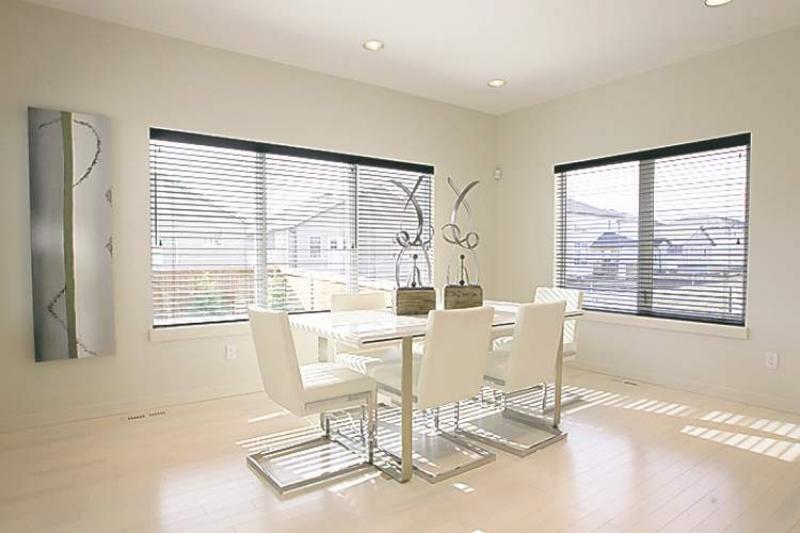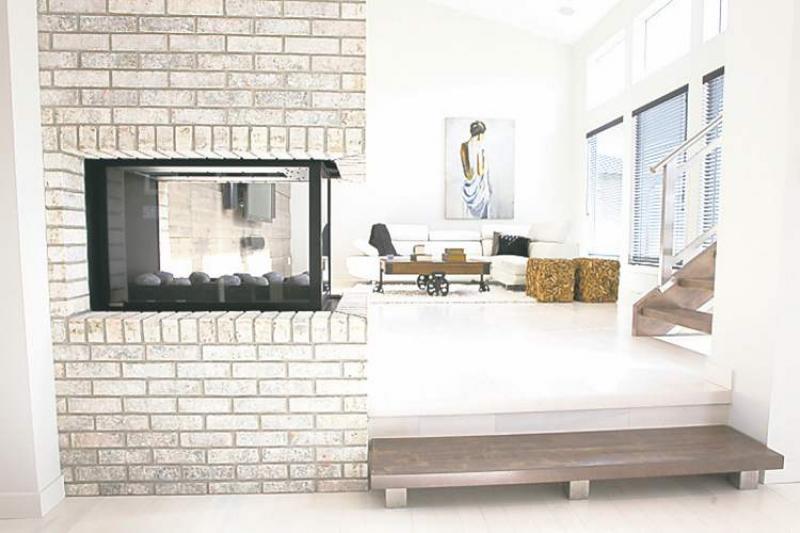 If you've ever watched sports such as diving, gymnastics or figure skating, "degree of difficulty" is a term that comes up often during broadcasts.
Essentially, some routines are more difficult than others. Thus, when an athlete performs a routine with a higher degree of difficulty better than another who performed a routine with a lower degree of difficulty, he or she is awarded more points.
Imagine, then, the degree of difficulty associated with building on a relatively compact 54-foot-by-115-foot lot, the goal being to build a home that -- for all intents and purposes -- feels as if it has a walk-out basement, but, in actuality, does not.
To say the least, the task was fraught with challenge, said Artista Homes' Frank Cotroneo.
"We really had to put a lot of thought into this design," he said, as he surveyed the interior of the 2,604-sq.-ft., two-storey home that stands in all its multi-level splendour at 34 Vestford Pl. in South Pointe. "Unlike most of our homes, this one wasn't on a walk-out lot, so we had to think hard about how to make it function the best so that we could build in the unique features buyers expect from us, and make it feel as much like a walk-out design as possible."
A design theme that seems subtle on the surface -- a raised great room -- takes on great significance once you head downstairs.
"Because we raised the great room, we were able to do a 12-foot ceiling downstairs -- you don't expect that in a basement," said Cotroneo. "Having that high ceiling was huge from a design standpoint, as were able to put in a huge bank of windows on the games room's rear wall. The result is a bright lower level."
To increase infiltration of natural light, Artista's design team came up with a design idea that benefited all three levels of the home in more than one way.
"We put in a walk-out landing with sliding doors that leads to the backyard patio," he added. "Not only did that provide easy access to the backyard, but it allowed all kinds of natural light to stream into the home, both upstairs, and down into the lower level. Our goal was for the home to be bright and inviting. I think adding in those patio doors -- along with a staircase with open risers that doesn't block sunlight -- helped us achieve that goal."
Truth be told, every home should offer about 1,200 sq. ft. of liveable space downstairs. In the case of 34 Vestford, the lower level comes complete with a generous media area with 120-inch projection-screen TV with media chairs, an adjacent wet bar with bar fridge, island area (on a green maple base) with seating for two, a collection of green cabinets and a brick feature wall behind the wet bar.
"I think the green (light olive) colour scheme really makes the brick pop. We also put in a bar ledge that can seat several more people while you entertain," Cotroneo said. "There's also a bedroom wing with a fourth bedroom that features massive windows, as well as a three-piece bath (with tile floor and maple/quartz vanity), a mechanical room tucked nicely out of the way, and an under-stair storage room."
Head back up to the main level, and function and fashion are blended seamlessly. Flow between spaces is excellent, while a variety of finishing materials combine to create warmth while alleviating boredom.
With its wide aisles, the kitchen -- which features a nine-foot-by-four-foot Caesar stone island (with seating for three) as its centre-point -- is easy to navigate, while a fetching combination of green and natural (low-gloss) maple cabinets supply plenty of storage space.
A brick backsplash provides texture, while a pantry next to the double sink -- along with a walk-in pantry ensure there'll never be a shortage of groceries.
Meanwhile, the dinette area -- which is surrounded by four windows -- is awash in light, as is the nearby great room, due to its wealth of six windows and vaulted ceiling. A pine feature wall and three-sided fireplace set in brick add warmth and texture, while whitewashed birch hardwoods (which run through the bulk of the main level) add contrast.
The upper level features a novel design that places the master suite by itself just off the stairs, with two bedrooms, a main bathroom and an unexpected bonus area located in its own private wing.
"Both areas are unique," he said. "The master suite comes with a wet bar, brick feature wall behind the bed, a huge picture window and an ensuite with plank tile floor, a free-standing soaker tub placed by a brick feature wall with huge window, a huge shower with two body sprays and a floating maple vanity. "It's a spectacular space with all its light, texture and luxury."
Last but not least is the bonus room that precedes the bedroom wing. With its vaulted ceiling, six windows and private balcony, it rivals the master bedroom in wow factor.
"It would make a great office, or even a space for the kids to hang out," Cotroneo said. "The balcony off it is very private, and the space itself is gorgeous with all the light, space and pine accents. Overall, we're really pleased with how this home turned out. It's unique, but it still functions well, and has the wow factor we try to build in to every home we design."
lewys@mts.net
DETAILS
Builder: Artista Homes
Address: 34 Vestford Place, South Pointe
Style: Two-storey
Size: 2,604 sq. ft. with walk-out basement
Bedrooms: 4
Bathrooms: 3.5
Lot size: 54' x 115'
Lot price: $133,200
Price: $849,900 (including lot & GST)
Contact: Phil Amero, Royal LePage Alliance @ (204) 295-9289