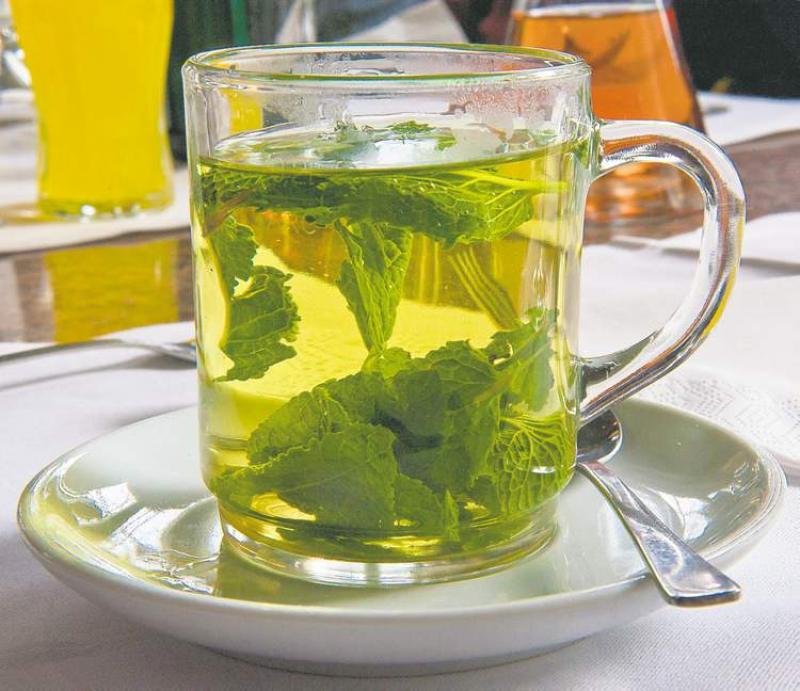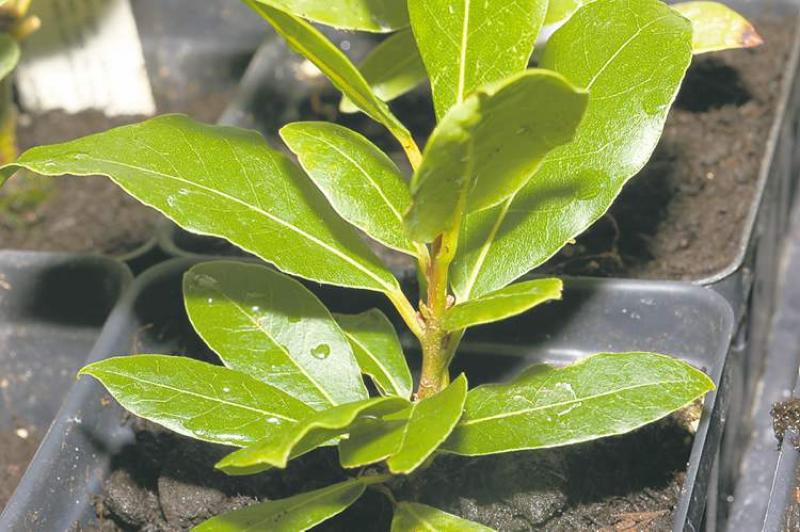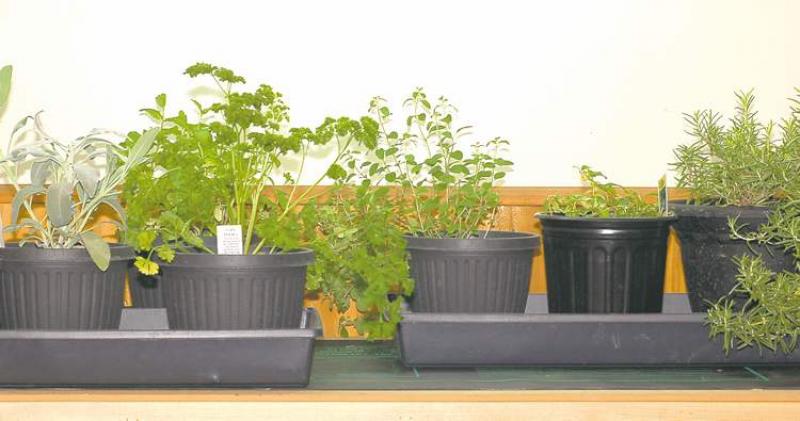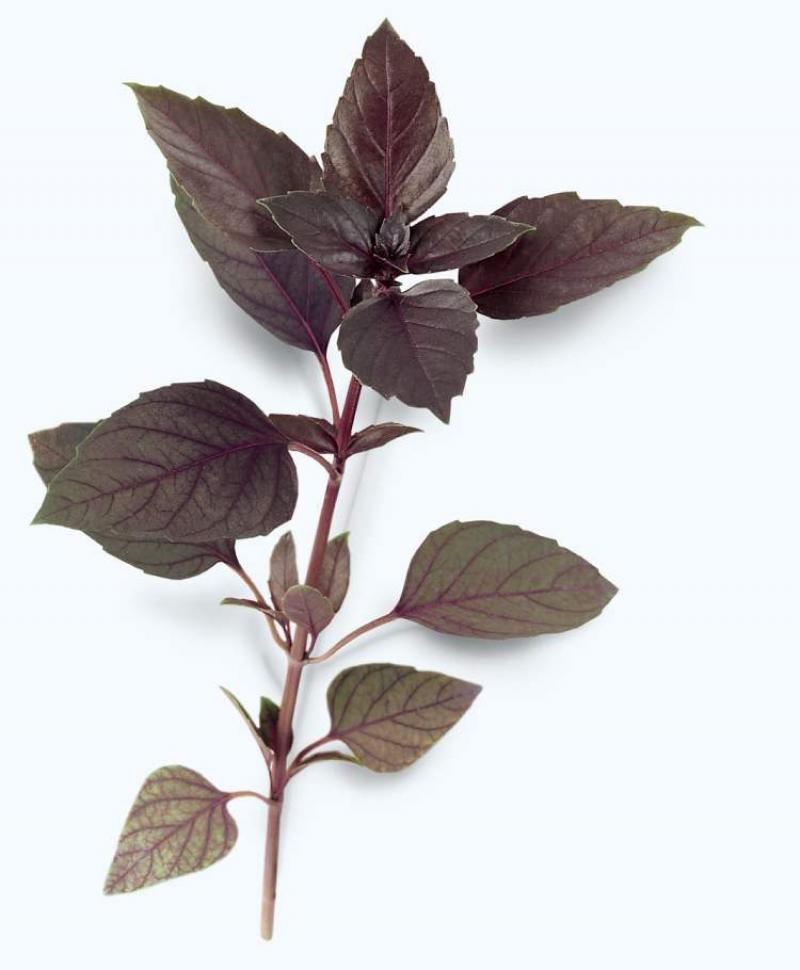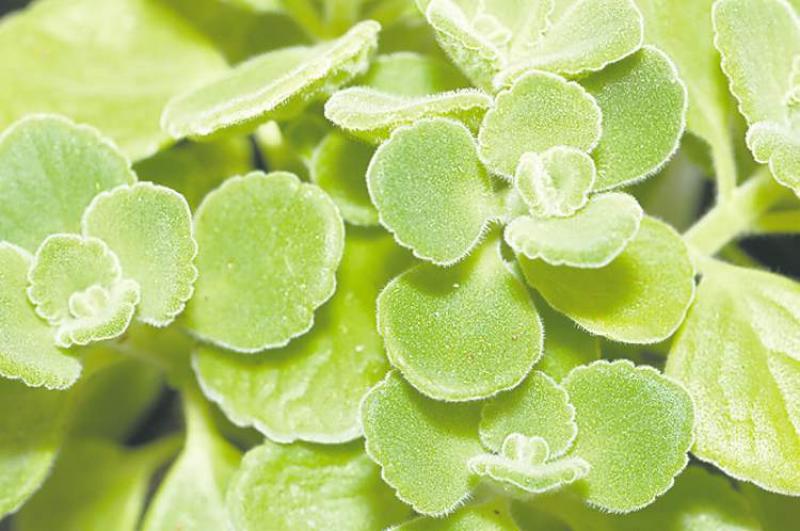 Looking for a fresh supply of flavourful herbs right at your fingertips? Satisfy both your green thumb and culinary tastes with an indoor herb garden.
Dave Hanson, owner of Sage Garden Herbs, shares this advice: "The rule of thumb for planning indoor herb pots is to start by reviewing which plants grow easily indoors, which require supplemental lighting, and which are not suited for indoors. The higher a plant's gardening zone rating, the easier it is to keep indoors." Tropical herbs such as cinnamon, allspice, gingers, black pepper, and Bay Rum are some of Hanson's favourites.
"They thrive on year-round warmth and should be located where drafts are minimal and the space is bright and cosy, no matter the weather outside," Hanson says. "Just water and feed regularly all winter."
Mediterranean perennial herbs will grow actively all winter, but at a slower pace than in summer. Hanson recommends watering and feeding these types about half as often as you would in summer. Imagine an invigorating cup of tea made from fresh herbs on a bleak winter day.
"Chocolate mint is my personal favourite," says Coleen Rajotte, host of Vitality Gardening, a program that airs on APTN. "It soothes irritated stomachs and I find inhaling the wonderful aroma very relaxing."
Rajotte also grows medicinal herbs such as peppermint and burdock. "Burdock leaves can be crushed and put on skin irritations and wounds. Peppermint contains menthol, which settles an upset stomach and a quick tea can be made by boiling water and adding the fresh peppermint leaves", Rajotte says.
Today's contributor is Pat Routledge, editor of the Prairie Sage Quarterly, the newsletter of the Herb Society of Manitoba. Pat harvests fresh herbs from her container garden all summer long and brings them indoors in the fall. She also dries her own herbs and infuses liquid honey with herbs. The Herb Society of Manitoba meets the third Monday of most months at the Assiniboine Park Conservatory at 7 p.m. Visit www.herbsocietymb.com for more information.
Amaryllis bulb kits are now available from the Beausejour Daylily Gardens. Kits are only $12 and include bulbs, soil mix and container. Choose from Red Lion, Monte Blanc, Minerva and Vera. Visit www.beausejourdaylilygardens.com or call 204-268-3950.
Colleen Zacharias
-----------------------------------------------------------------------------------------------------

During the growing season, it's immensely pleasurable to step out into your herb garden, snip a few sprigs to add to your salad, make a favourite recipe or brew a reviving cup of tea. Most of us make do with dried herbs over the winter months. However, there is a growing trend to grow herbs indoors.
There are several methods of having herbs as houseplants. One is to grow the herbs from seeds, another is to bring your outdoor herbs indoors, and a third is to buy seedlings or mature plants from a nursery. If you wish to do a fair amount of cooking with your indoor herbs, you may want more than one pot of a particular variety. One lonely little basil plant will not supply you with enough leaves to make pesto.
Basic Requirements for Indoor Herbs
Herbs require at least four to five hours of direct sunlight each day. If none of your windows provide this, you will need to place your herbs under a full-spectrum fluorescent light fixture. Even if you have windows allowing lots of light into your house, some broad-leaved herbs will definitely grow better under fluorescent light. For example, Genovese basil needs a grow light whereas smaller leaved basil, such as spicy globe, or African blue will do well on a window sill.
If you have your herbs on a window sill, remember to turn them frequently to keep the growth even and bushy. If you want to grow broad-leaved herbs, don't feel you have to run out and buy an expensive grow table. A large table in the basement under a fluorescent light fixture hanging down from the ceiling will suffice. The light fixture should be six to eight inches above the plants. Hanging fluorescent light fixtures are available at most hardware stores.
Herbs need watering regularly, but are finicky, so it can be easy to overwater them. A guideline is to let the soil dry out a bit before watering again. It's best to research each plant's moisture needs and provide what is necessary. For example, rosemary plants need frequent misting to keep their leaves from drying out. Sage can handle infrequent watering; oregano should be kept on the dry side although it will die if you allow it to completely dry out.
Herbs do not like dry air, something our homes with central heating have in abundance. To prevent fungal diseases and insect infestations, allow lots of space between plants to allow for good air circulation. If the air is extremely dry, place your containers in large trays lined with pebbles and put about one inch of water in the trays. Make sure the containers are above the water, not sitting in it.
Starting Herbs Indoors
There are many types of kits available to start herbs indoors. These can vary in price starting at $10 to $150 for mini hydroponic sets. The more expensive types of hydroponic sets are pretty fool proof; they alert you when it is time to add nutrients and water and come with their own built-in light fixture. You can buy kits at nurseries, department stores, or a specialty store such as Lee Valley Tools.
If you're familiar with starting seeds indoors, then all you need to know is which herbs are easily propagated from seed. Visit the Richter's Herbs website at www.richters.com and download their catalogue; all seed packages marked with a large green E germinate easily from seed. Some favourites include: basil, Greek oregano, parsley, and garden sage. However, just because they are easy to propagate, does not mean they are all easy to grow. Broad-leaved plants, such as some varieties of basil, absolutely need to be placed under a grow light.
For those who would prefer to not propagate from seed, there are many nurseries that supply seedlings or even mature plants. Dave Hanson, of Sage Garden Herbs, suggests beginners should start with the following herbs, which can be successfully grown by even the most novice gardener: bay laurel (bay leaf), Cuban oregano, lemon grass, a leafy mint such as Kentucky colonel spearmint or julep and parsley. Cut back mints continually in order for them to survive.
Bringing Outdoor Herbs Indoors
Since we've already had our first frost in Winnipeg, it's too late to bring in any herbs remaining in the garden. However, if you wish to bring in your herbs next fall, consider planting them in containers next spring. Herbs like being grown in containers, plus it reduces the amount of preparation work required to bring them indoors in the fall.
About two weeks before the usual first frost, water and move your pots to a shady spot or to an open covered porch. This gives the plants time to adjust to the reduced light they will have indoors.
Remember, pests do not discriminate and will migrate to all your houseplants if given the chance. Check your container herbs regularly during these two weeks to ensure there are no infestations. Use insecticidal soap to kill any pests. It's safest to isolate your outdoor herbs for at least a week to ensure that there are no freeloaders.
Some gardeners swear by taking cuttings from outdoor herbs, placing them in a root-stimulator formula and then when the roots are well-established, placing the cuttings into pots filled with a potting soil mix. It's a bit trickier digging herbs from the soil. One week before the usual first frost, dig out your plants carefully, trying not to disturb the roots any more than necessary. Use a potting soil mix to fill up the pot. Follow the same methods listed above for container herbs.
Here's a wonderful recipe for a ribsticking hearty soup perfect for a cold winter's day.
Italian Tomato Soupstew
Ingredients
4 fresh tomatoes chopped
1 lb. Italian sausage cut into bite-sized pieces
14 oz. can Italian tomato sauce (or substitute 7 oz. tomato paste and 7 oz. water)
7 cups beef stock
1 cup chopped onion
1 clove garlic ( I use at least 3)
1 cup sliced carrots
1 Tbsp. fresh basil (if using dried, then use 1 tsp)
1 Tbsp. fresh oregano (if using dried, then use 1 tsp)
2 cups sliced zucchini
1 cup fresh mushrooms
ü cup chopped fresh parsley
1 1/2 cups sliced dill pickles
2 cups frozen tortellini or small ravioli (I use cheese filled)
Combine tomatoes, sausage, tomato sauce, stock, onion, garlic, carrots, basil and oregano in a large pot and simmer 30 minutes (I bring to boil first, then simmer)
Add remaining ingredients and simmer an additional hour, adding more water as needed to cook tortellini.
Makes approximately 10 servings
(Source: Simmering Suppers. Edited by Rux Martin & JoAnne B. Cats-Baril. Charlotte, Vermont: Camden House Publishing)